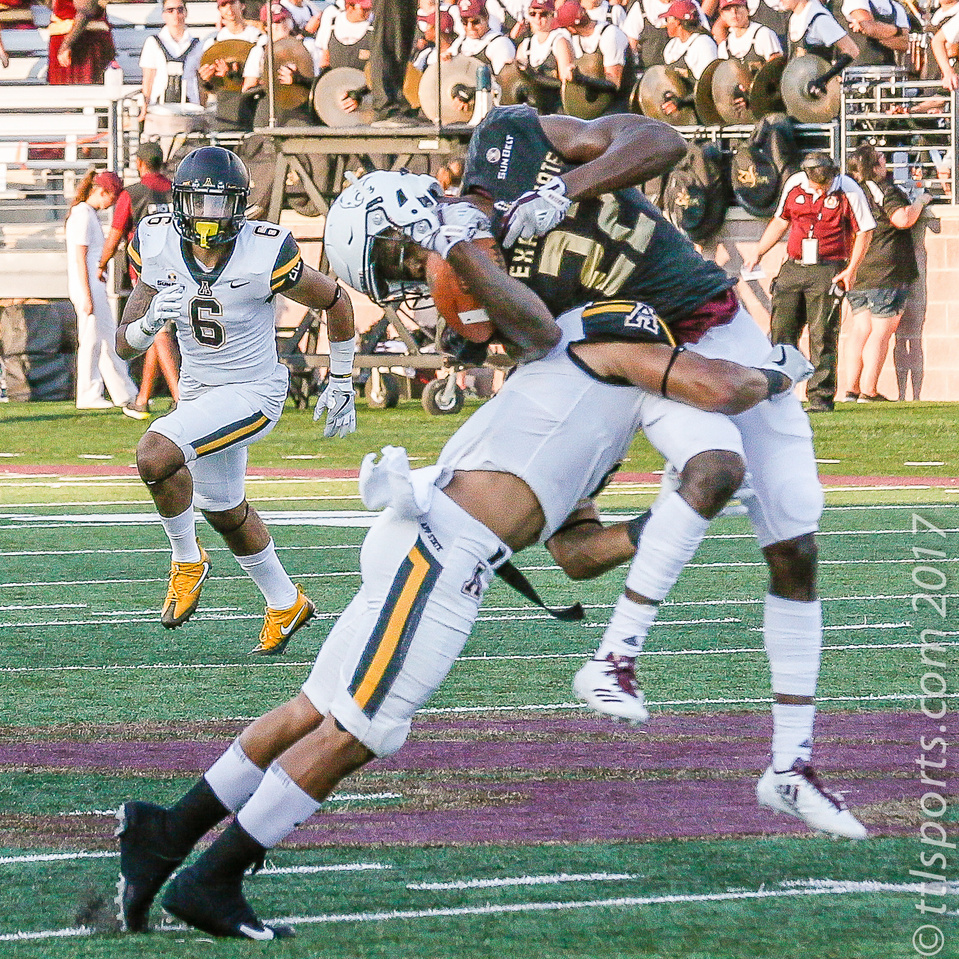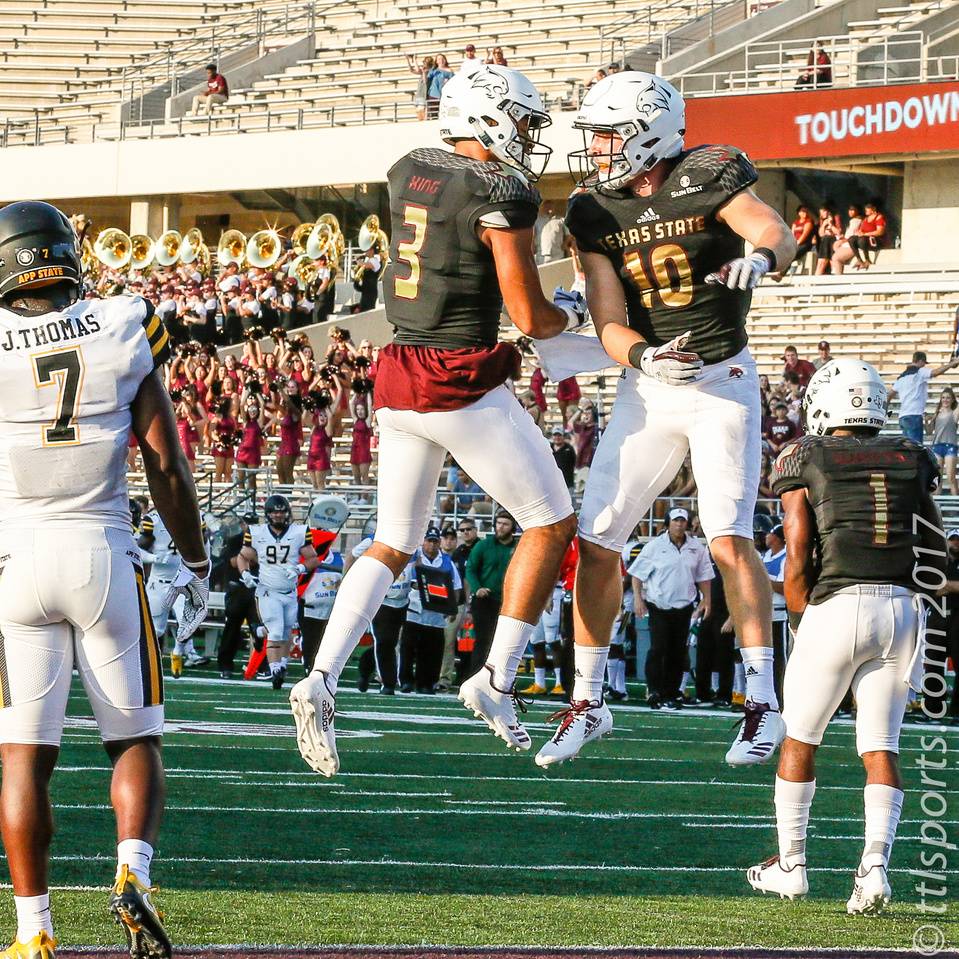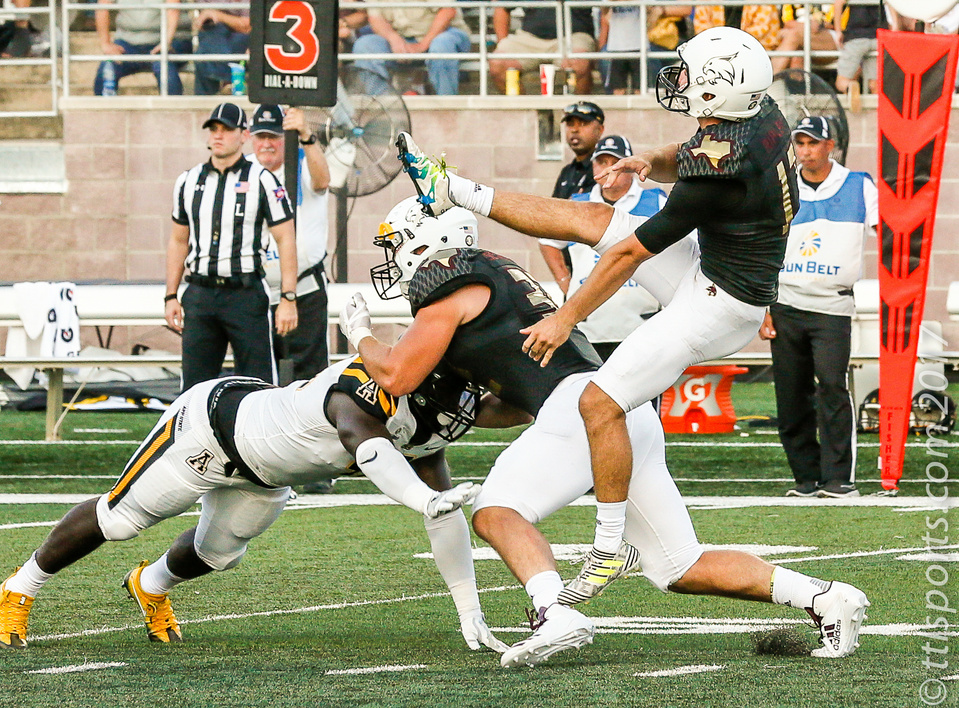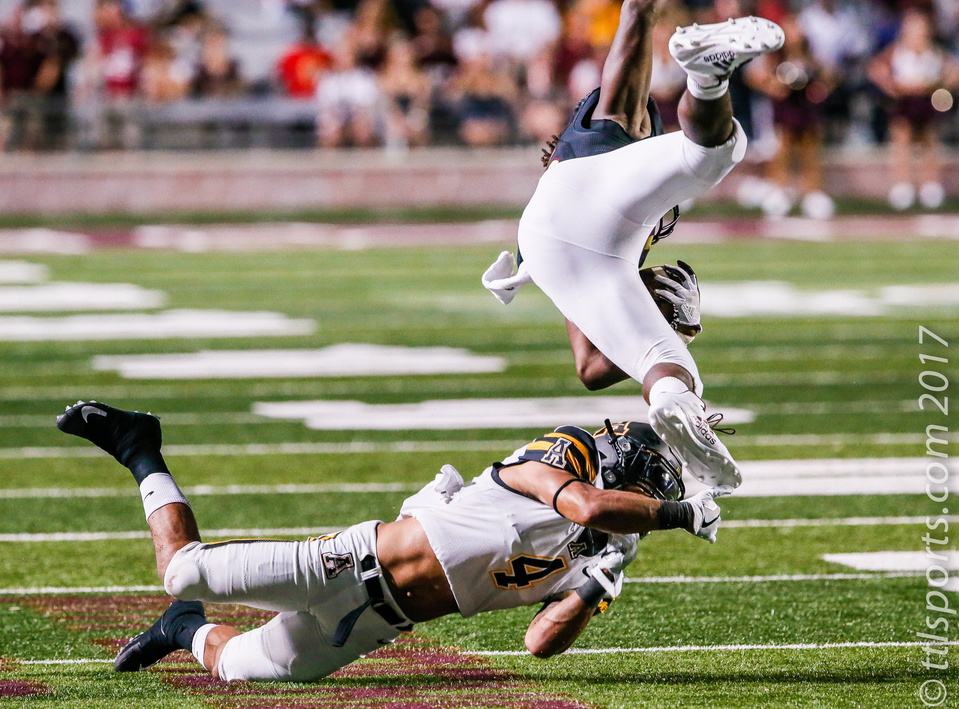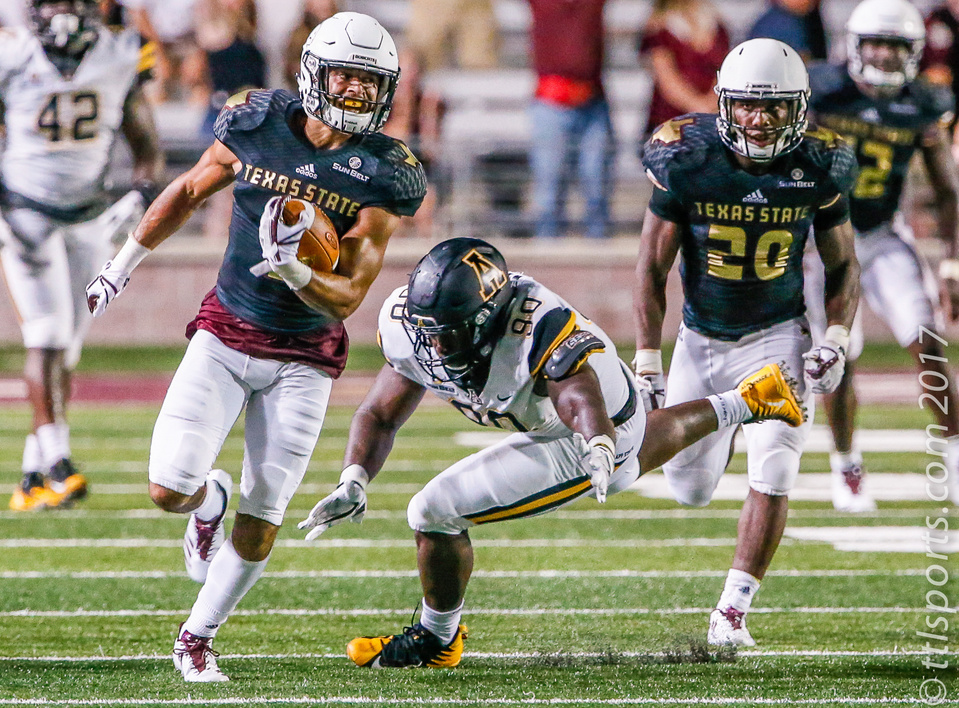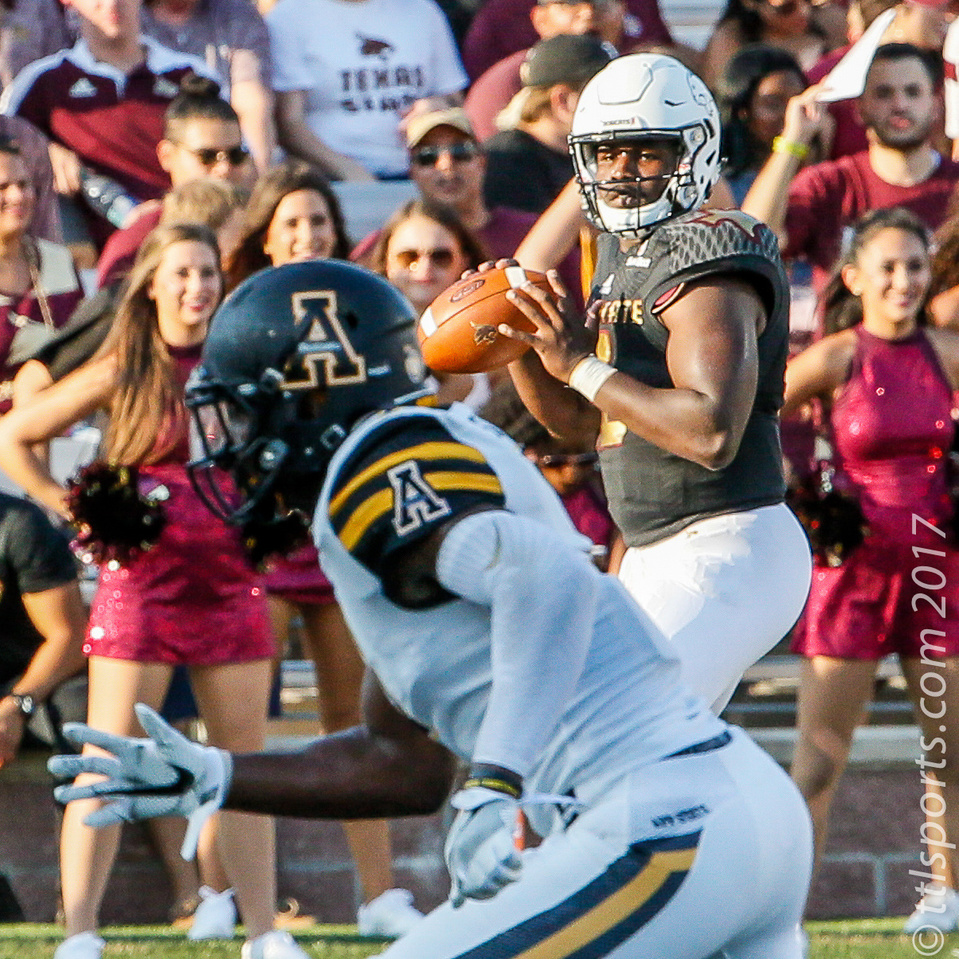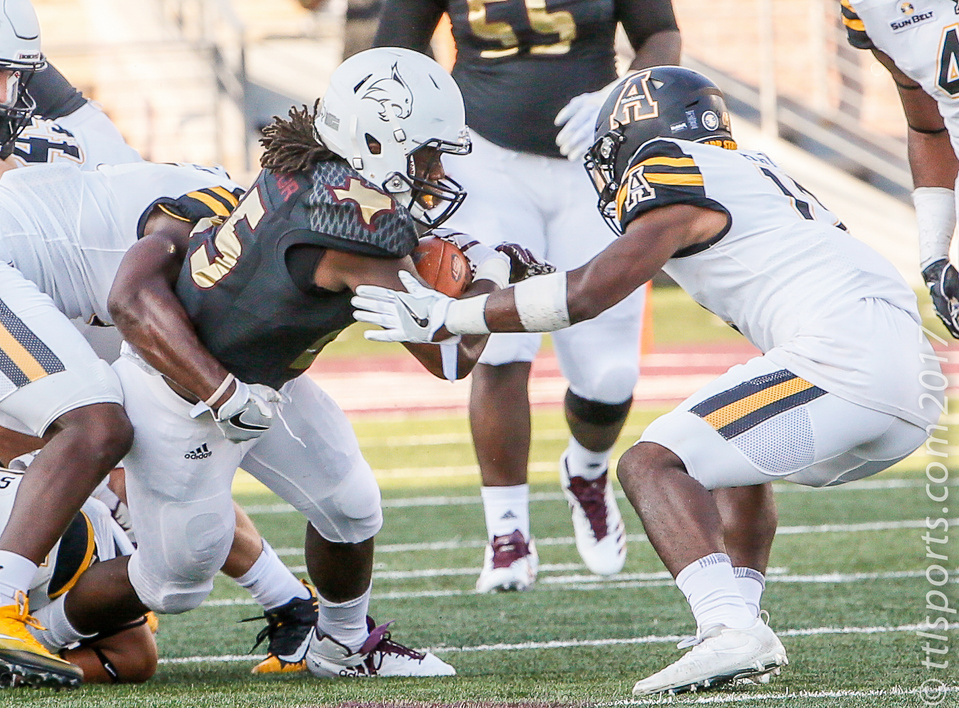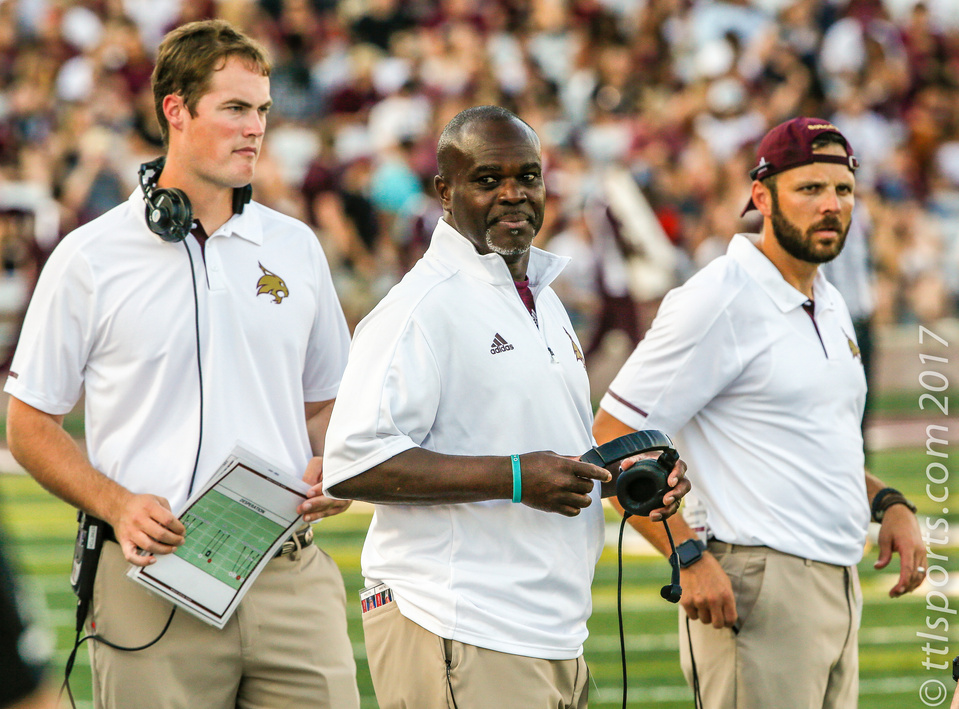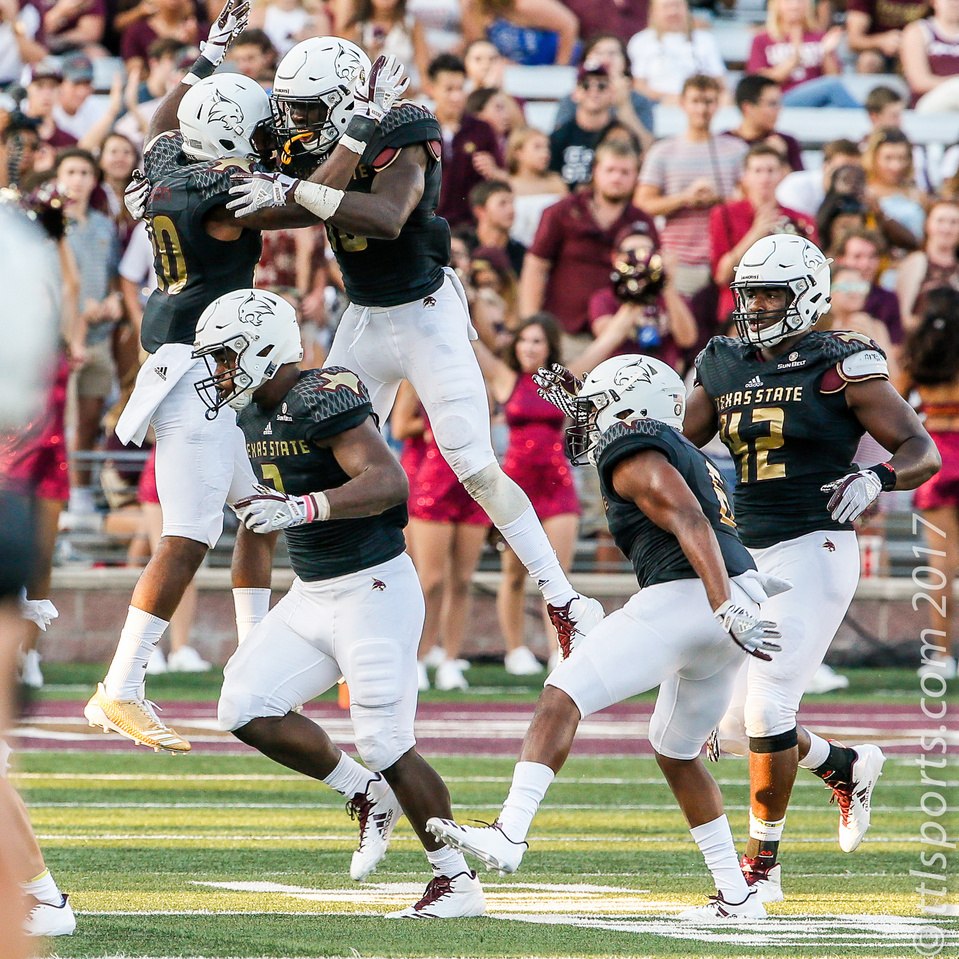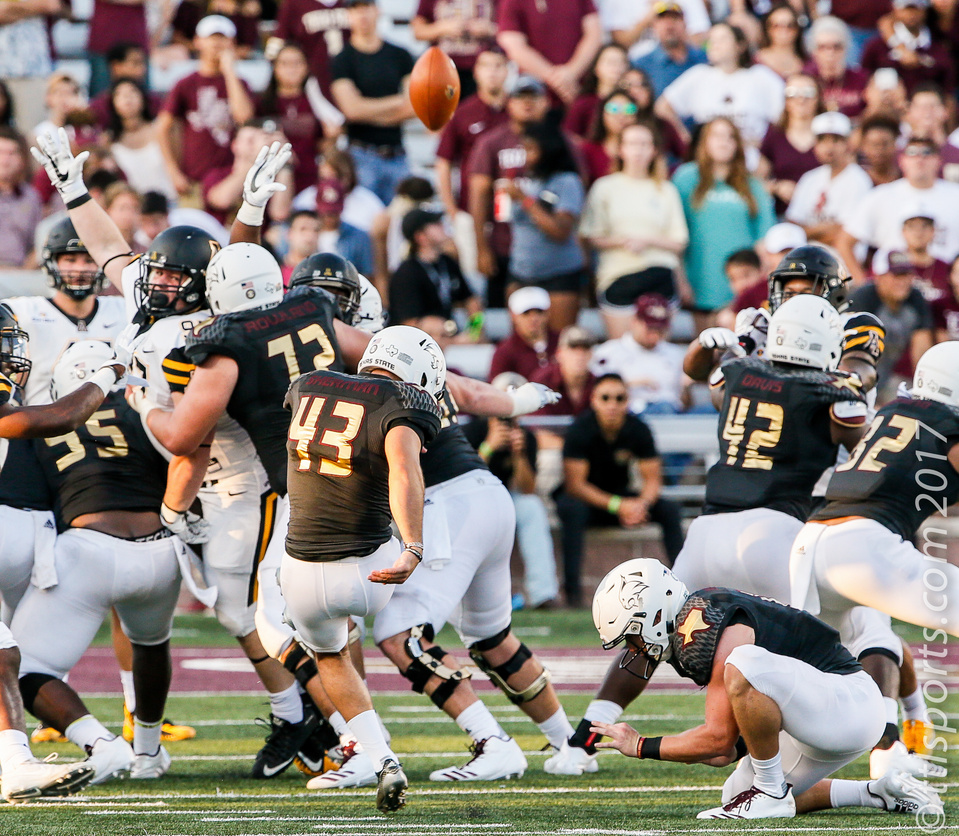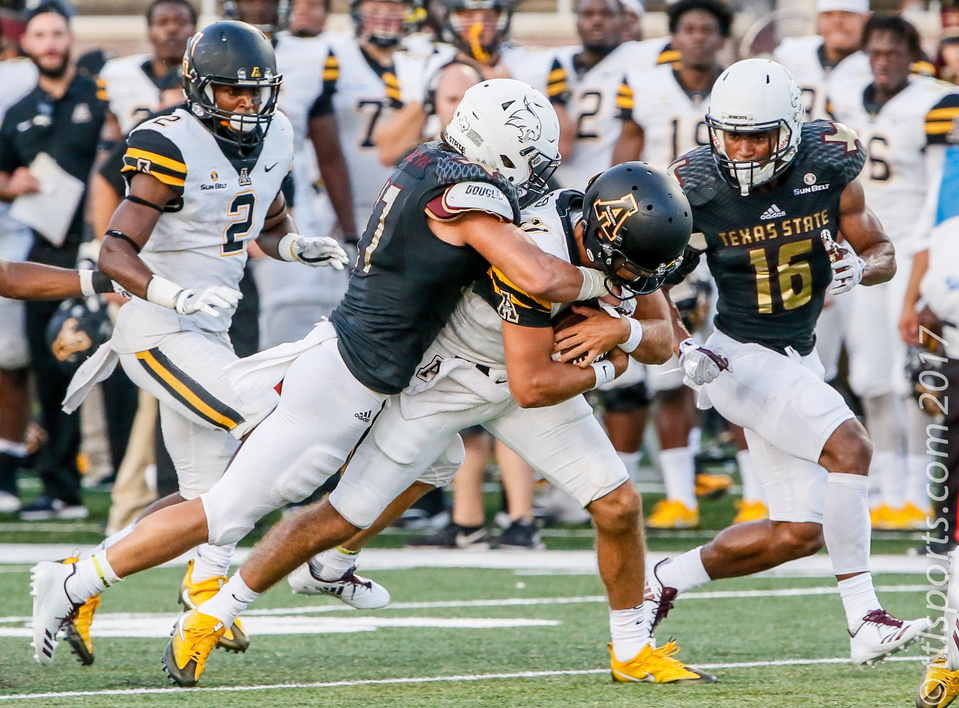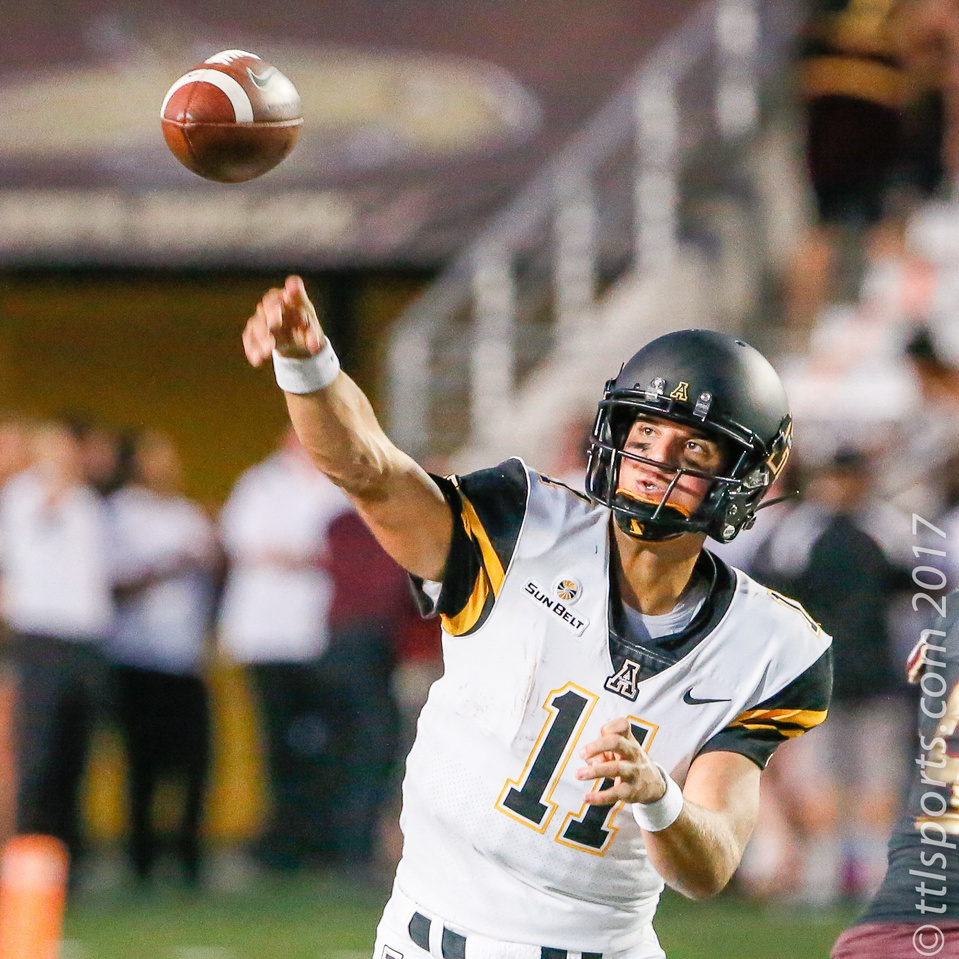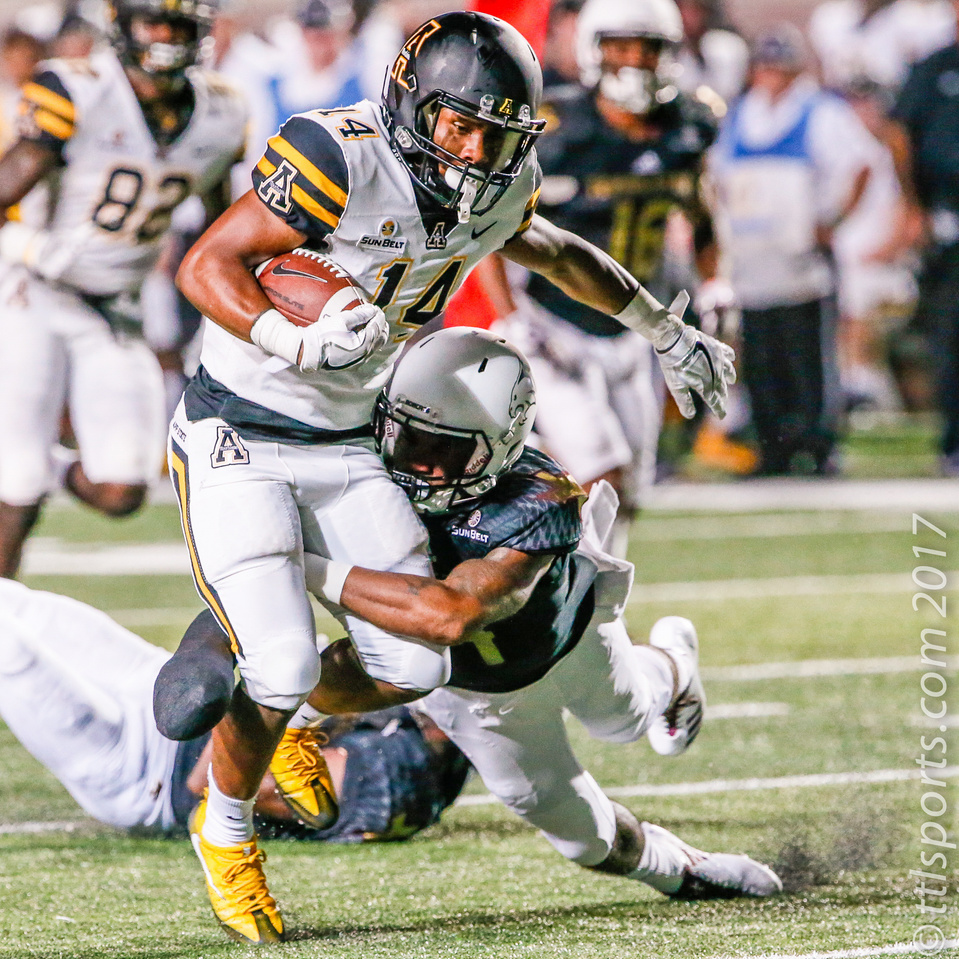 Coaches with grudgingly admit it… there is such a thing as a good loss. Texas State head football coach Everett Withers would certainly agree.

The Bobcats were coming off a devastating 37 – 3 lost to Colorado the previous Saturday. And the prognosticators anticipated a lopsided loss this Saturday's against Appalachian State. Anything short of that would be considered progress for Texas State.
Texas State jumped to an early lead with a 49-yard touchdown pass from Damian Williams to Mason Hayes, the only score of the first quarter. The Bobcats added to that lead midway through the second quarter on a 28-yard field goal by James Sherman. Appalachian State mounted a scoring drive with 29 second left in the half. Texas State took a 10 – 7 lead into the locker room at the half.
The second half was all Appalachian State, first tying the game on a 27-yard field goal, and then taking the lead on a one-yard touchdown run by Terrence Upshaw. Texas State attempted a comeback early in the fourth quarter, but settled for a 38-yard James Sherman field goal. Appalachian State appeared to put the game out of reach on a 46-yard field goal by Michael Rubino.
The Bobcats showed composure in their final dive. With 2:26 remaining in the gameTexas State recovered a fumble on their own 1-yard line. Damian Williams methodically moved the ball to the Appalachian State 1-yard line, but ran out of time after a 6-yard completion from Damian Williams to Elijah King.
Andy Nietupski (anietupski@ttlsports.com)