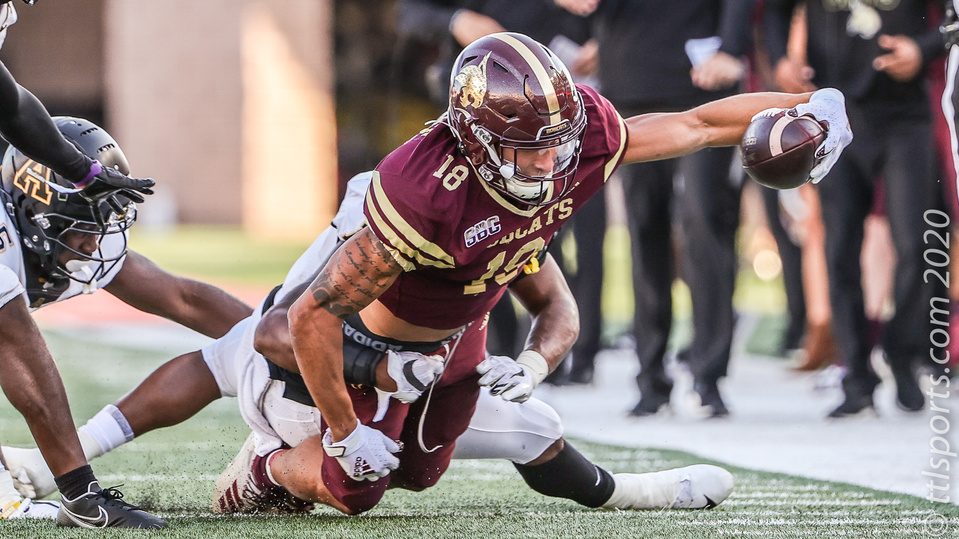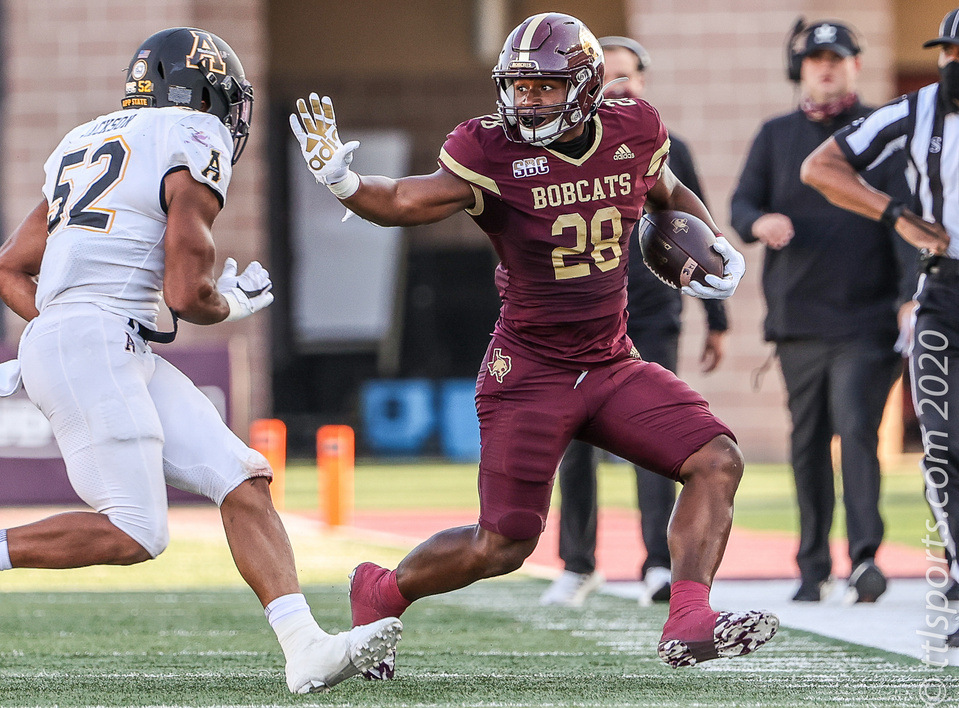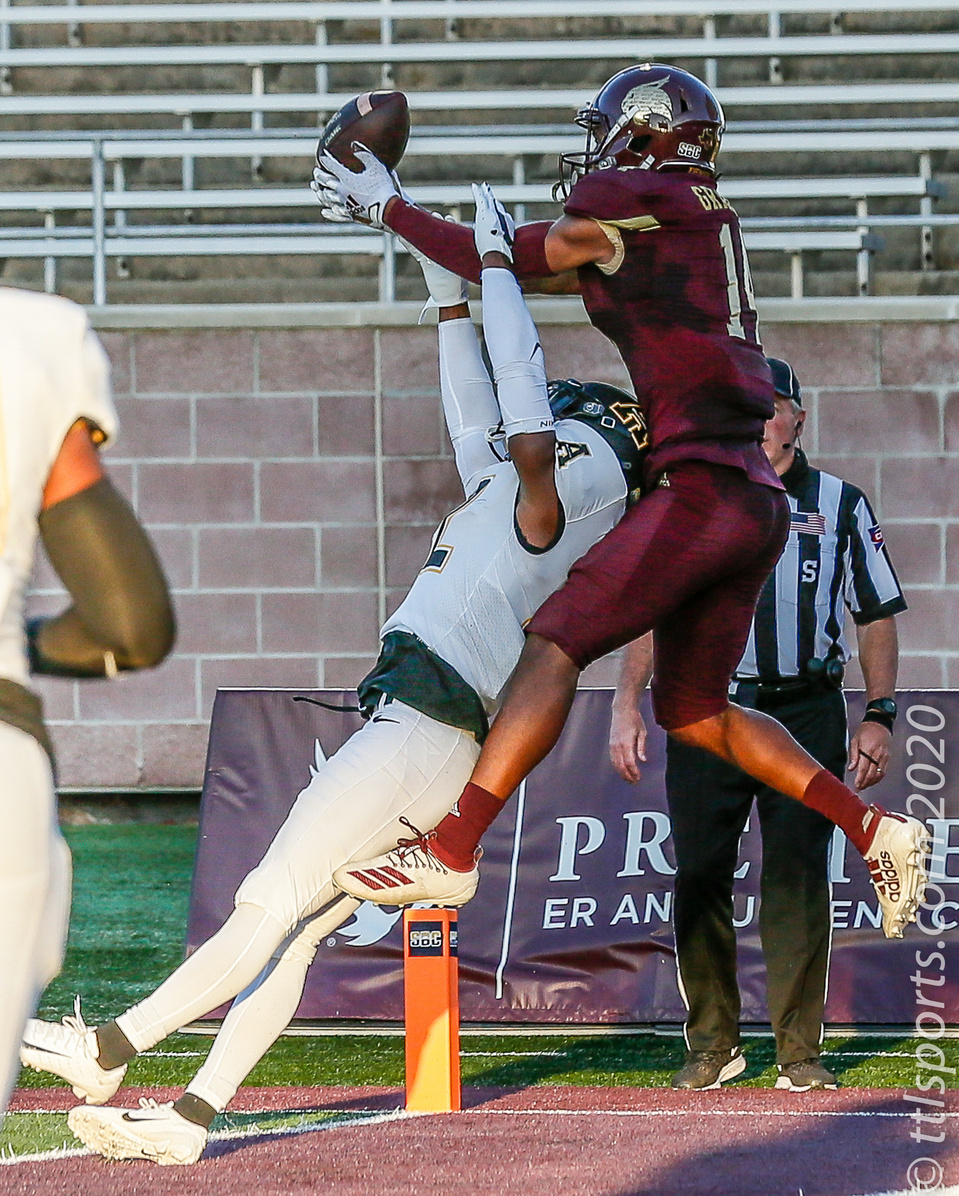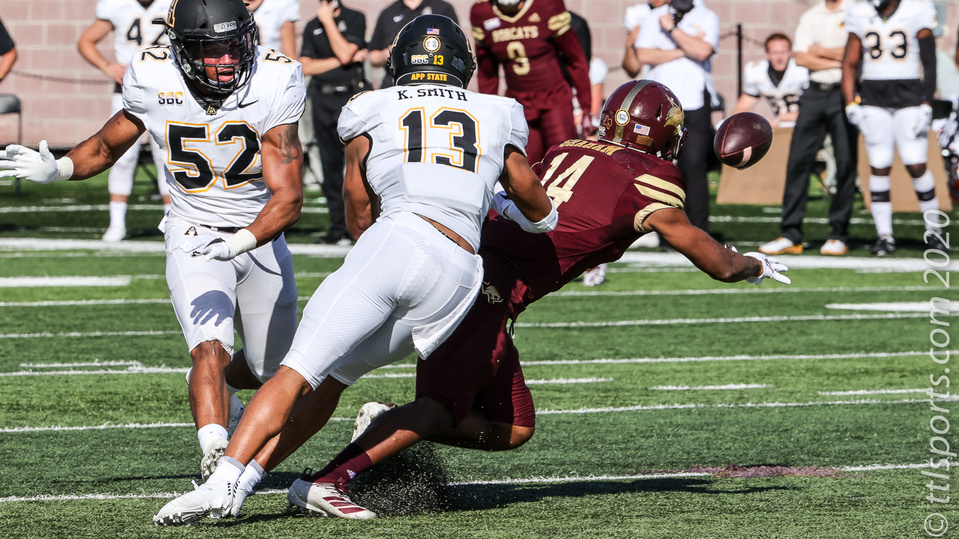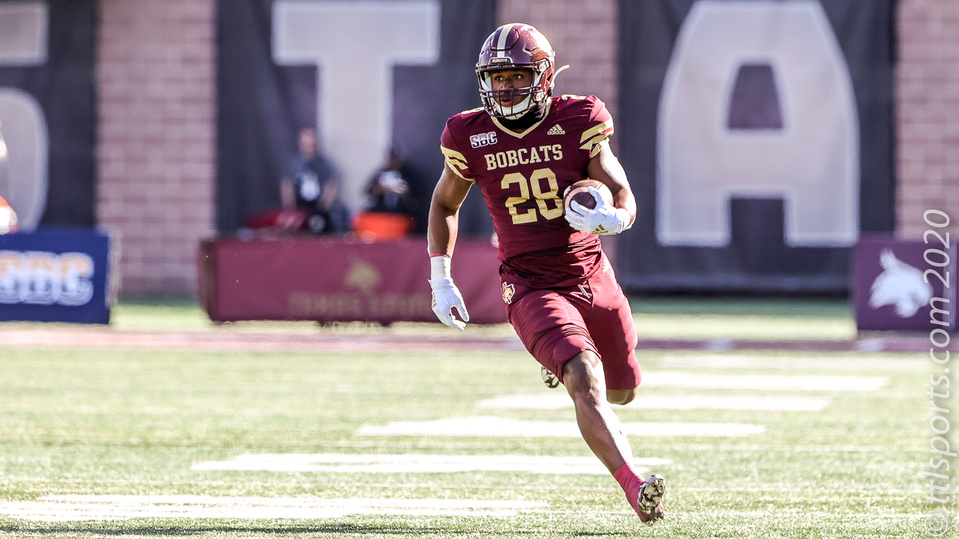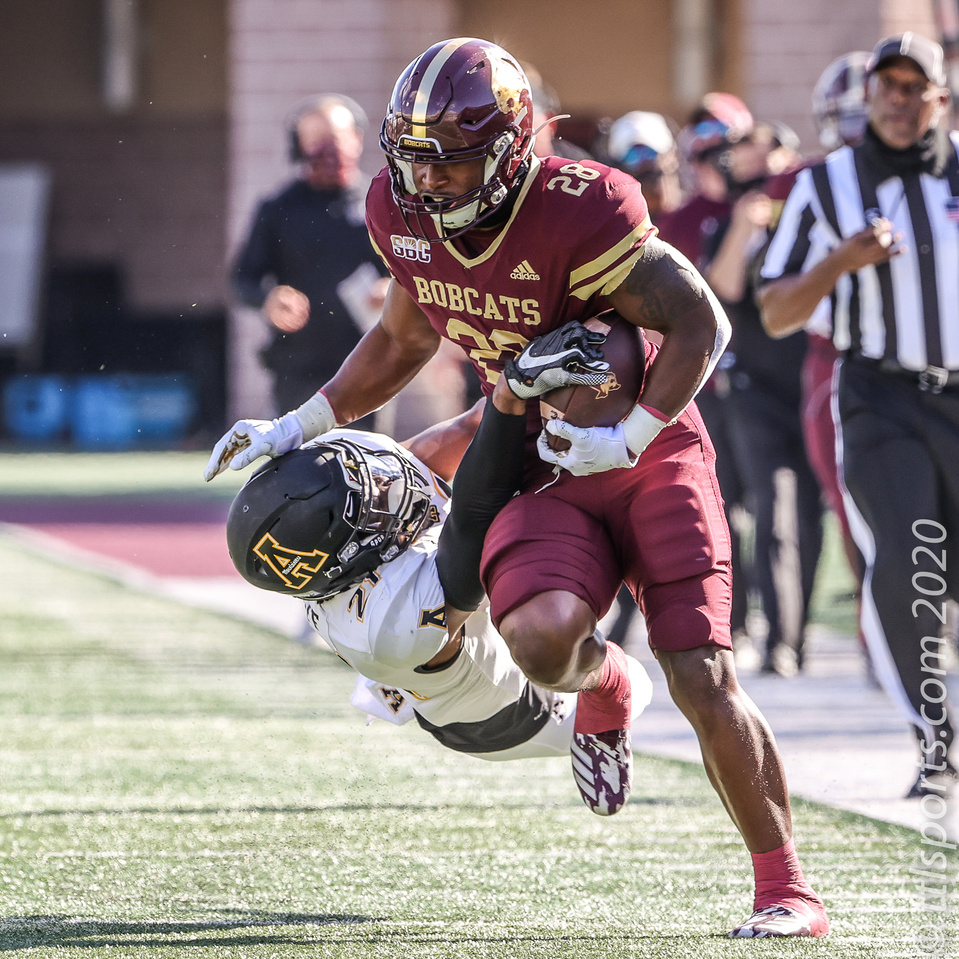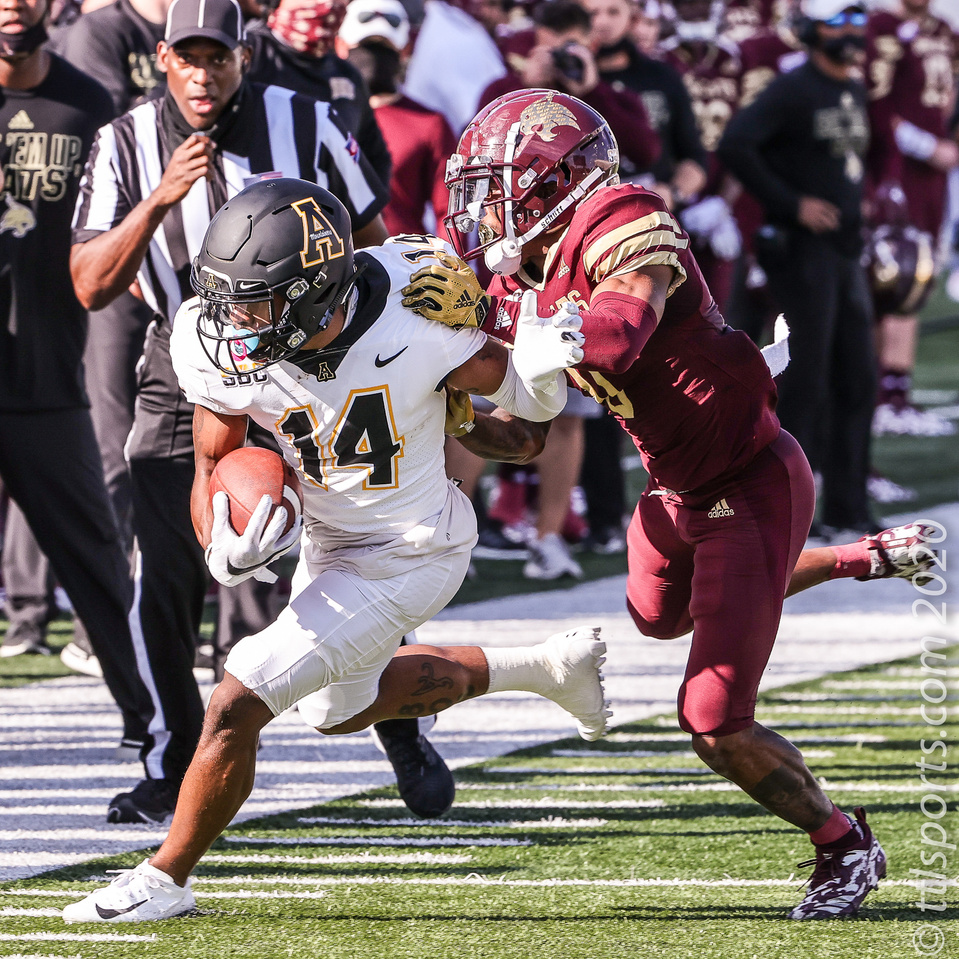 Football is a game of inches. And despite their record, Texas State Bobcats (1-8 overall, 1-4 SBC) football is inching closer to gaining the respect of its student body, alumni and the Sun Belt Conference (SBC). This despite a lopsided 38-17 loss to the visiting Appalachia State Mountaineers, 38-17.
A major holdback is the Bobcats are facing a triple bewitching.
First, second year head coach Jake Spavital added 50 freshman, junior college transfers and graduate transfers in an attempt to rebuild the team. This is akin to changing the tires on a moving tractor trailer.
Second, in a quest for program revenue, Texas State Athletic Director Larry Teis scheduled out-of-conference games with powerhouses SMU, Boston College and BYU. Games that left his young team looking a little worse for the wear.
And finally, the team is playing in the COVID-19 era. Say no more.
But many things went right for the Bobcats against Appalachia State.
Texas State went toe-to-toe with the Mountaineers in total offense (420 to 426 yards). The Bobcat generated a balance attack (205 yards passing, 215 yards rushing) that produced 21 first downs to Appalachia States' 22. And Texas State maintained its discipline, conceding only 6 penalties (72 yards) to the Mountaineers' 11 (94 yards).
What didn't go right?
Let starts with bad judgement by quarterback Tyler Vitt. Vitt threw two interceptions, with the first being run back 49 yards for a touchdown.
Next, the Bobcats lacked consistency. Despite going nearly yard-for-yard offensively with the Mountaineers, the Bobcats found themselves in too many third and long situations. Worse was an unacceptably low 4-for-12 on conversions, and three fourth down attempts, none of which succeeded.
And last, the quarterback needs protection from the offensive line. Vitt was forced to scramble 11 times for a net of 38 yards and was sacked twice.
The game was Vitt's third start this season. The junior threw for 205 yards (21-for-38), which produced 2 touchdowns and 2 interceptions. Vitt's longest pass came on their first possession, connecting with Javen Banks for a 75-yard touchdown. Banks made a total of 4 receptions for 89 yards. Vitt also connect with Marcell Barbie in the fourth quarter for a 14-yard TD reception. Barbie produced 65 yards on 6 catches.
Jahmyl Jeter led the Bobcat's rushing attack, producing 135 of the team's 215 yards on the ground. Barbie averaged 12.3 yard per carry.
"We played a lot of bodies out there tonight because we had a bunch of injuries," Spavital told reporters. "We had some kids get out there that haven't played in a while. That's kind of the nature of those games where we've got to throw a lot of bodies out there and they've got to play."
The Bobcats travel to Georgia State this coming Saturday, then finish the season at home, taking on Arkansas State and Coastal Carolina.