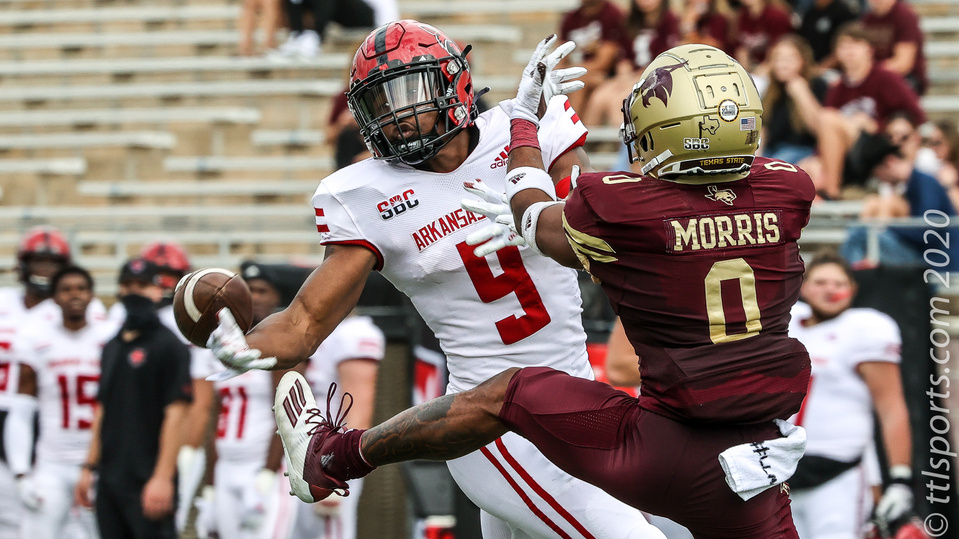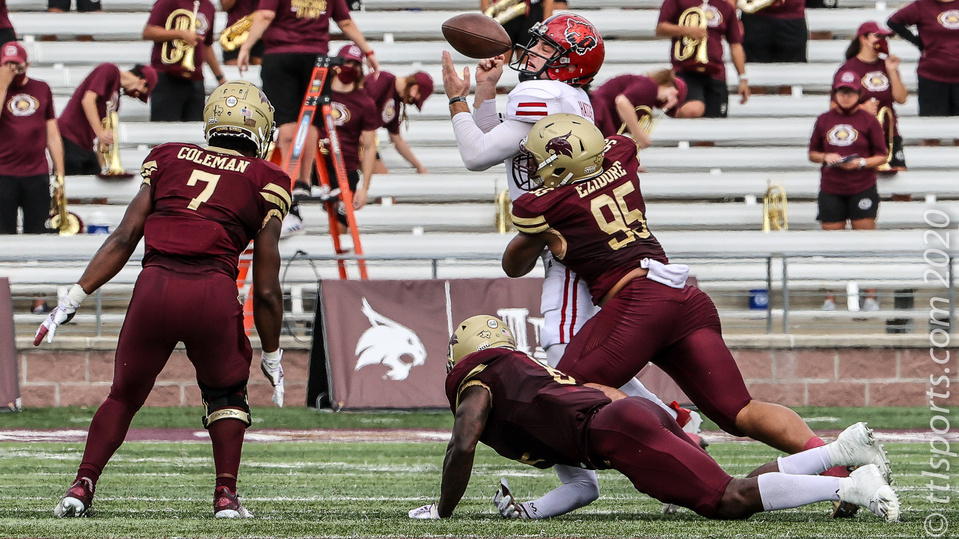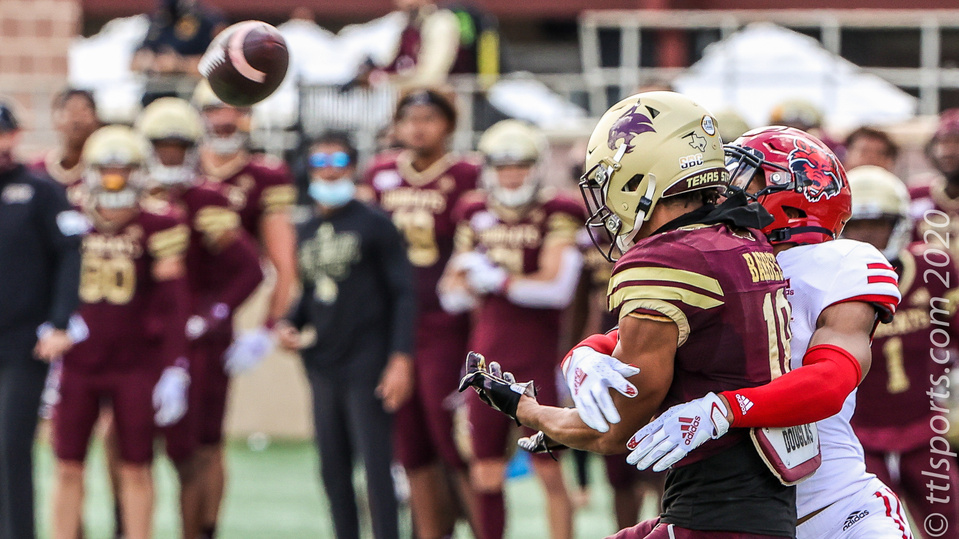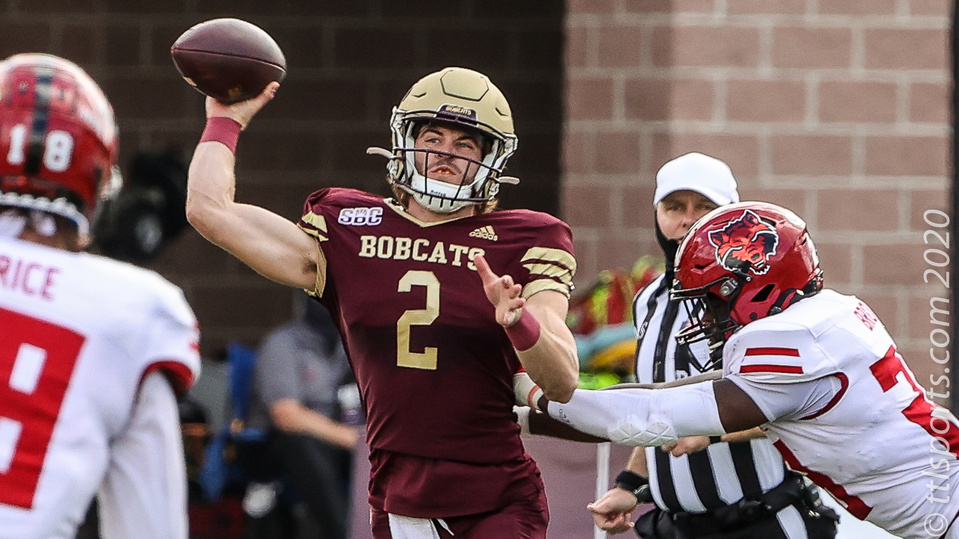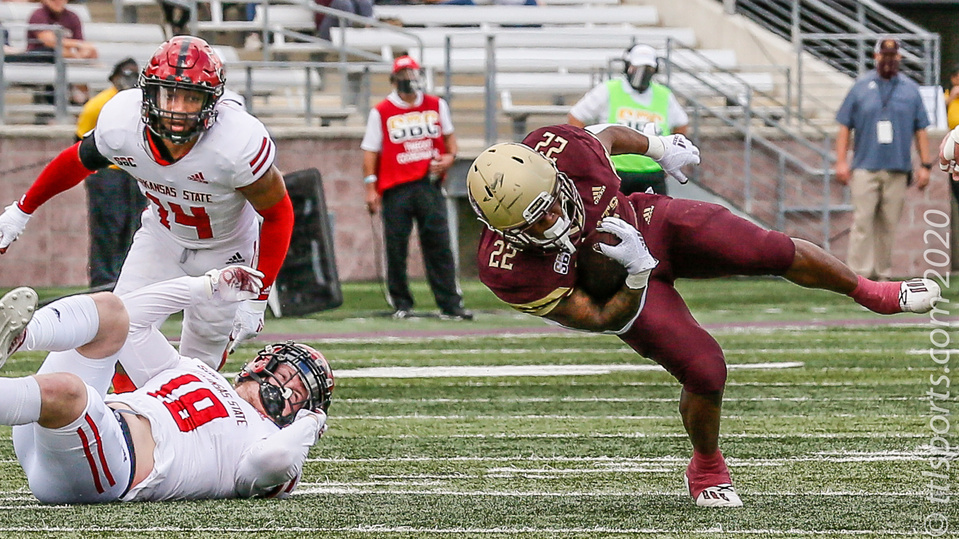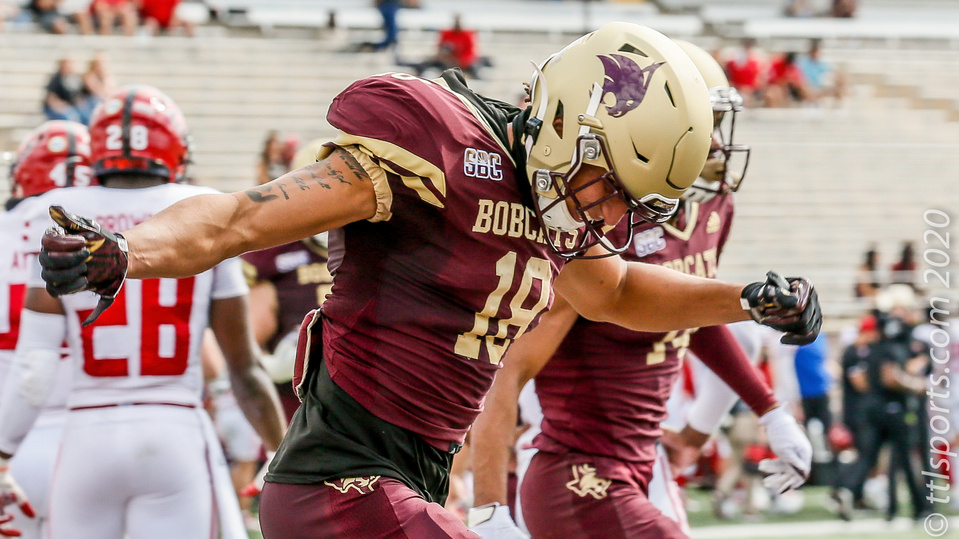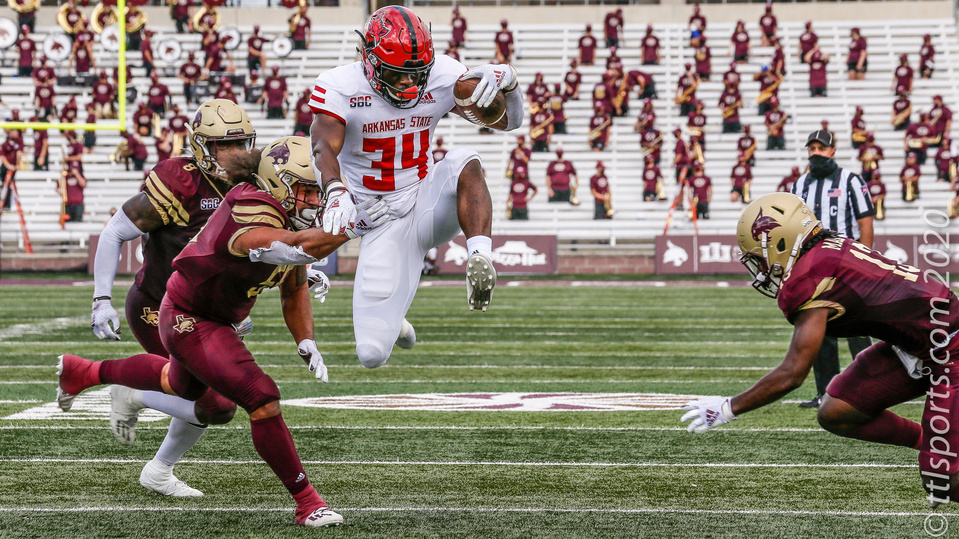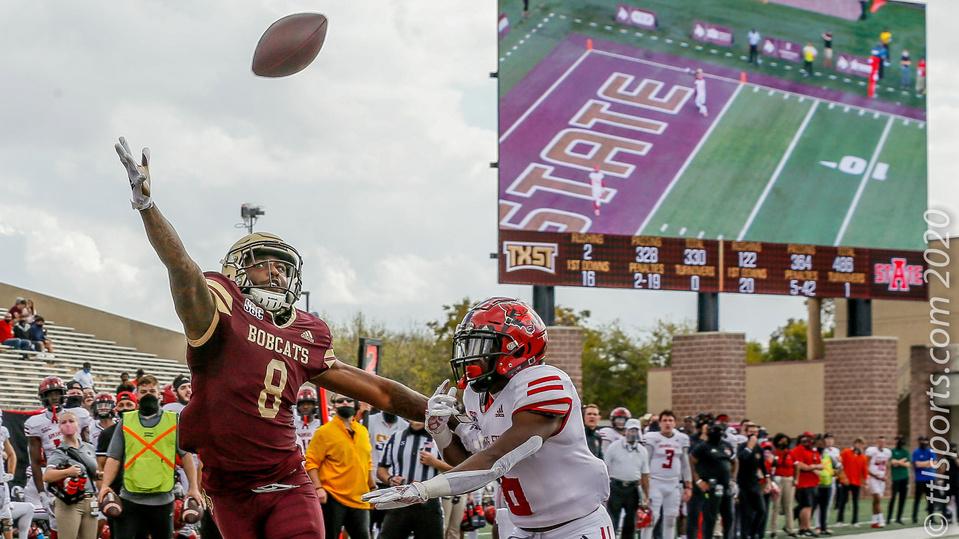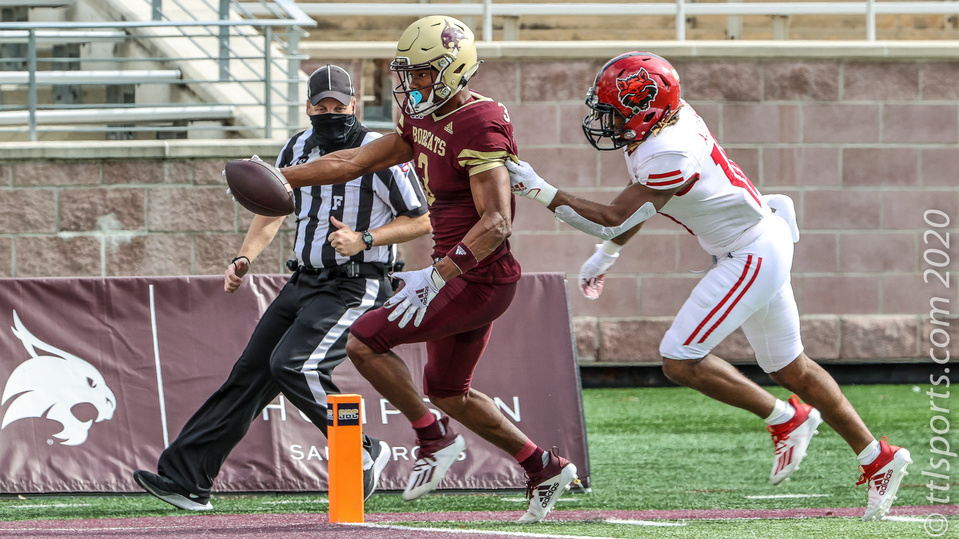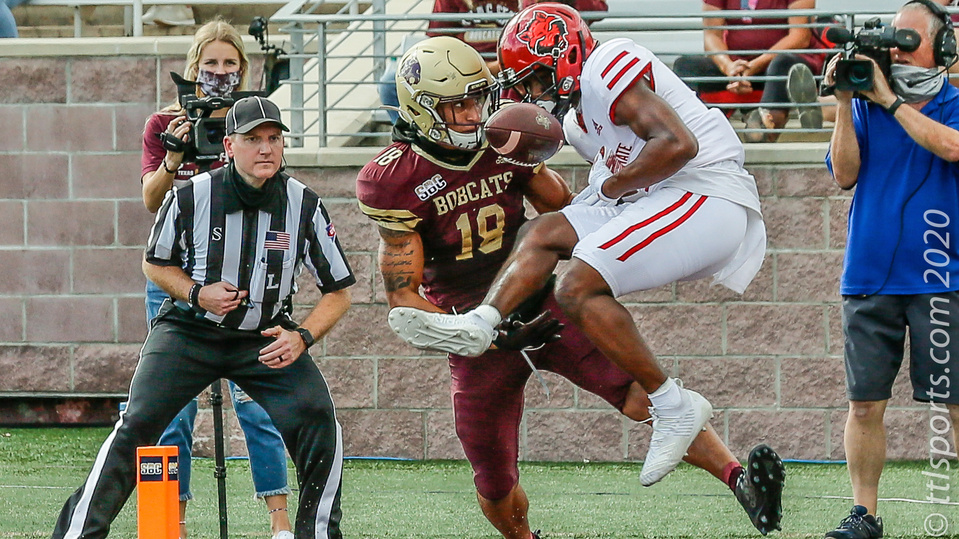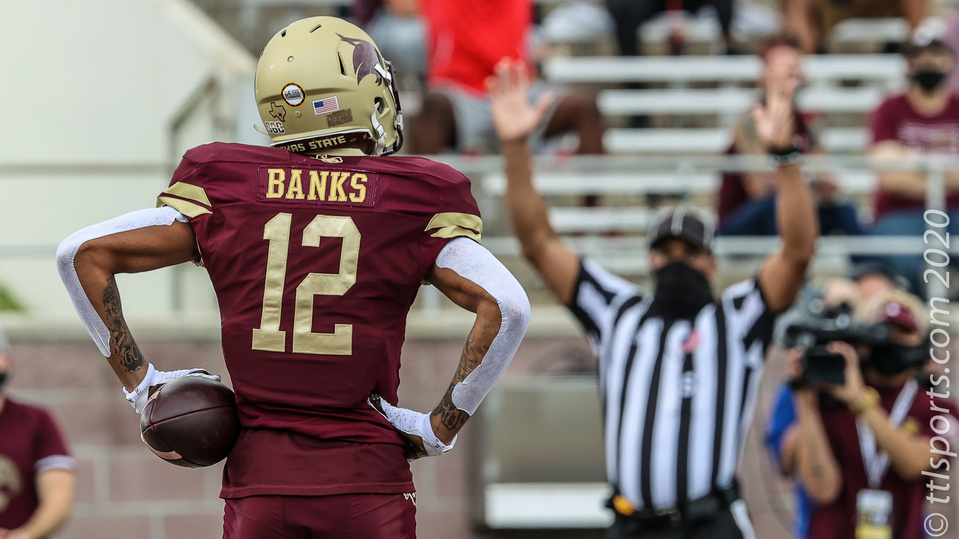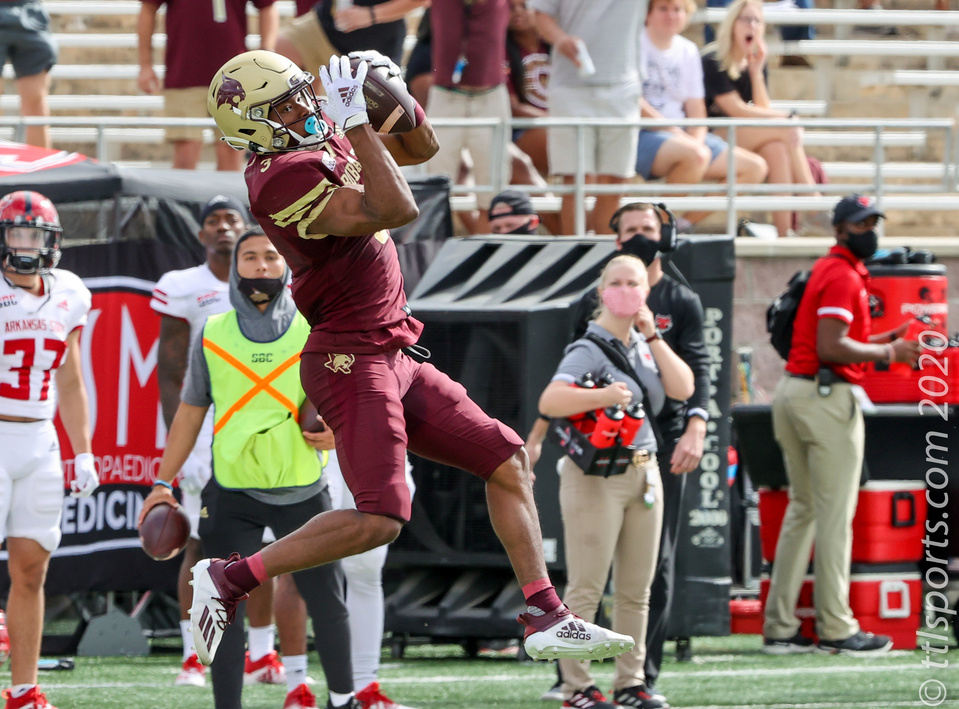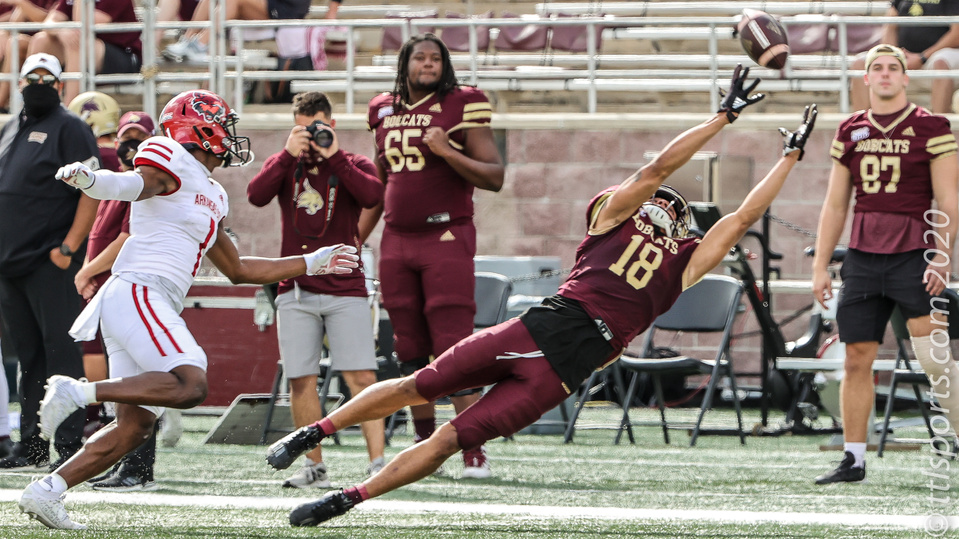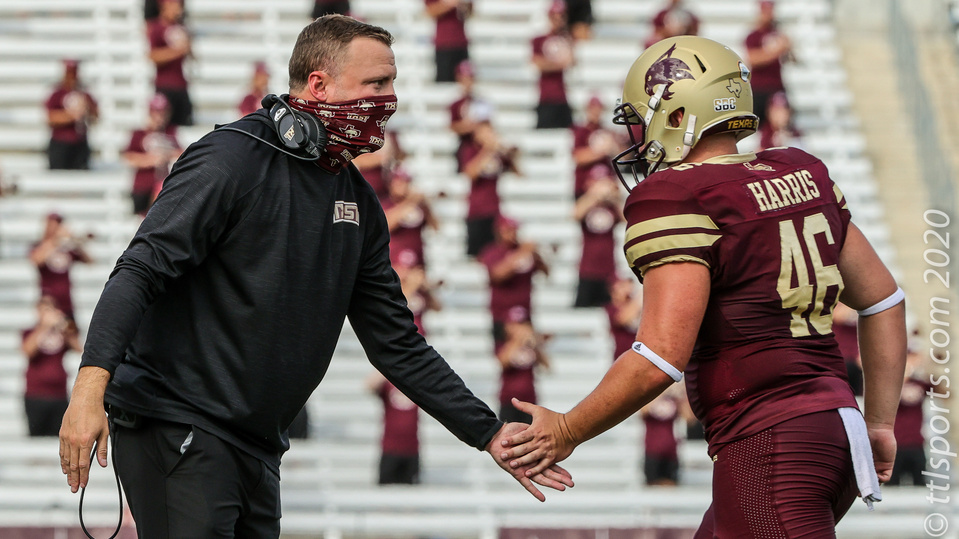 The Texas State Bobcats (2-9) snapped a seven-game losing streak with an exciting come-from-behind victory over the Arkansas State Red Wolves (3-6). The Bobcats scored the game winning touchdown with 34 seconds remaining on the clock by a score of 47-45. The win was the first in six years against the Red Wolves.
"What a great college football game. And, boy, we still made things interesting," said Texas State head coach Jake Spavital. "We scored with 30 seconds left but missed the extra point and then we kicked the ball out of bounds to give them field position to actually win the game. The thing I've always talked about in here is that our kids fight. They show up and they compete, regardless if they are down or up."
The Texas State offense was prolific, averaging a time of possession of just 1:30 on each of their 8 scoring drives.
Quarterback Brady McBride had a record-tying game with 5 passing touchdowns and 443 passing yards. Four Bobcats caught 5 or more passes. Trevis Graham (72 yards / 5 receptions) took 2 Brady passes to the end zone, while Jeremiah Haydel (94 yards / 5 receptions), Marcell Barbee (76 yards / 6 receptions) and Javen Banks (61 yards / 2 receptions) each scored one. Jah'Marae Sheread caught 6 balls for 57 yards.
Running back Calvin Hill averaged 8.2 yards on 6 touches and scored the game winning touchdown.
The game continued to highlight critical needs of the Bobcats.
Texas State allowed 654 yards total offense on 90 plays. And since their last win, the Bobcats have allowed 39 points per game. Time of possession favor Arkansas State, 38 to 22 minutes.
Troubles with the Bobcats' offensive line control was again evident. Texas State produced only 62 yards on the ground, with 18 yards coming from a scrambling quarterback and allowed one sack.
Texas State again showed very good discipline, committing only 3 penalties.
Logan Bonner and Layne Hatcher shared play calling duties Arkansas State. Hatcher was 10 for 22 for 254 yards and Bonner was 17 for 26 for 208 yards. Each threw for 2 touchdowns.
Jamal Jones led the Red Wolves rushing with 109 yards on 16 carries and a touchdown. Marcel Murray also added a touchdown and 45 yards on 17 touches.
Texas State wraps up the season at home next Saturday play the undefeated Coastal Carolina (8-0).