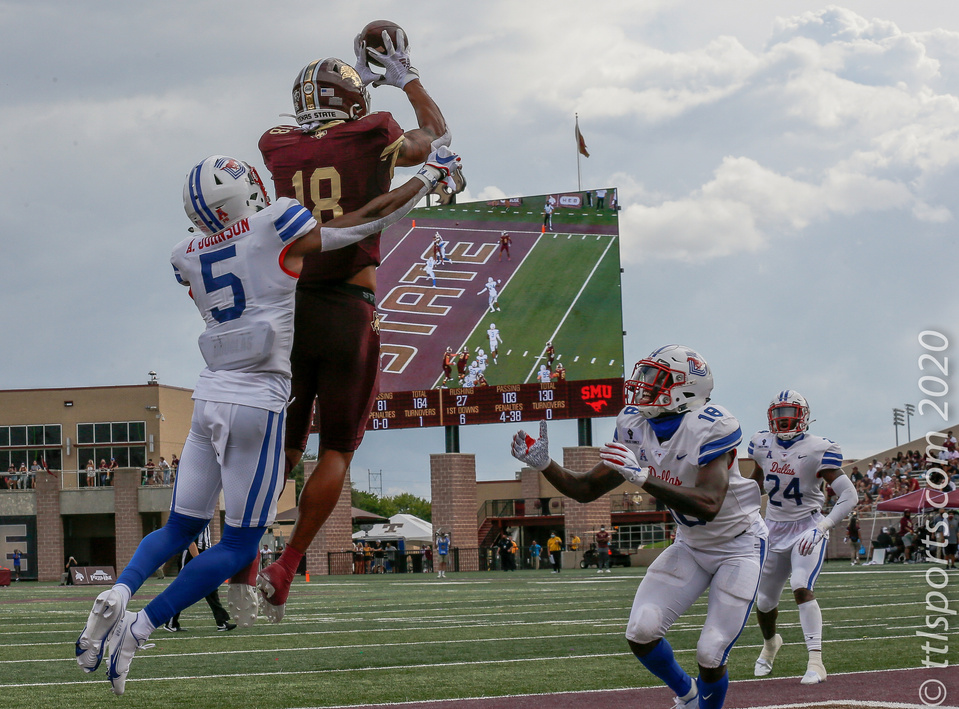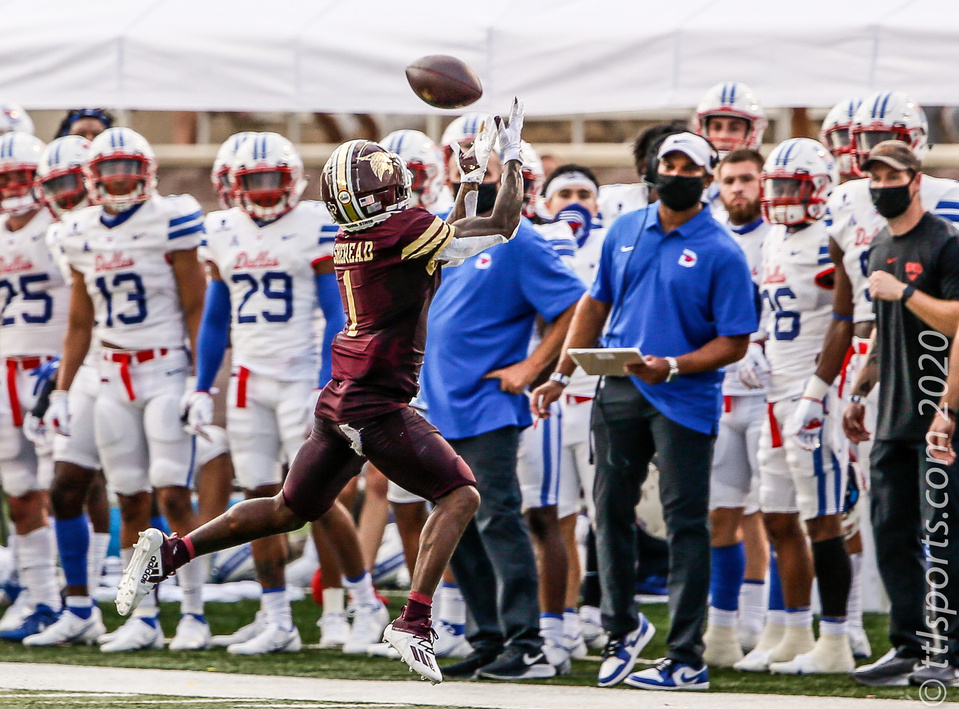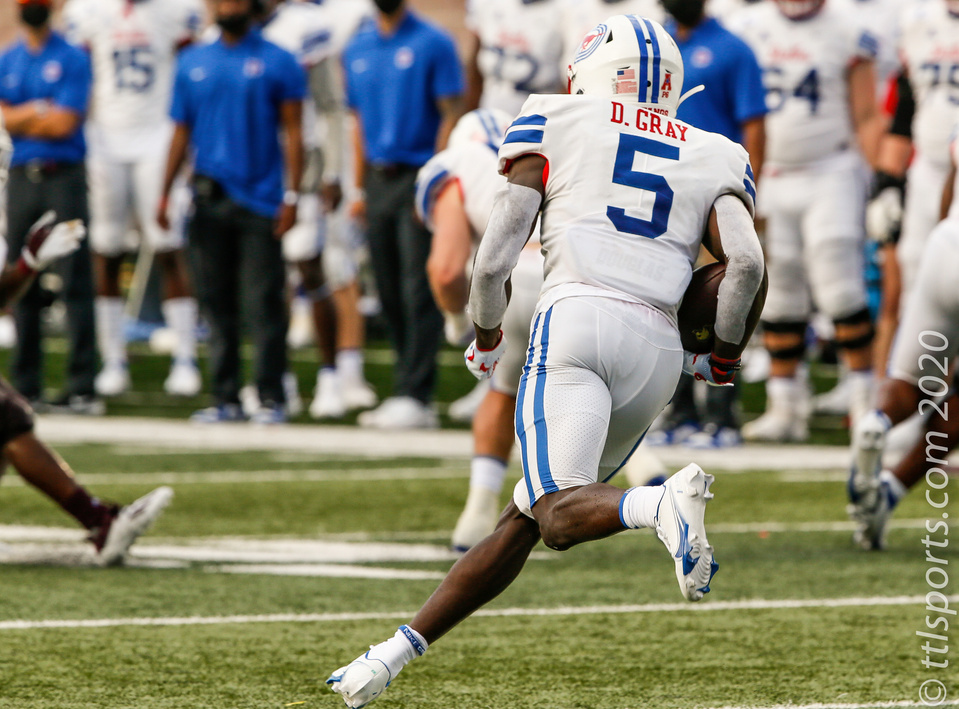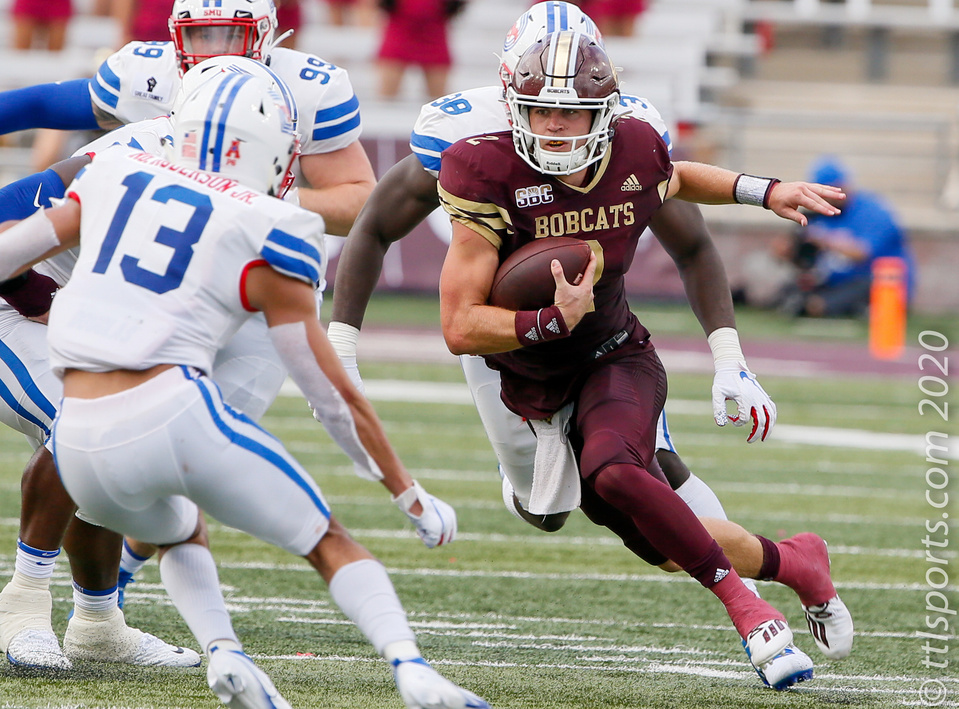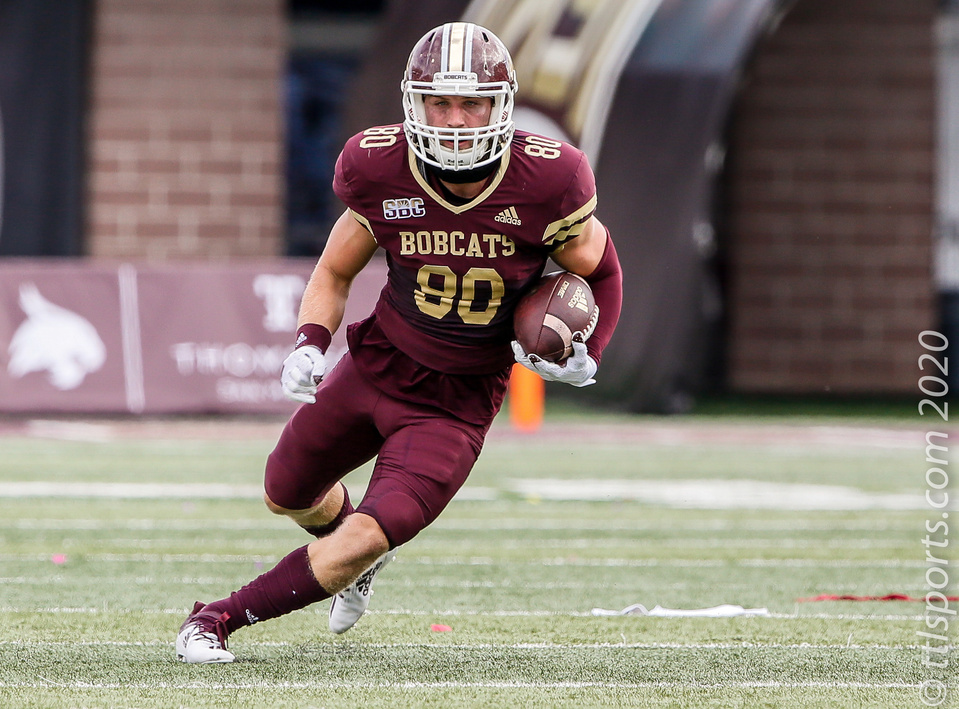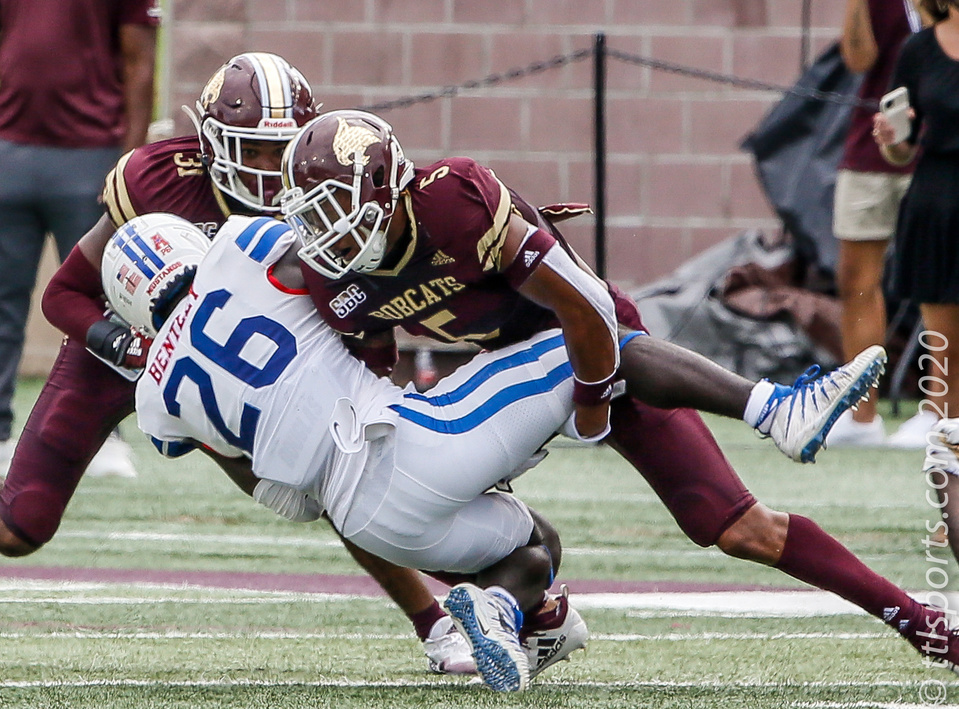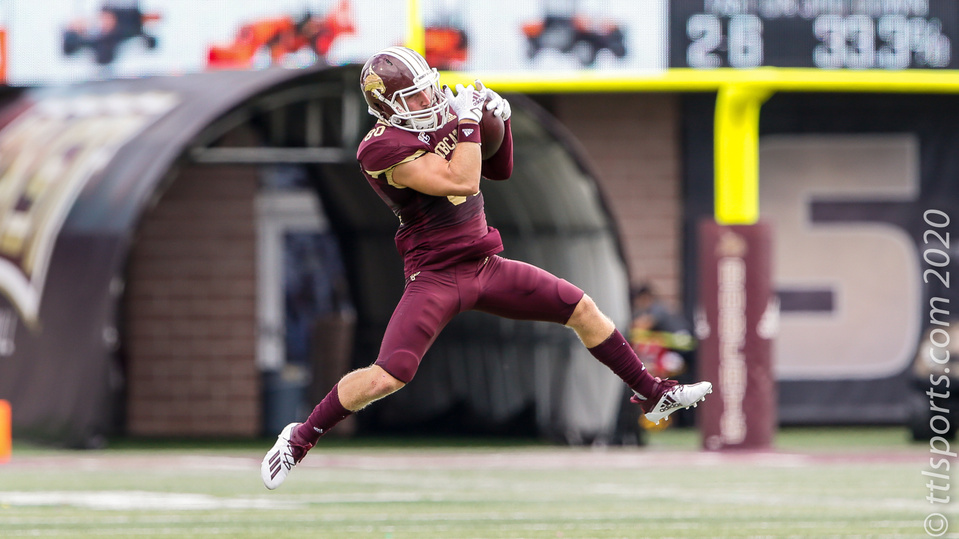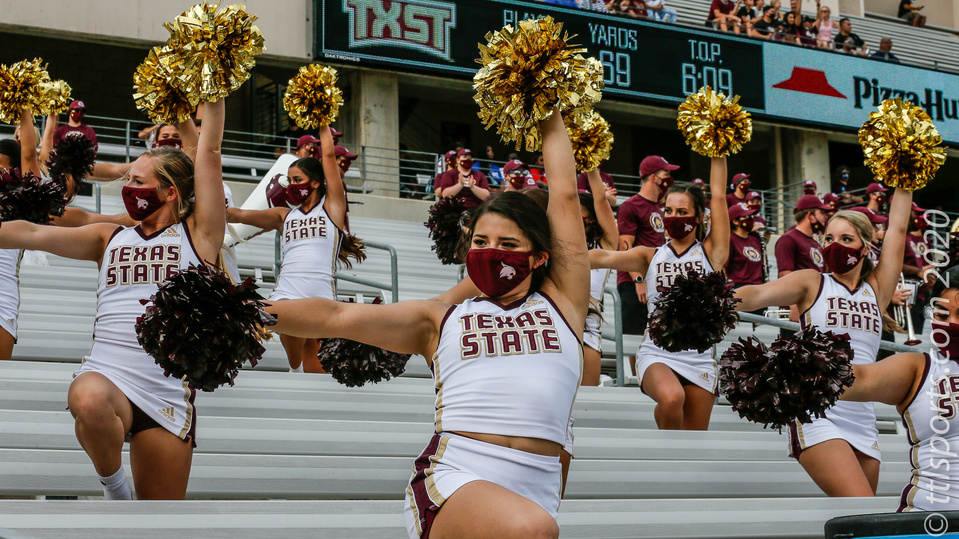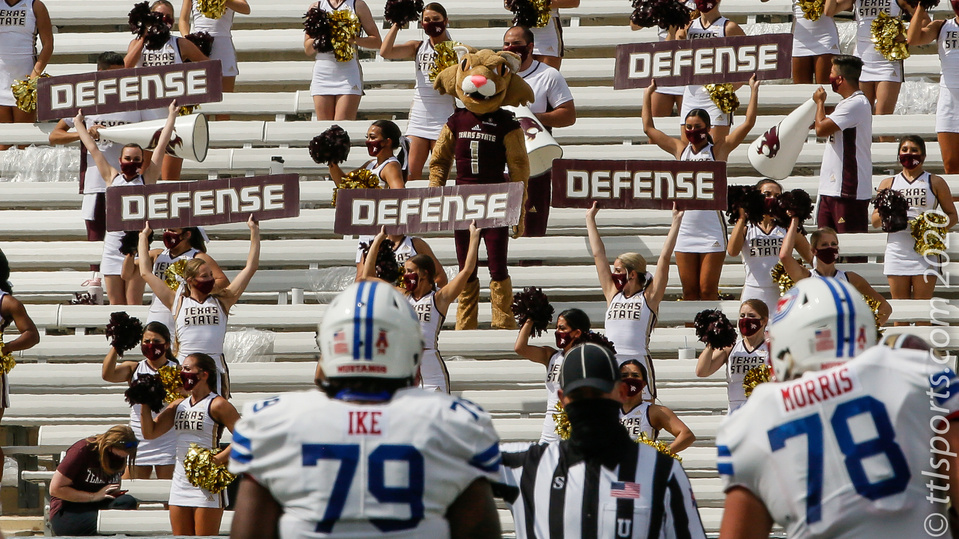 The Texas State Bobcats played like a team we hadn't seen for several years: a team with spirit and determination. The Bobcats went toe-to-toe with the SMU Mustangs, a 10-win team, and fought hard for the upset. SMU ultimately prevailed, 31-24.
"Couldn't be more-proud of the team in terms of how they fought," said Texas State coach Jake Spavital. "They played it all the way to the last seconds of the game. That's something as a coach that you want them to do, and they did that."
Texas State took the opening drive 61 yards, but missed getting points when a red-shirted freshman, in his first college appearance, pushed the field goal attempt wide-right.
The teams traded two touchdowns each in the second quarter after a scoreless opening frame. The Bobcats took momentum into the locker room after Jeremiah Haydel snagged a one-handed catch in the end zone with 32 seconds left in the half.
SMU exhibited their composure, taking the second half kickoff 75 yards down field in under three minutes, to reclaim the lead. Texas State battled back, again, later in the quarter on a 19-yard TD reception by Chandler Speight, that clearly left the red-shirt junior shakened.
A passing touchdown by SMU quarterback Shane Buechele, coupled with a 35-yard field goal, gave the Mustangs a 31-21 lead with 2:20 remaining in the contest. The Bobcats found the uprights from 45 yards out with 45 seconds remaining on the clock, but were unable to convert the on-sides kick.
"You can tell (SMU) is a 10-win team, but we're right in the middle of it, right in the mix," Spavital said. "We had an opportunity to possibly win the game at the end, and that's all you can ask for."
SMU quarterback Shane Buechele completed 26 of 36 passing attempts for 367 yards, a touchdown to Reggie Roberson, and two interceptions. Running back Ulysses Bentley IV led the Mustangs with two touchdowns and 49 yards on 11 touches. TJ McDaniels tallied one TD and 130 yards on 27 carriers.
Texas State quarterback Brady McBride notched touchdown passes to Jeremiah Haydel and Chandler Speights, completing 21 of 39 passing attempts for 227 yards. McBride was intercepted once. Running back Sturges Brock added a rushing touchdown on 14 carriers for 95 yards, and running back Calvin Hill carried the ball 13 times for 100 yards.
The Bobcats hope to carry this momentum in to this Saturday's game against UT San Antonio. Kickoff is scheduled for 2:30pm at Bobcat Stadium.