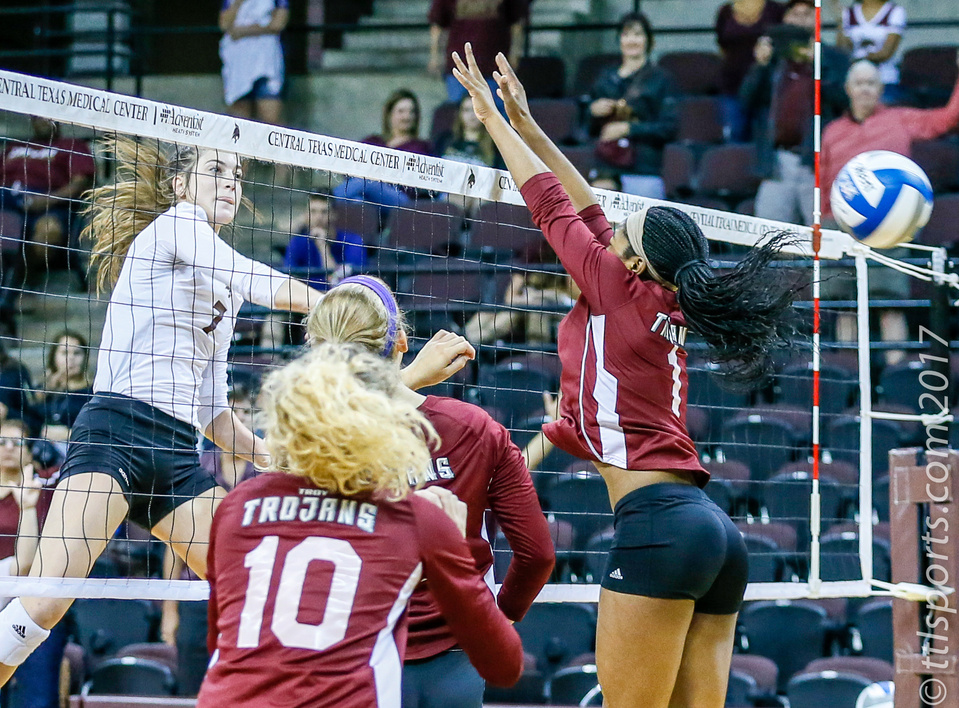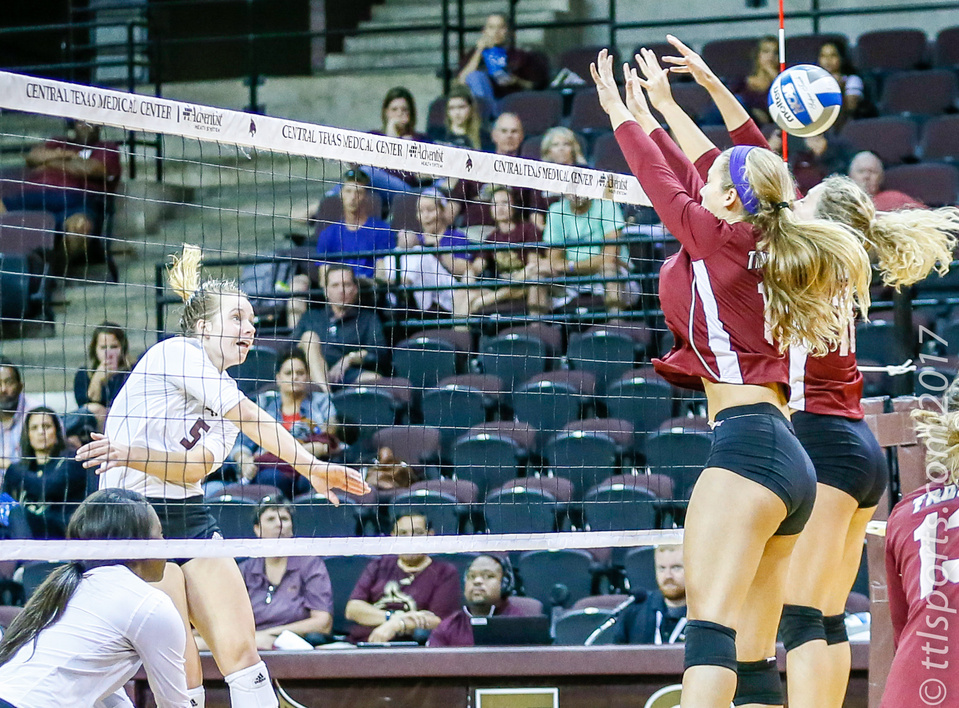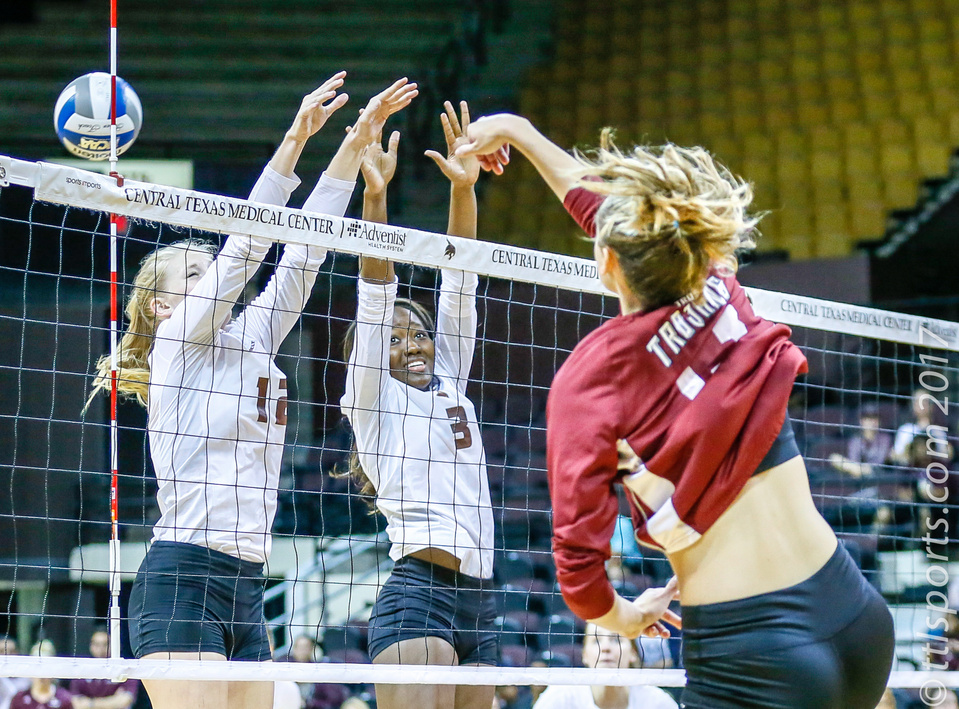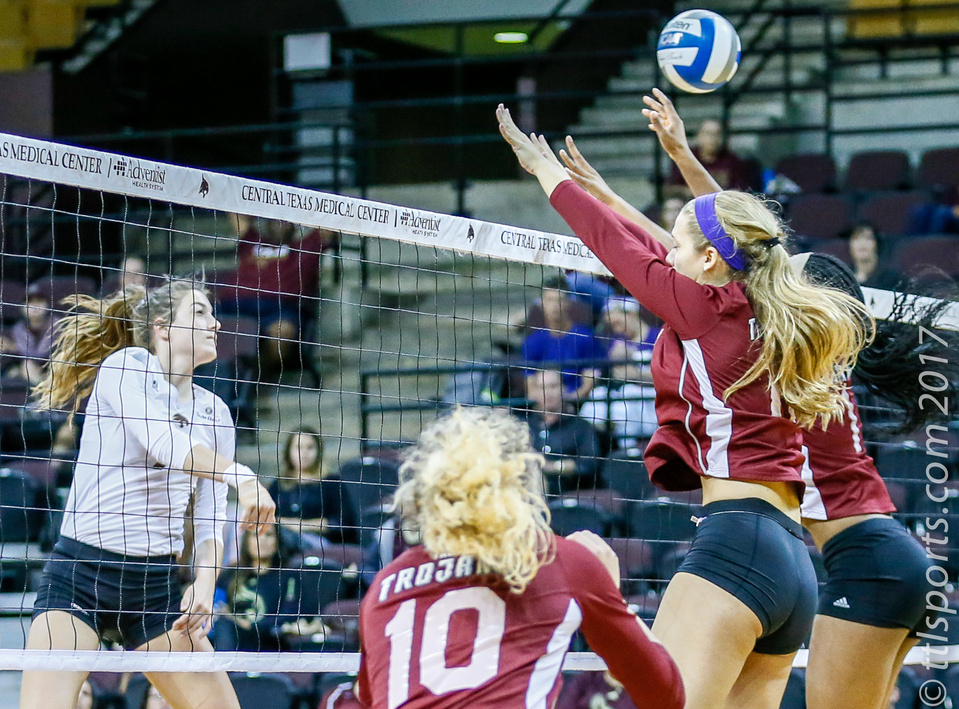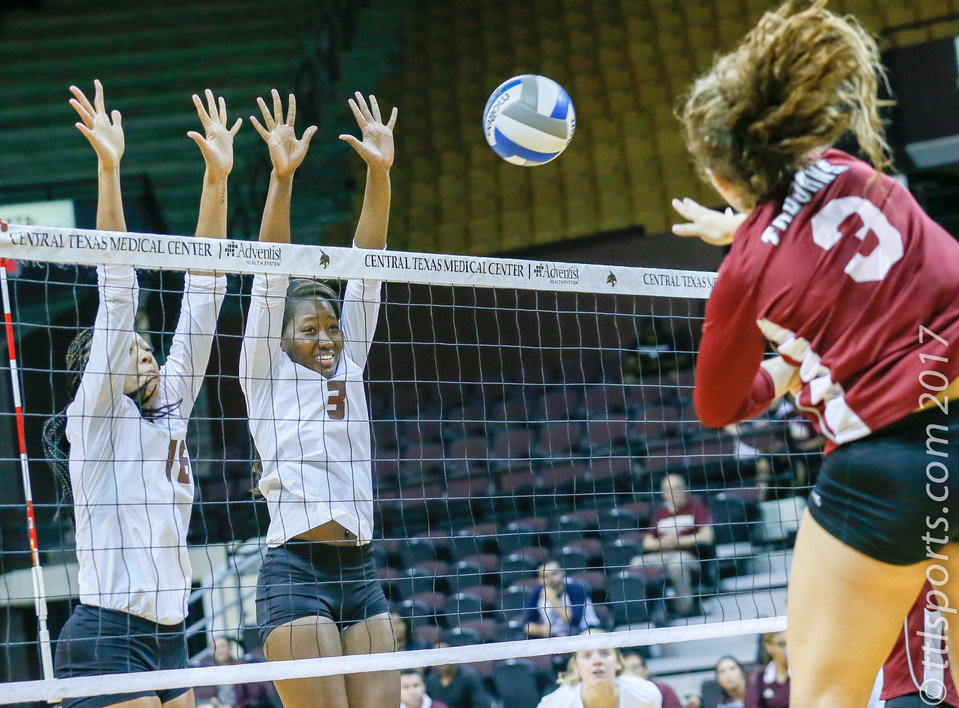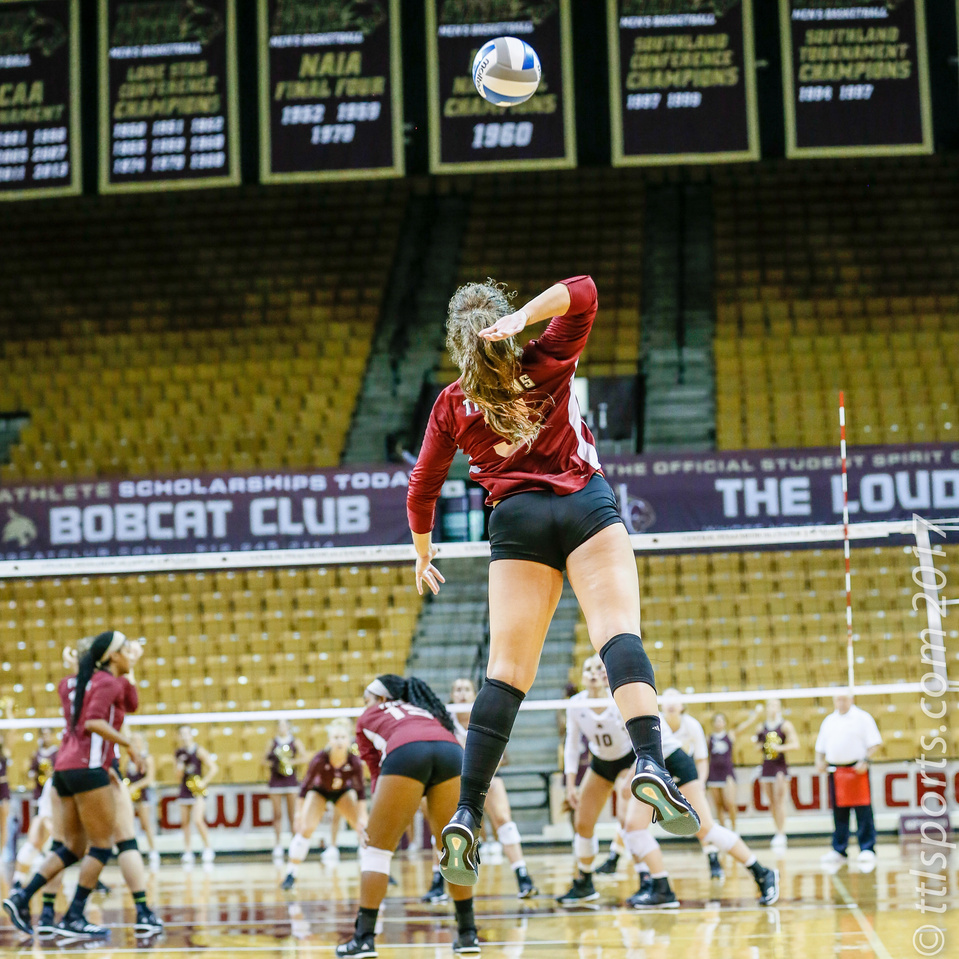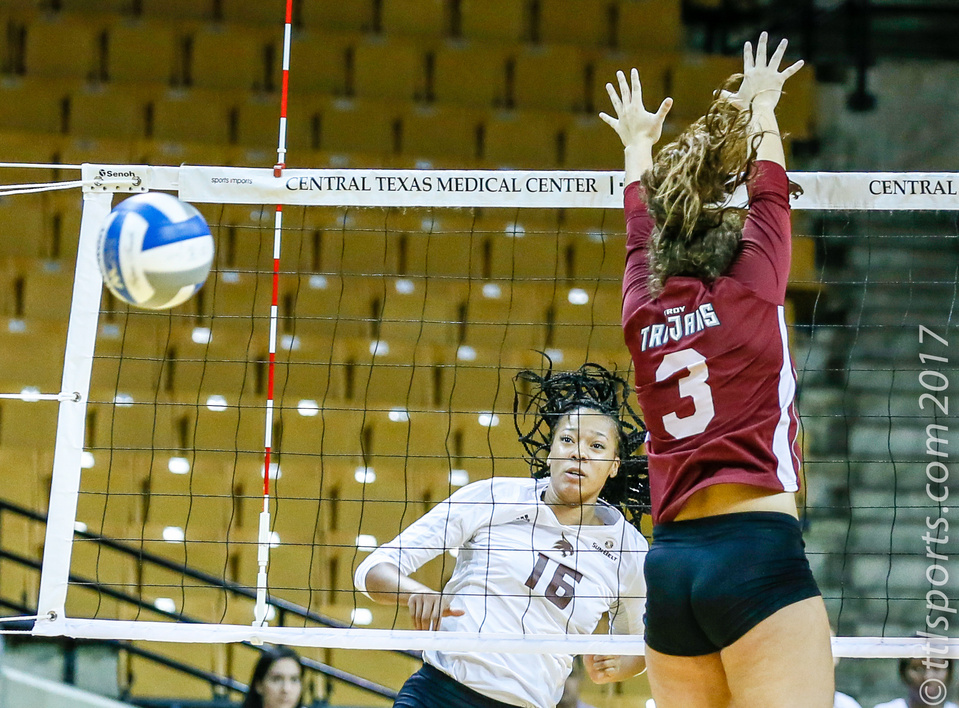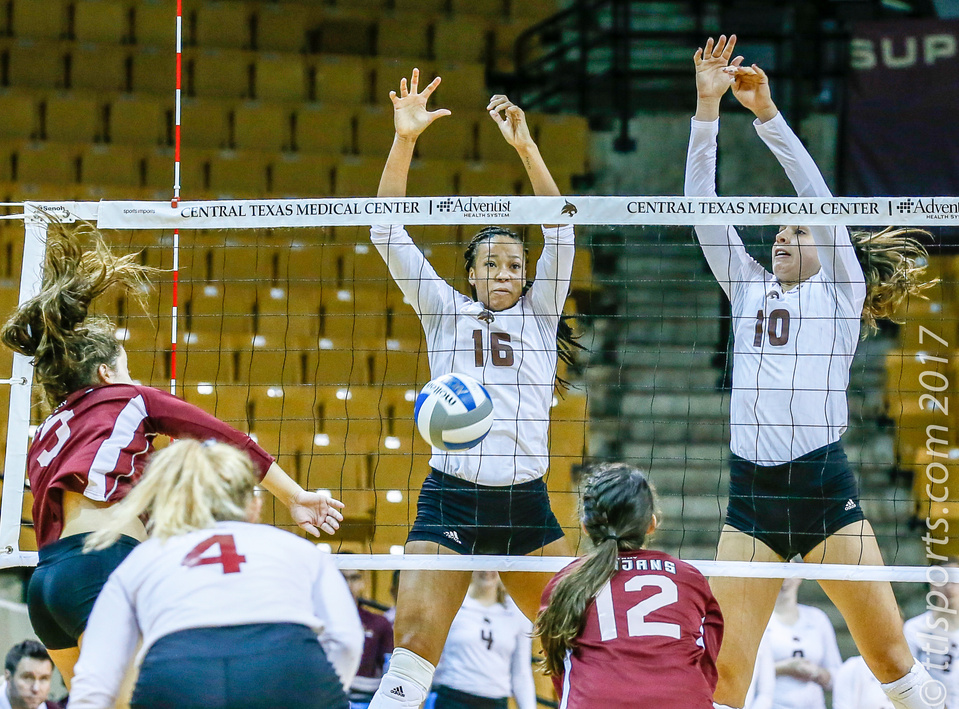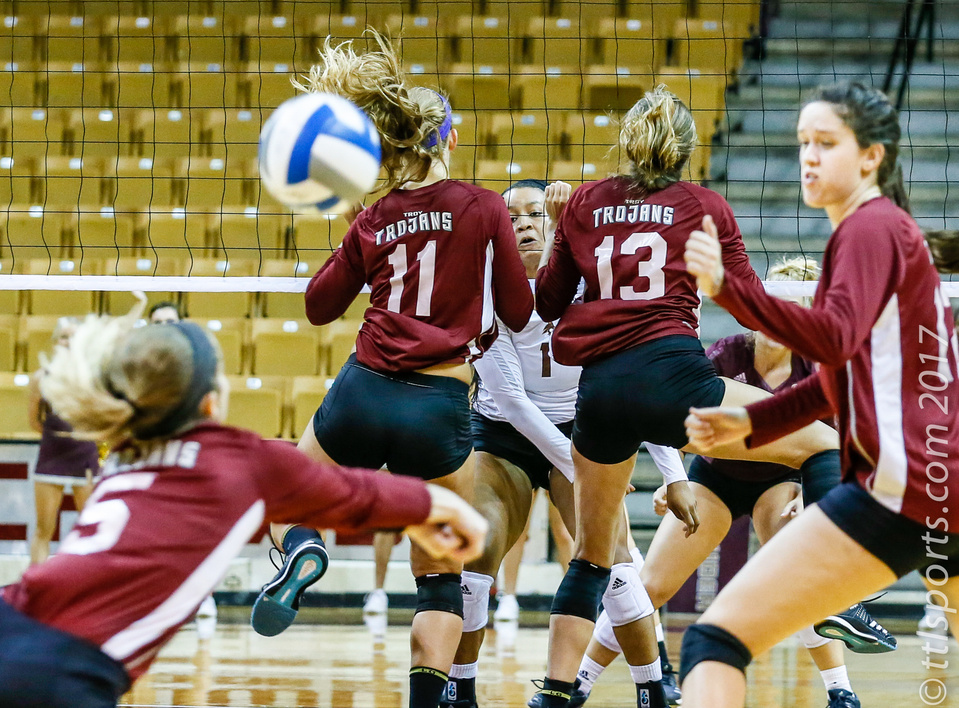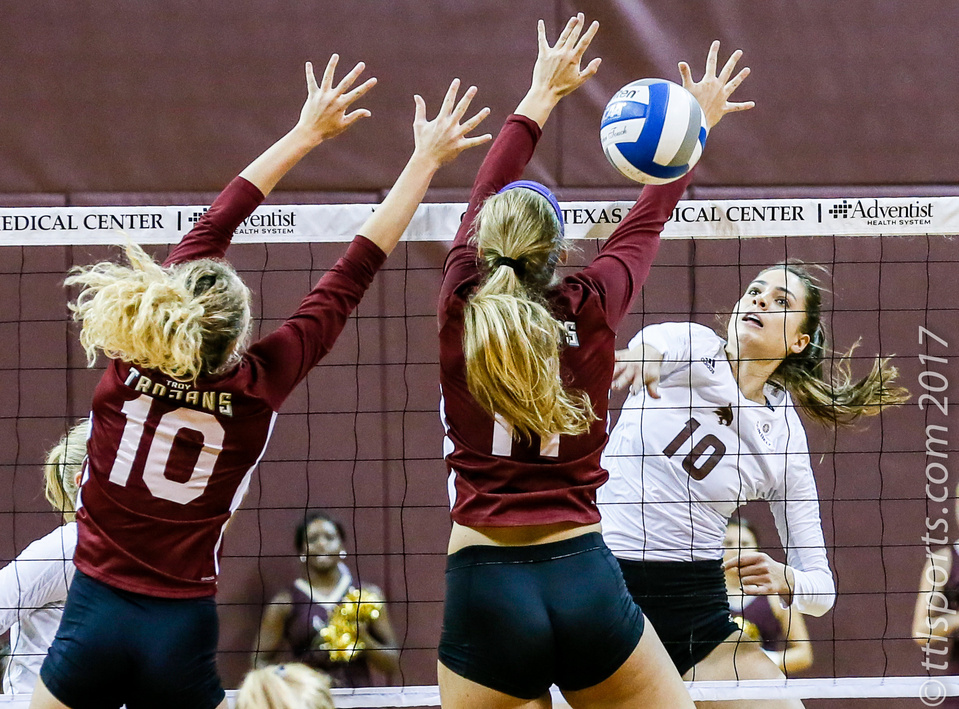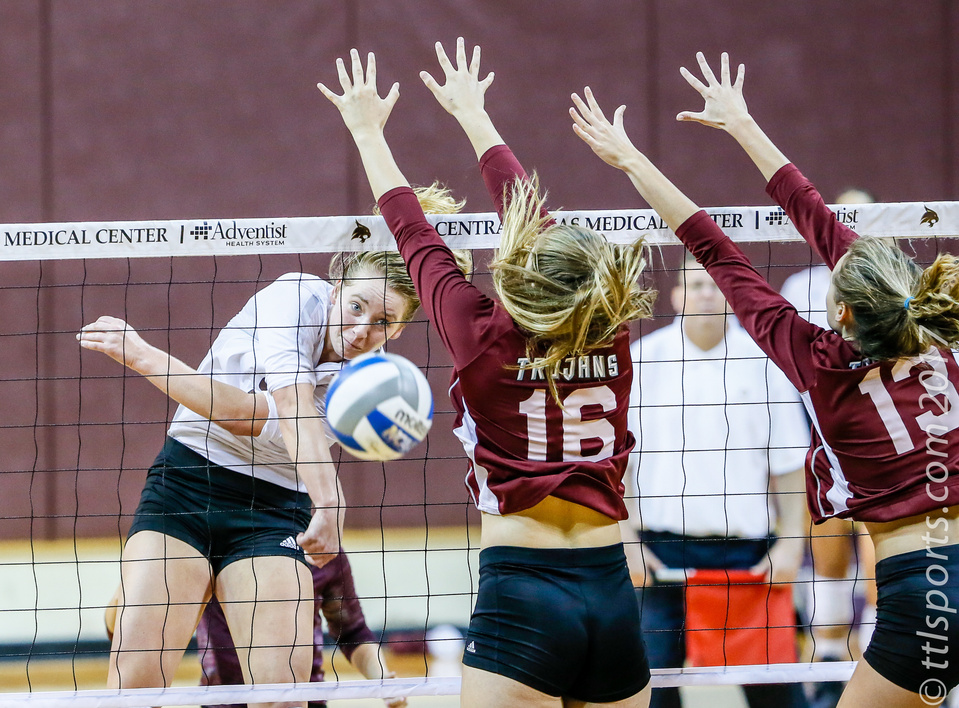 The Texas State Women's Volleyball team, coming off a disappointing performance against South Alabama on Friday, executed near-flawlessly against the Trojans of Troy on Sunday at Strahan Coliseum.
The Bobcats dominated the match from the initial whistle, taking the first set 25-14. The momentum continued into the second set with Troy falling 25-15. The Trojan's all but claimed defeat in the final set, going down 25-12.
Top performers for Texas State were Amy Pflughaupt with 11 kills and just two errors, Jaliyah Bolden with nine kills and two errors, and Megan Porter with nine kills and one error.
Texas State improved its record to 9-1 overall and 1-1 in conference. Troy fell to 5-11 overall
and 0-2 in conference.
Andy Nietupski (anietupski@ttlsports.com)