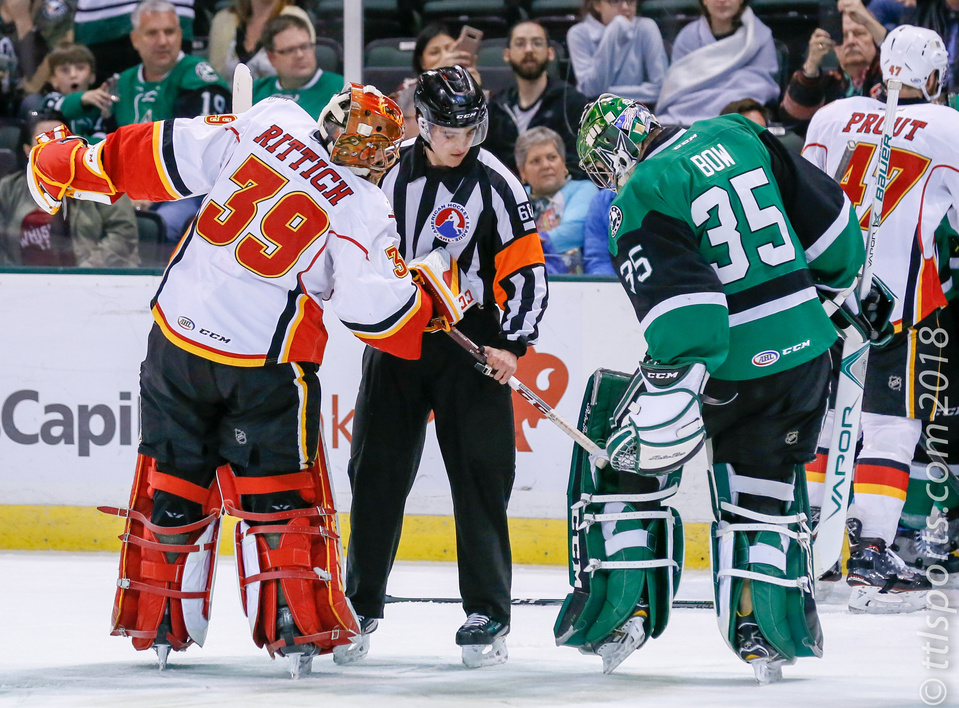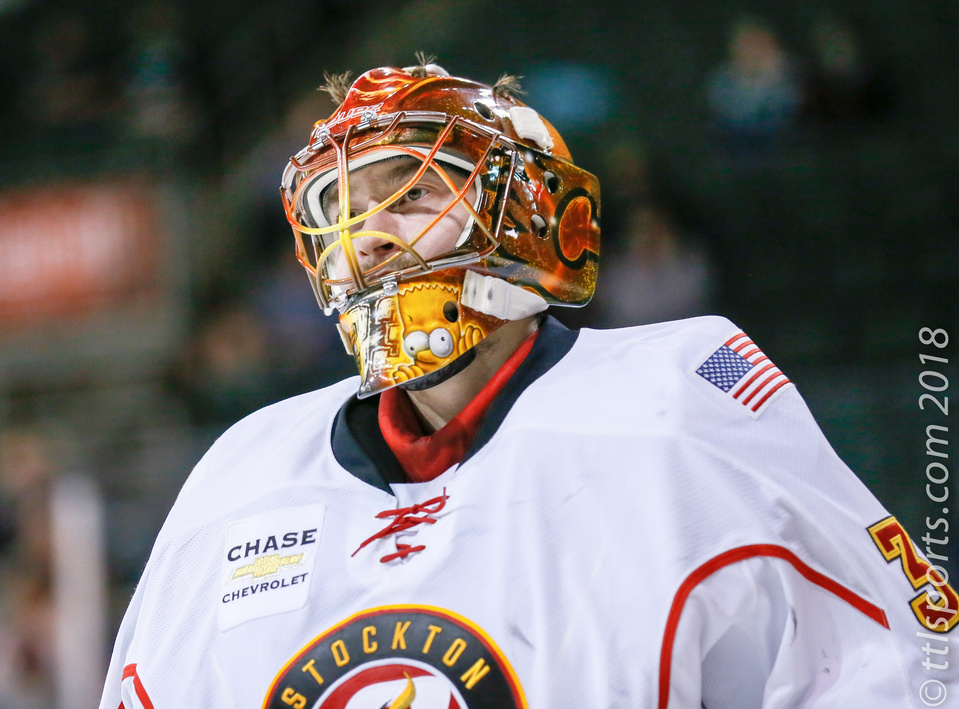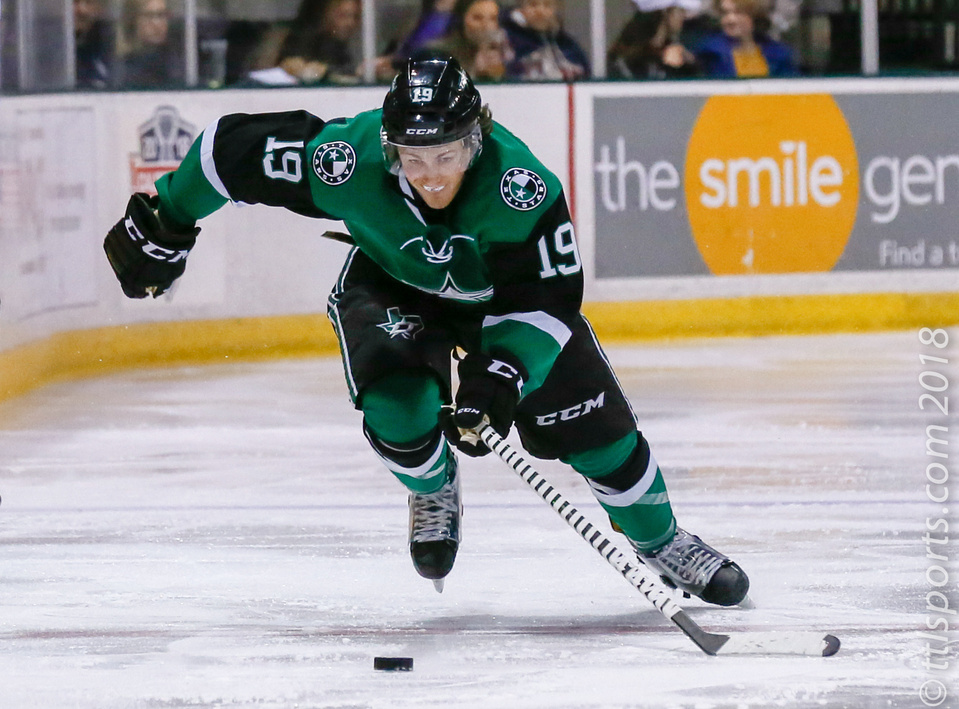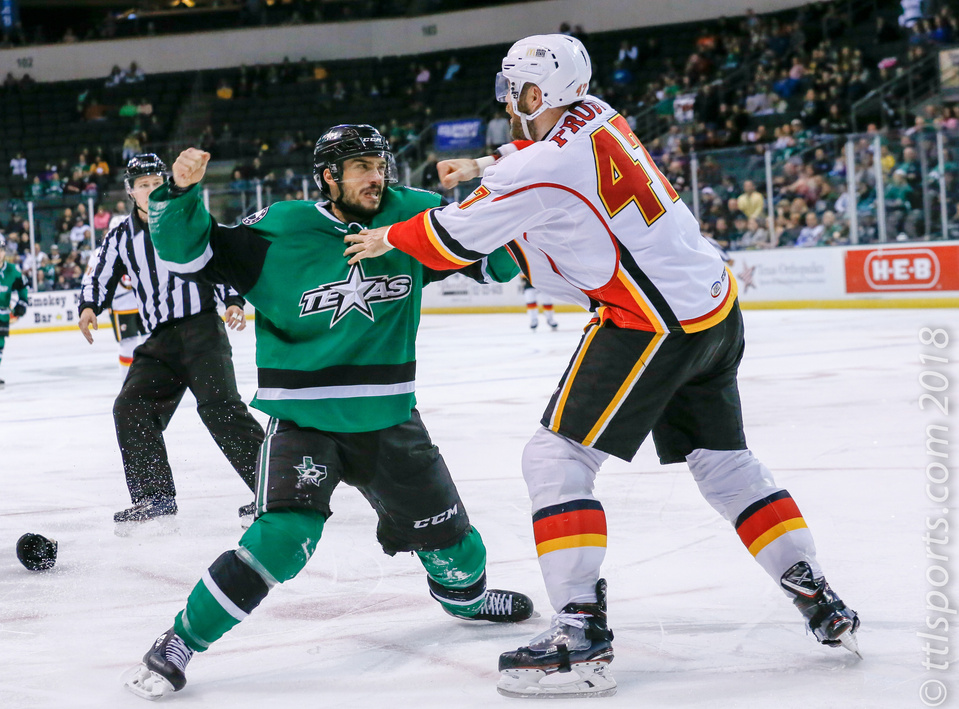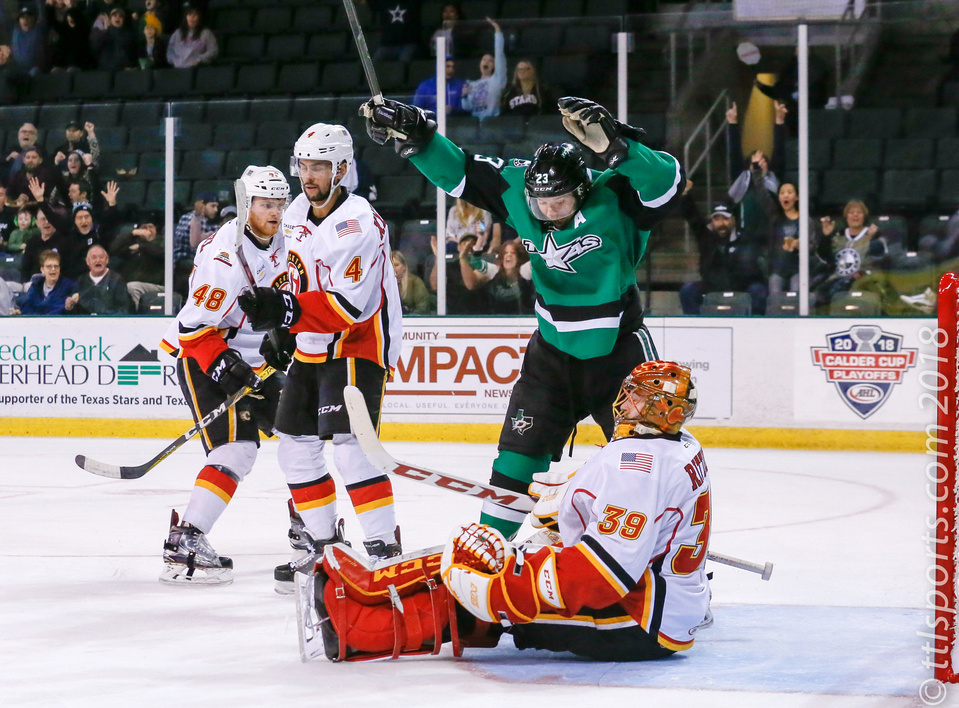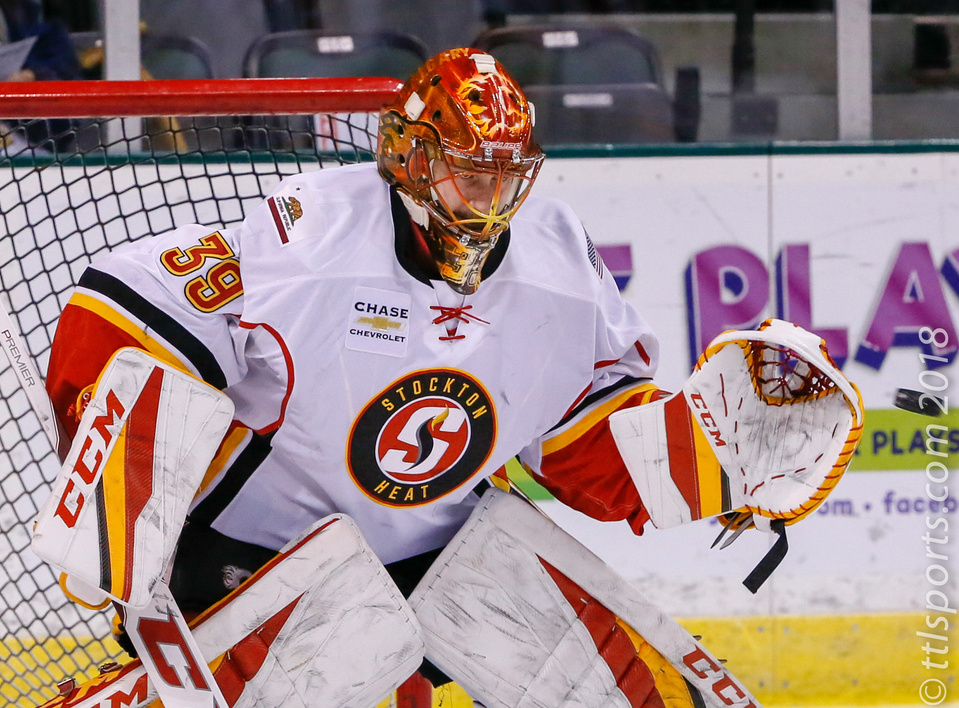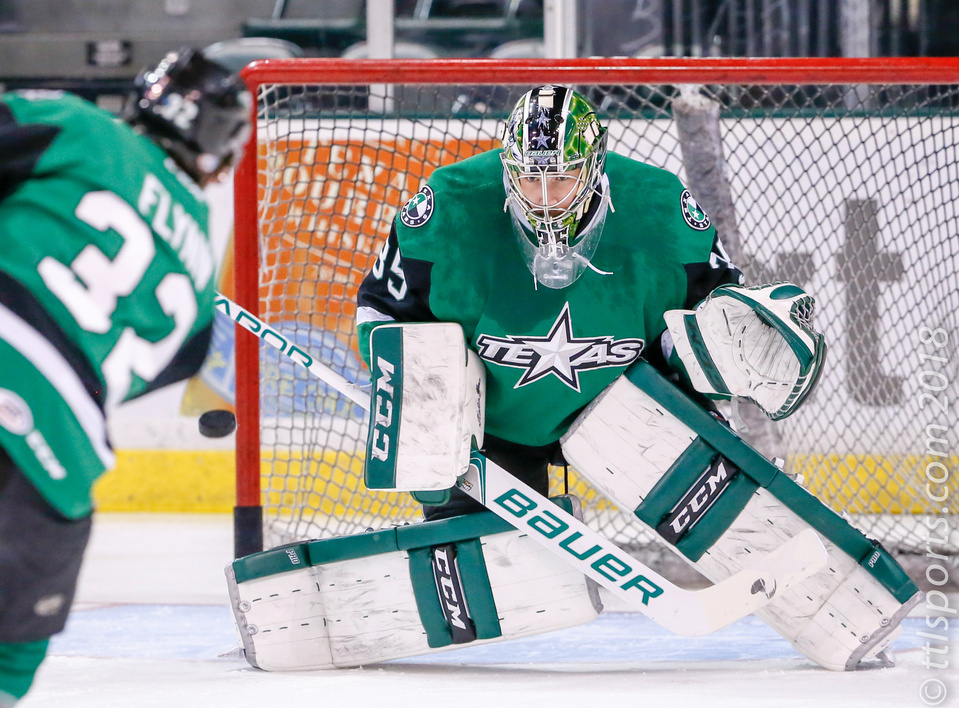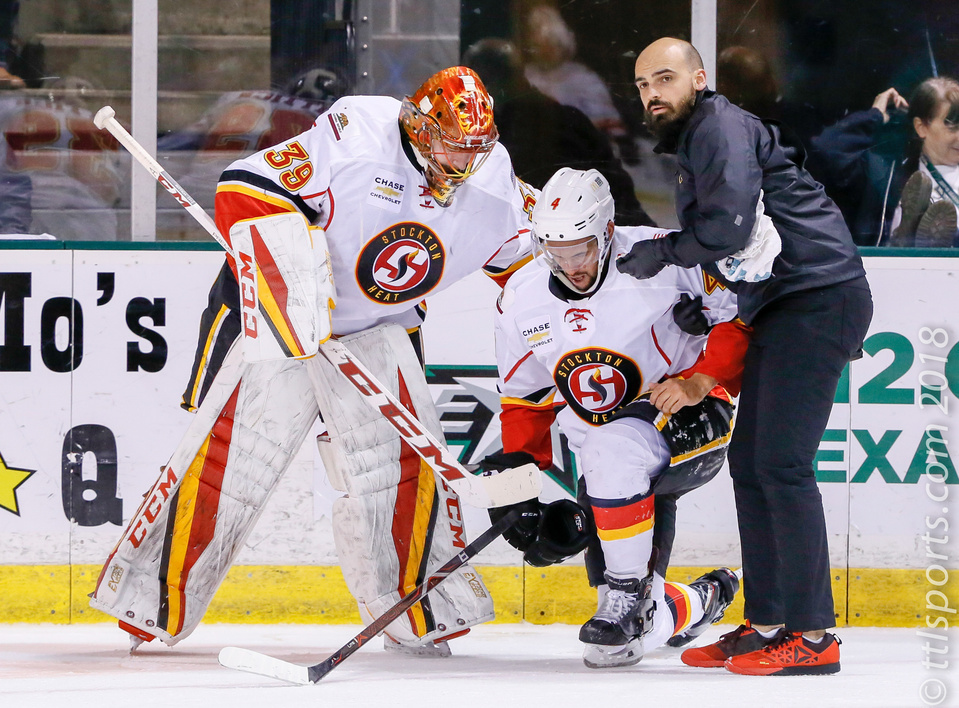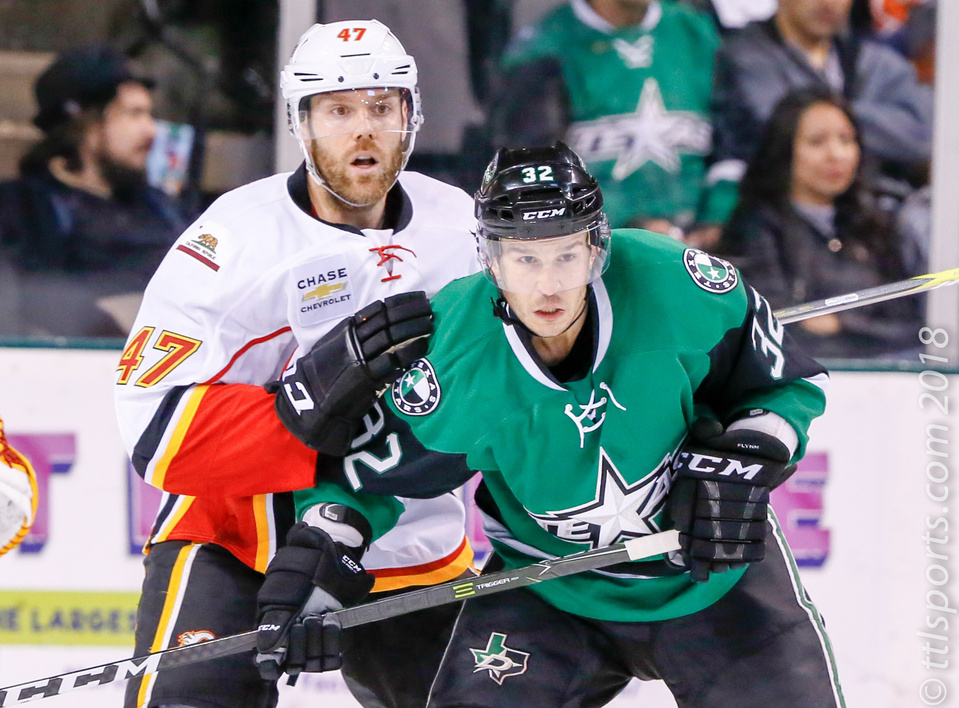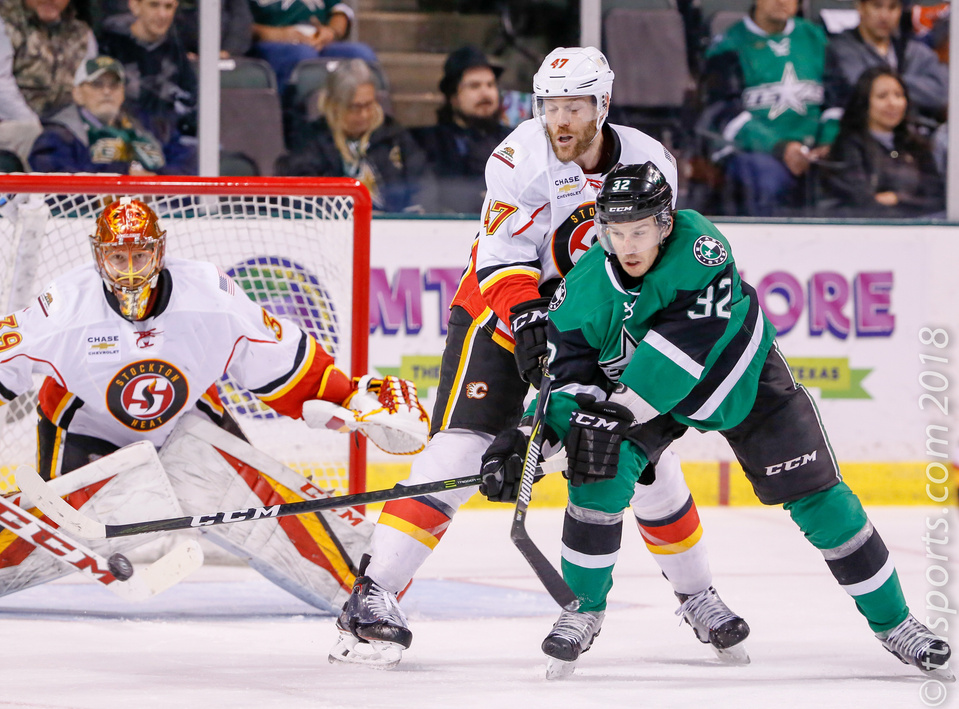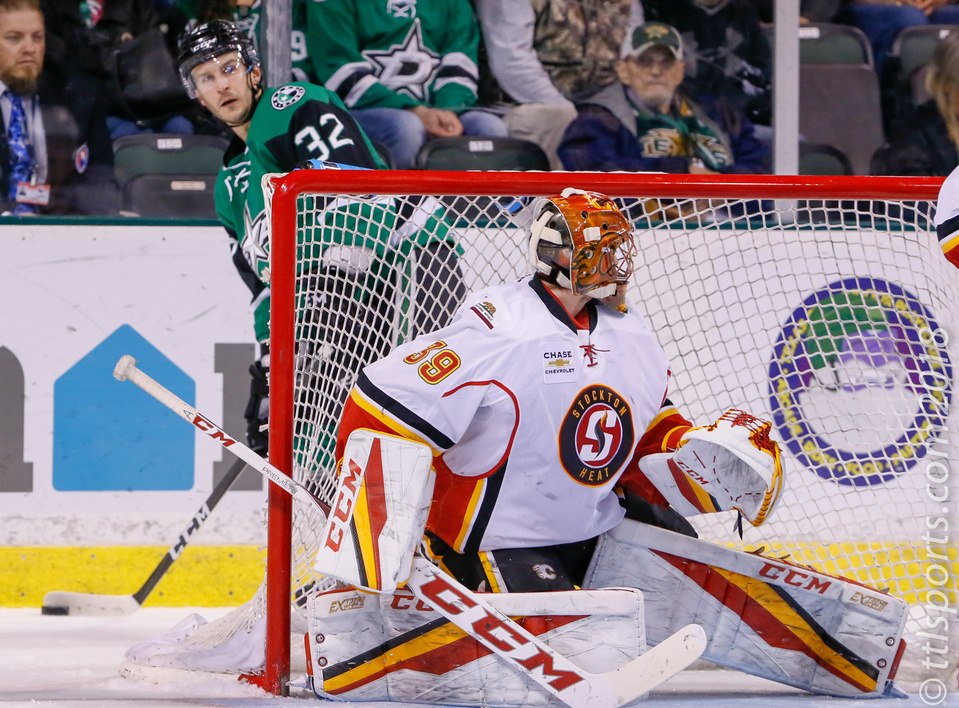 The Texas Stars took on the Stockton Heat for their last meeting of the 2017 / 2018 regular season. Both team played with intensity, as if they were fighting for their lives. Indeed, they were fighting for their postseason lives.
Stockton twice got the jump on the Stars, first with only 1:07 into the game on a goal by Colin Smith. Stockton, and Smith, again found the Stars inattentive, this time only 14 second into the sudden death overtime period. The goal gave Stockton a 4 – 3 win.
Jason Dickinson had a brilliant night skating for the Stars. Dickson made an unassisted,
short-handed goal late in the second period to give the Stars a short-lived 2-1 lead. Dickinson's second goal came mid-way through the third period, again giving the Texas a short-lived lead.
Stockton made effective use of the power play, first by Mike McMurtry to tie the game at 19:08 in the second period. Hunter Shinkaruk also scored with the man-advantage, again to tie the game, at 10:32 of the final frame. Texas failed to convert any of its man-advantage opportunities.
Stockton goalie David Rittich earned the win, making 17 saves on 20 shots-on-goal. Texas' Landon Bow was assigned the loss, allowing four goals on 29 shot.