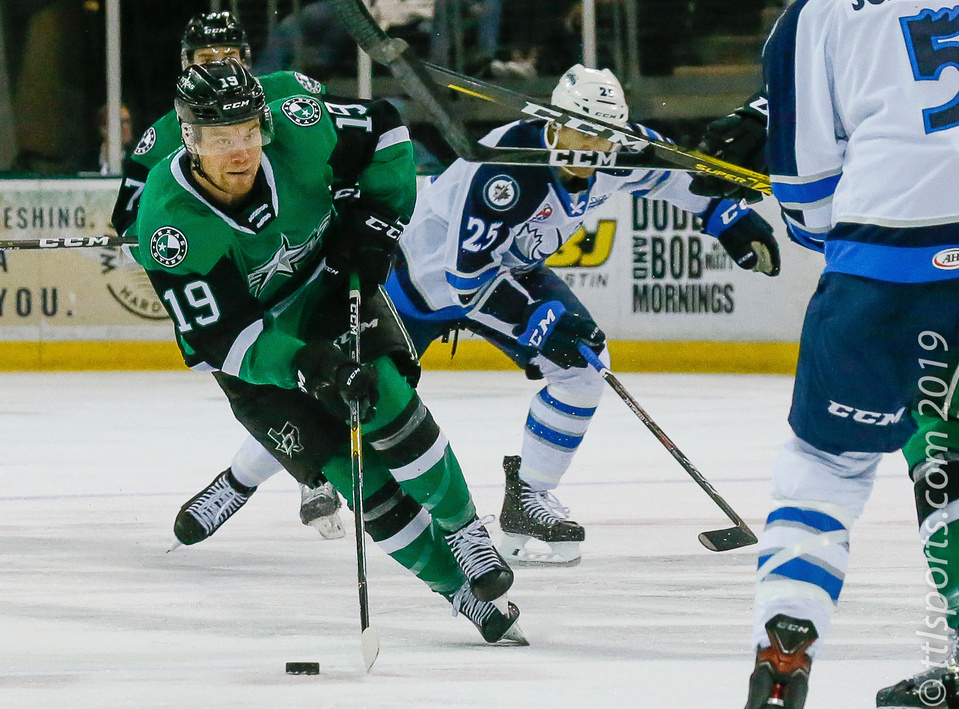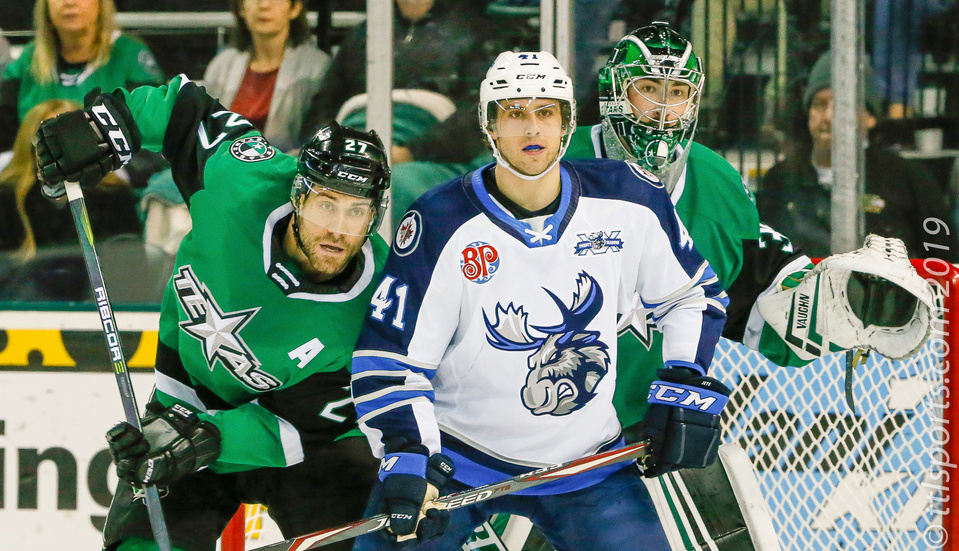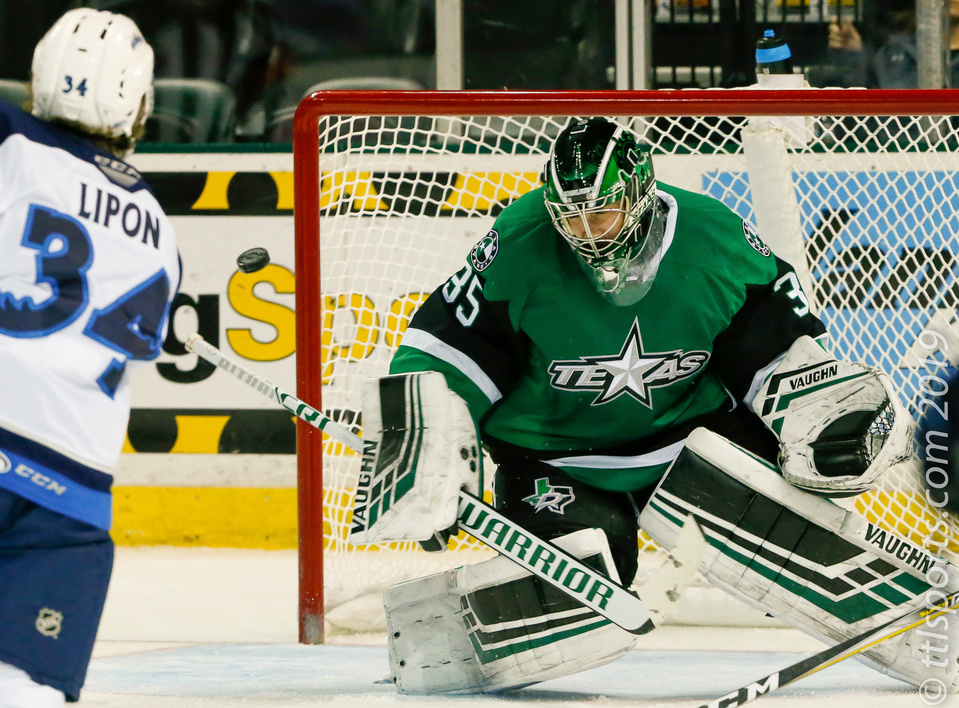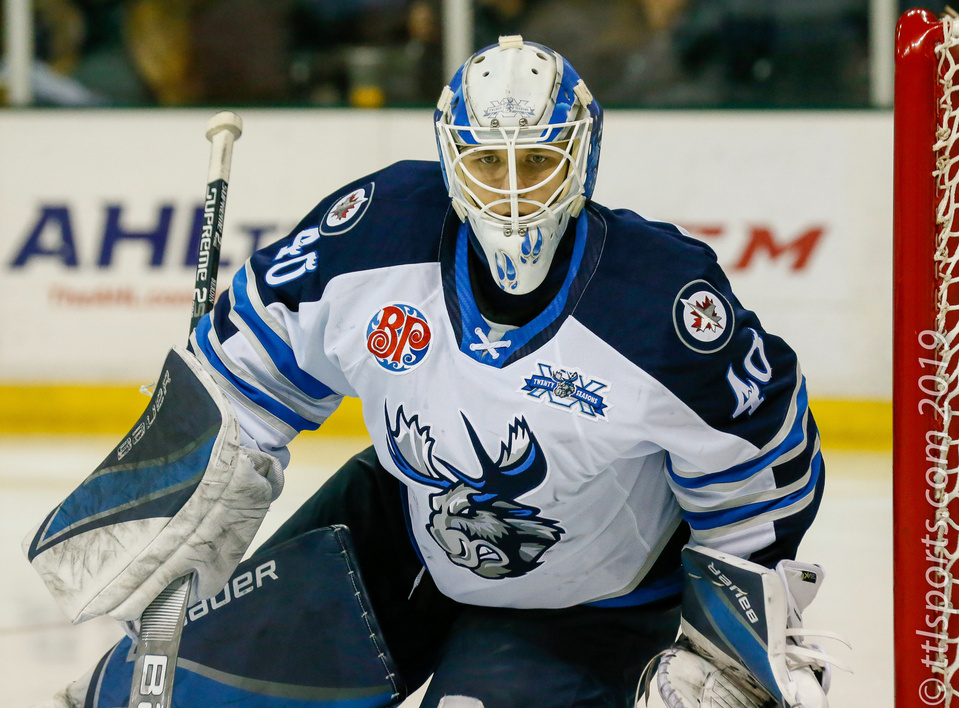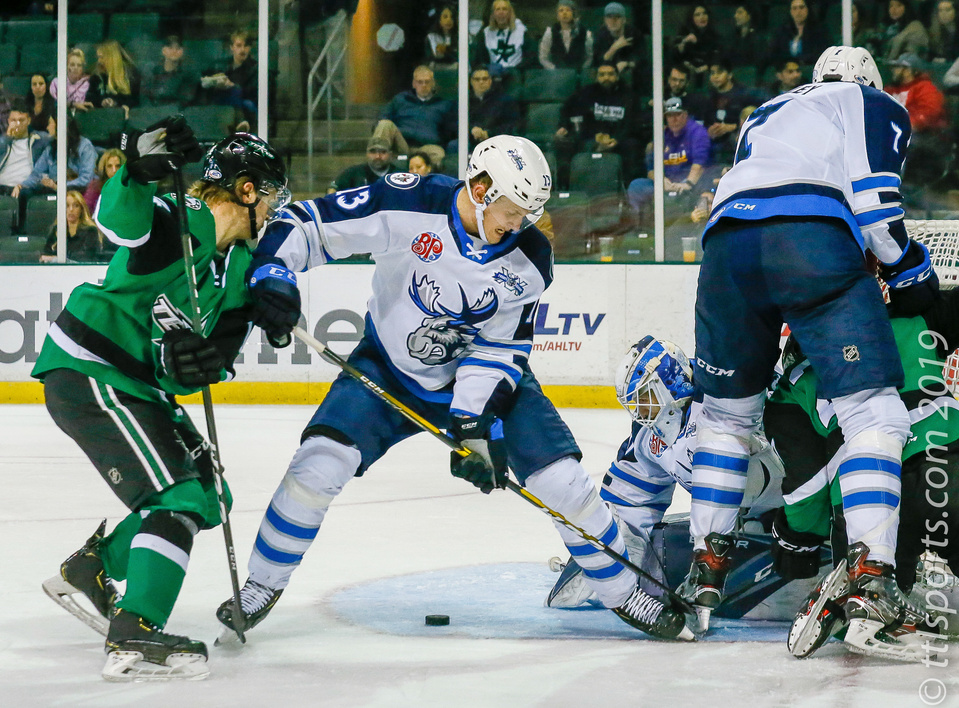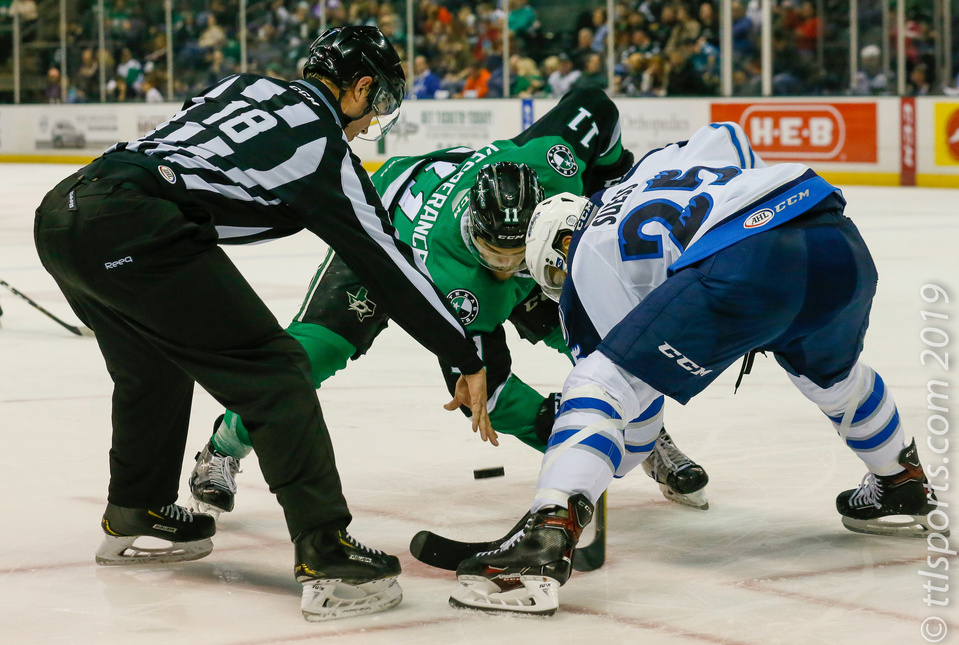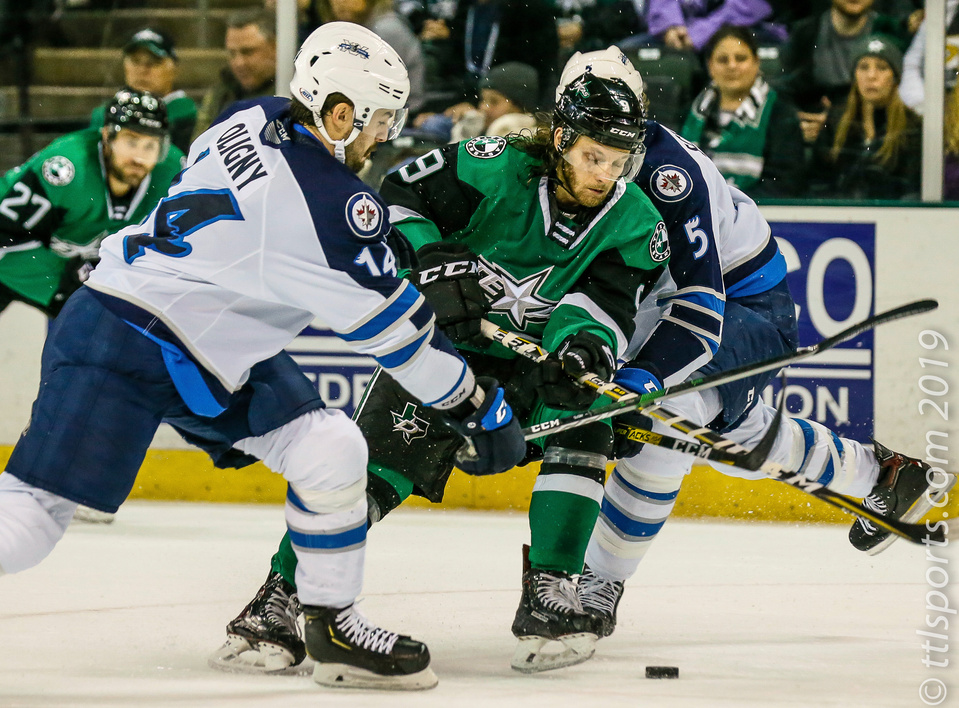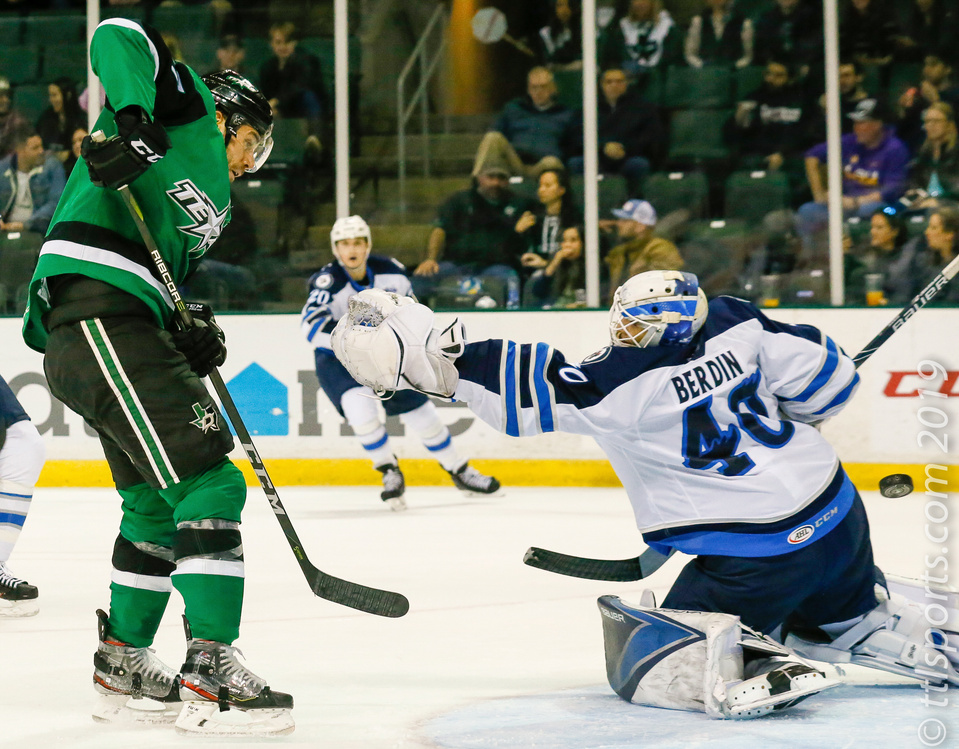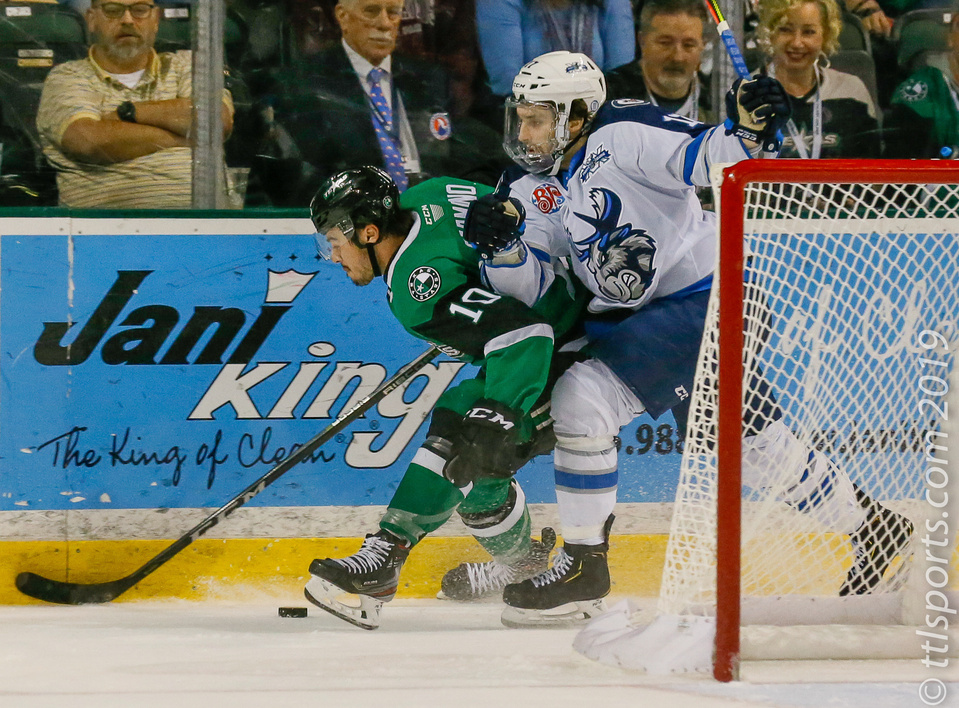 Adam Mascherin led the Texas Stars (11-13-1-2) to a two-game sweep of the Manitoba Moose (13-15-0-0) by a score of 3-2. The victory was Texas' fifth consecutive and eighth in nine games.
Mascherin's goal came just 45 seconds into the final frame. Rhettt Gardner set Mascherin up for the game-winning score.
"I liked his compete. I liked his board battles in the D zone," said Stars' head coach Neil Graham. "I liked some of his decisions in the neutral zone and the goal was a reward for playing the game the right way. "
The Stars' opened the scoring with two goals late in the first period. The first came off the stick of Jason Robertson, his eleventh of the season. Anthony Louis and Joel L'Esperance assisted.
The second goal came from Michael Mersch, his ninth of the session. Emil Djuse and Joel Kiviranta helped Mersch. Djuse leads the team with 15 assists this season.
Manitoba went two for two on the power plays. Seth Griffith converted on the first man-advantage opportunity in the second period. Jansen Harkins and Mason Appleton assisted Griffith.
Manitoba's second power play conversion occurred midway through the third period. Kristian Vesalainen found the back of the net with help from Harkins and Leon Gawanke.
Vesalainen's goal narrowed the Stars' lead to one goal. Texas held off Manitoba's push, in part to outstanding goaltending by Landon Bow. Bow (7-7-1) earned the win making 31 saves on 33 shots.
Commenting on Bow's performance, Graham said, "He was really good tonight. He made some really big saves early in the first."
Manitoba goaltender Mikahil Berdin (13-12-0) endured the loss. Berdin allowed 3 goals on 29 shots.