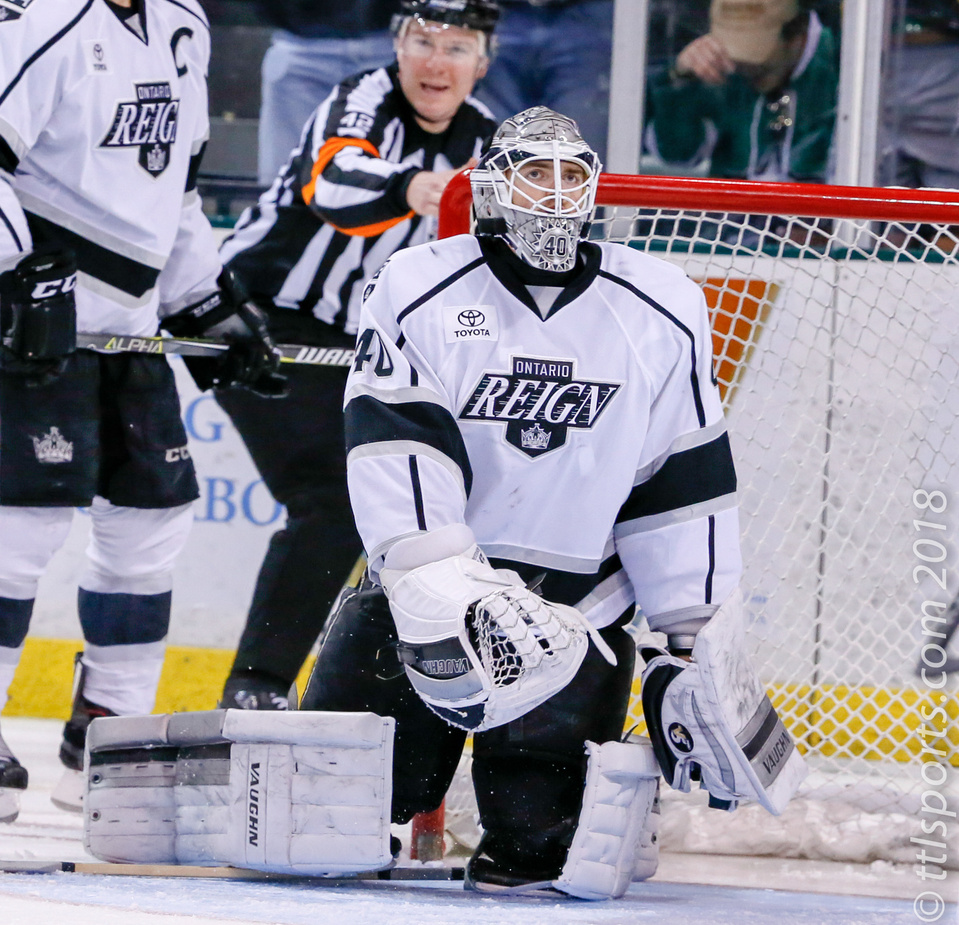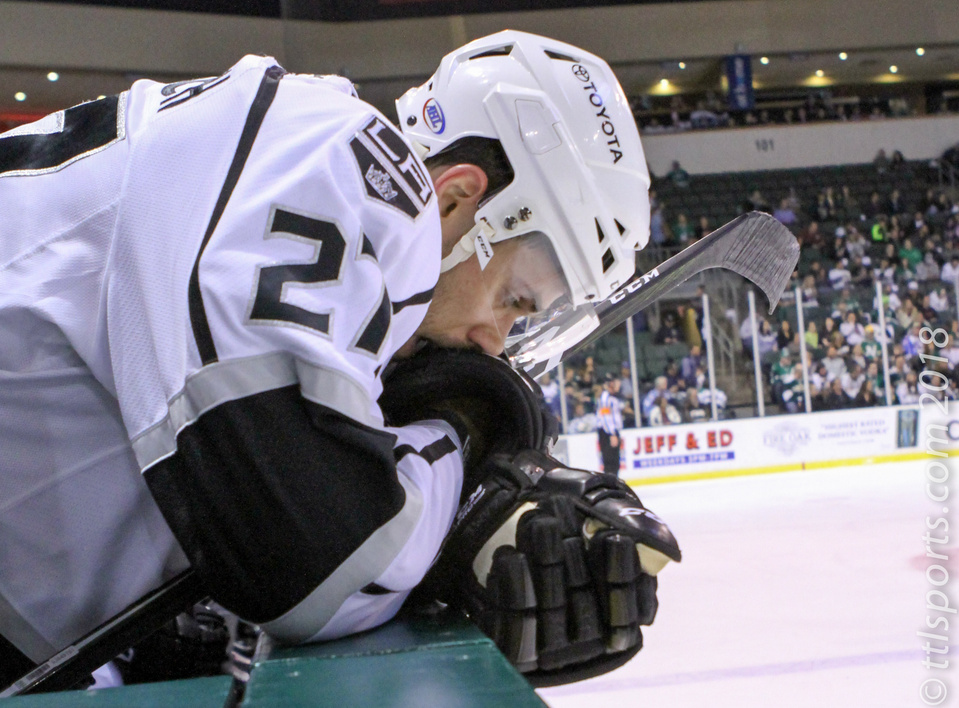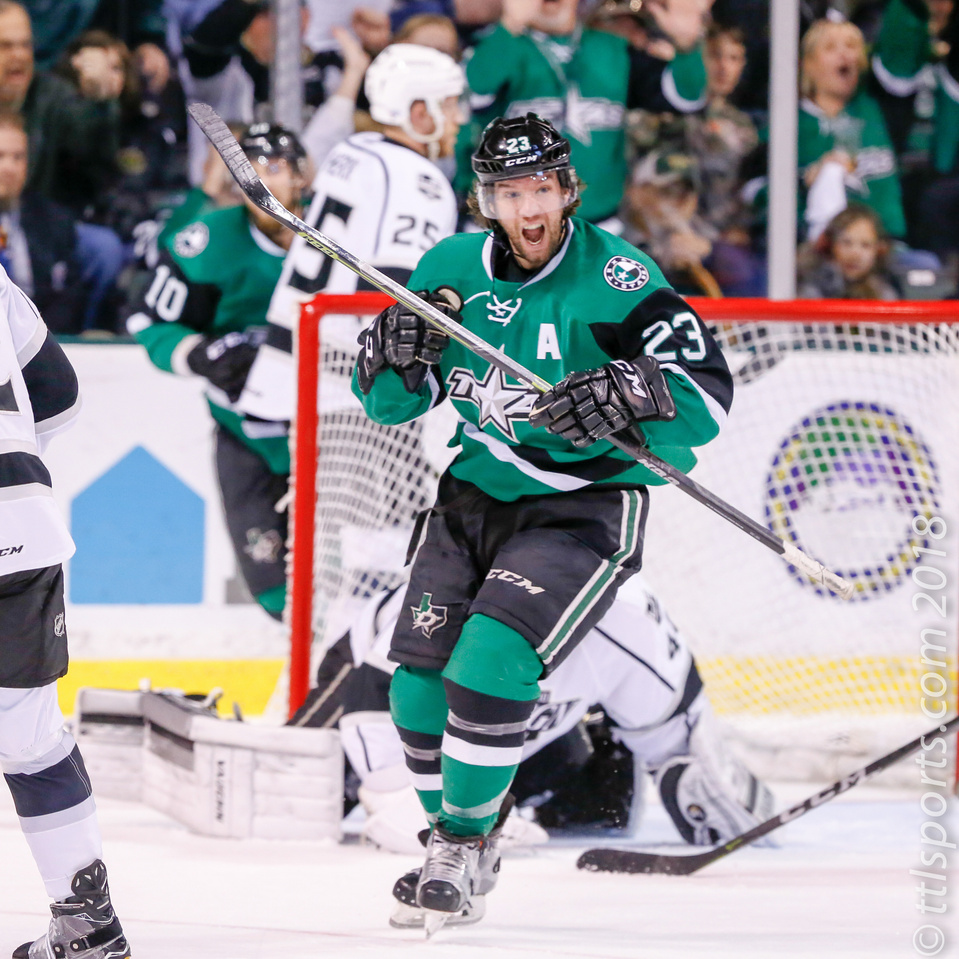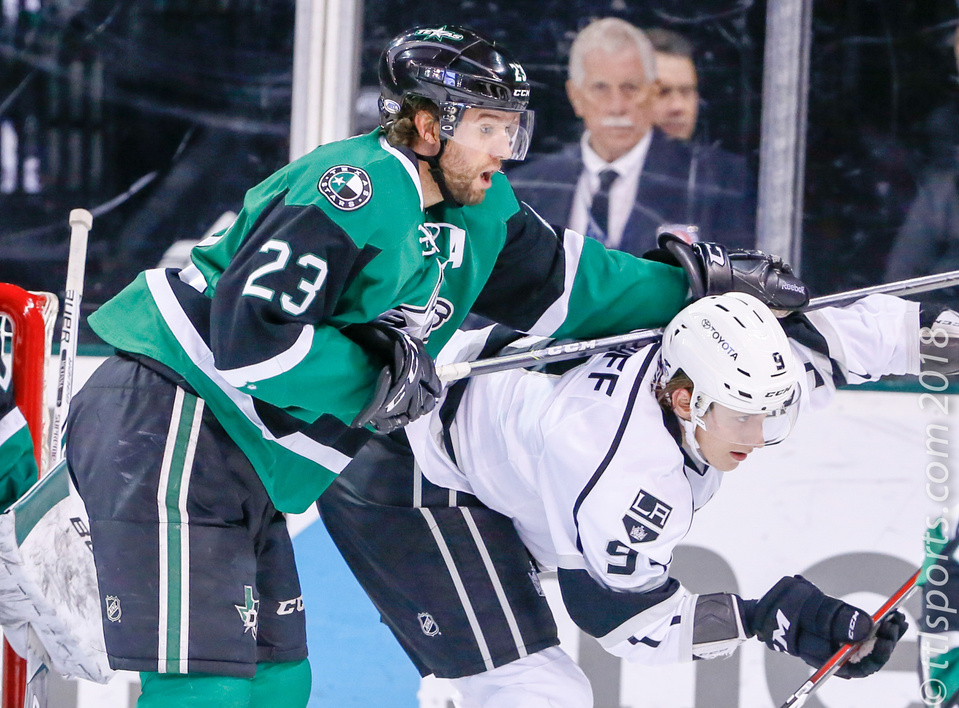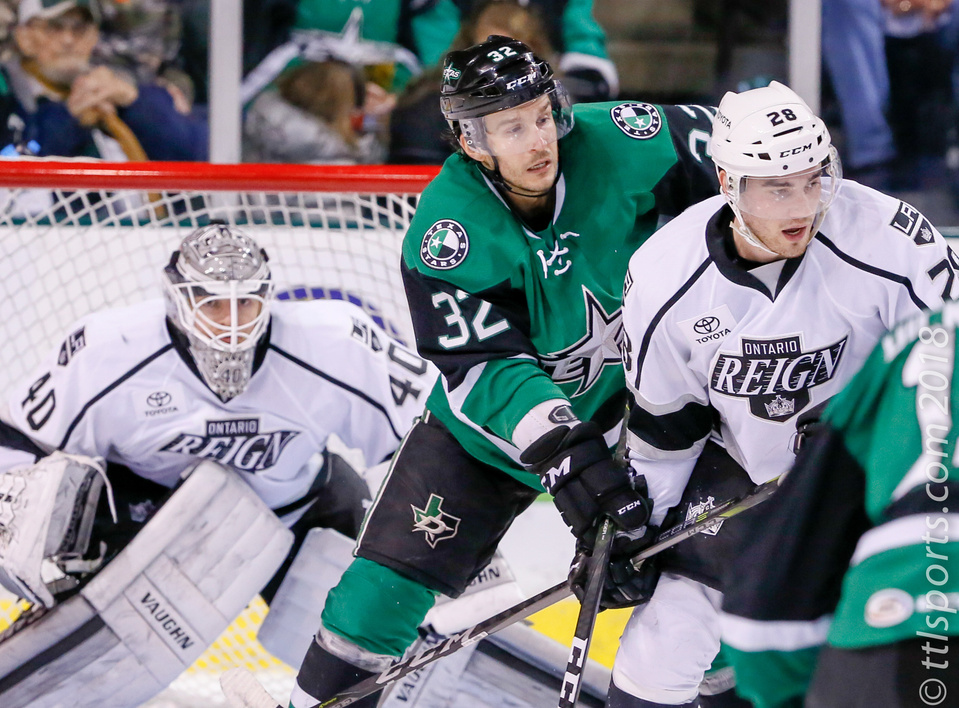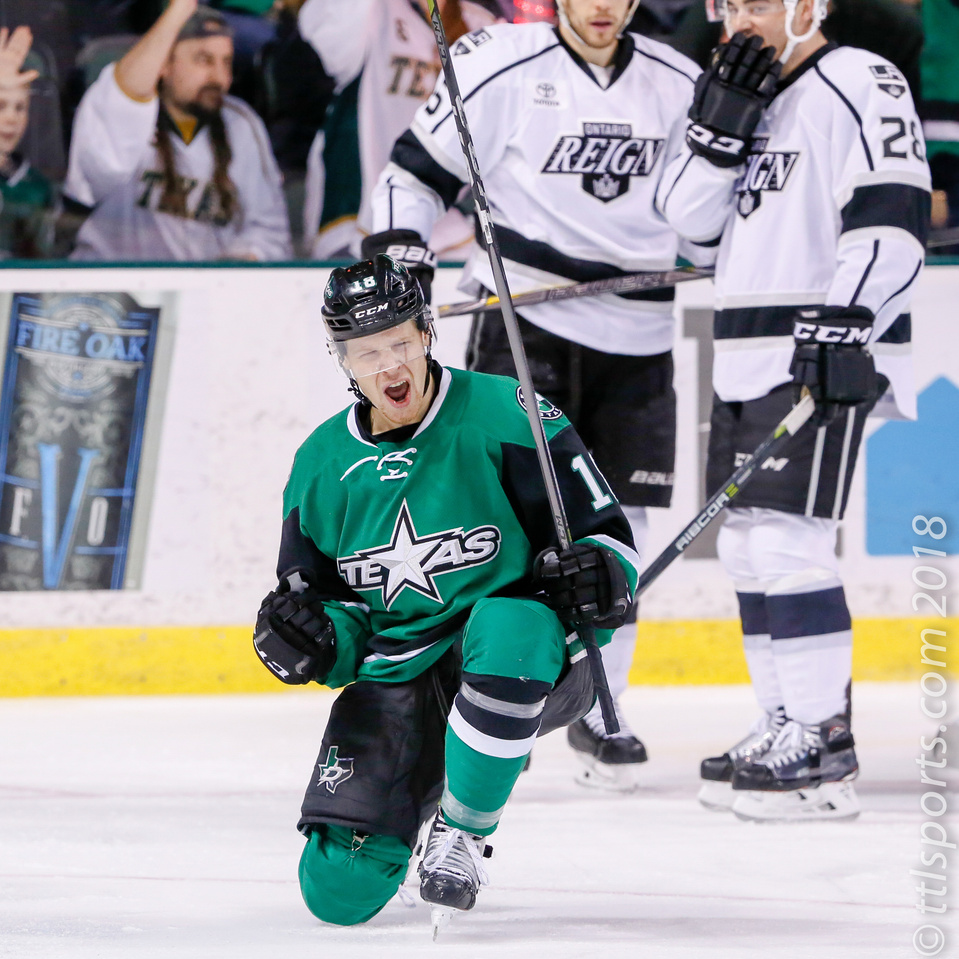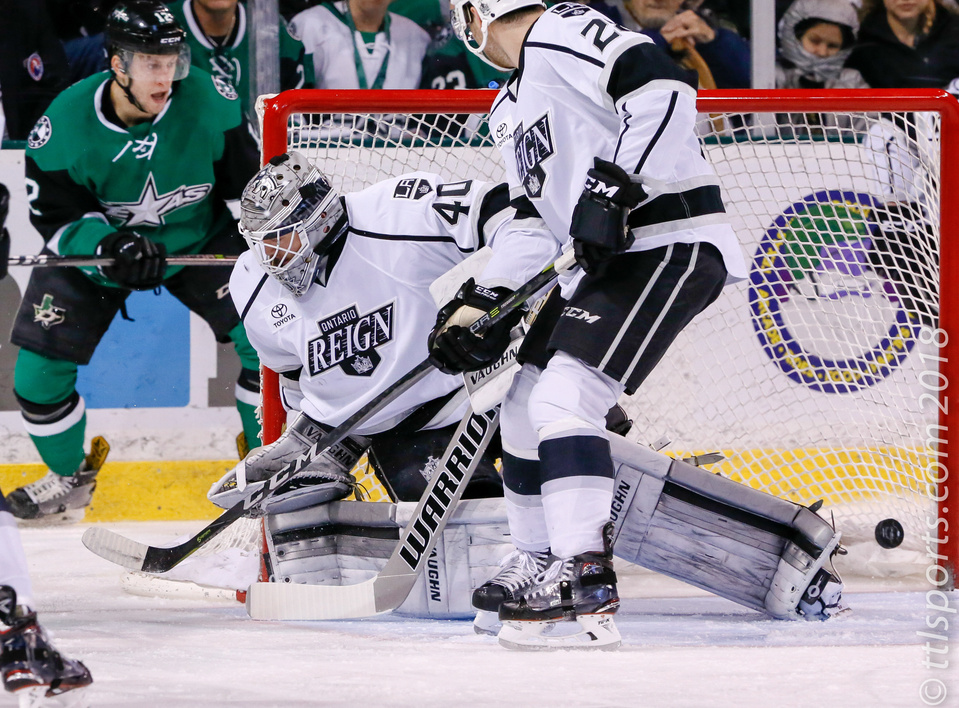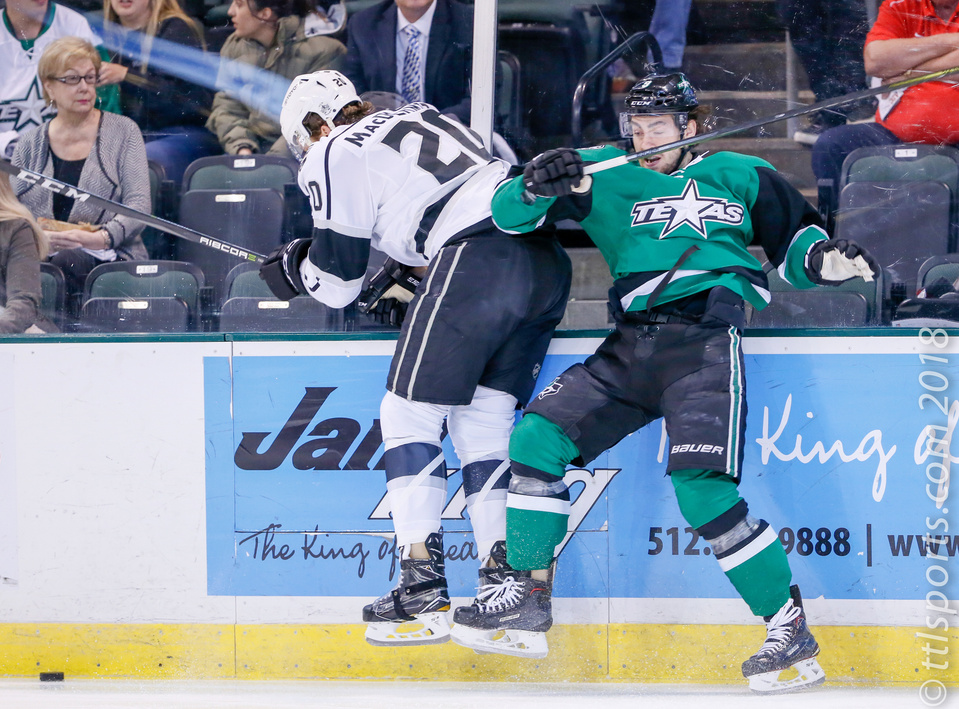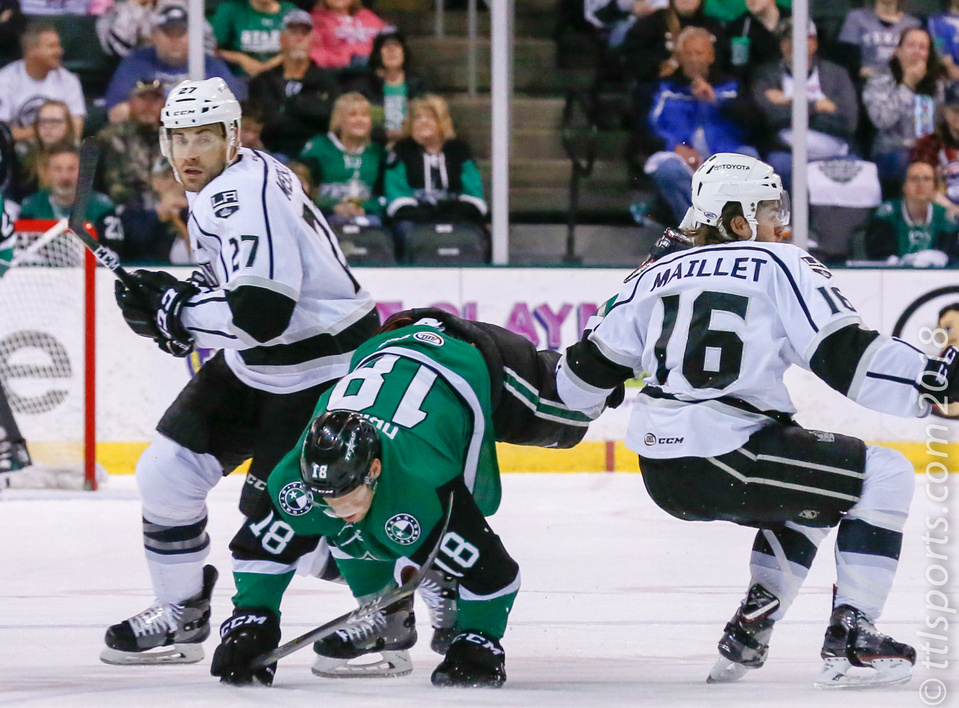 Play started slowly for both the Texas Stars and the Ontario Reign in game one of their Pacific Division semifinal playoff series. Texas made only seven shots-on-goal, one by Sheldon Dries found the back of the next at 3:17 into the period. Effective fore-checking by Texas made it difficult for Ontario to bring out the puck and the Reign were held scoreless in the first frame.
Texas' fore-checking efforts dwindled in the second period allowing Ontario to mount a more effective attack. Justin Auger tied the game for Ontario at 10:58 in the second frame. And Jonny Brodzinski gave the Reign the lead three minutes. Ontario led 2-1 at the end of the second frame.
The Texas team that entered the ice for the third period played like the team that skated onto the ice for the first period. Strong fore-checking by Texas contained Ontario's offensive efforts. Denis Gurianov tied the game for Texas at 8:34, and Travis Morin put the Stars into the lead at 13:22. Ontario's Matt Moulson evened the score moments after the Reign pulled their goalie, forcing overtime.
Overtime in the playoffs is still sudden death, but it is played in full 20-minute periods and continues with a 15-minute break until a team scores. There is no shoot-out.
The Stars needed less than two minutes of play when Brian Flynn out maneuvered Reign goalie Cal Petersen and scored to win the game.
Our third period was our best period," said Stars Head Coach Derek Laxdal. "I switched our lines around, trying to create more energy and I think our guys response was real positive."
The more physical Ontario team played a very clean game and afforded Texas zero power play opportunities. Ontario failed to convert on their three man-advantage opportunities.
Texas goal tender Mike McKenna earned the victory, making 38 saves on 41 shots-on-goal. Ontario goalkeeper Cal Petersen was assigned the loss, allowing four goals on 30 shots.
Texas and Ontario play again on Friday night in game two of the series. Foreshadowing the game, Laxdal said "I liked parts of out game. I think we'll be better as we move along. We'll be better tomorrow night."