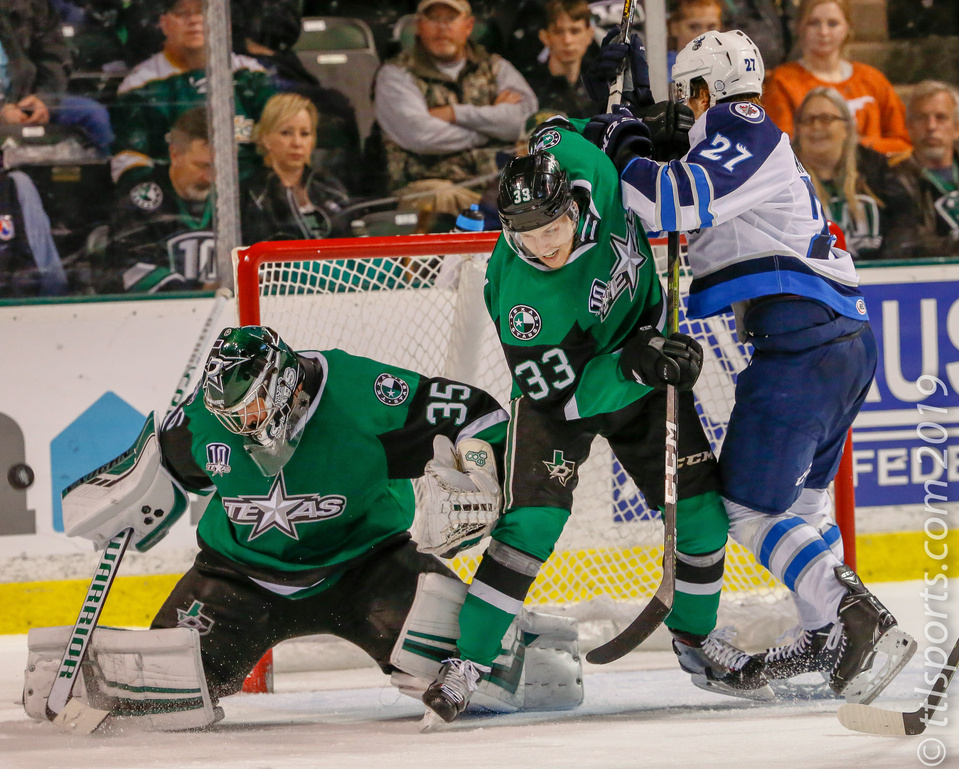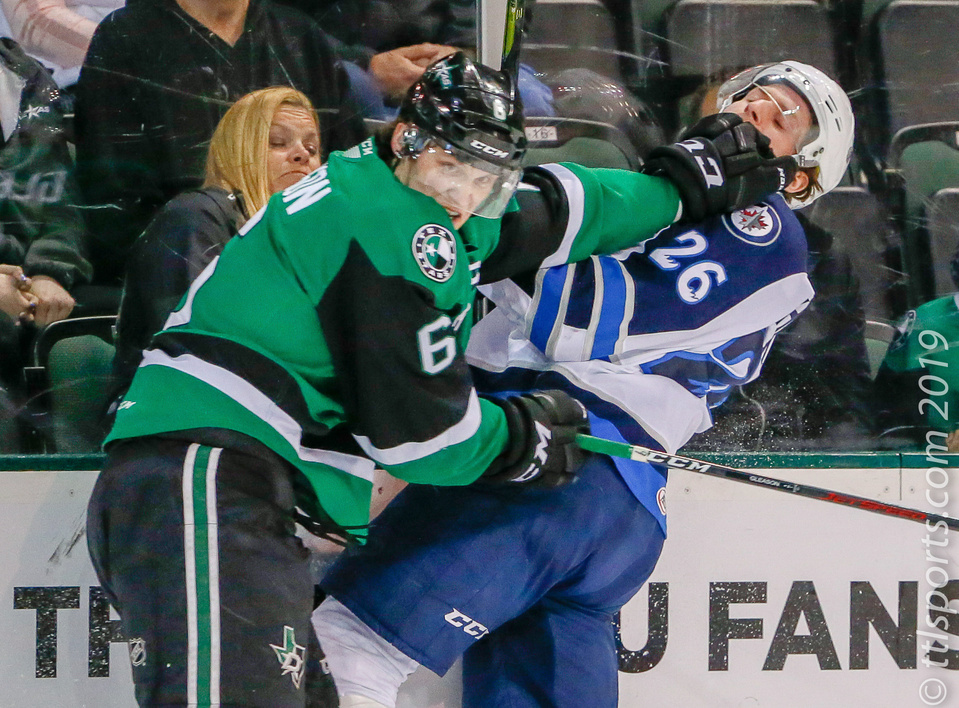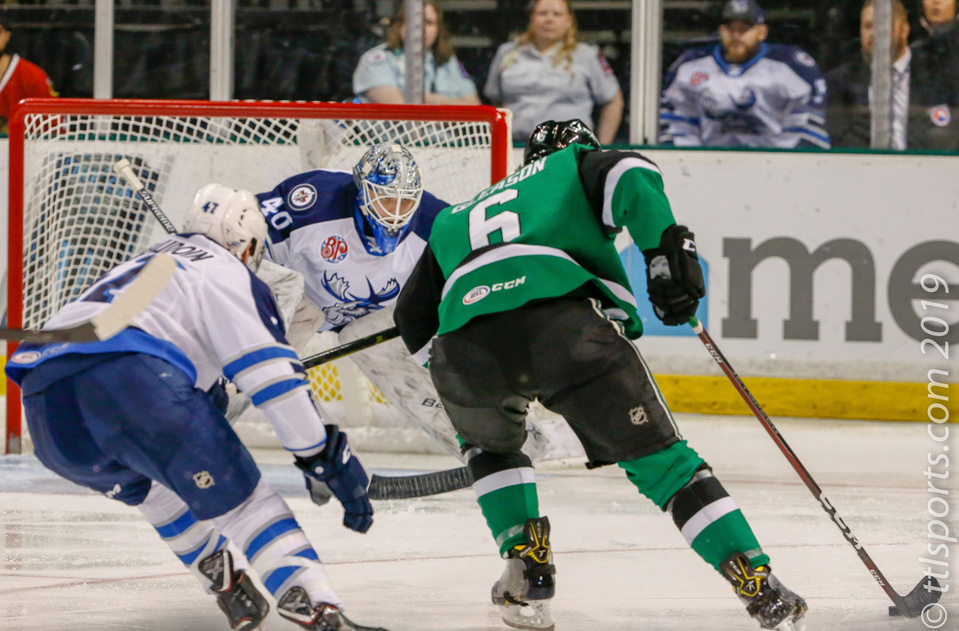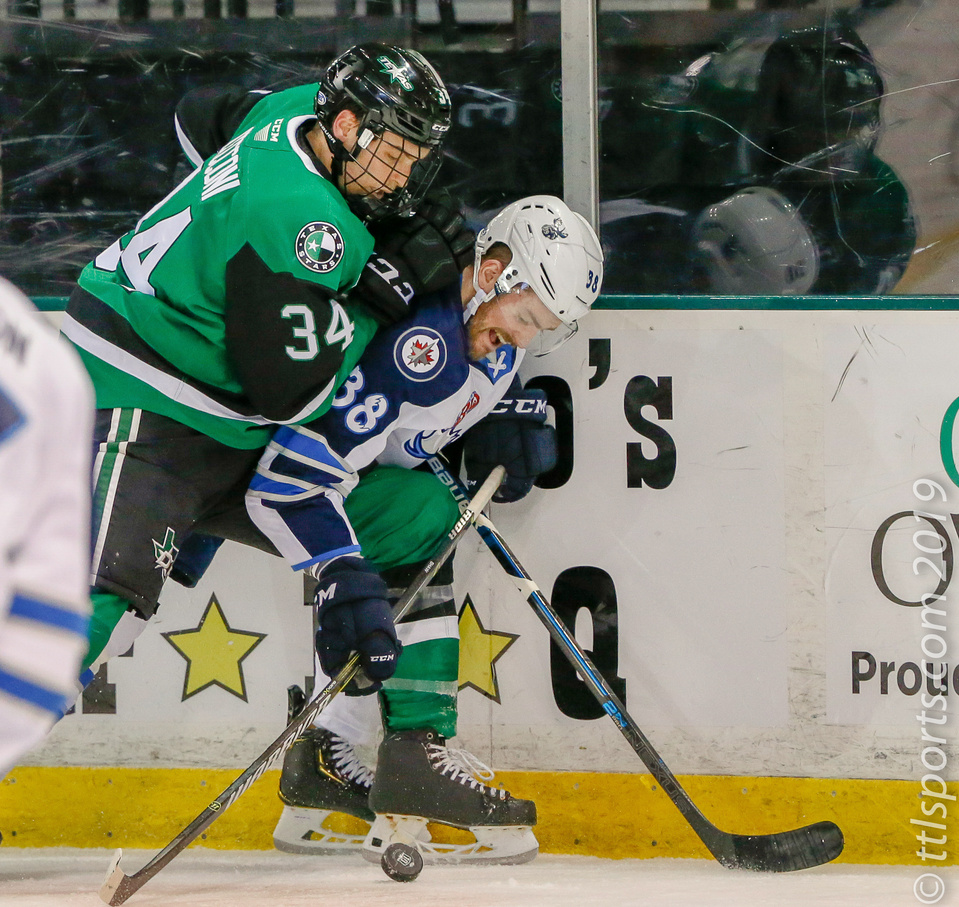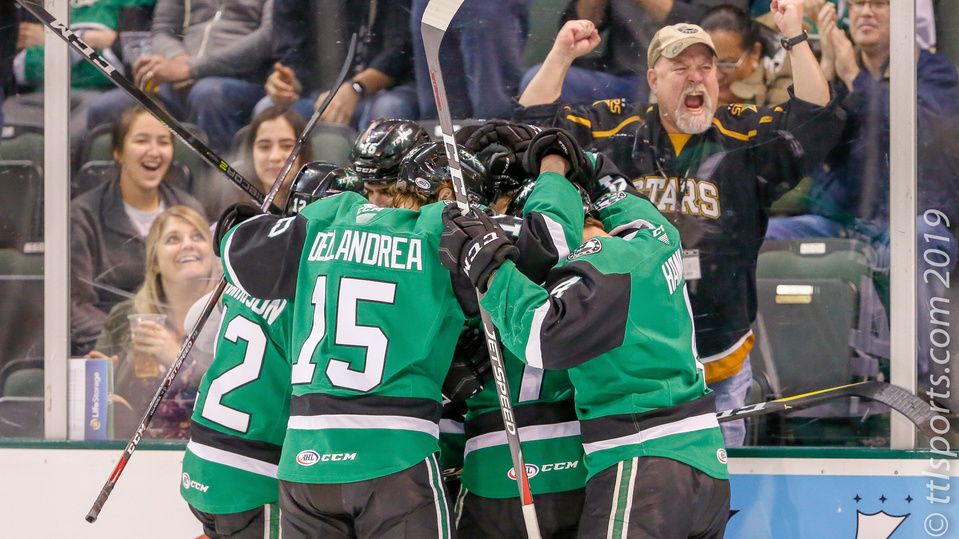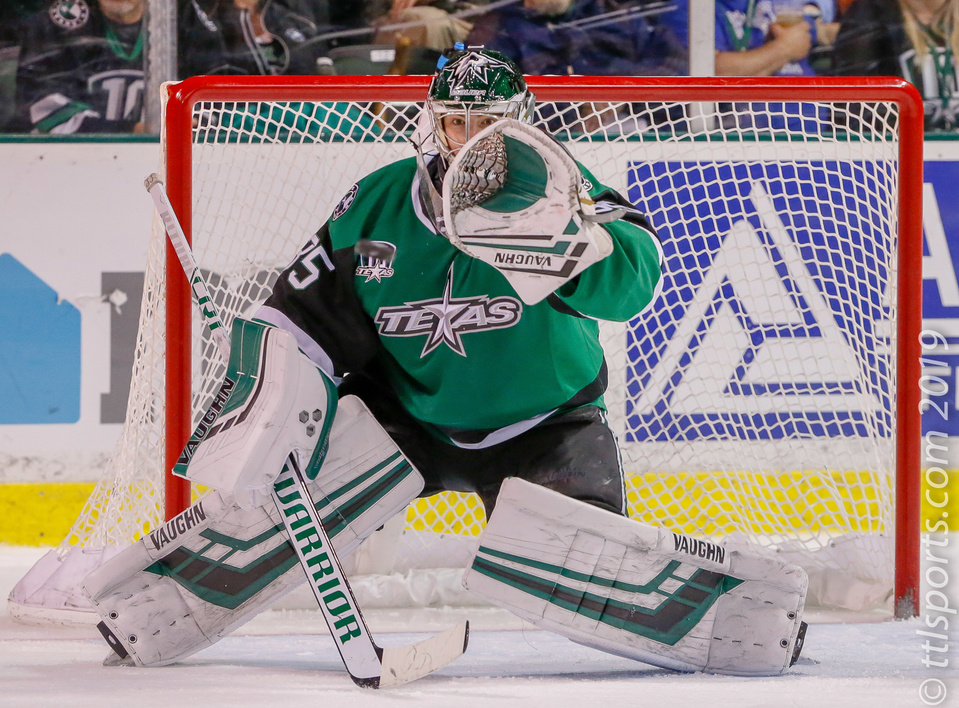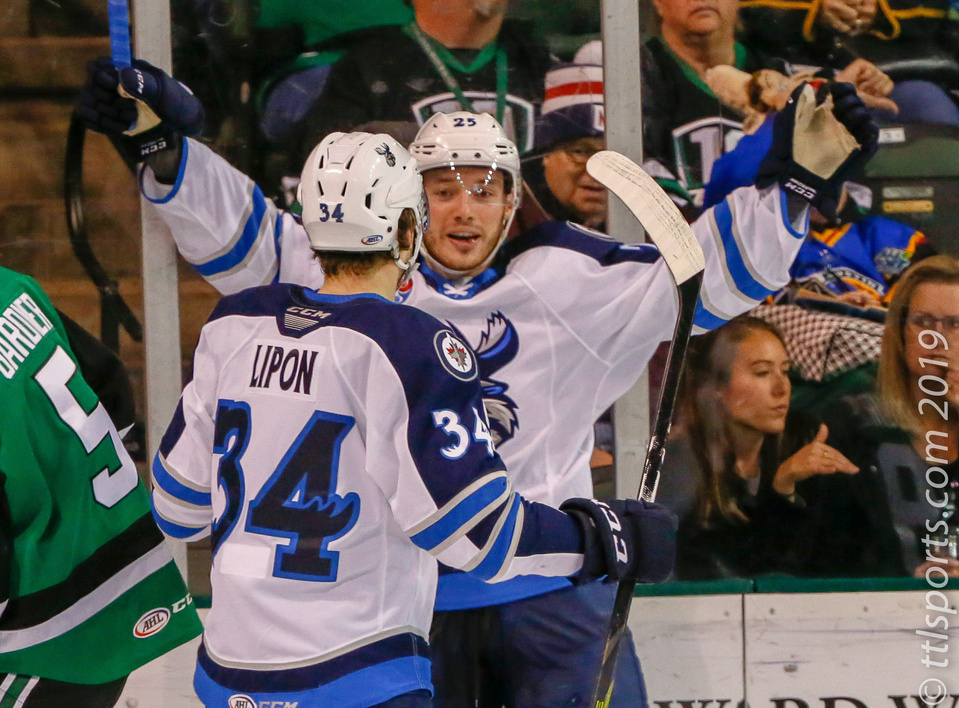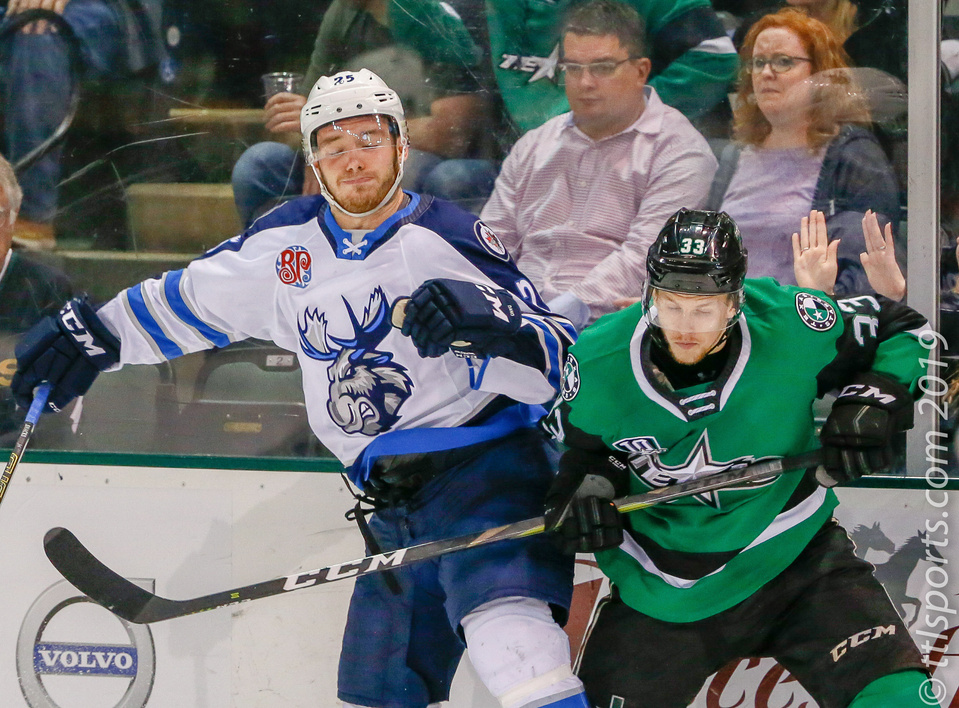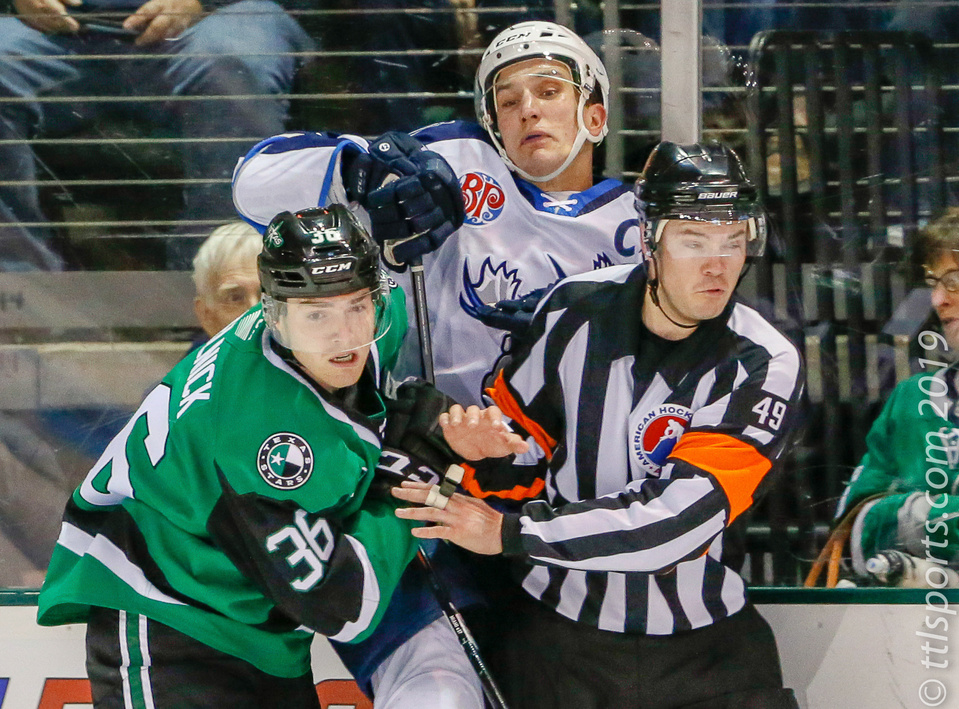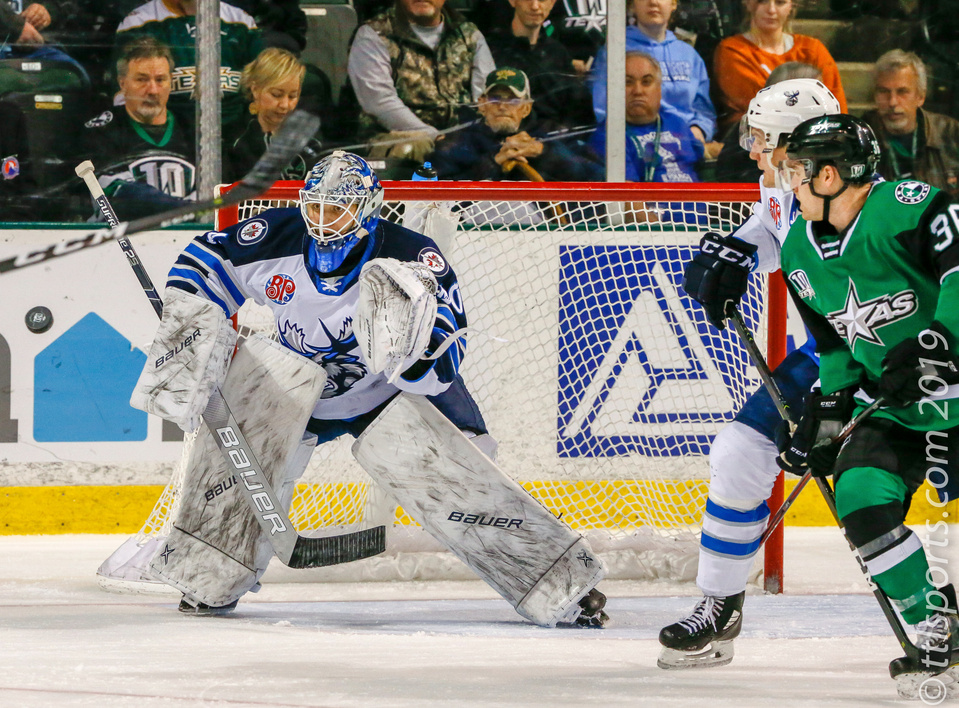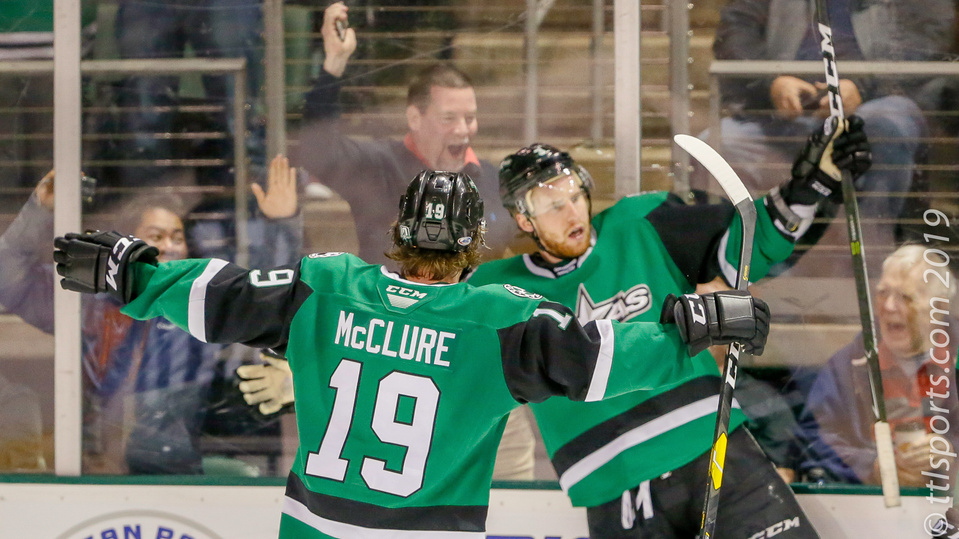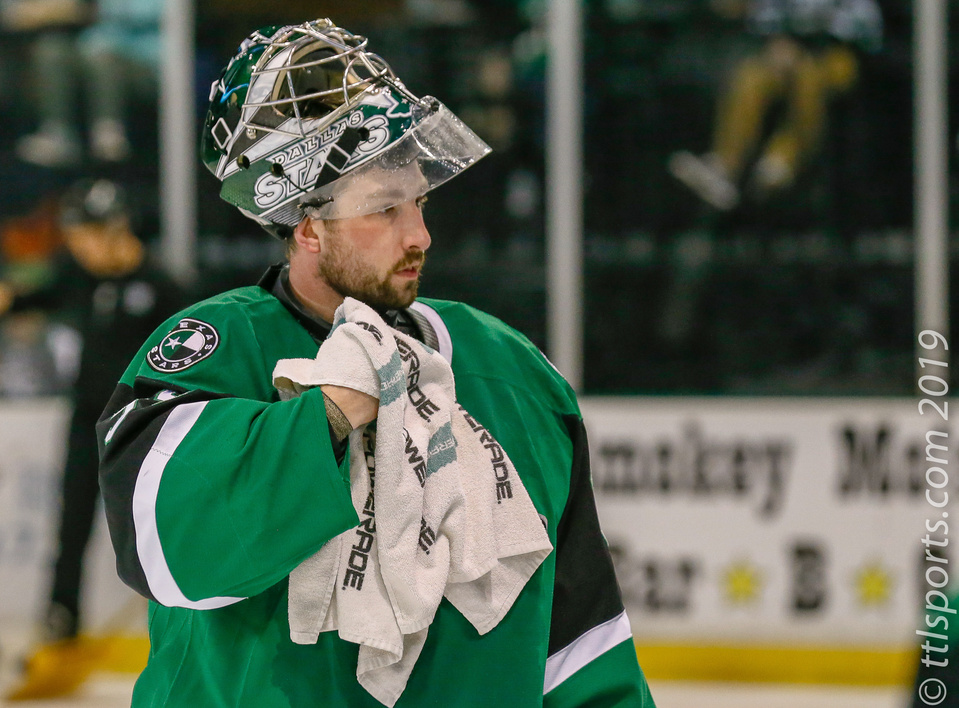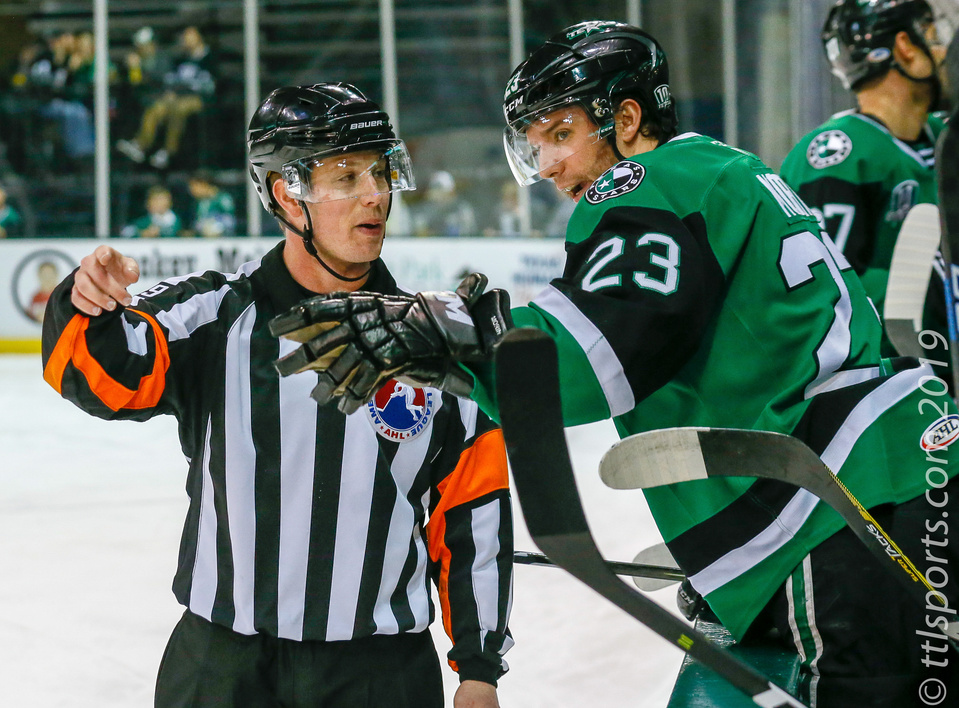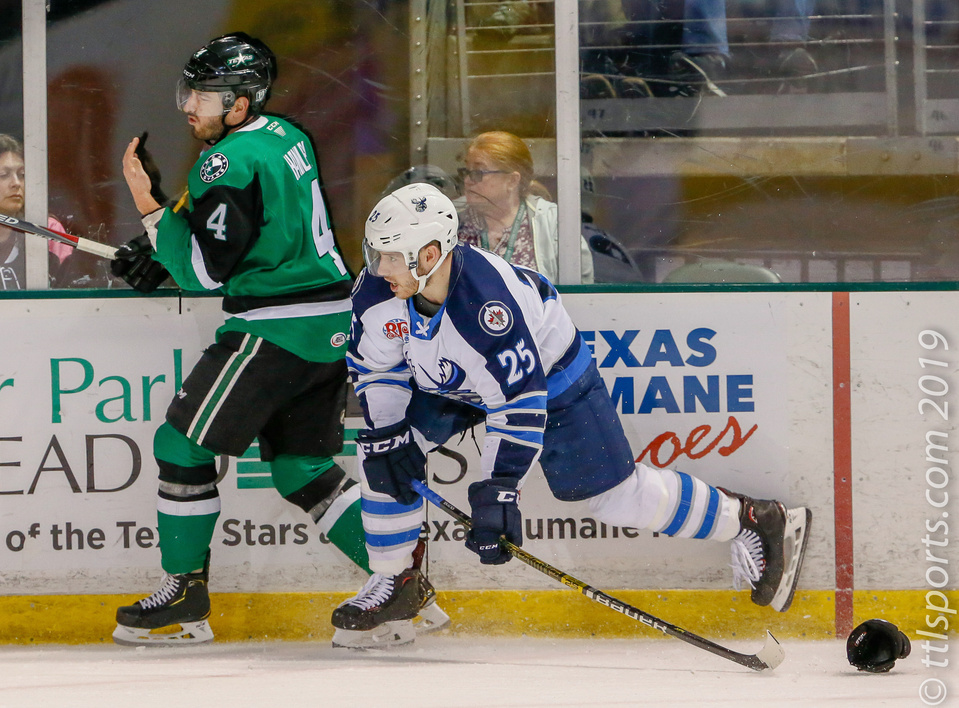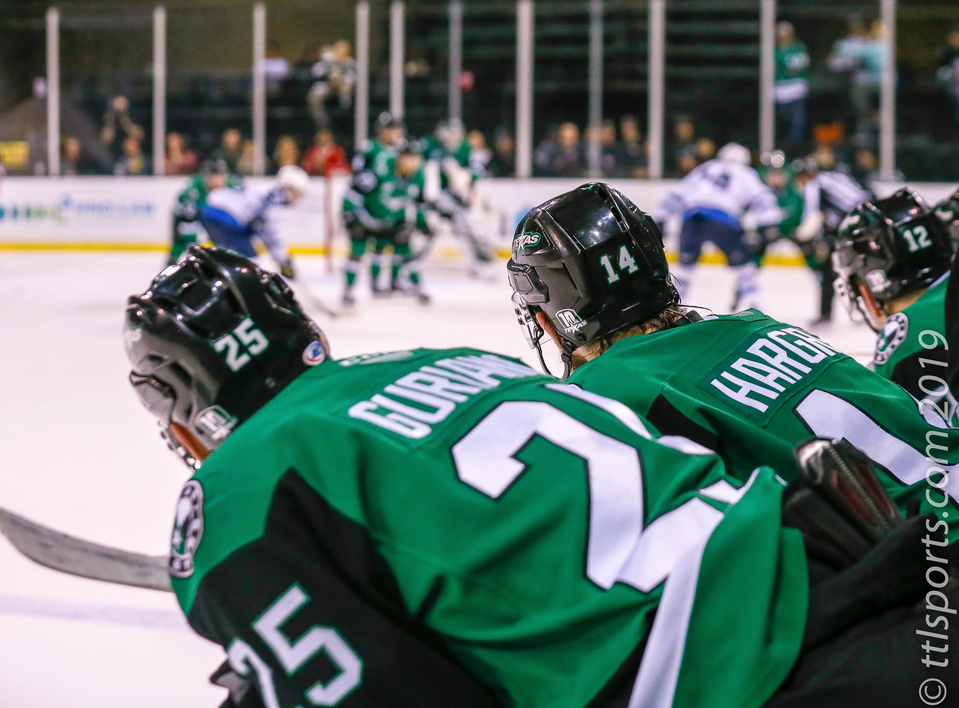 The Texas Stars pulled off an exciting come-from-behind third period win against the Manitoba Moose. It was an important win for the Stars as they fight with the Moose and two other teams for the final playoff spot in the AHL
"I think the whole group gave us good minutes tonight. It was a tough game. Lot of pressure, especially on these first year guys, in a playoff battle," said Texas Stars head coach Derek Laxdal. "A lot of poise on the bench, especially in the last five minutes. They didn't panic."
Joel Hanley of the Stars started the scoring in the game. The first period goal was the defenseman's seventh in 52 games.
Manitoba controlled the middle portion of the game. Winger Marko Dano tied the game in the second period for Manitoba. Seth Griffin gave the Moose the lead for the only time in the game early in the third period.
Michael Mersch made the game-tying goal for Texas. Mersch had another impressive night as the tenacious winger battled against the Moose.
And the Stars' Dillon Heatherington scored the game-winning goal against the Moose. It was the defenseman's career-first game-winner.
Texas goalie Landon Bow got a workout during the game, making 25 saves on 27 shots-on-goal and improved his record to 24-15-5.
"The young goalie made some great saves tonight" commented Laxdal of Manitoba's net-minder Mikahil Berdin. Berdin (8-6-2) made 29 save on 32 shots-on-goal.