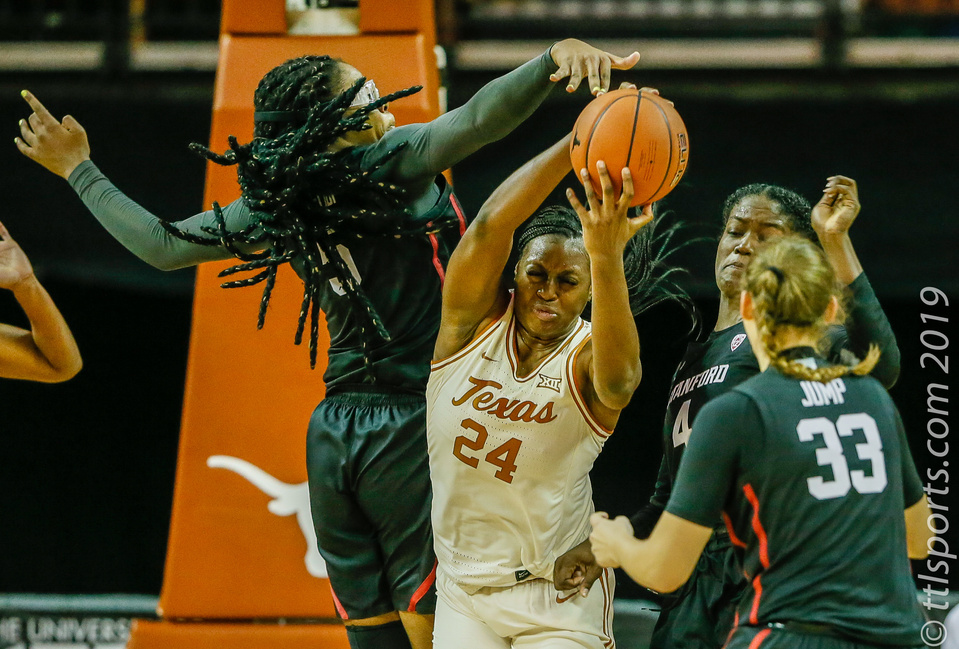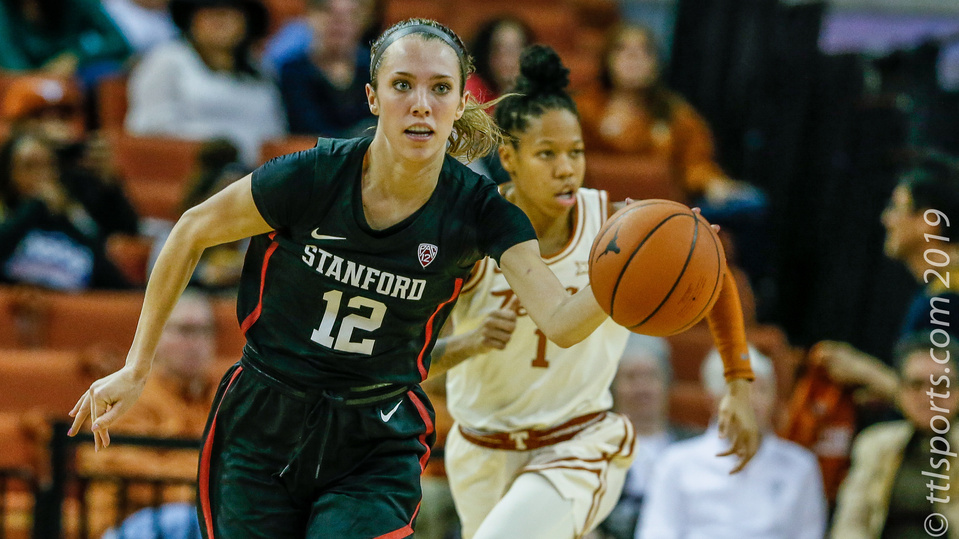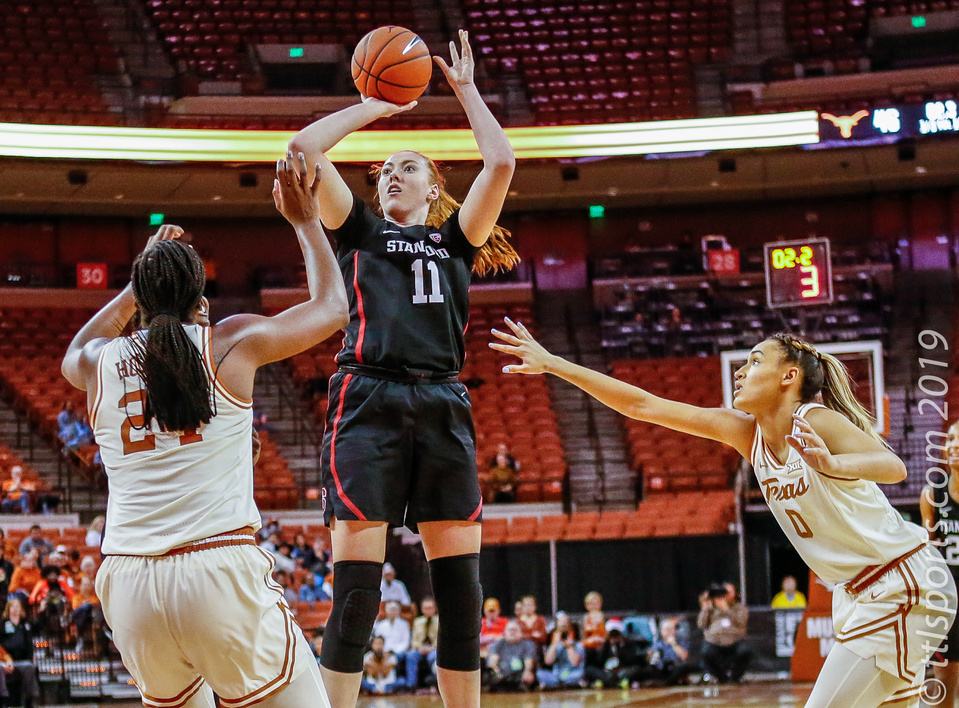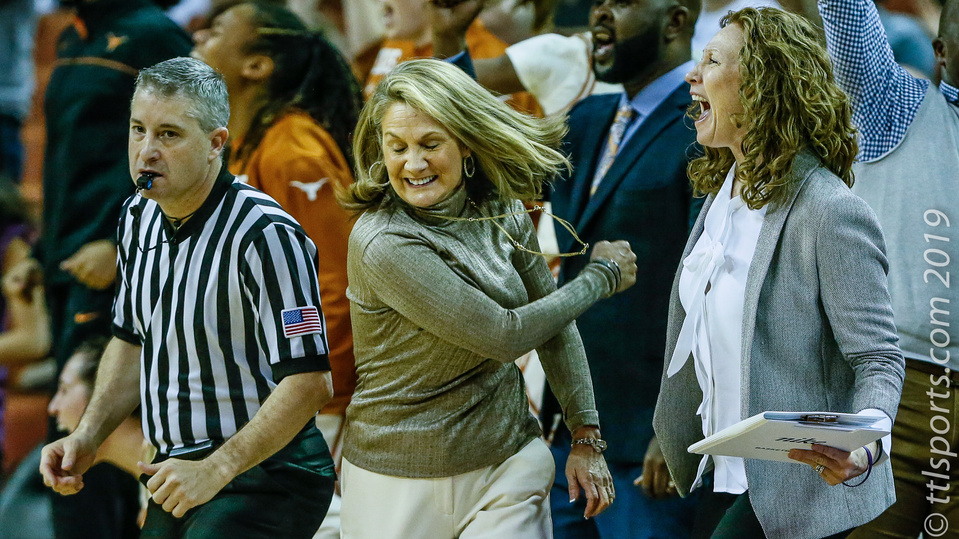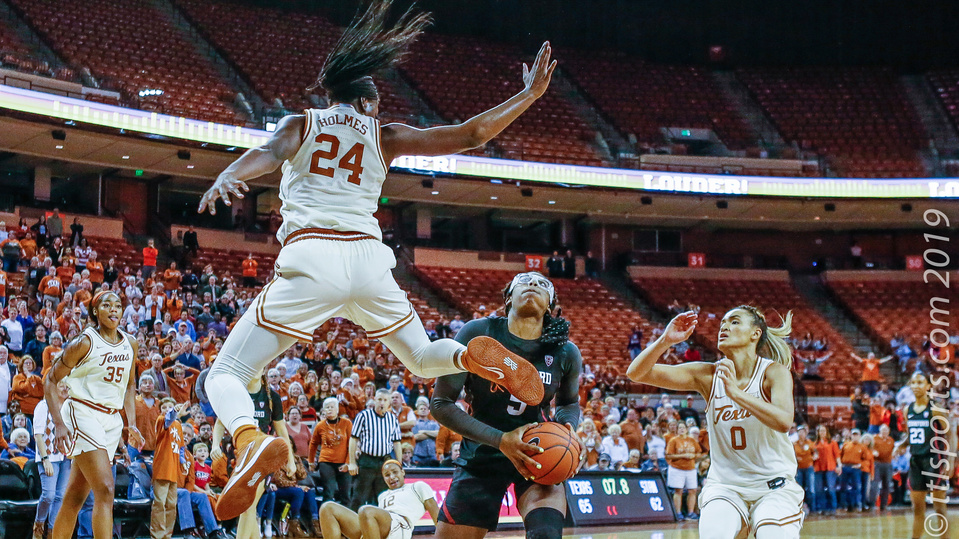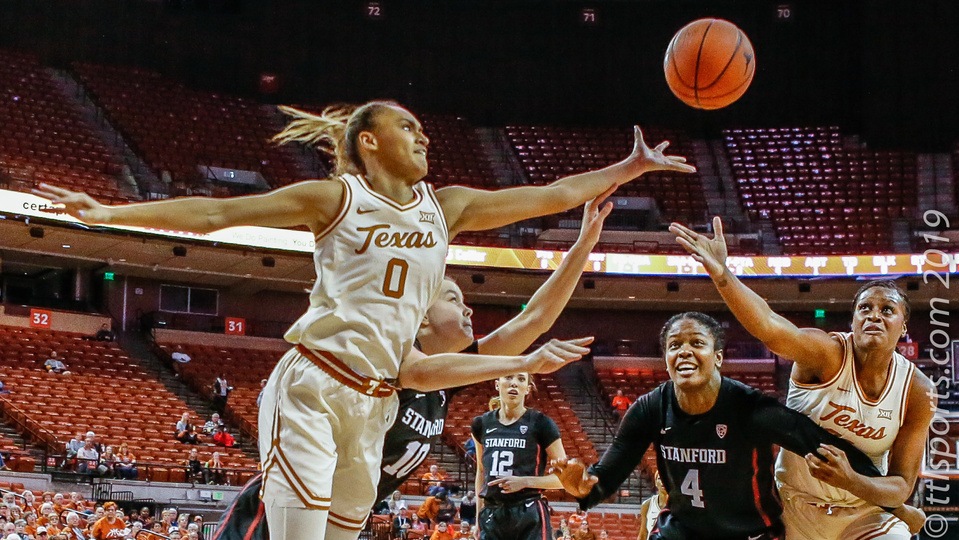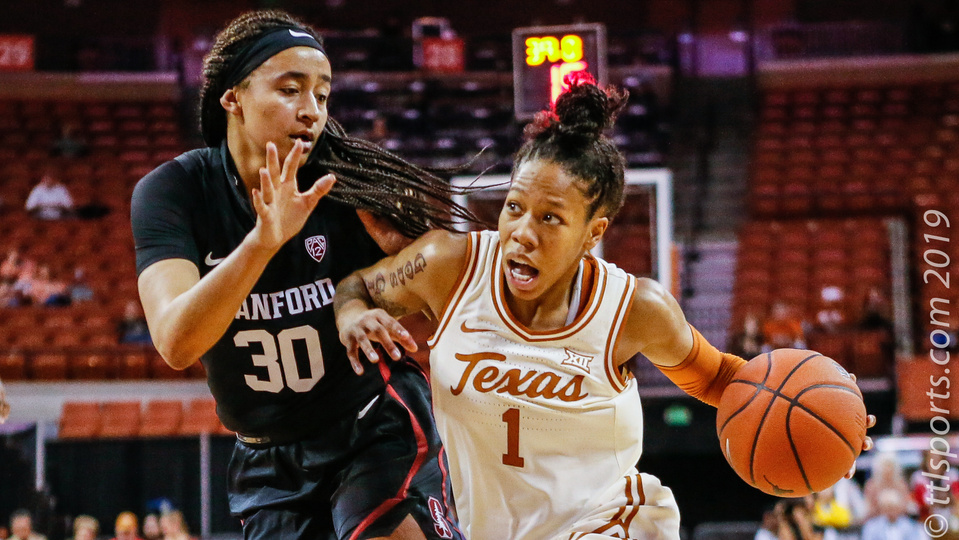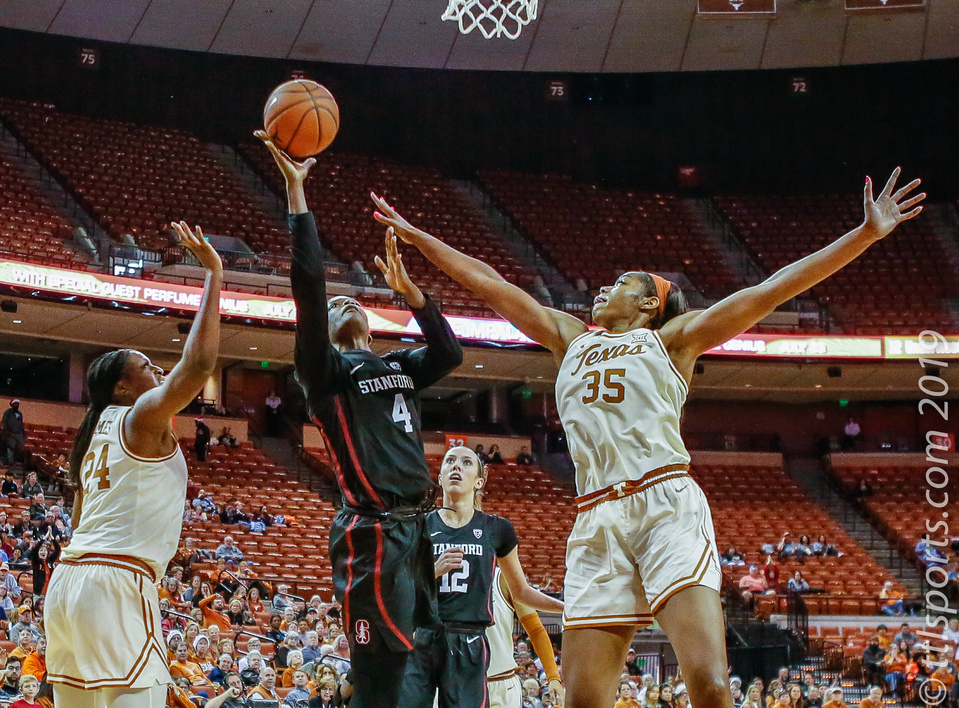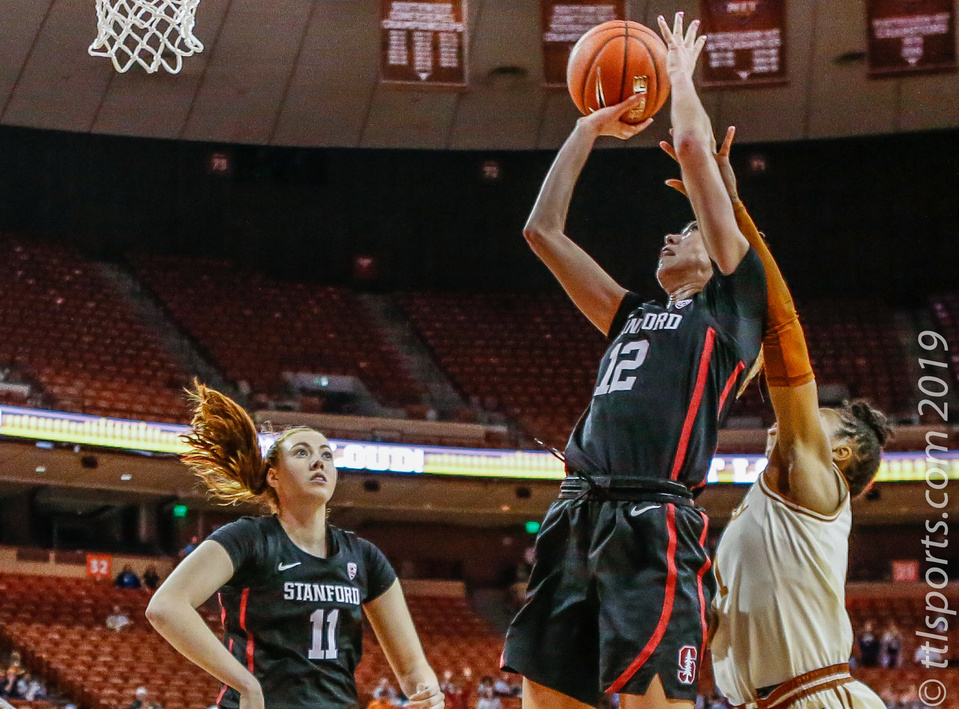 The University of Texas women's basketball team made a national statement by defeating the #1 ranked Stanford University Cardinal by a score of 69 to 64. The last time the Longhorns topped a #1 team was on Nov. 25, 2004 against the University of Tennessee.
Texas is 6-26 all-time against teams ranked #1 by the Associated Press poll. Texas improves to 7-4 on the season, while Stanford drops to 10-1. Texas has now beaten two previously undefeated teams, Tennessee and Stanford, this season.
The Longhorns led the Cardinal from the opening tip-off to the final minute of the third period. The final frame was nip and tuck with the lead changing 7 times and score tied 5 times.
Texas sealed the victory when Sug Sutton sank both free throws after being fouled on a fast break. Joyner Holmes gave the Horns a five point margin with a steal and a fast break layup.
Texas center Charli Collier led the team with 20 points and a career-high 19 rebounds. It marked Collier's eighth double-double of the season and ties her for second nationally in that category.
Longhorn forward Joyner Holmes scored 13 points and brought down eight rebounds. This was the 10th time in 11 games that Holmes scored in double figures. Holmes left the game midway through the fourth quarter after a very hard fall, but later returned.
Stanford guard Lexie Hull led the Cardinal with 17 points and 10 rebounds. It was only Hull's second double-double on the season and ninth double-figure performance.
Cardinal guard Kiana Williams added 15 points, her eight double-digit game in 11 outings this season.
"The thing that I'm most proud of is they're beginning to learn how to play 40 minutes," commented Texas head coach Karen Aston. 'They're learning to help each other and not depend on the coaches as much. I think that's where we've sort of turned the corner."
'I'm just really proud because this was a complete team effort," Aston added.