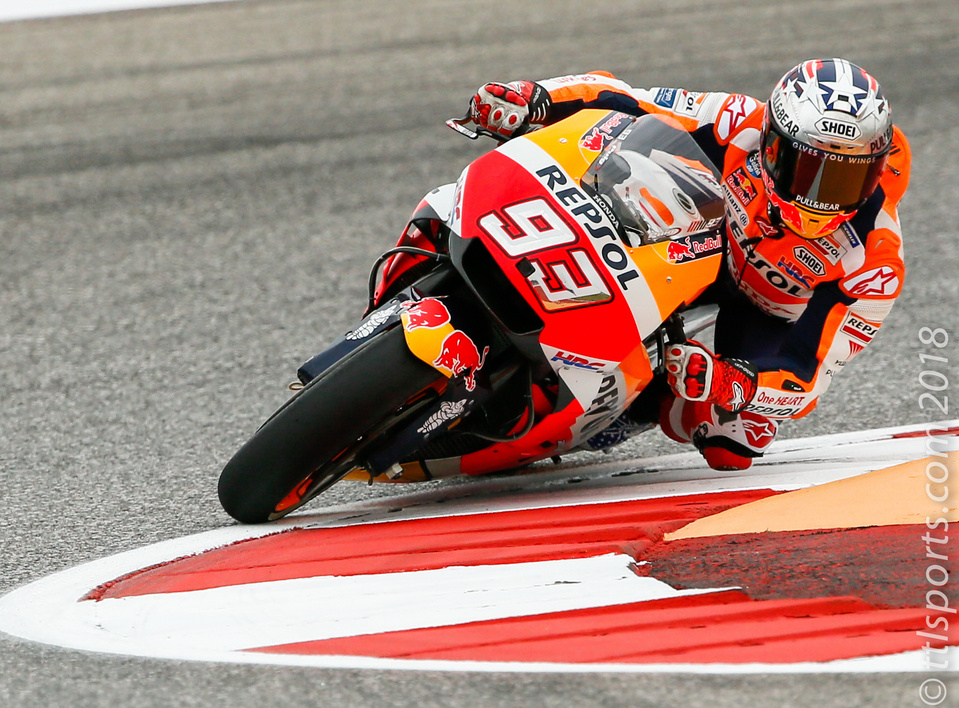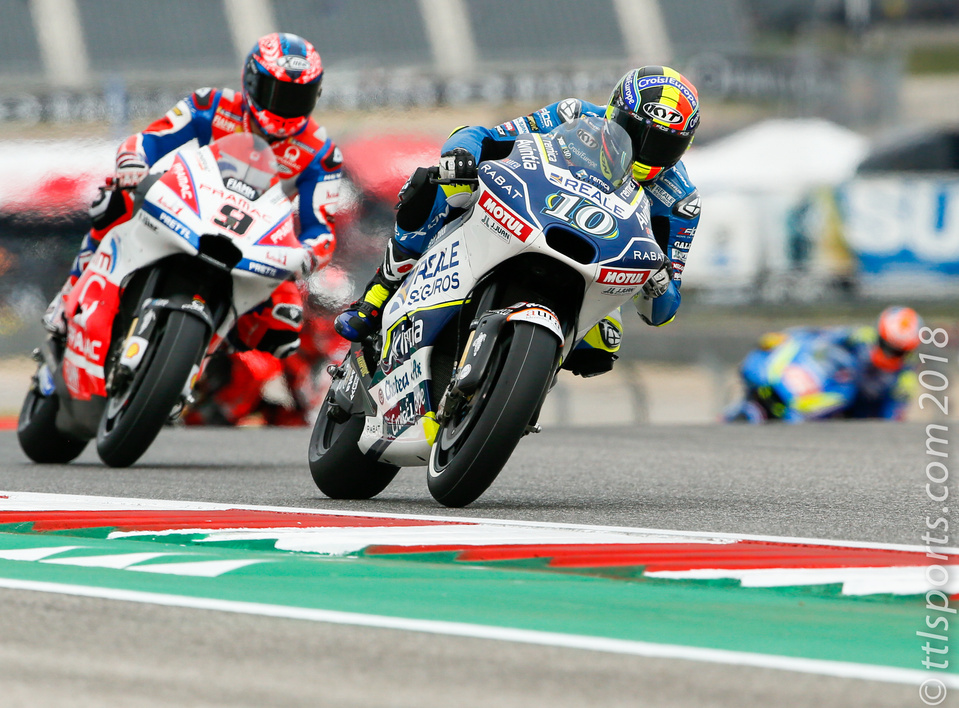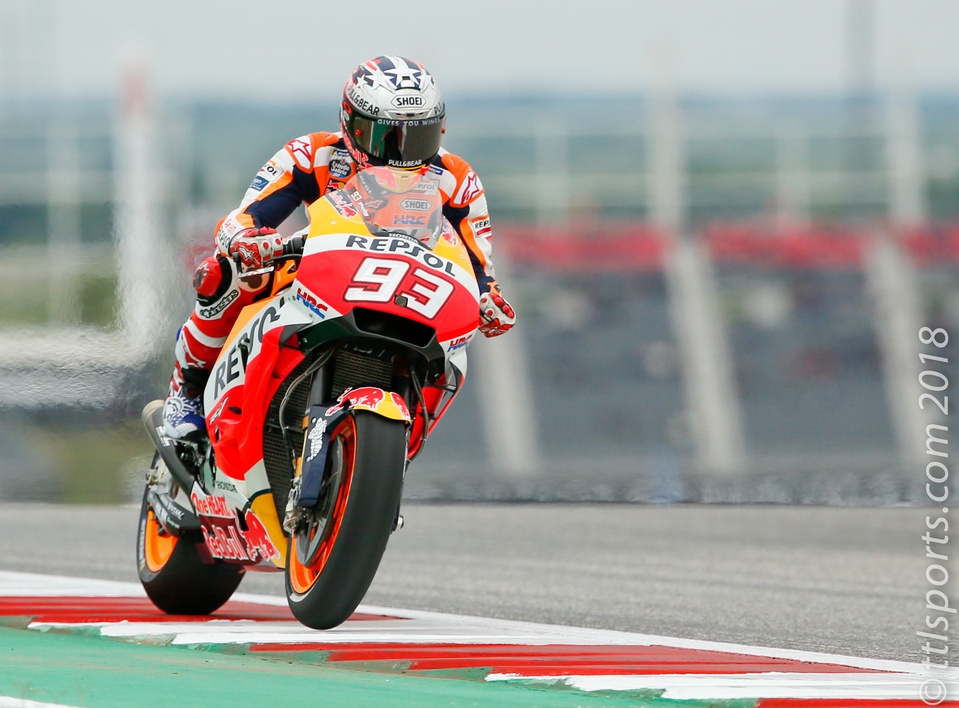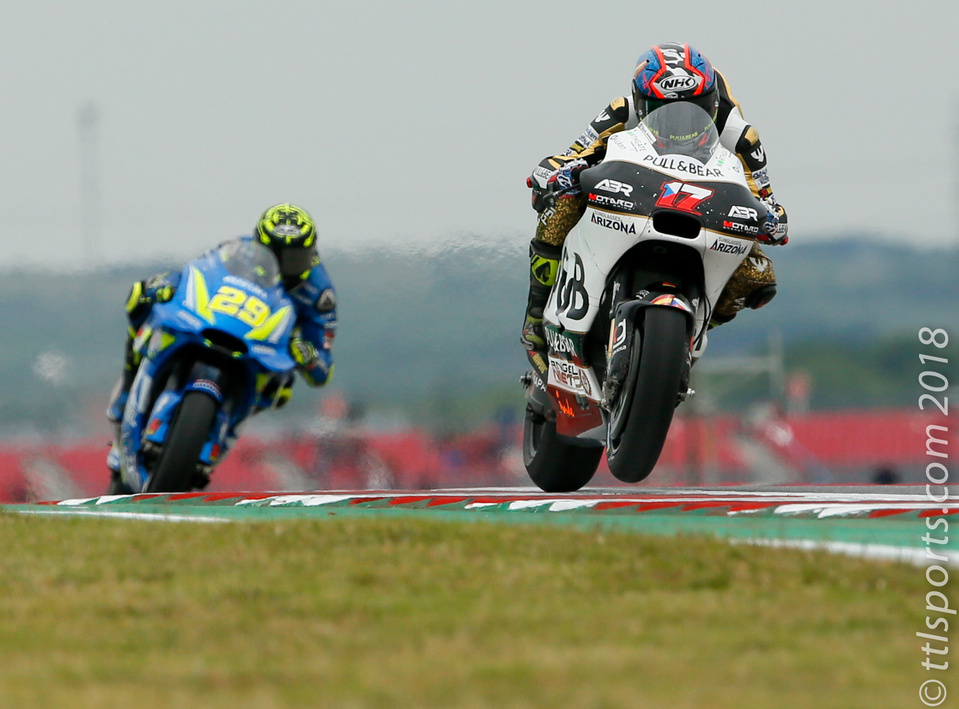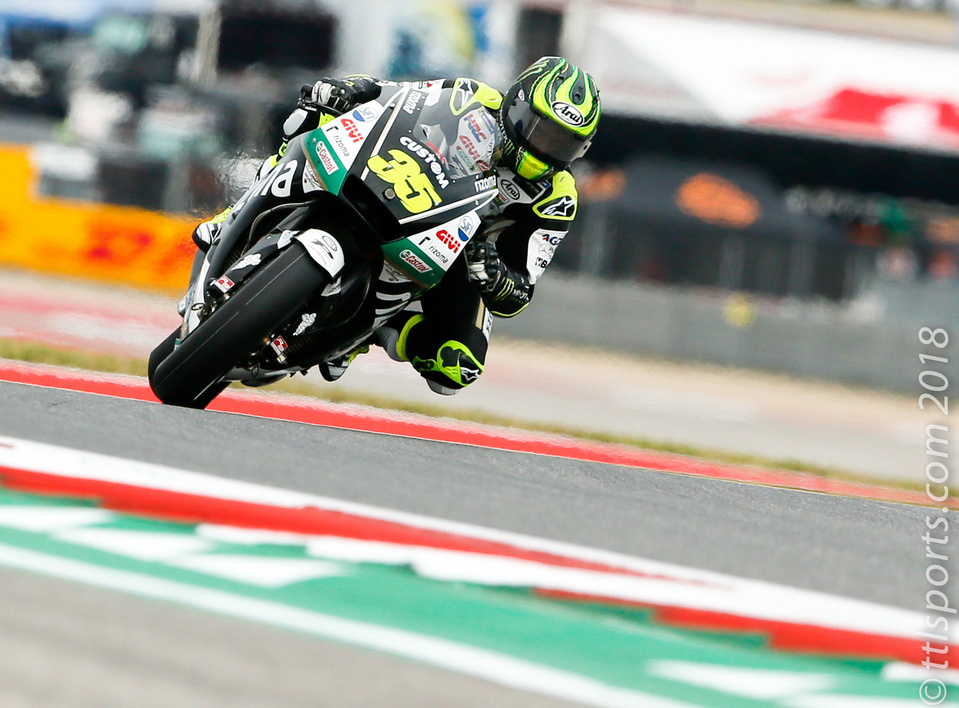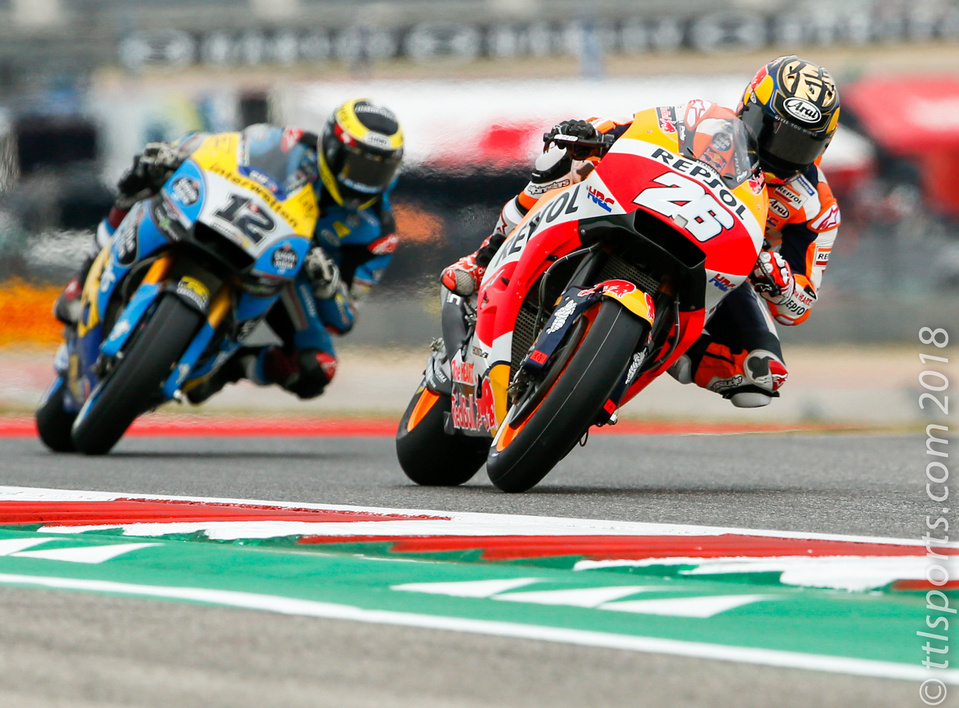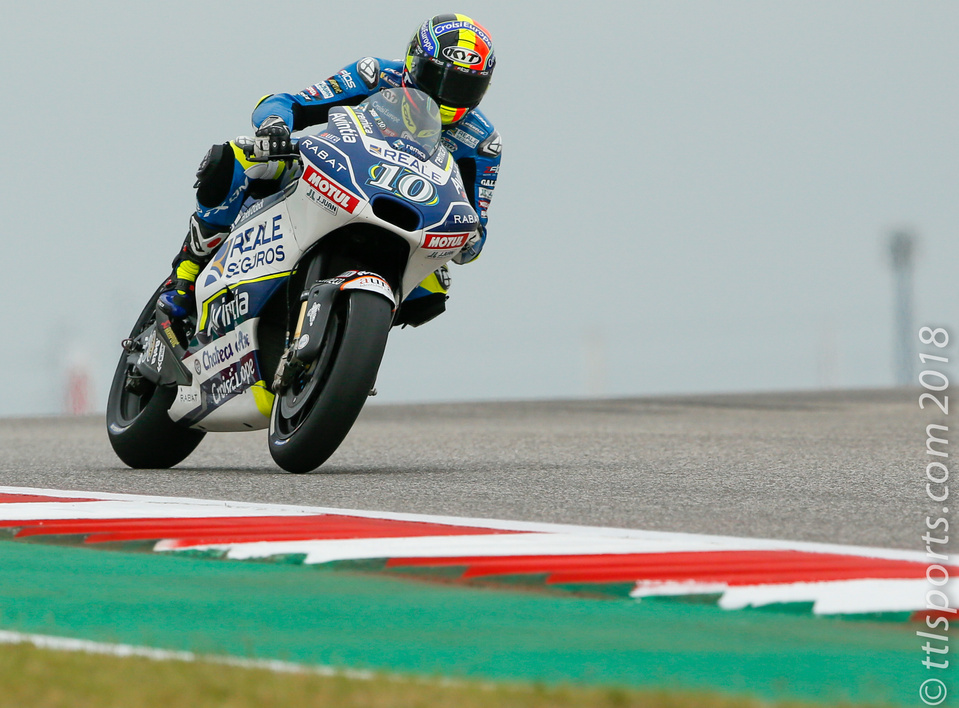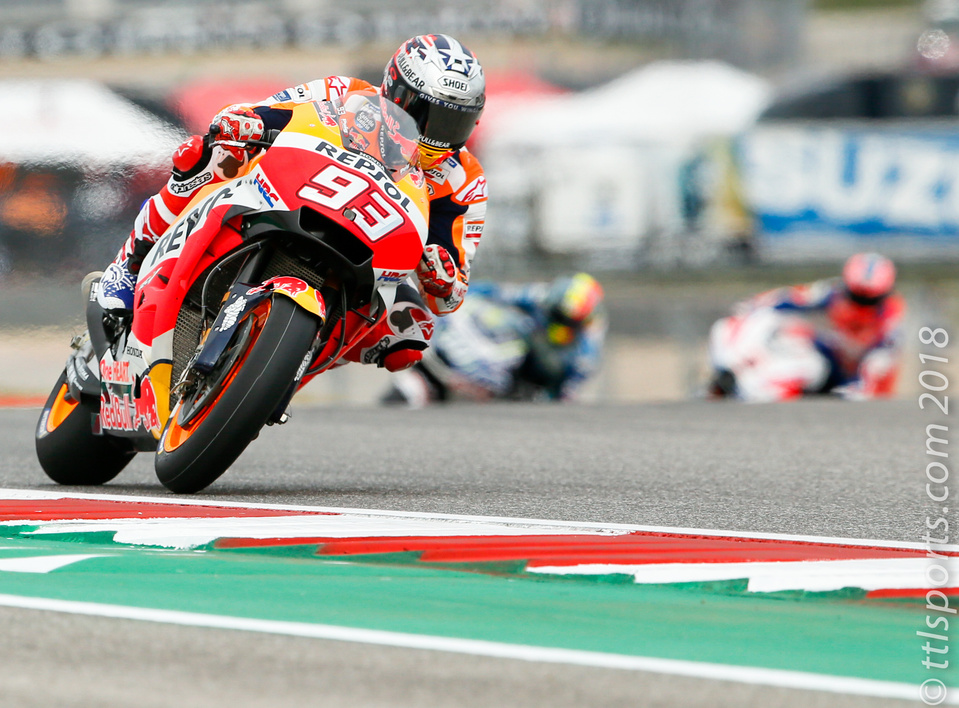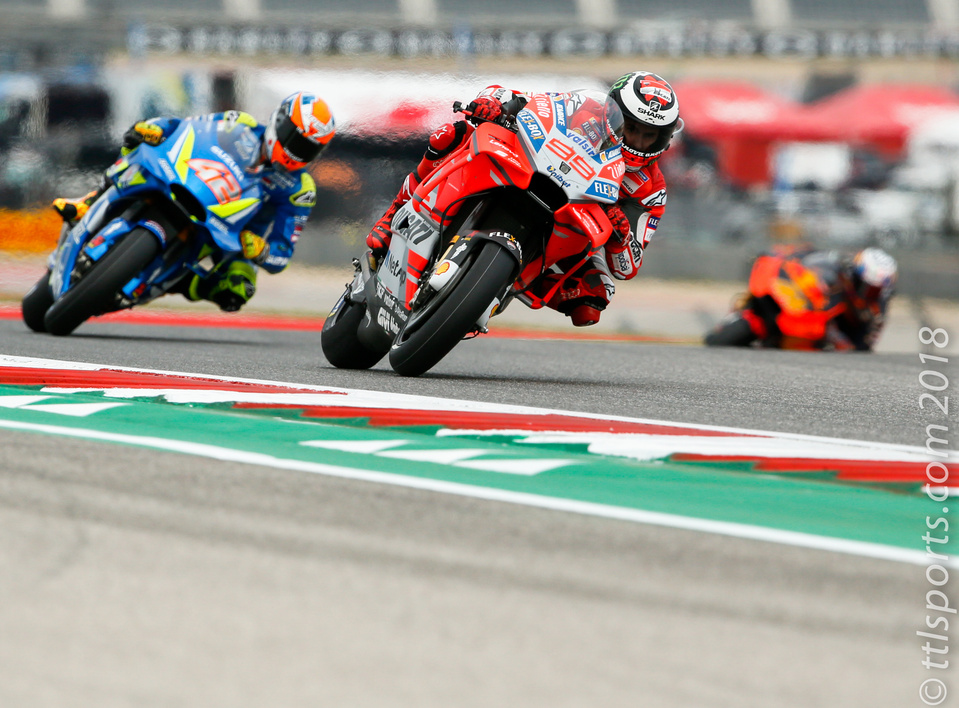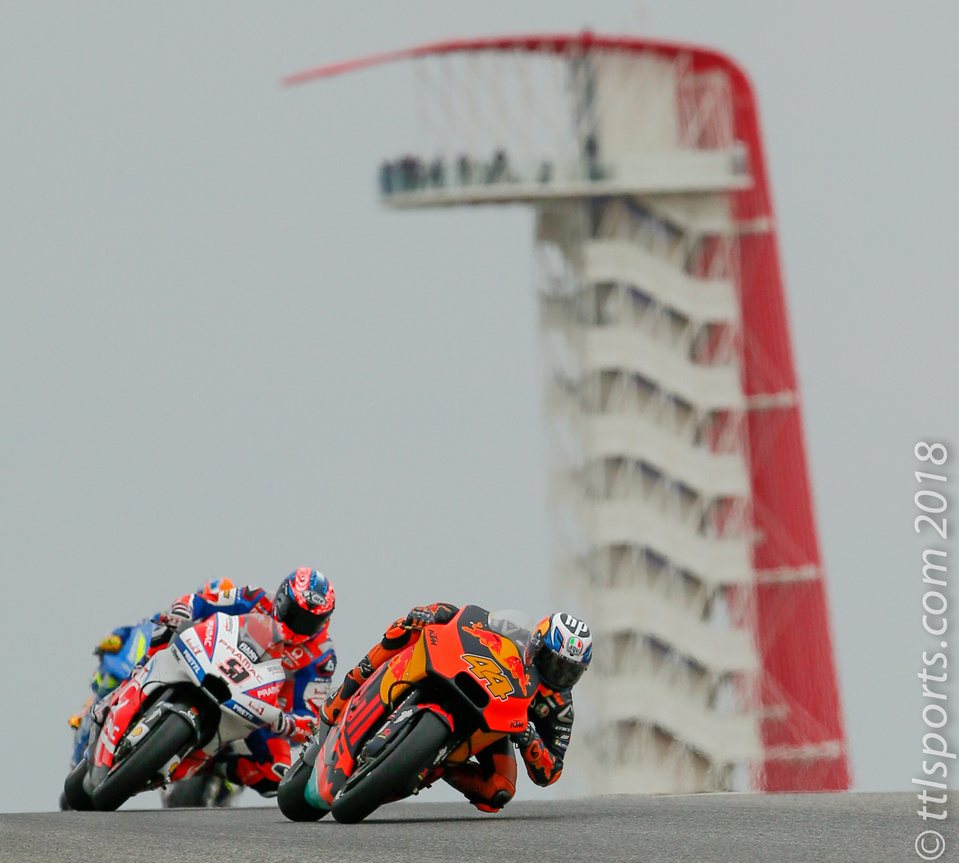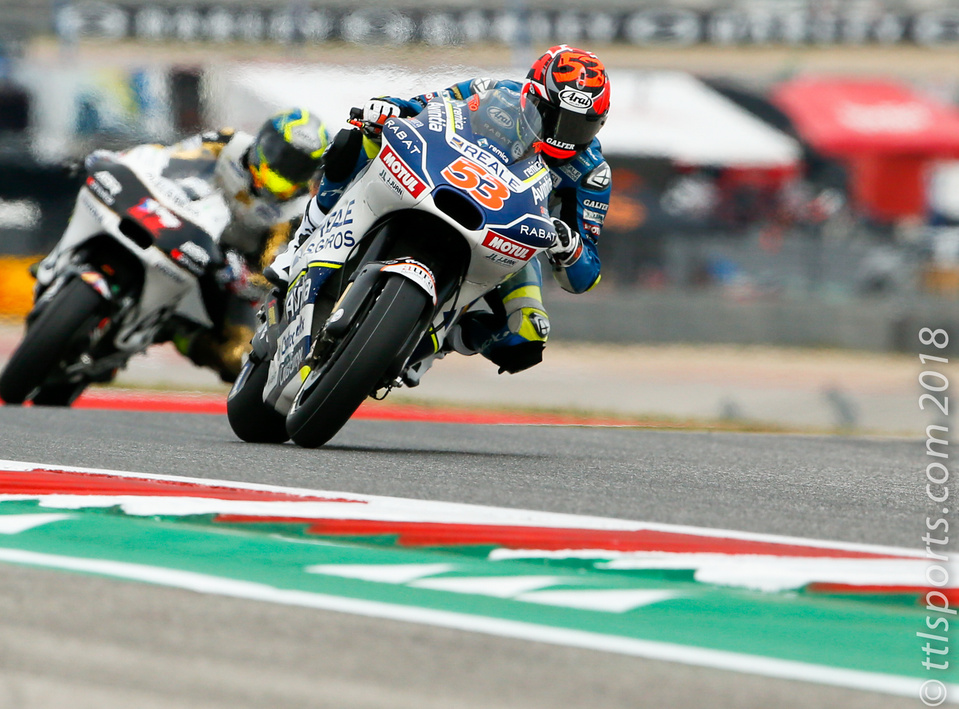 MotoGP of the Americas saw both the expected and the unexpected in its first day of practice.

The expected was the solid performance by Marc Marquez of the Repsol Hond Team. Marquez, the five-time winner at COTA, was quickest in the morning session and a close
second in the afternoon, posting a time of 2'04.655, 0.056 seconds behind the leader. Marquez currently sits in fifth position MotoGP point standings after two rounds.
Before arriving in Austin, Marquez told reporters: "Now we go to Austin, a good circuit with a good atmosphere and great memories: it was the place of my first pole and my first MotoGP victory and we've been able to be strong there since then, so it's a good place to try and get a good result. That said, every season is different: the bikes, the tires, the conditions. This year some work was done to reduce the bumps, so we'll see how the track is. As we've done so far, over the weekend we'll focus our work on the race setup, and then on Sunday we'll see where we're able to finish."
The unexpected was the performance of Andre Iannone of Team Suzuki Ecstar with a combined time of 2'04.599. Iannone, who finished third in the 2016 race at COTA, currently stands tenth in MotoGP point standings. "I have a good feeling at this circuit, and a good feeling with the bike," Iannone told reporters "The conditions are difficult because the track is dirty, but it's the same for everybody. I'm really happy because we worked in a good way today, and the most important thing is to continue like this tomorrow and remain focused.
The dirty track conditions was the result of micro-leveling operations at COTA to reduce bumps in the track are still noticeable between turns 1 and 12.
Surprise series points leader Cal Crutchlow of the LCR Honda Castrol team turned in solid fifth-place times in each session with a time of 2'05.088.
2018
Austin MotoGP Friday Practice Results, Combined:
1. Andrea IANNONE Team SUZUKI ECSTAR 2'04.599
2. Marc MARQUEZ Repsol Honda Team 2'04.655 0.056 / 0.056

3. Maverick VIÑALES Movistar Yamaha MotoGP 2'04.863 0.264 / 0.208

4. Valentino ROSSI Movistar Yamaha MotoGP 2'04.958 0.359 / 0.095

5. Cal CRUTCHLOW LCR Honda CASTROL 2'05.088 0.489 / 0.130

6. Alex RINS Team SUZUKI ECSTAR 2'05.452 0.853 / 0.364

7. Jorge LORENZO Ducati Team 2'05.487 0.888 / 0.035

8. Andrea DOVIZIOSO Ducati Team 2'05.647 1.048 / 0.160

9. Aleix ESPARGARO Aprilia Racing Team Gresini 2'05.739 1.140 / 0.092

10. Dani PEDROSA Repsol Honda Team 2'05.761 1.162 / 0.022