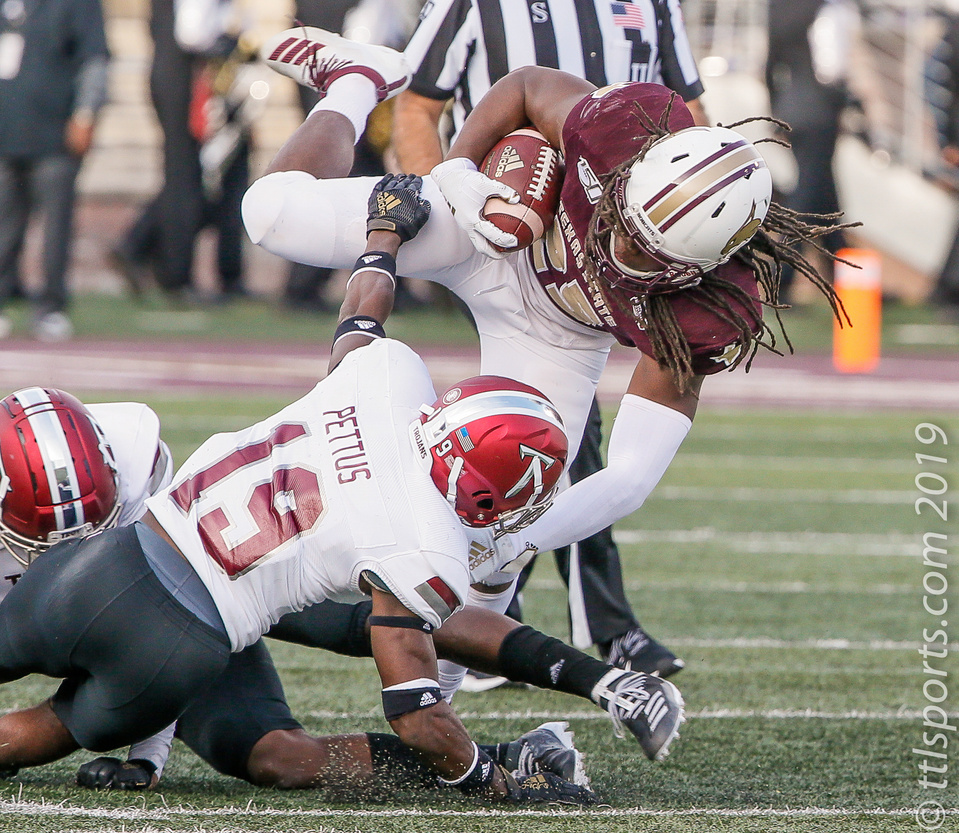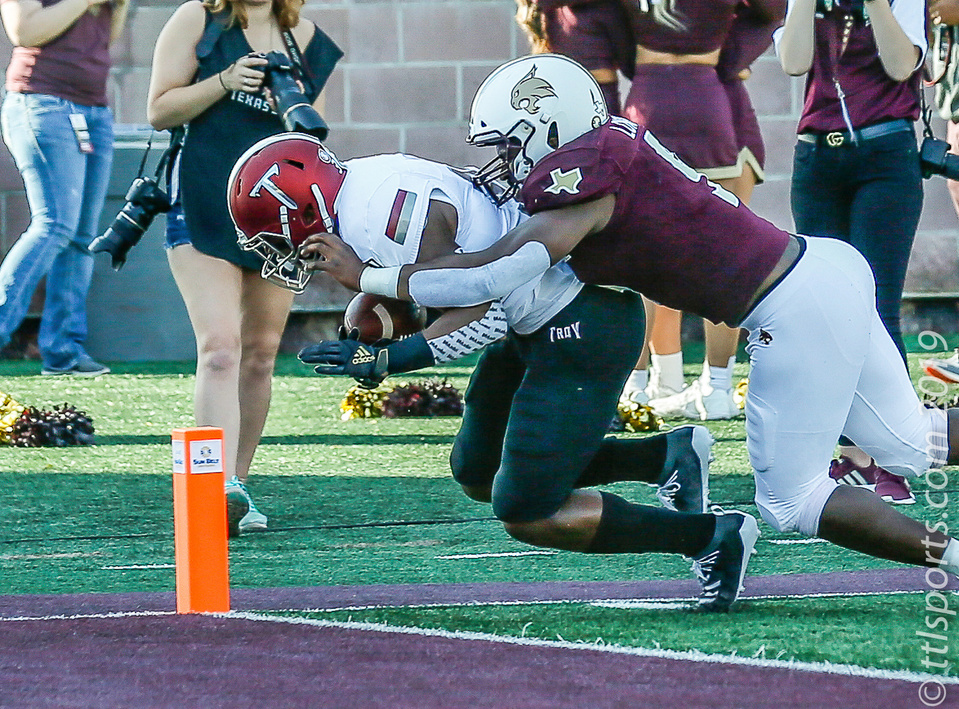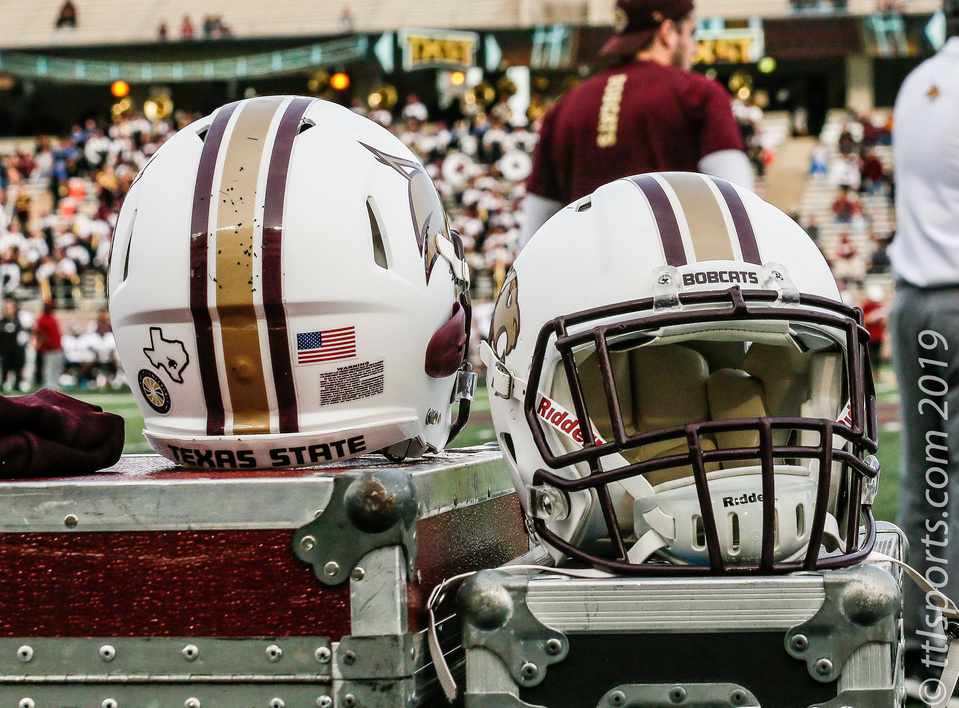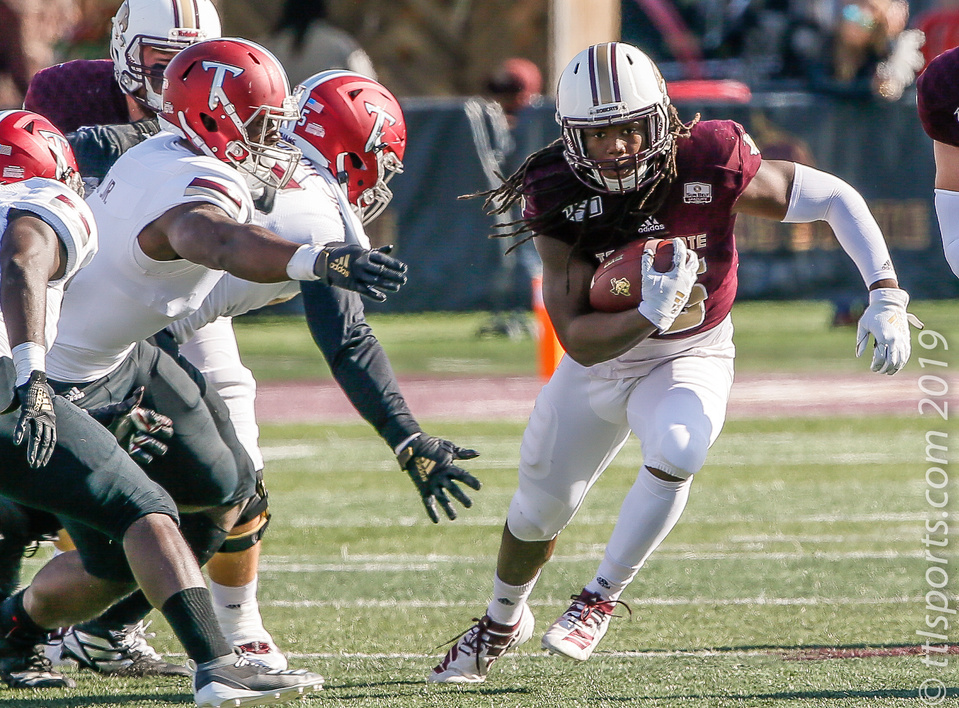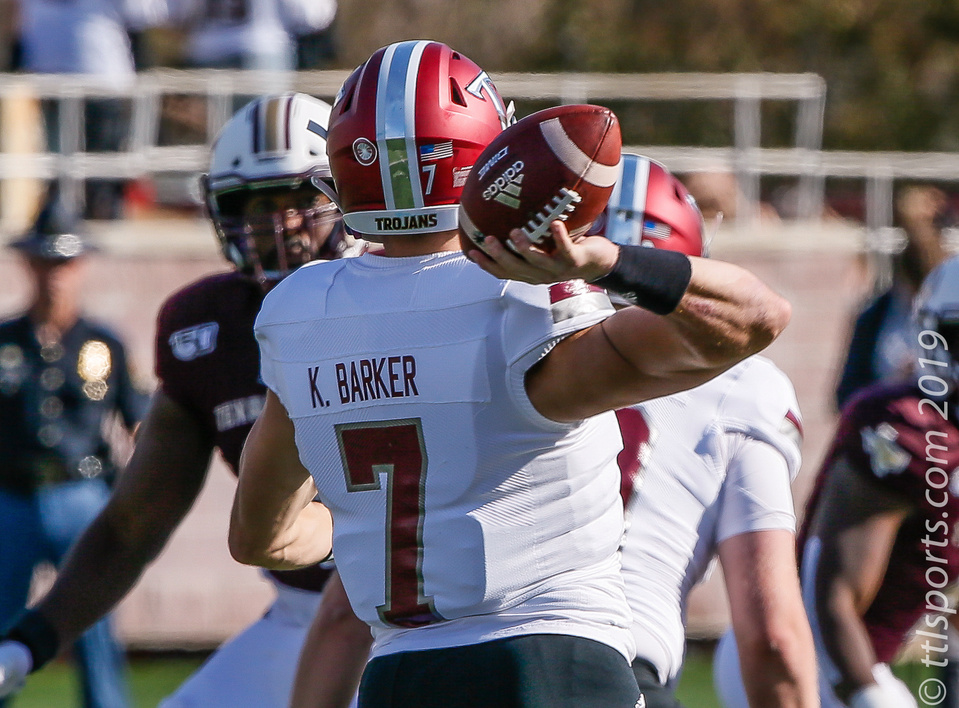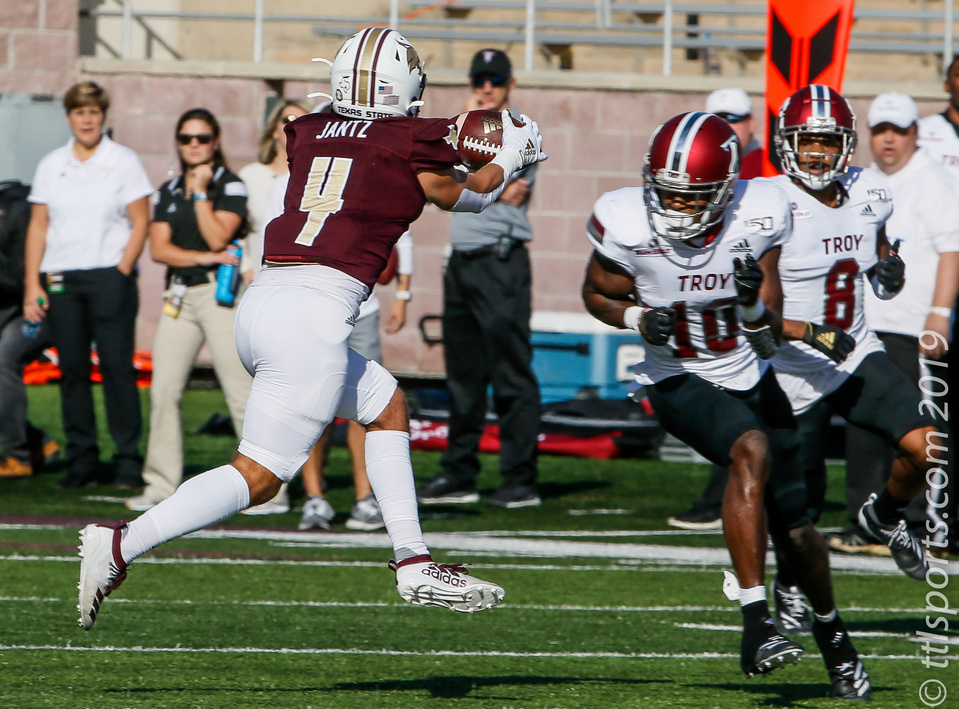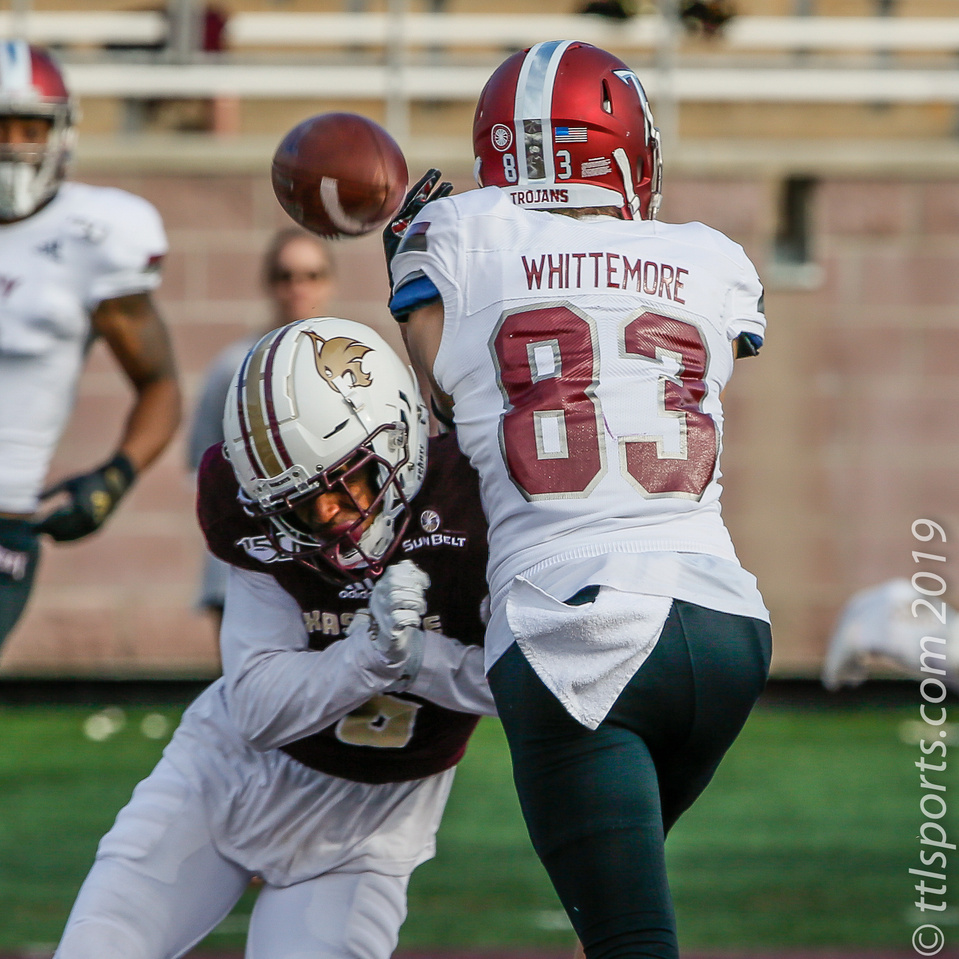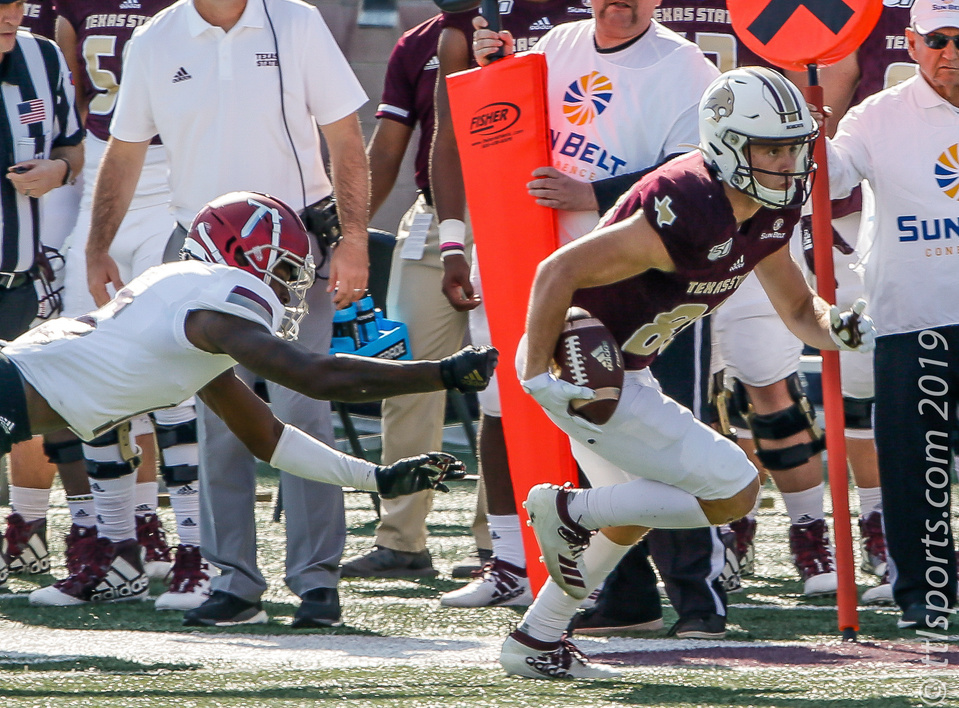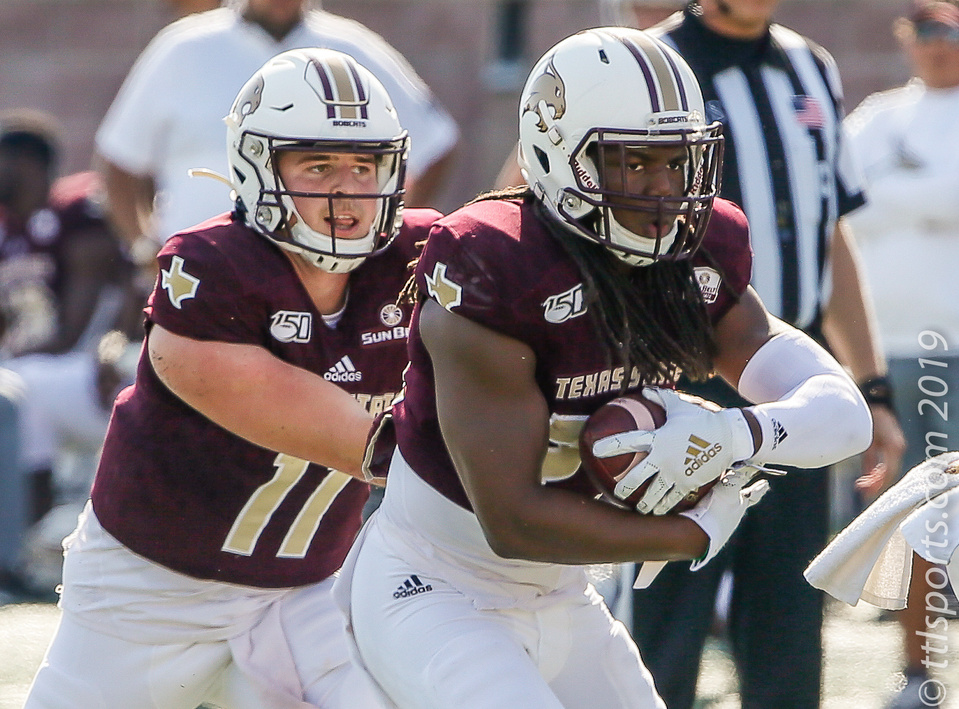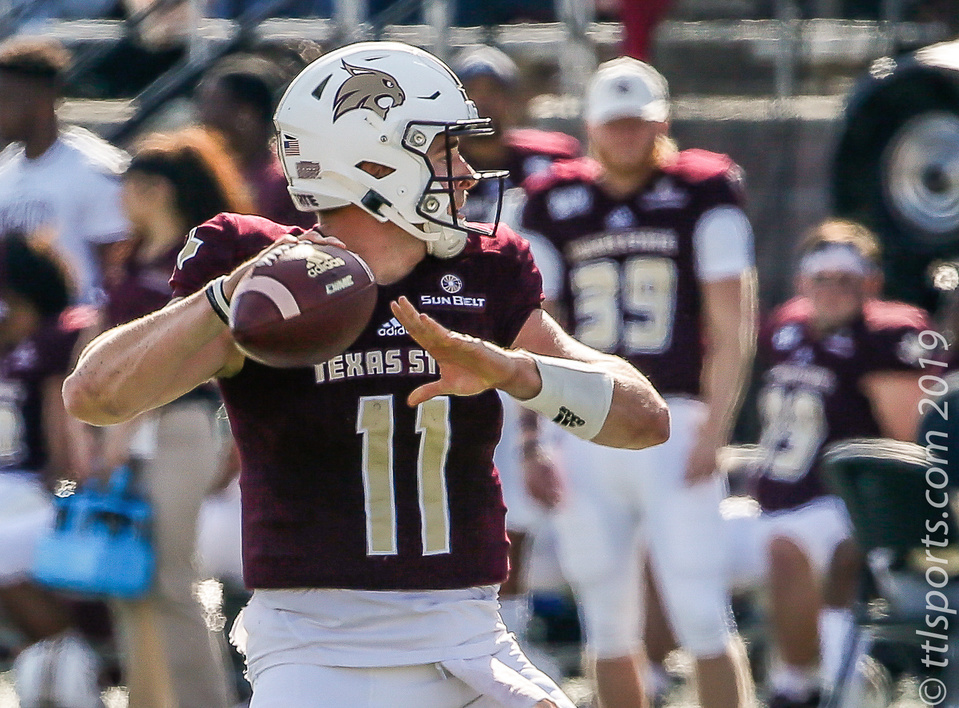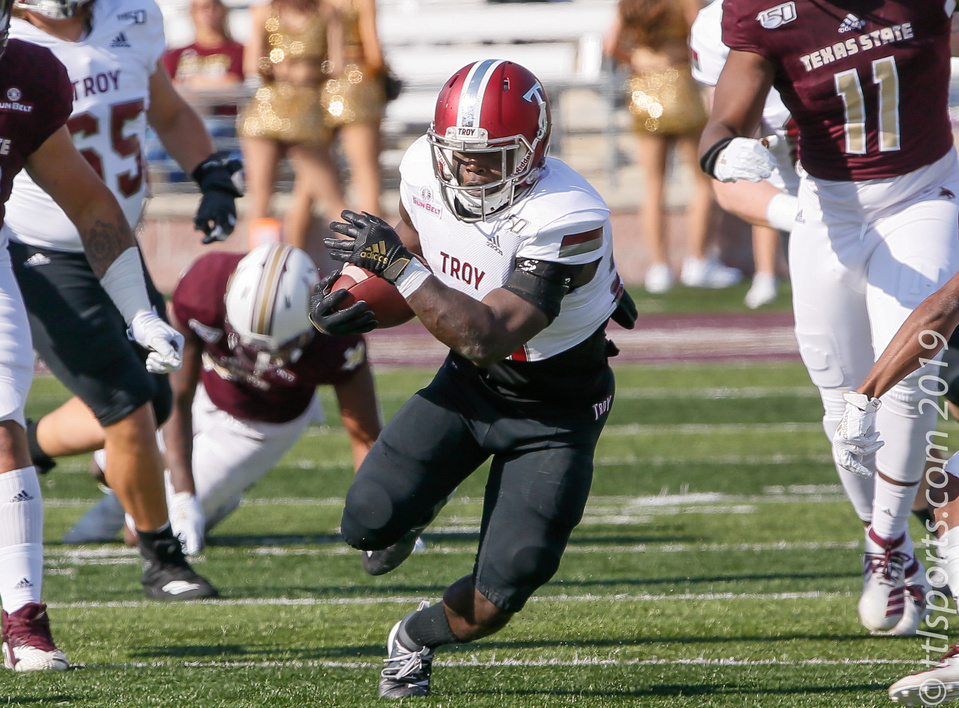 It was a sad send-off for the Texas State Bobcats (3-7, 2-4 in the Sun Belt) on Senior Day as they fell to Troy University Trojans (5-5, 3-3 in the Sun Belt) by a score of 63-27.
"I want to thank these seniors. We have 22 of them, and they have been through a lot. There are a lot of ups and downs in that locker room, but I think that group of kids is strong and resilient," said Texas State Jake Spavital after the game. "When we look back, we are going to end up saying that they built something special here."
Texas State appeared evenly matched against Troy, but the Bobcats could not over come four turnovers and penalties at key moments in the game. Troy converted each of the turnovers for touchdowns. The Trojans scored five touchdowns in the first half.
The Bobcats posted 416 total yards on offense and yielded 471 to the Trojans. Unlike previous games, Texas State led with a balance attack with 263 yard passing and 153 yard rushing, averaging 5.7 yard per carry. Texas State converted on only 3 of 13 third downs.
Troy's Kaleb Barker completed 30 of 43 passes for 363 yard and 6 touchdowns. Gunnar Watson relieved Barker late in the game. Jabir Daughtry-Frye and Trevon Woolfolk each found the end zone rushing.
Tyler Vitt completed a season-high 29 passes in 44 throws for 263 yards and two touchdowns. Robert Brown, Jr. rushed for a season-high 67 yards on four carries and scored his first touchdown of the season with a 21-yard TD run. Hutch White caught seven passes for 80 yards and a touchdown. Javen Banks also added five catches for 66 yards and a TD.
"That's a very explosive team that we were playing," said Texas State head coach Jake Spavital. "We talked about that all week and I thought they came out and hit us for a lot of plays in that first half, especially when you go in (at halftime) trailing 35-10. You have to give them a lot of credit."