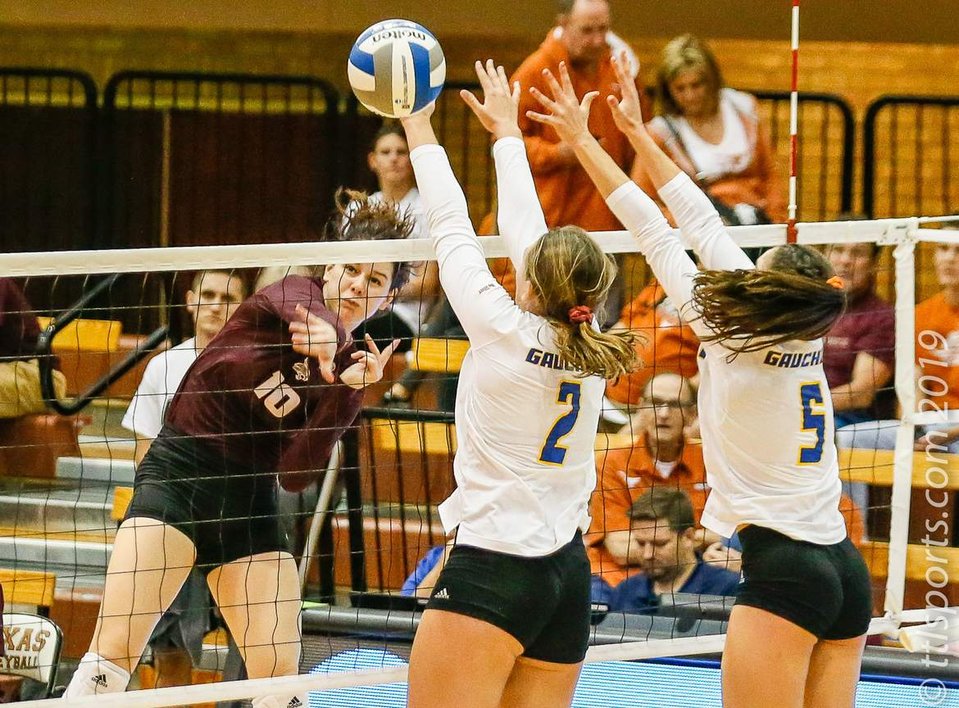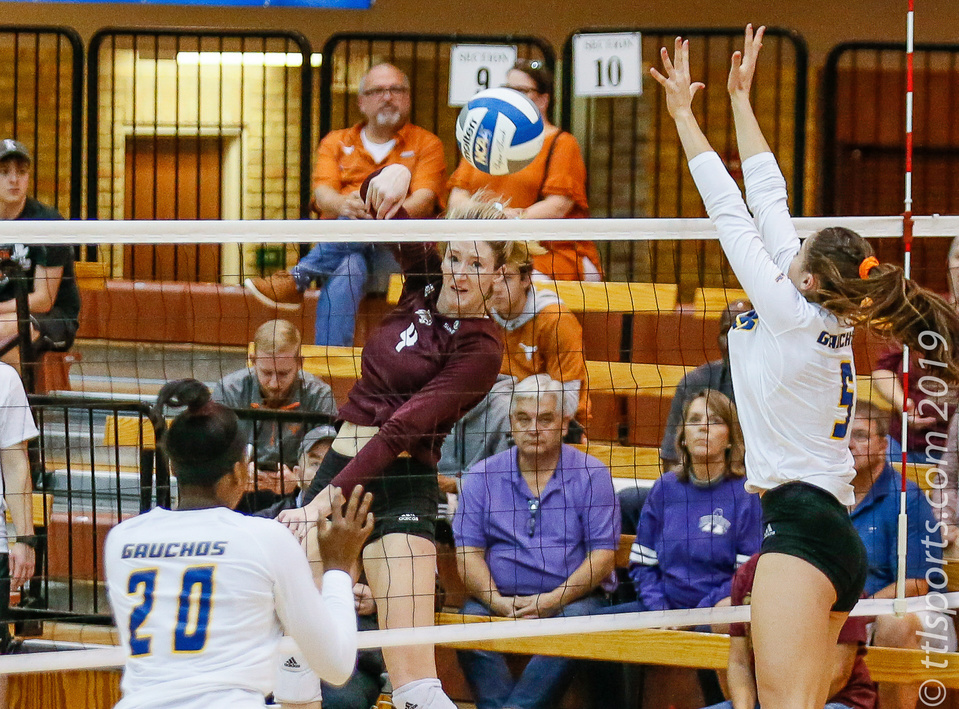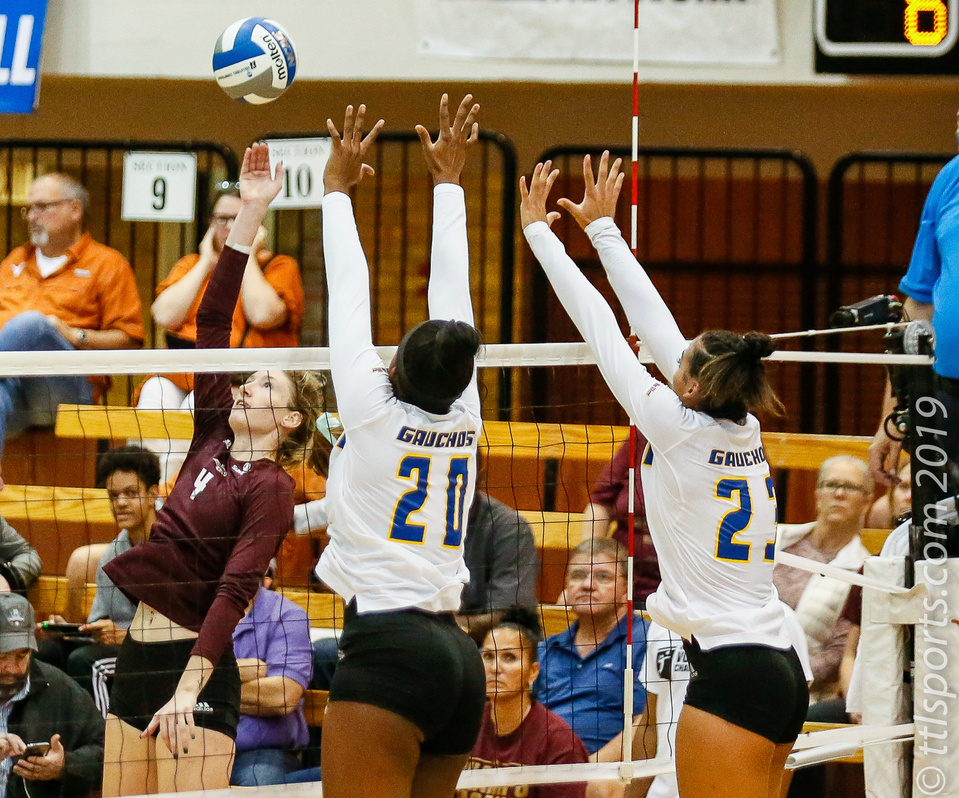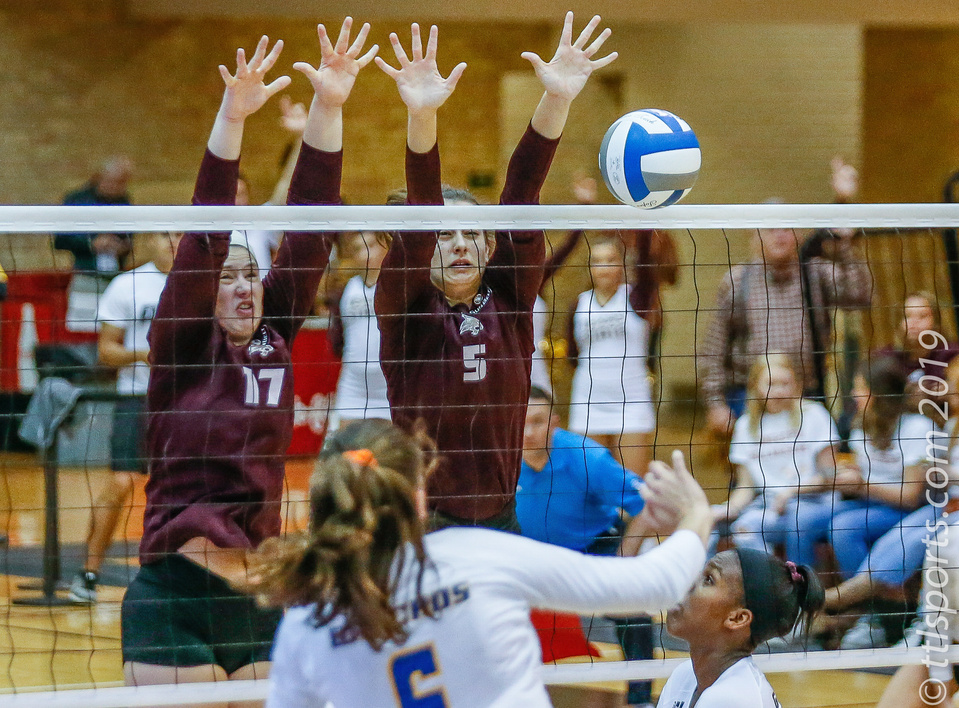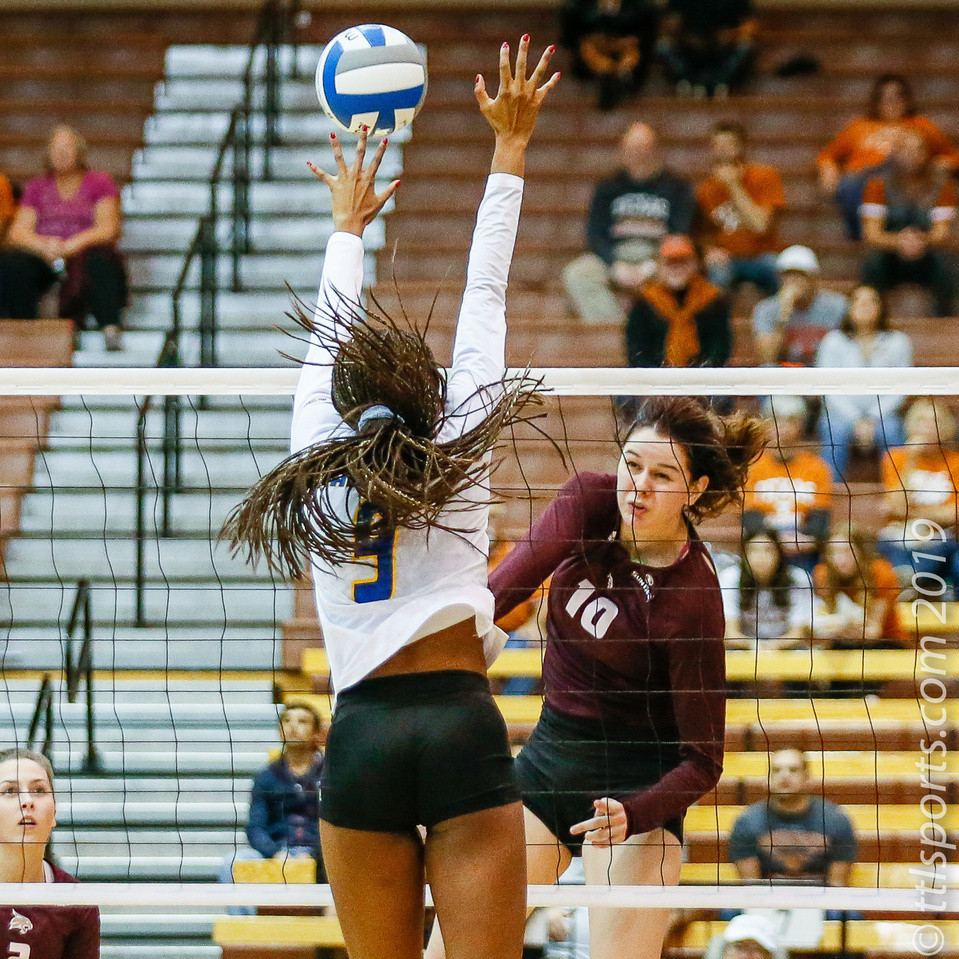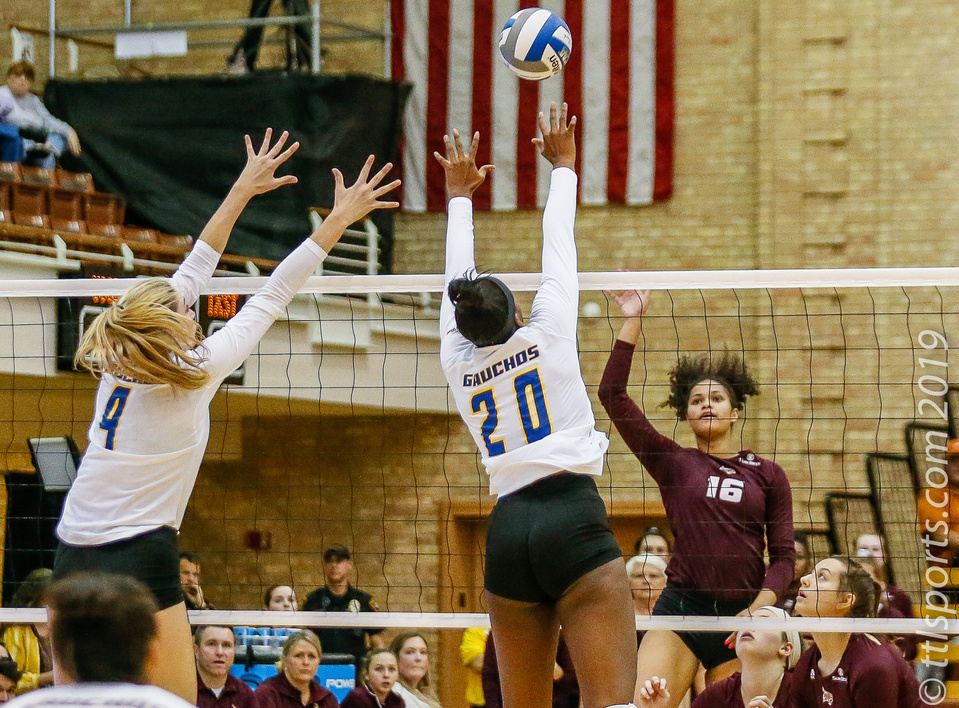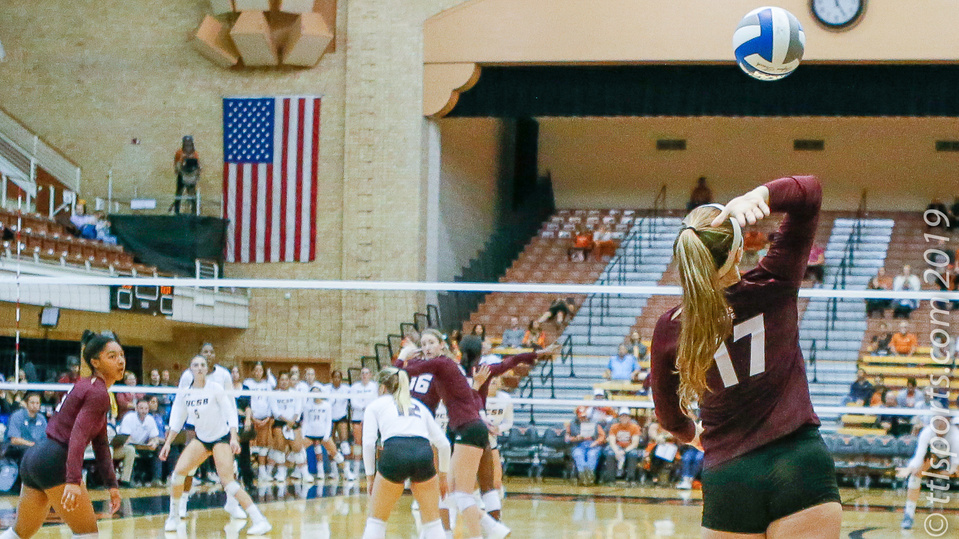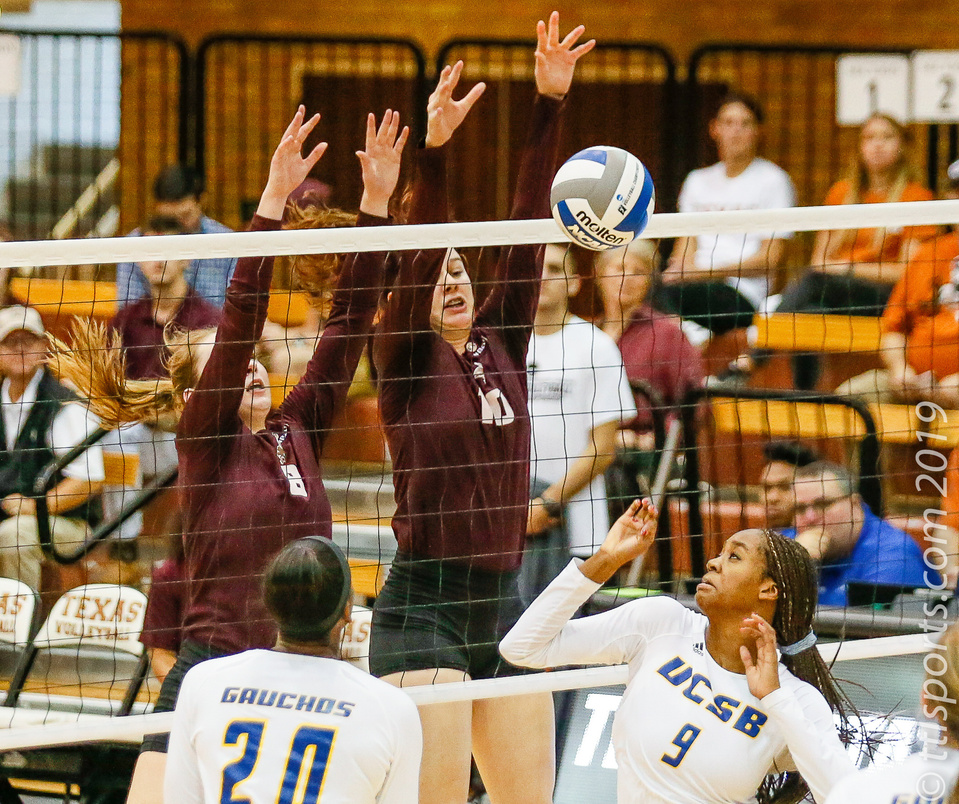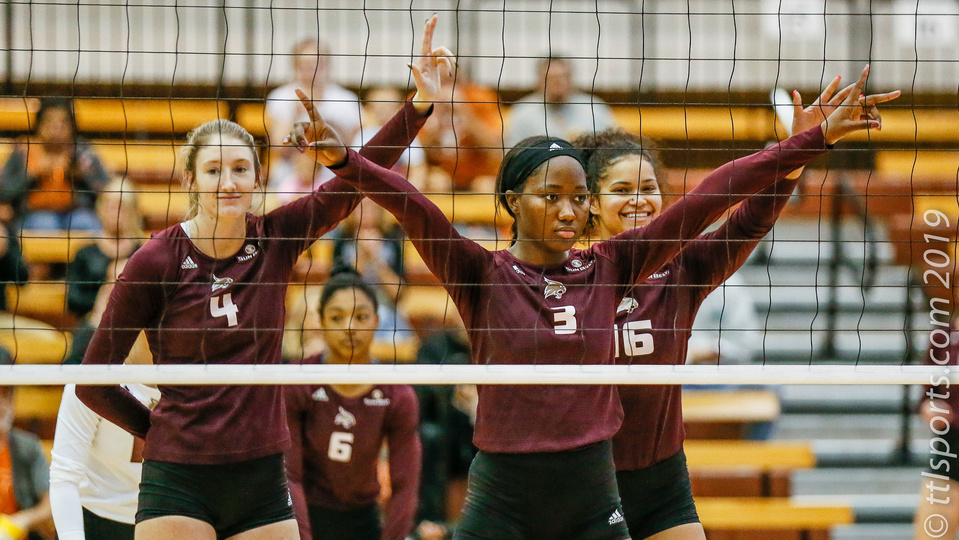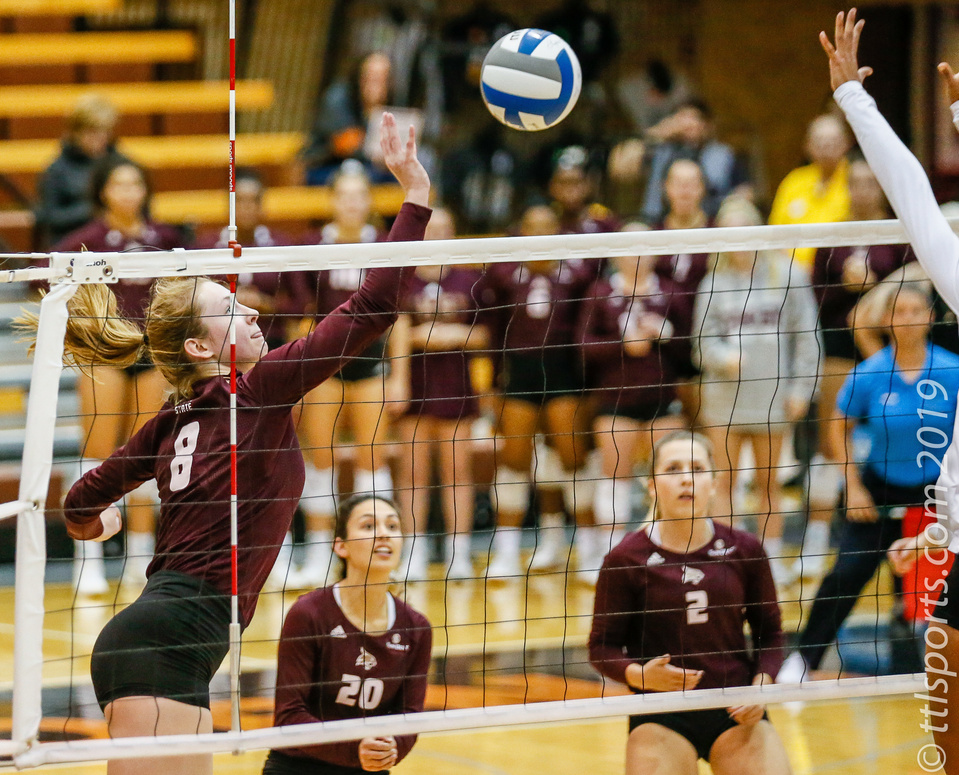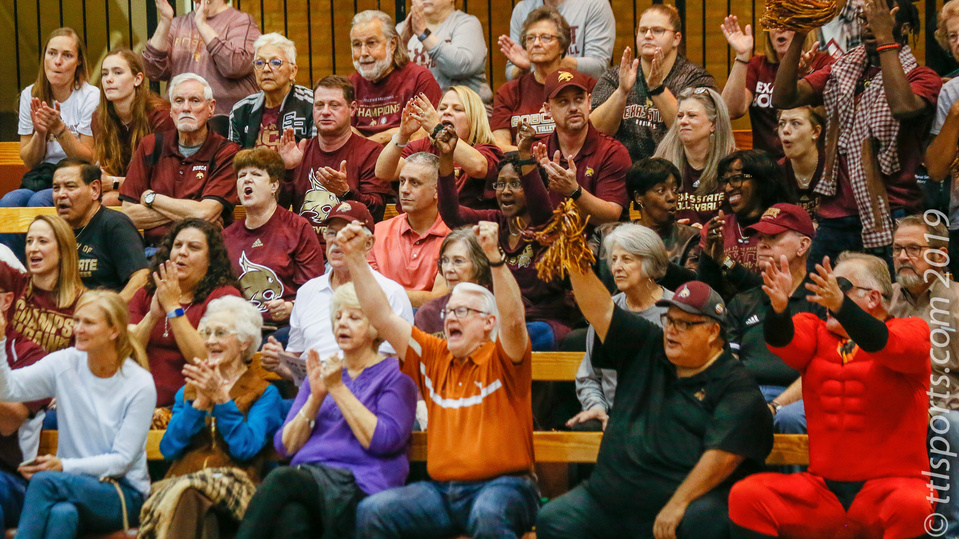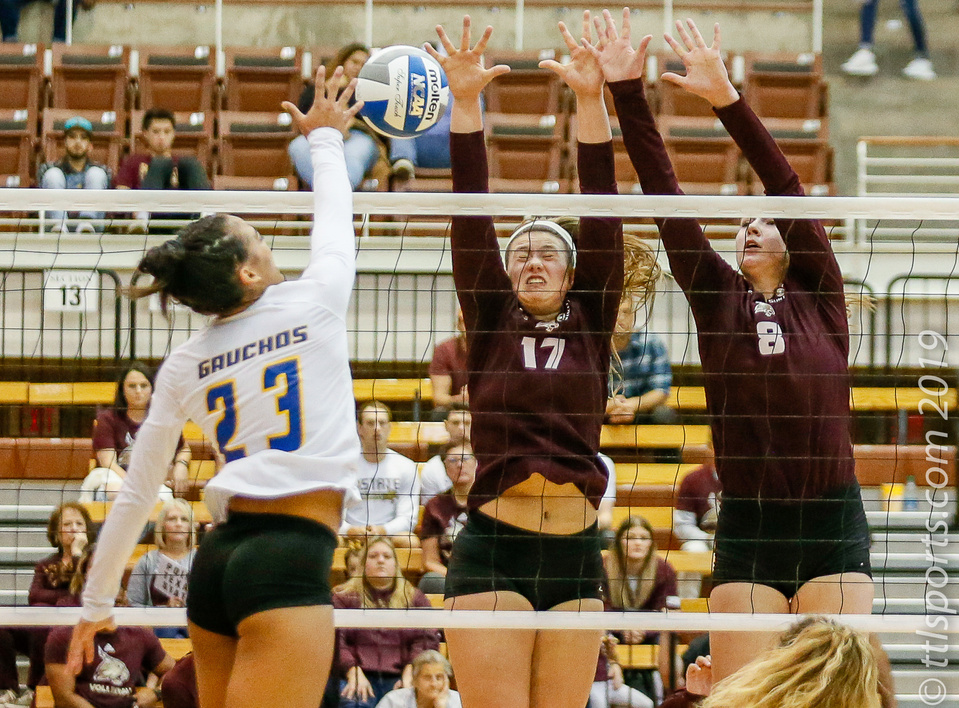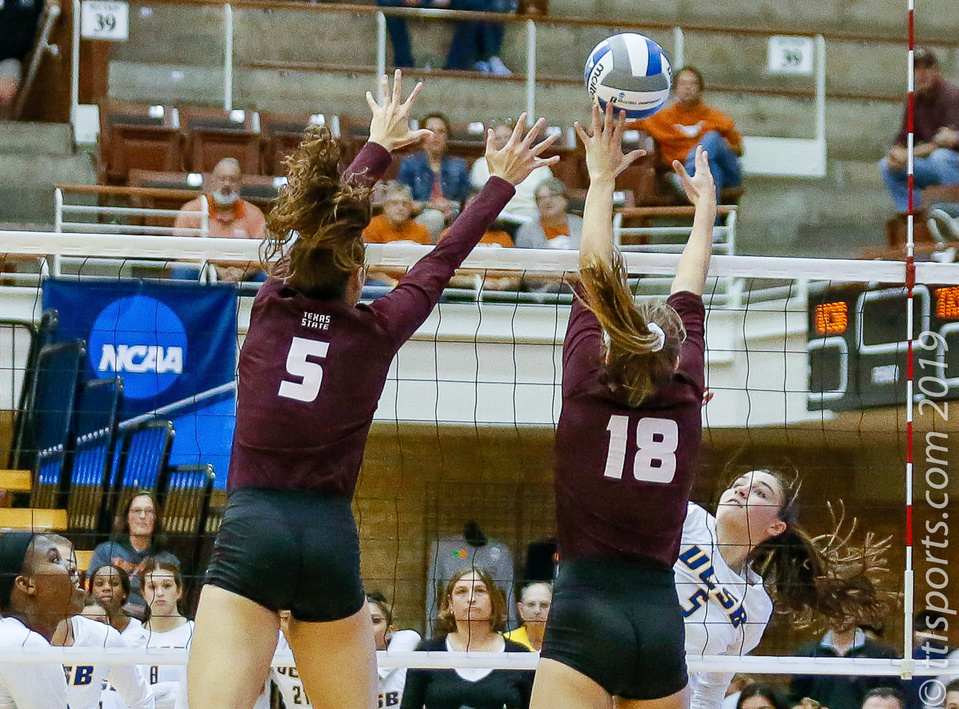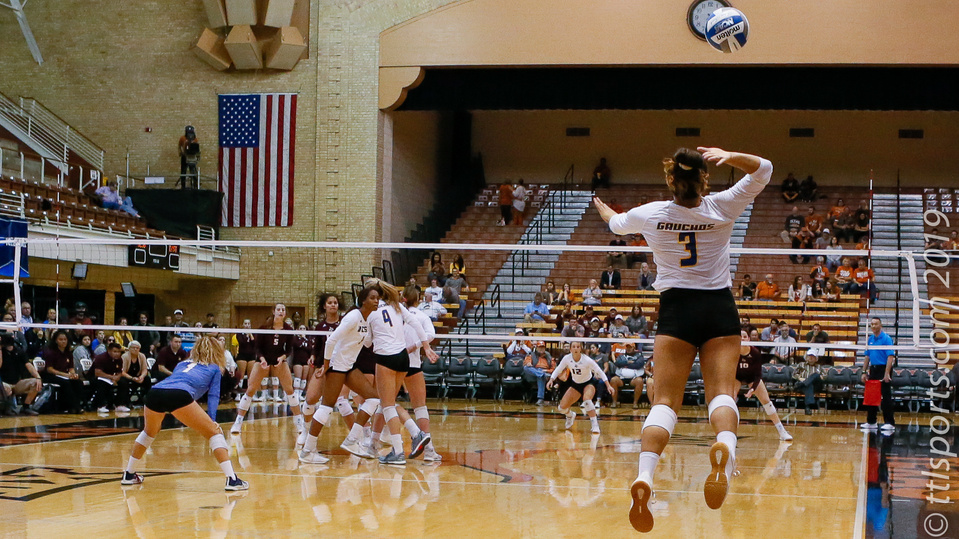 The University California of Santa Barbara Gauchos (23-5) ended the Texas State University Bobcat's (24-9) NCAA volleyball tournament hopes with decisive four set victory. Santa Barbara takes on Texas in the second round of the tourney on Friday.
The Bobcats entered the match as slight underdog, despite being the Sun Belt Conference regular season and tournament champions. The Gauchos all-time record against the Bobcats is 4-0.
Santa Barbara took the first two sets 25-21. Texas State regrouped to take the third set 20-25, but lost momentum, dropping the fourth set 25-14.
Outside hitter Janell Fitzgerald led the Bobcats with 12 kills. Setter and outside hitter Cheyenne Huskey followed with 9 kills and 3 service aces. Setter Emily DeWalt added 38 assists and Brooke Johnson contributed 13 digs.
Lindsey Rudding and Tallulah Froley led the Gauchos with 18 kills each. Olivia Lovenberg contributed 30 assists and Romoni Vivao added 19 digs.
After the match Texas State head coach Karen Chisum assessed her team's performance. "I think what broke down with us was passing, " she told reporters. "We didn't pass enough to really get our offense going like we needed to. I thought we were a bit tight and it kind of surprised me because we talked a lot about (Austin) is our second home.


Chisum was both optimistic and pragmatic after 40 years of coaching at Texas State. "But I'm proud of the kids and what I told them awhile ago was, 'Hey, it's been a great season. We fell short tonight. But unless you are the national champion, your season's going to end in a loss.'"
"They knew our weaknesses and they definitely aimed at it," Janelle Fitzgerald told reporters. "We knew what their weaknesses were, but we just didn't execute."