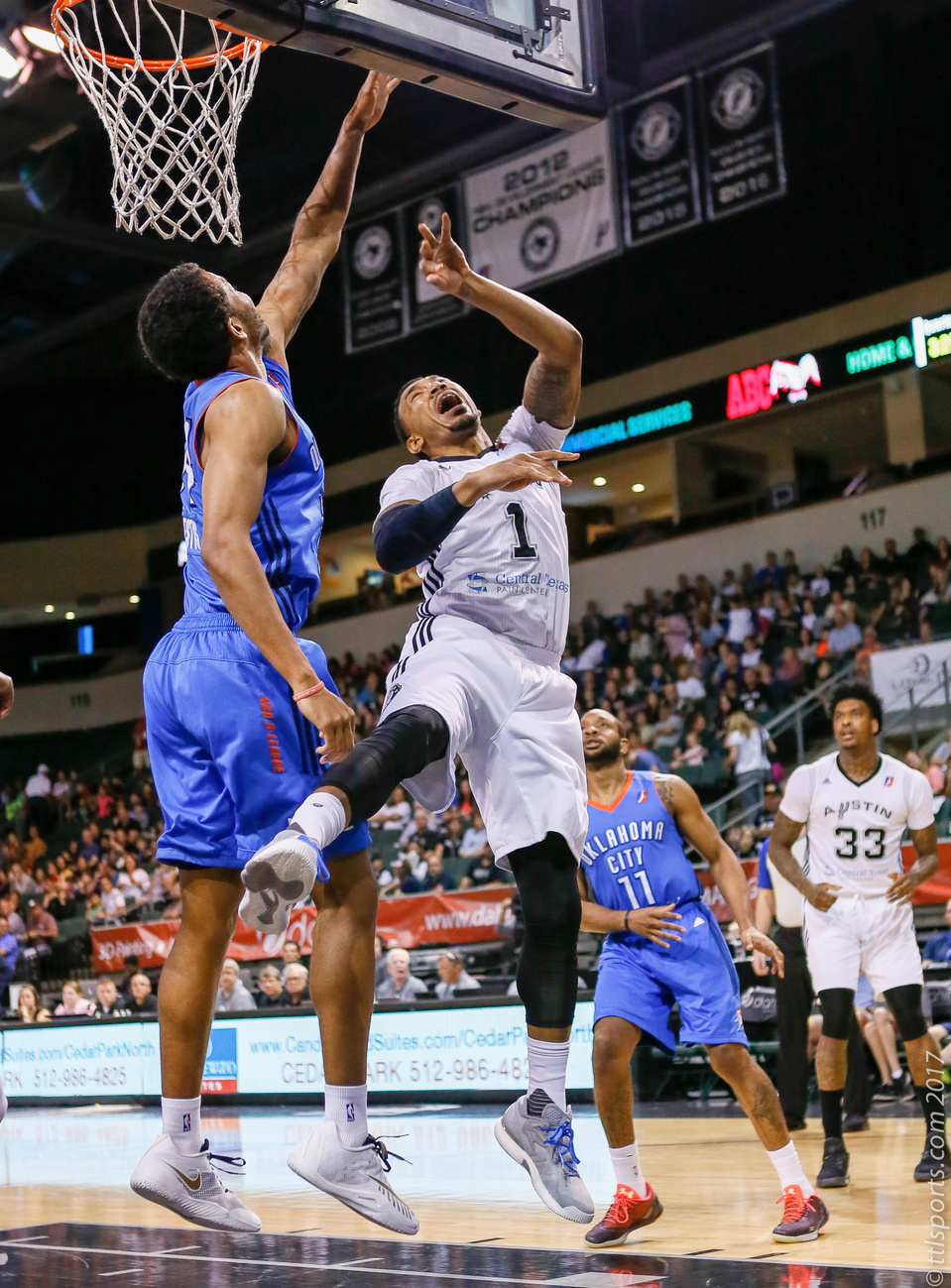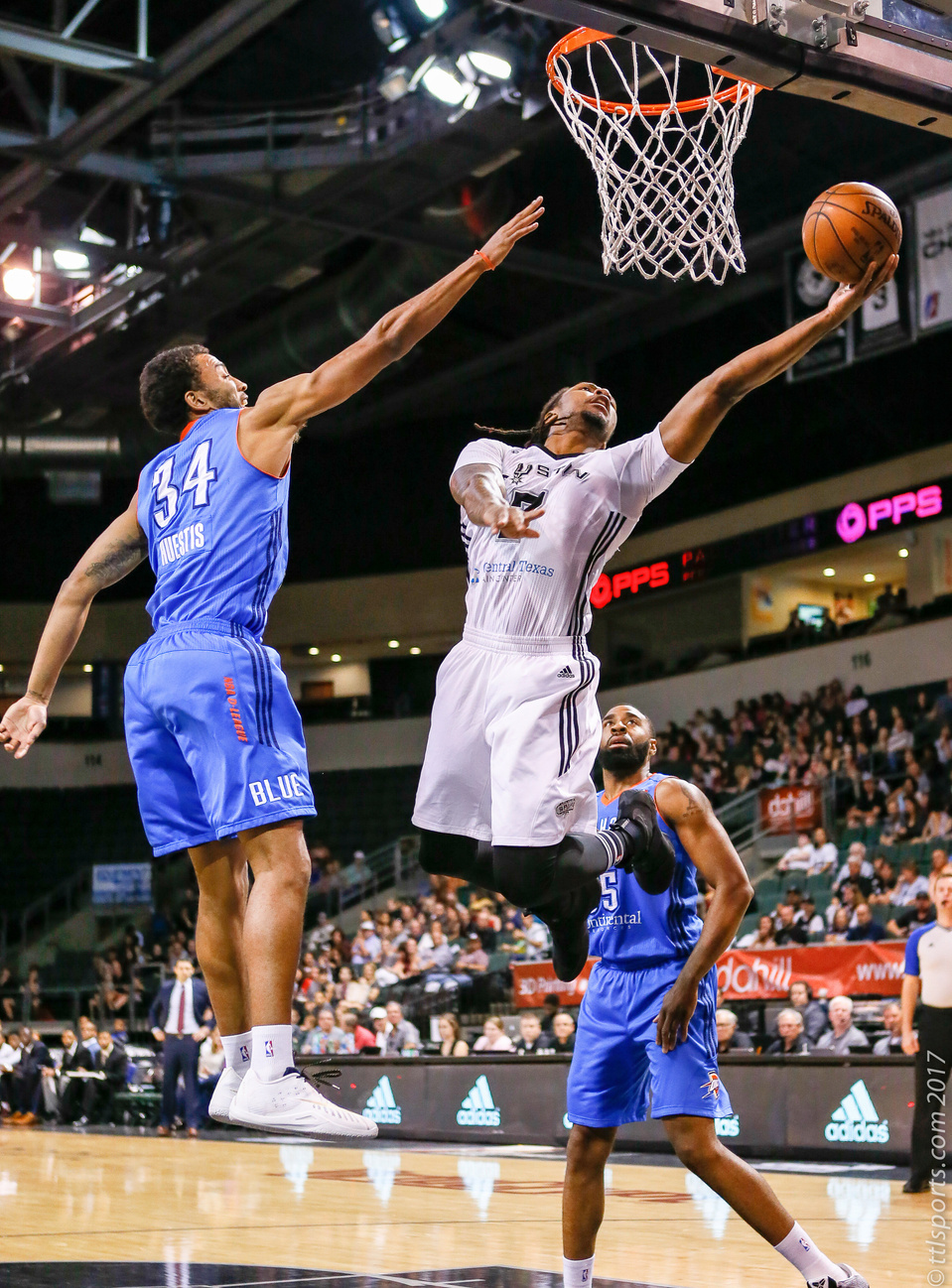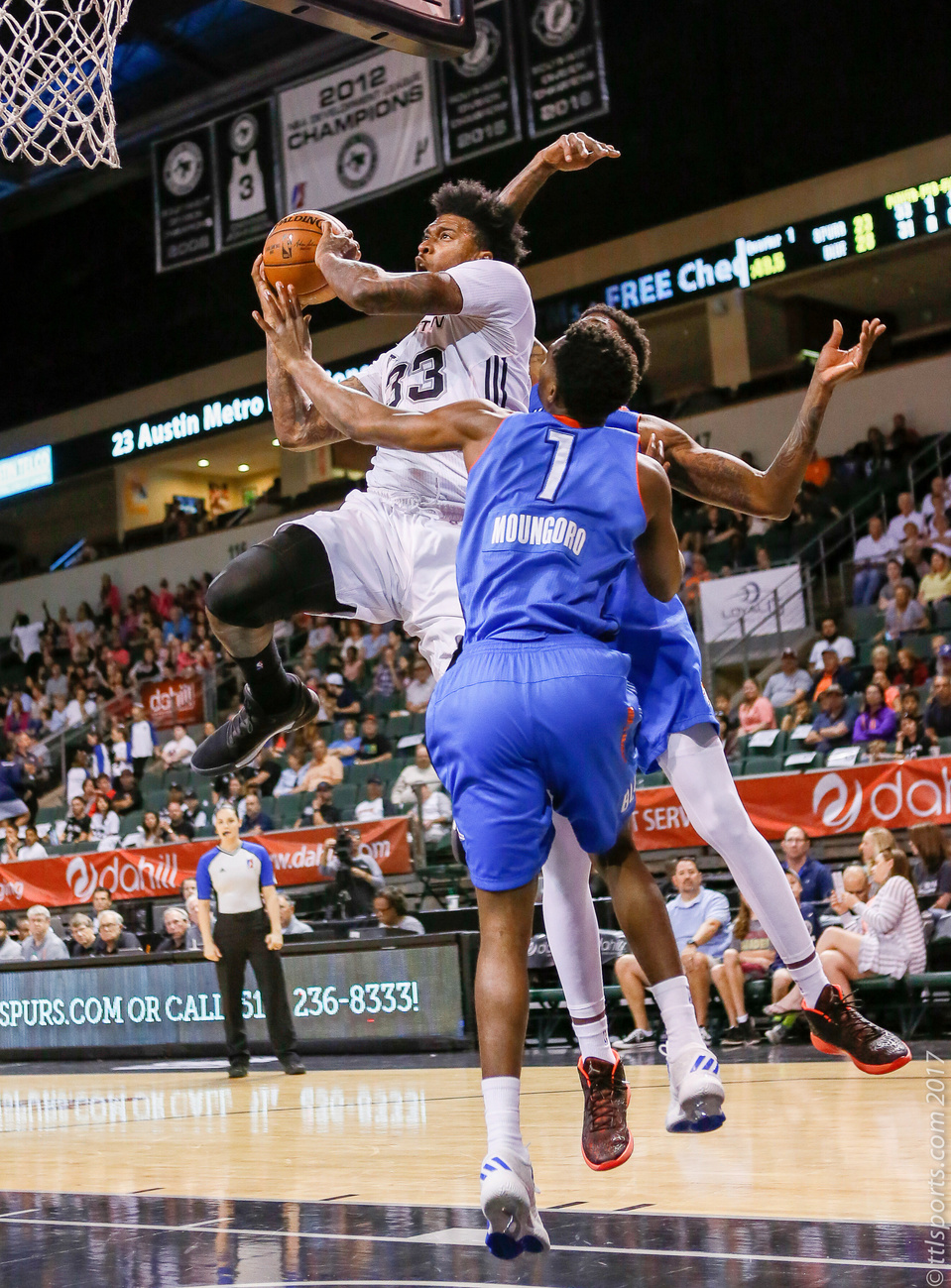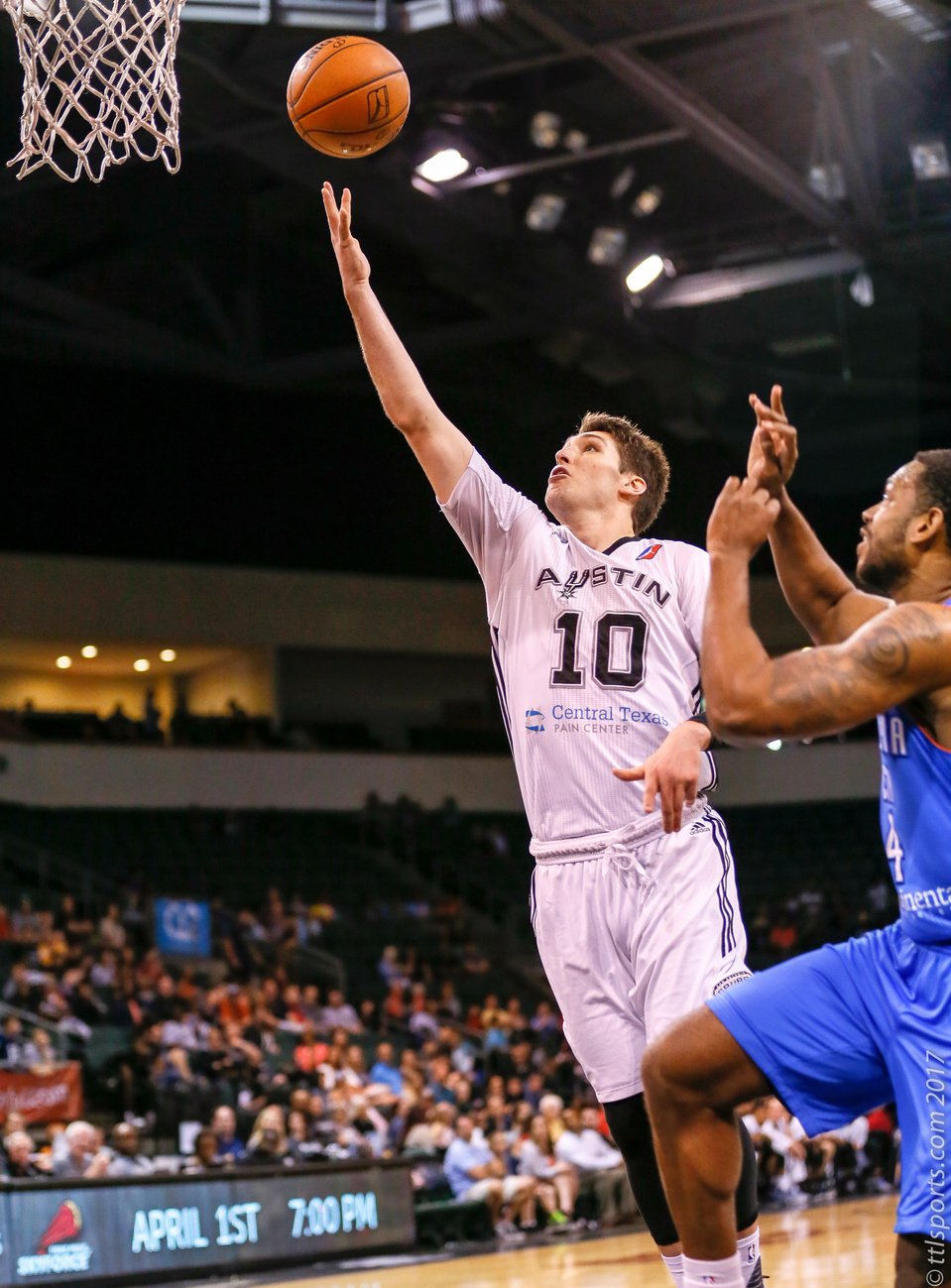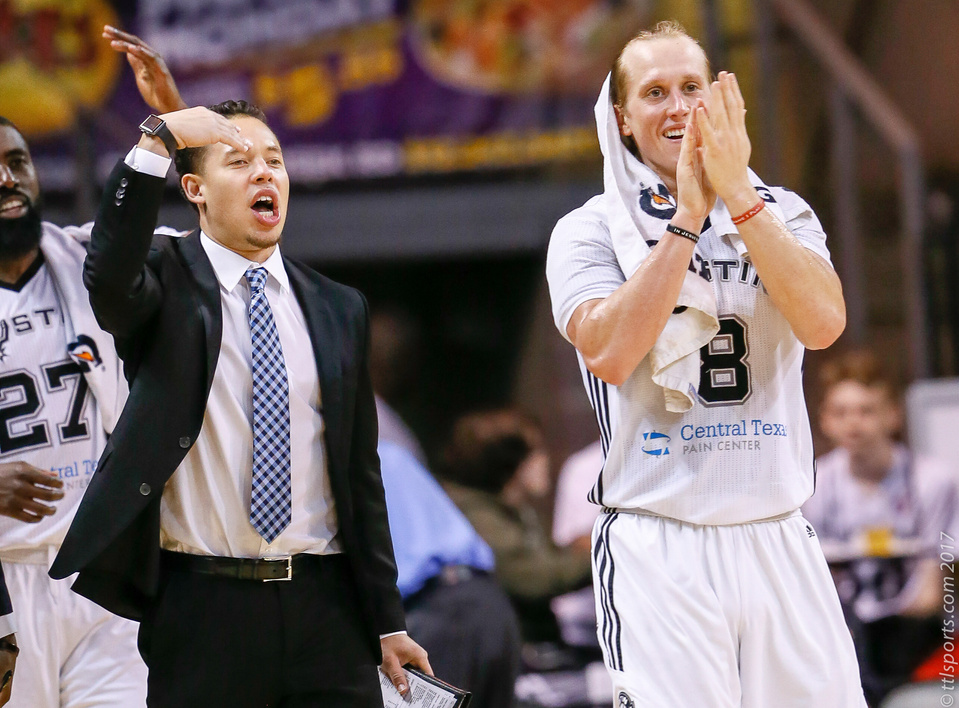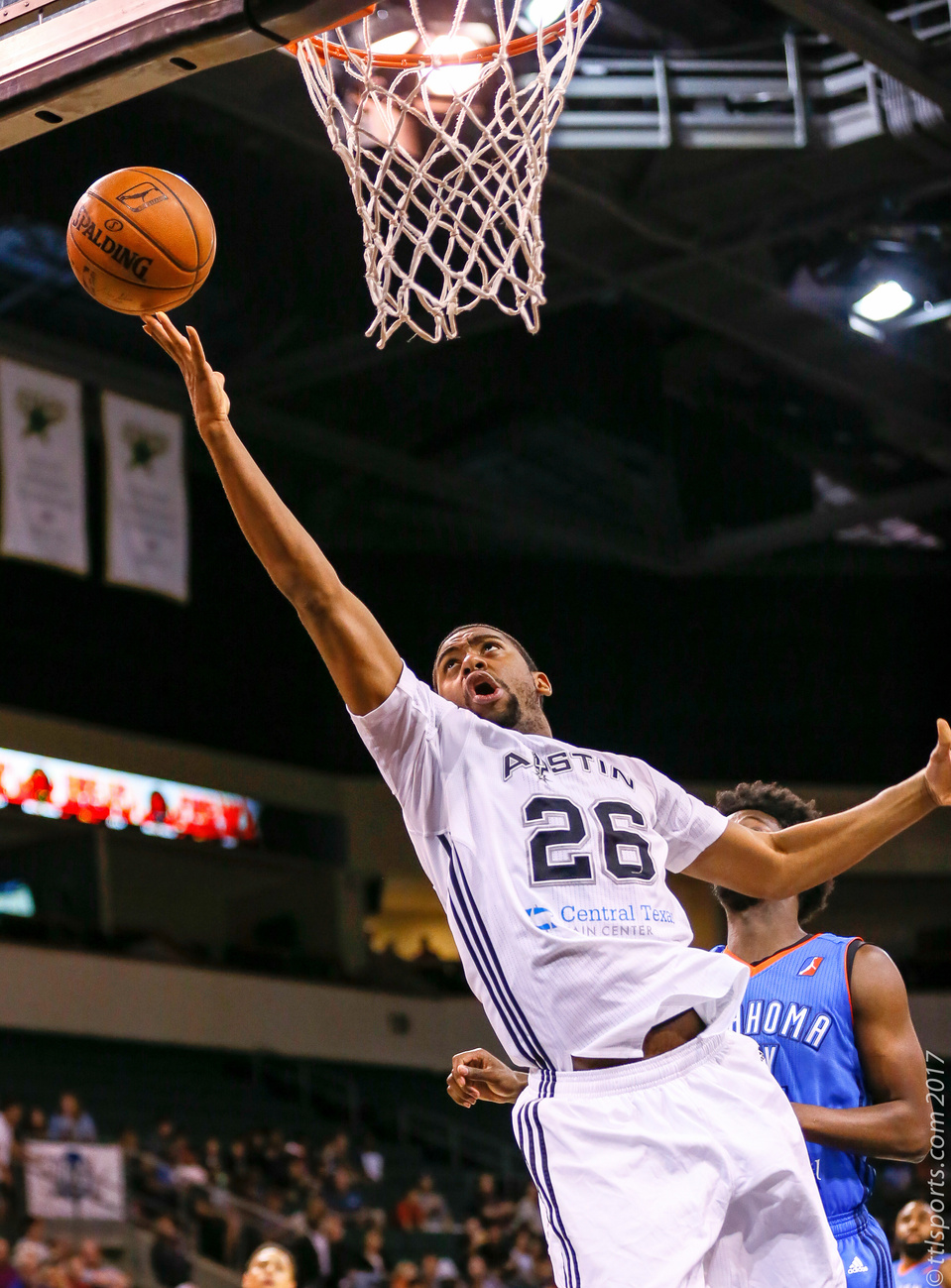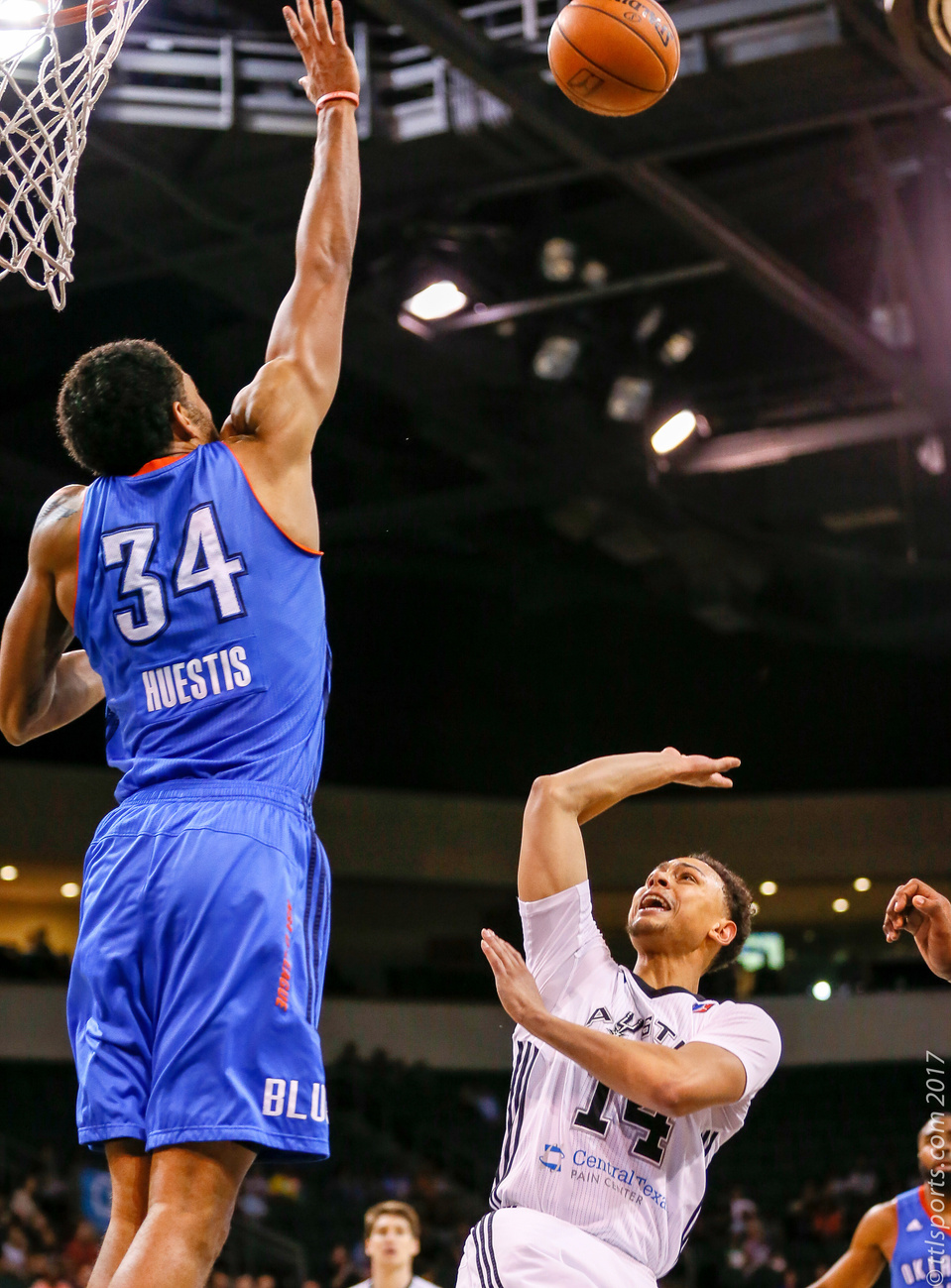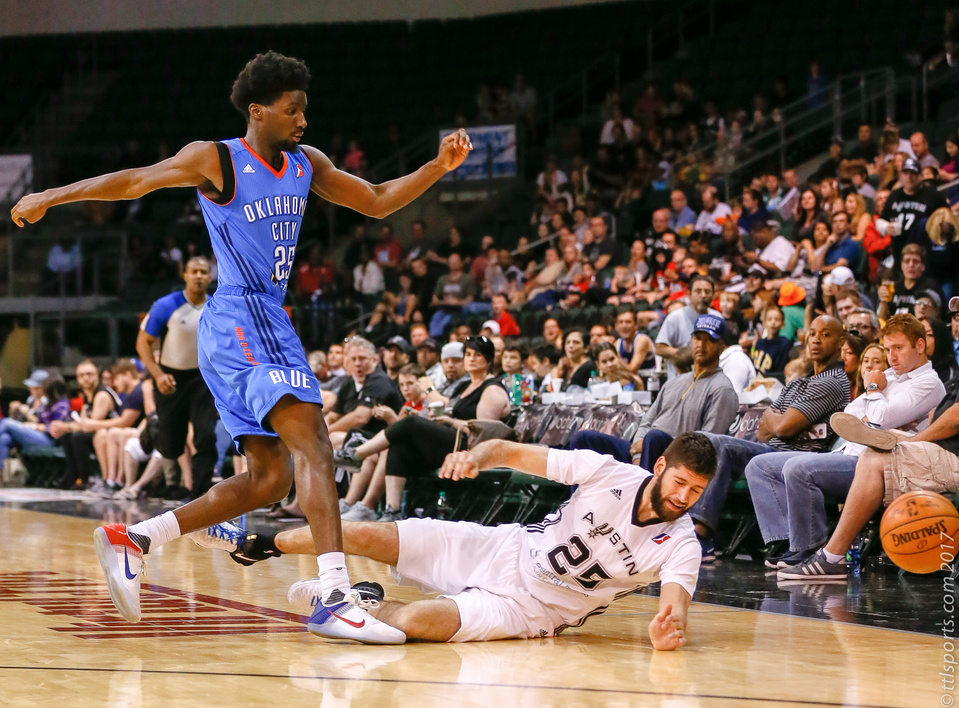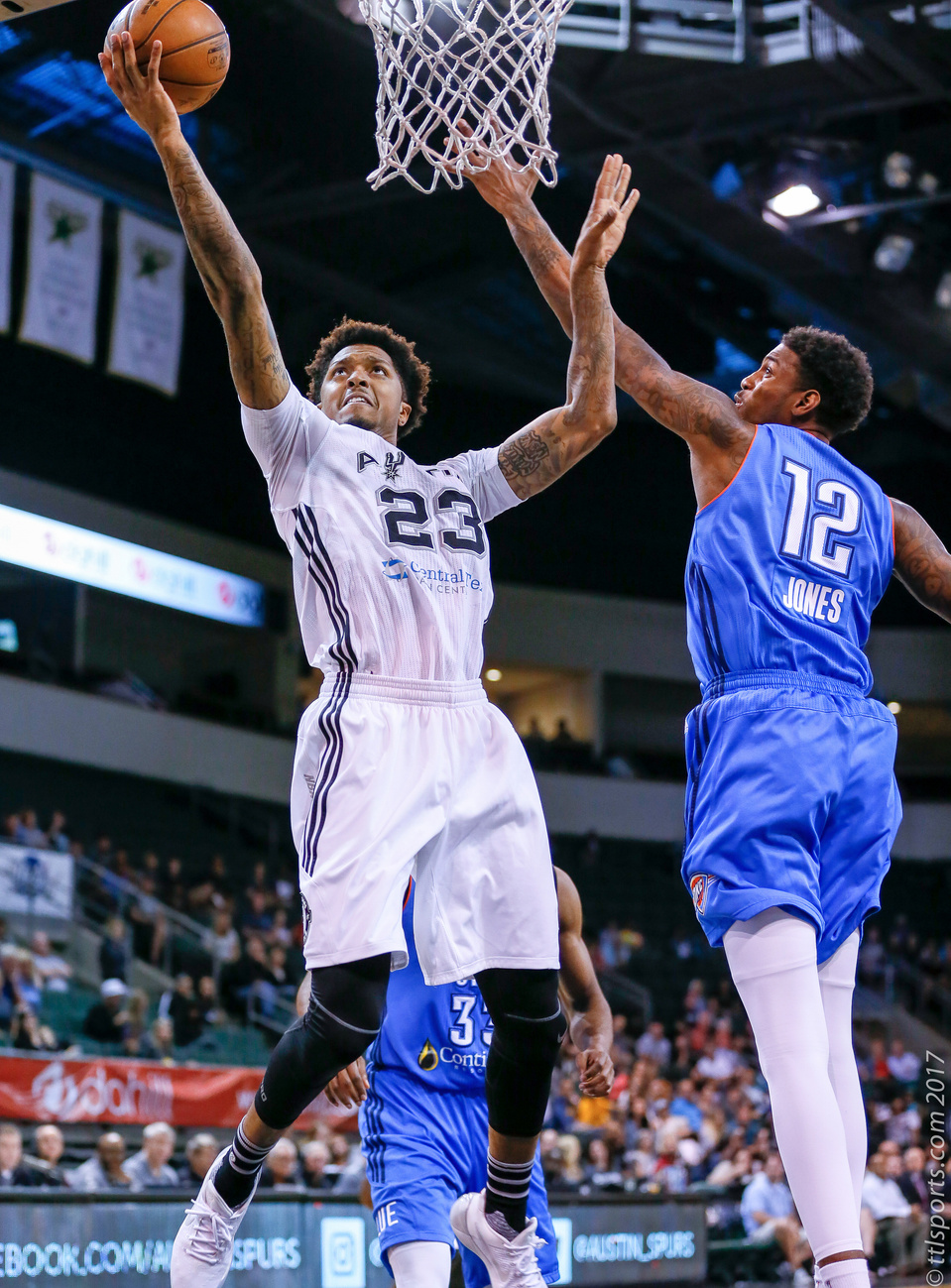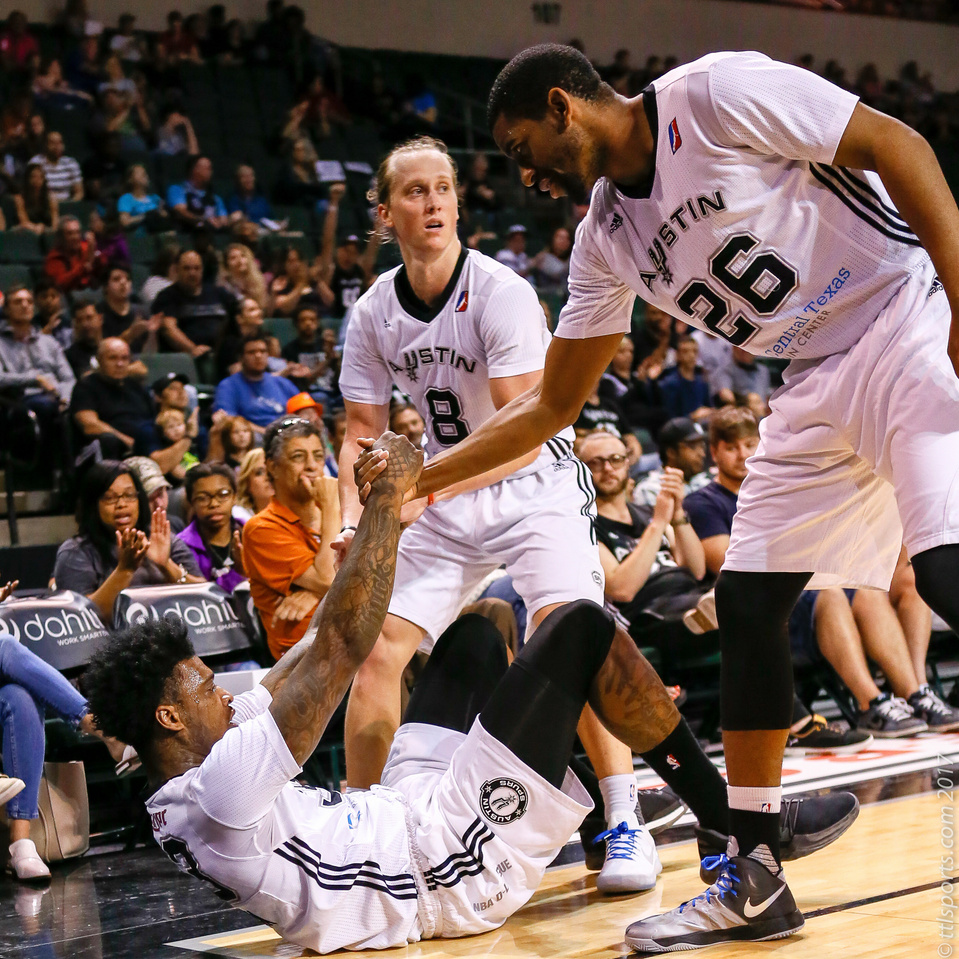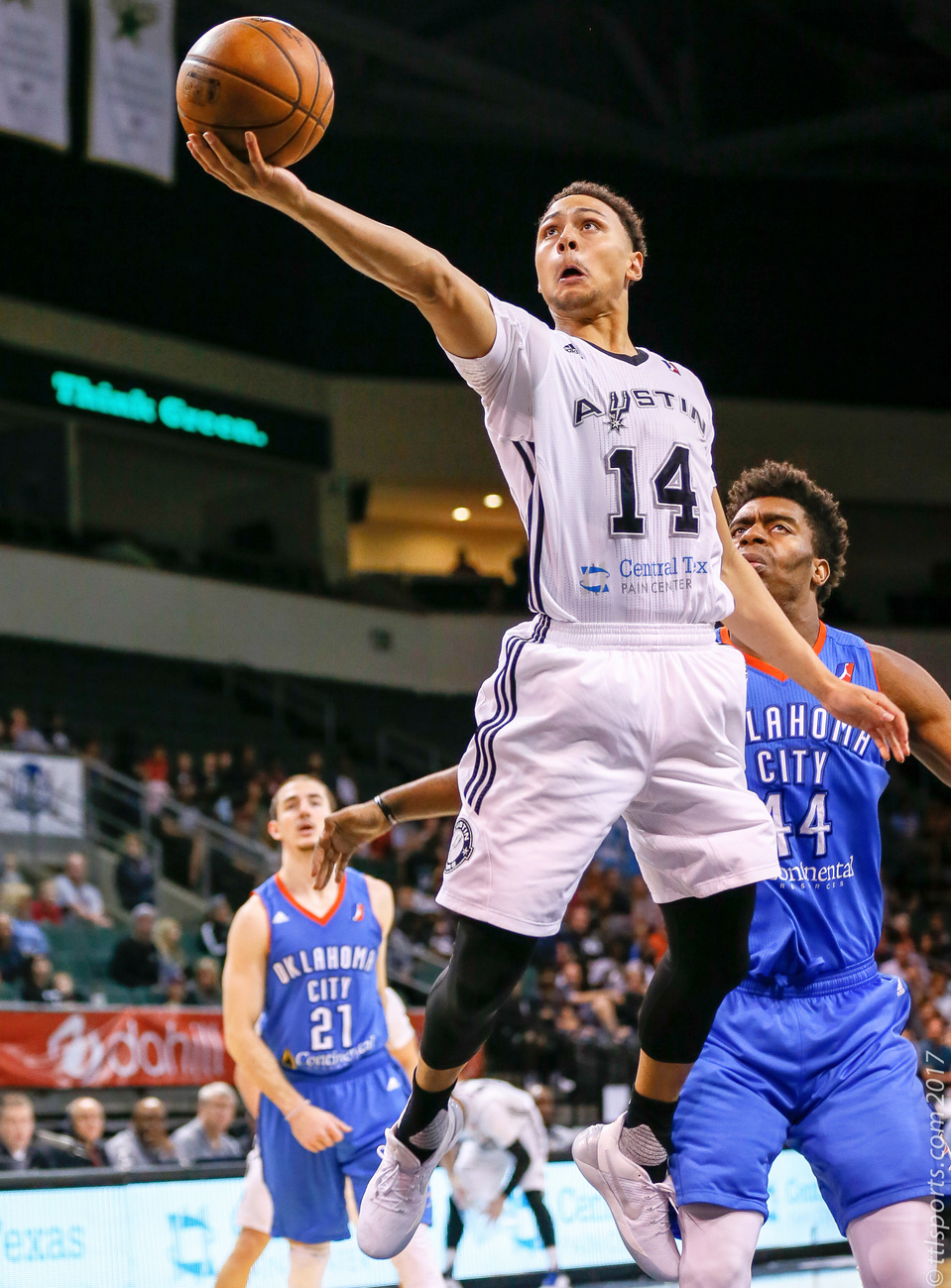 Expectations were low for the Austin Spurs (23-24) as they took on the Oklahoma City Blues (32-15) at the HEB Center at Cedar Park. Not only were the Spurs the underdog, they were also tired, having arrived late the previous night from a road game against the Texas Legends. Austin tried to improve their odds by activating Davis Bertans and Bryn Forbes from their parent team, the San Antonio Spurs.
The Spurs played what could reasonably be called their best "team" game of the season. Play on the defensive side of the ball was especially strong, holding Oklahoma City to just 17% of the attempted three-pointers. Offensively the production was evenly spread among all, not over-relying upon Bertans or Forbes. Seven of the Spurs scored in double-digits, leveraging the 26 assists. The team nailed 48% of three-pointers, due in large part to Jeff Ledbetter who was 6-8 outside the arch. Chuck Garcia was the top producer with 22 points, followed by Ledbetter with 20.
Final Score Oklahoma City 109, Austin 125.