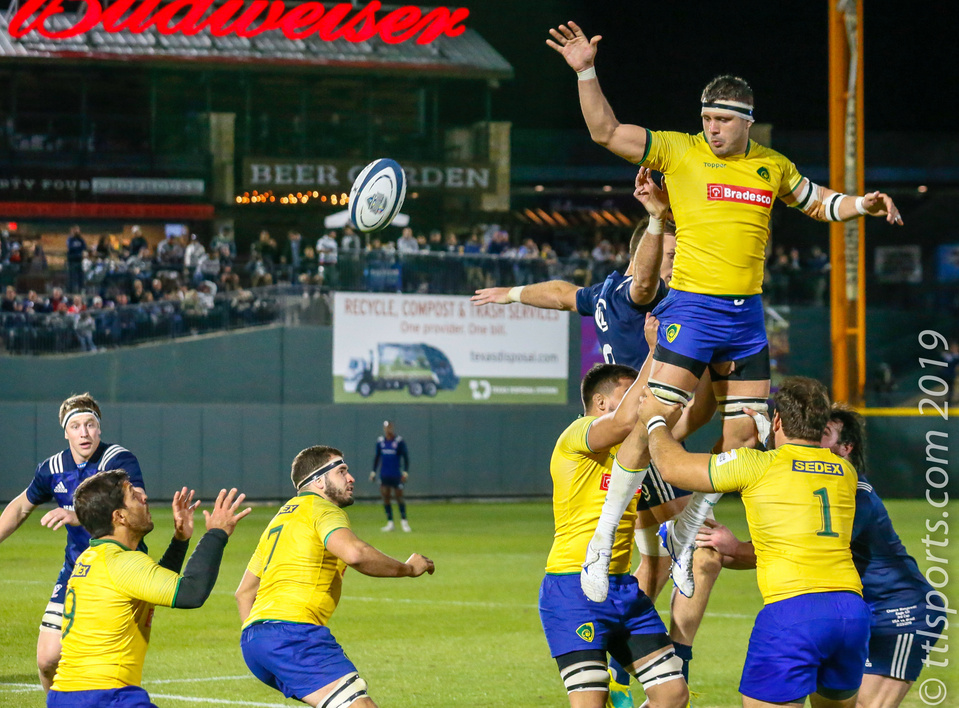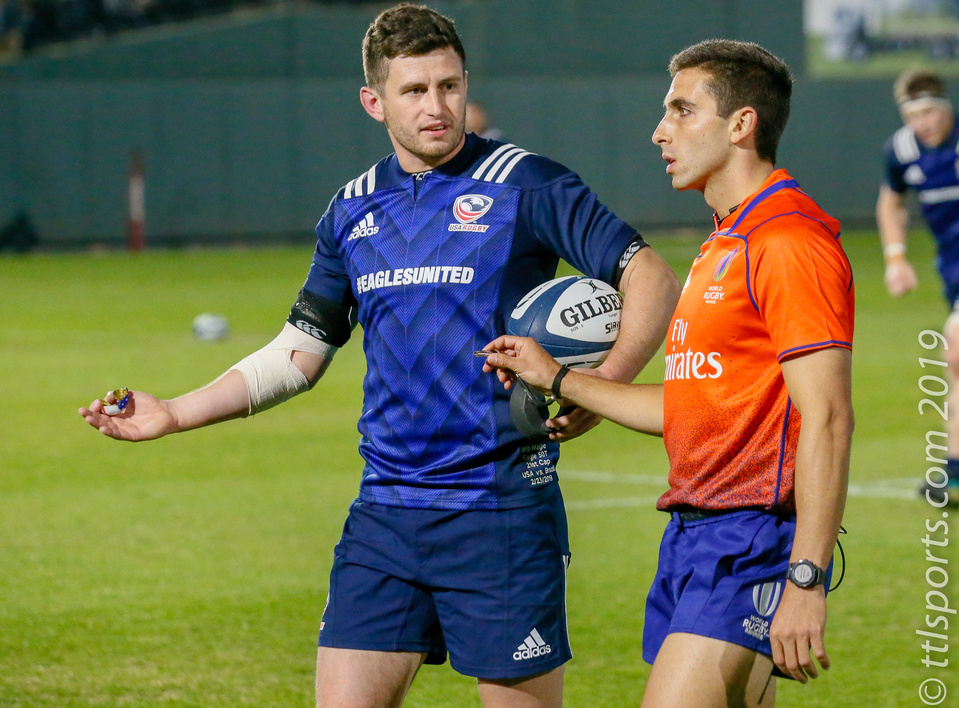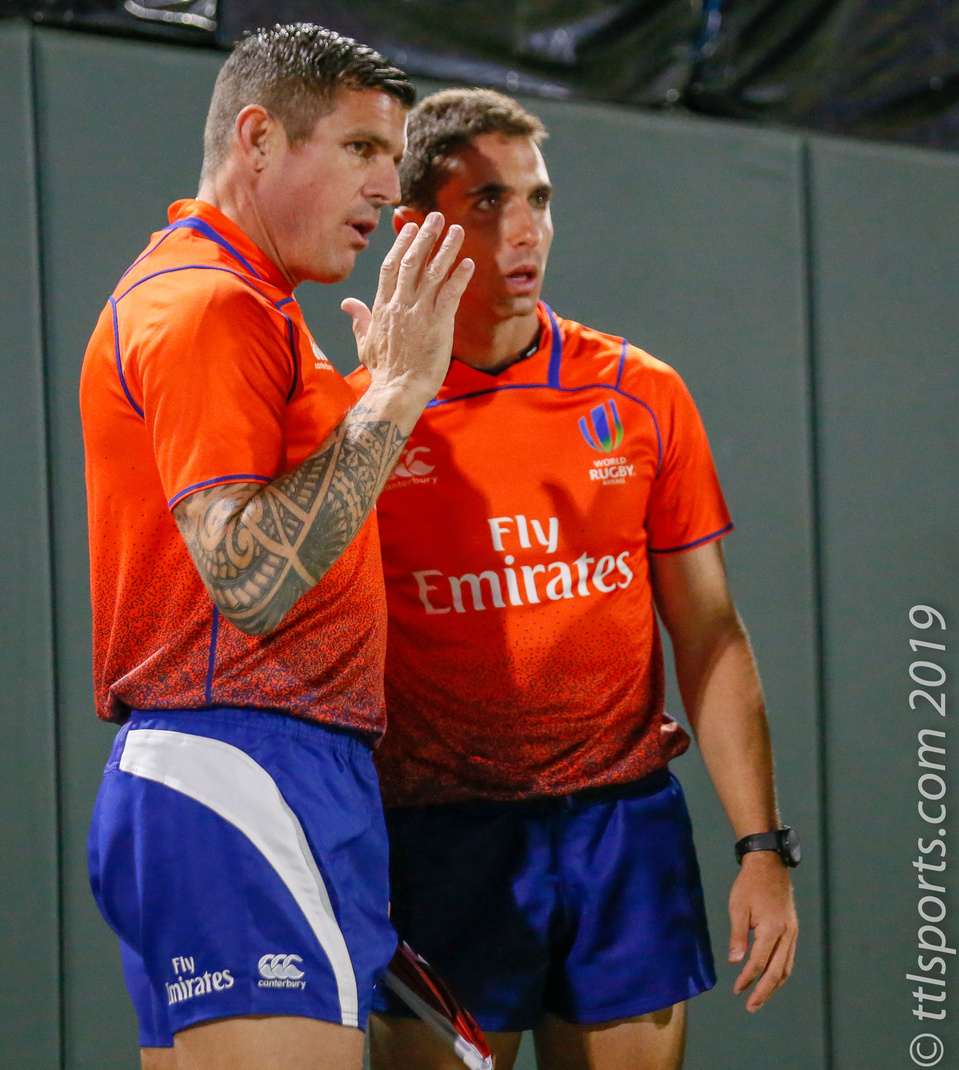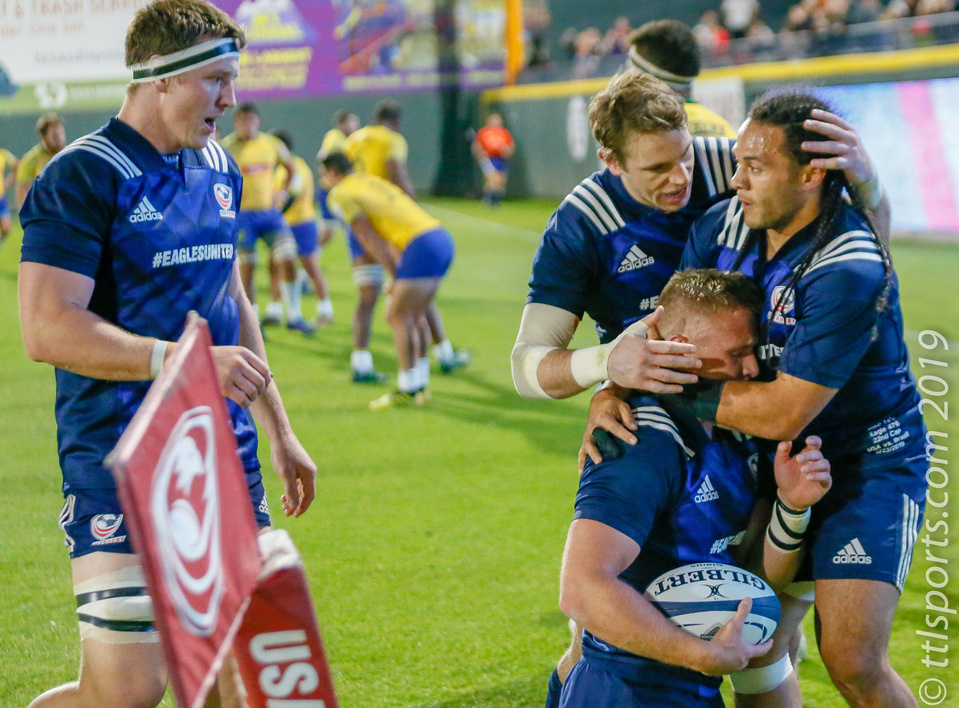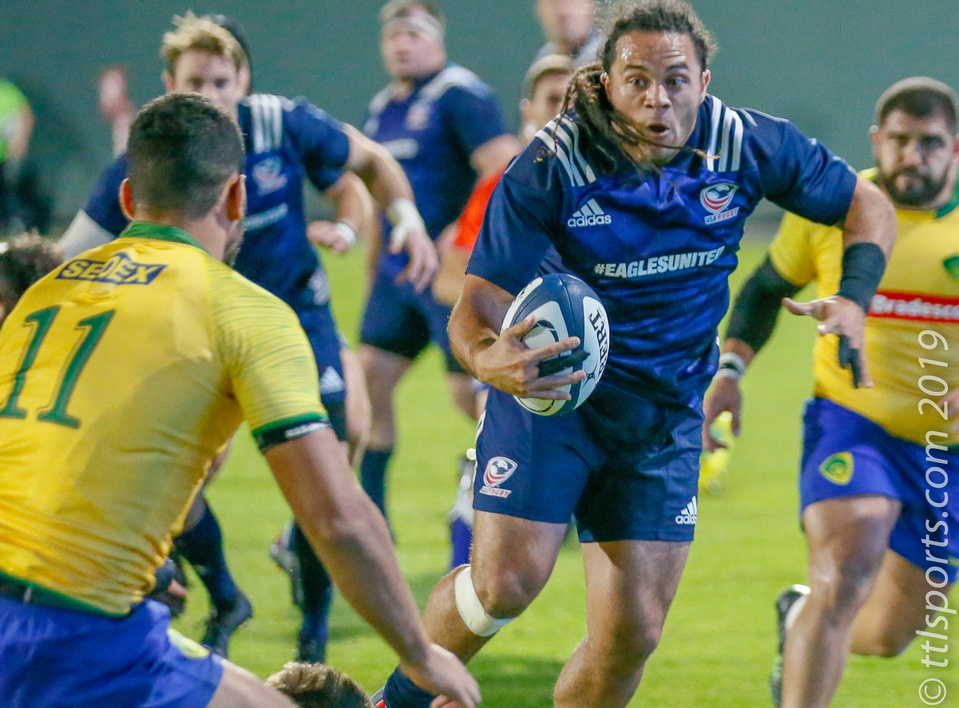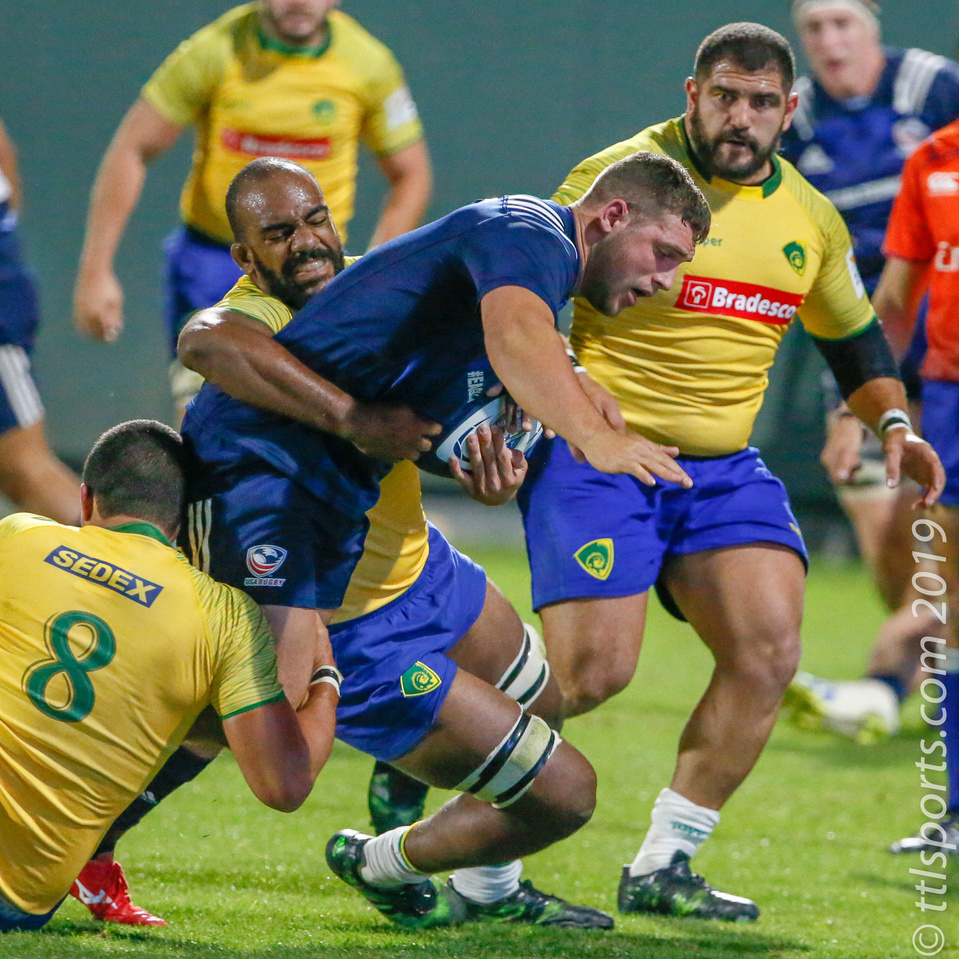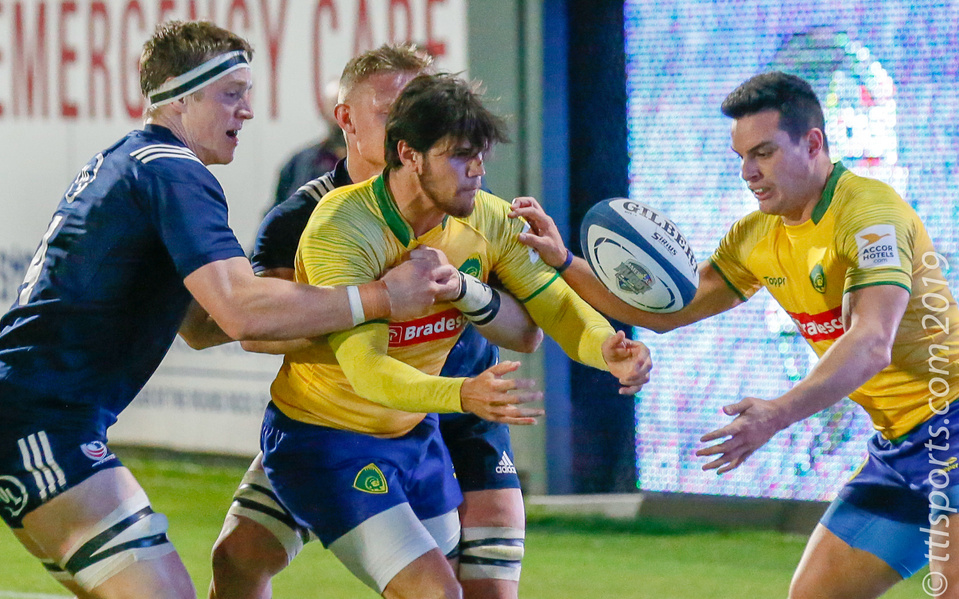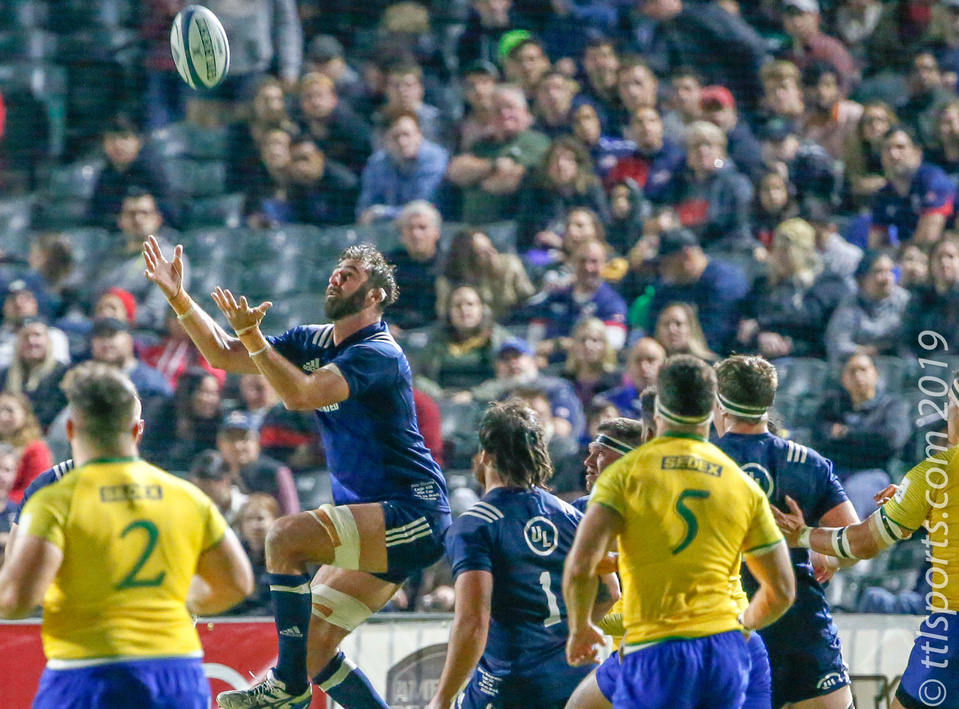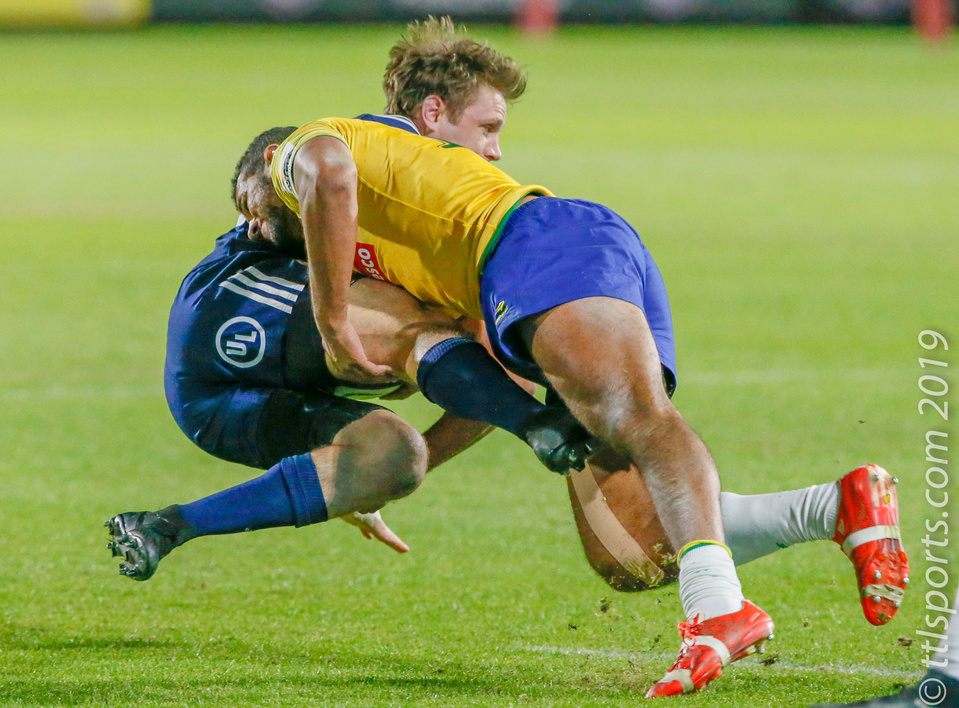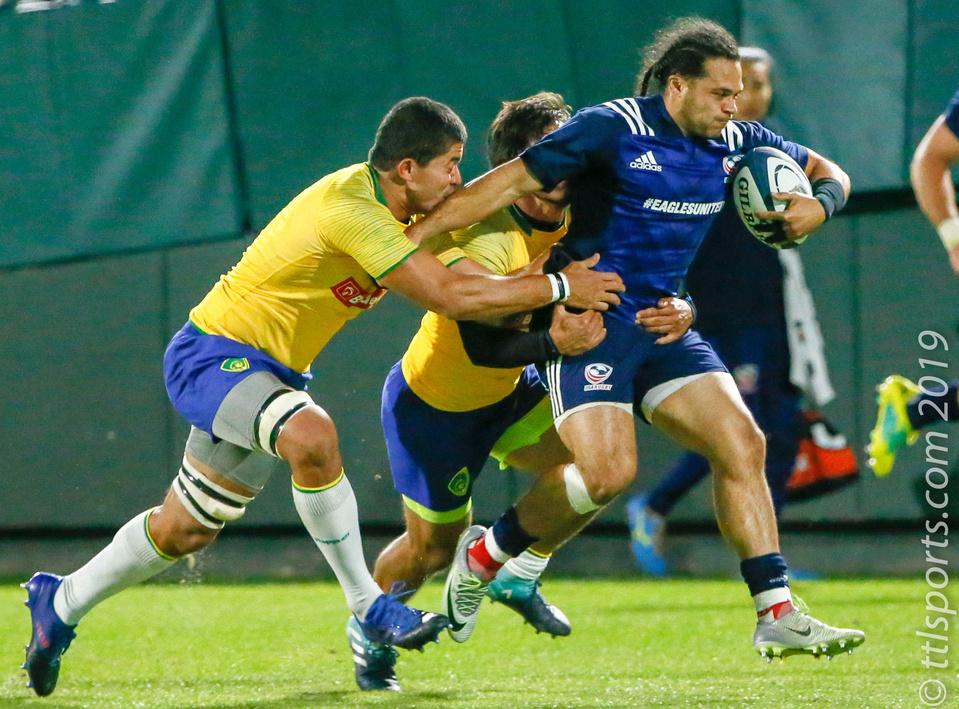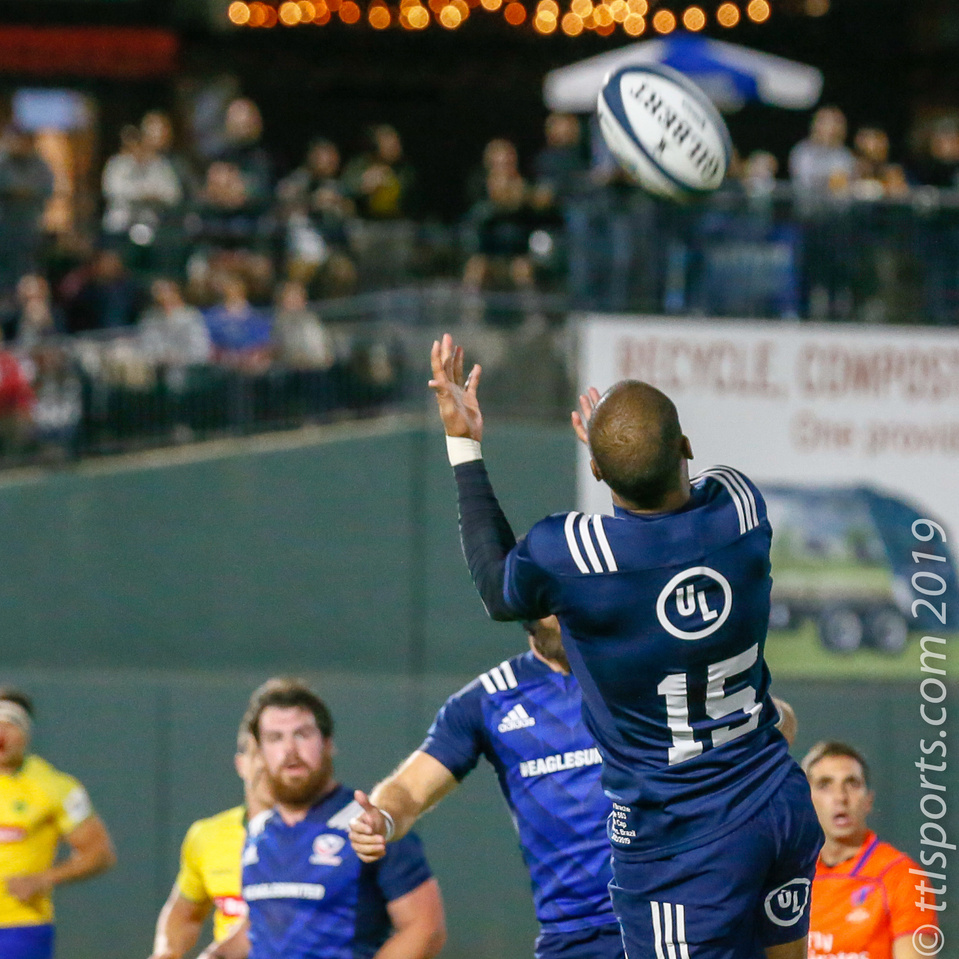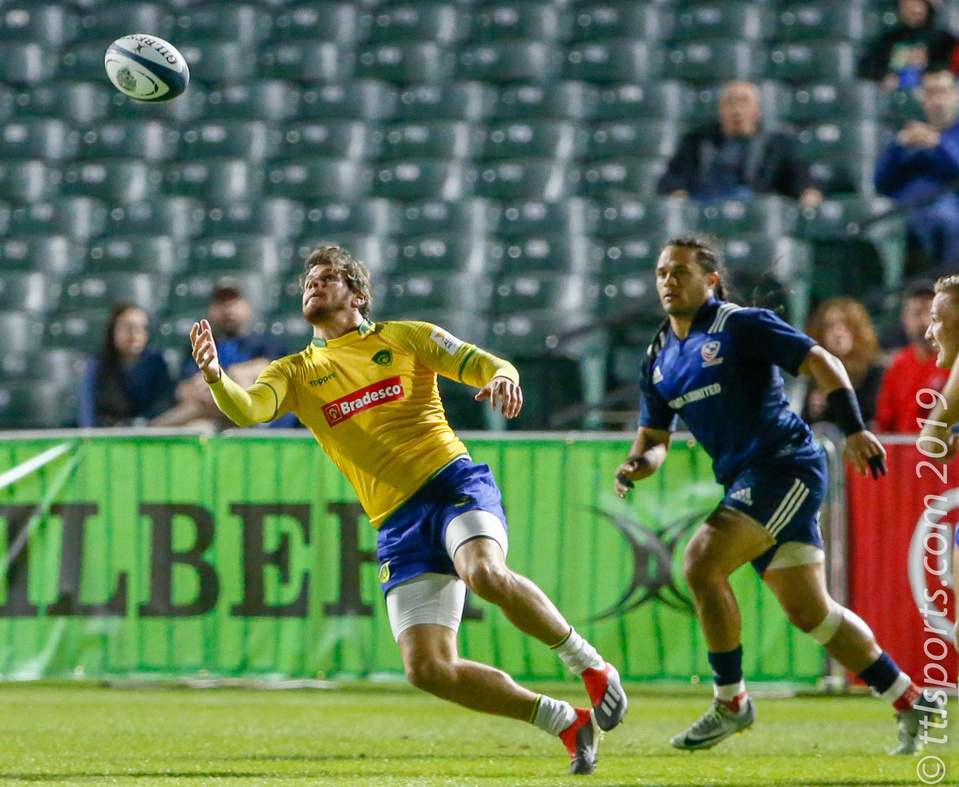 The Americas Rugby Championship (ARC) came to the Dell Diamond matching the USA Eagles versus Brazil. The USA rolled over Brazil in the first half, leading by a many as 19 points. A come-from-behind surge by Team Brazil fell short and the USA Eagles held on to win 33-28. This was the first meeting of the two teams.
The ARC is an international round robin competition that features six teams from North and South America. The championship features teams from Argentina, Brazil, Canada, Chile, Uruguay and the United States.
Both teams played cautiously in the first 25 minutes of the match. Will Magie put up two penalty kicks for the Eagles, matched by one for Brazil.
USA opened the scoring and took a 20-3 lead on three consecutive tries by Paul Lasike, Mike Te'o and Hanco Germishuys. A second penalty kick by Brazil followed by Mike Te'o second try of the match made the score 25-6. An end-of-half surge by Brazil made the score 25-13 at the half.
Brazil opened the scoring in the second half, converting on one to two penalty goal attempts. John Quill crossed the try line for Team USA to make the score 30-16. Team Brazil added another penalty goal then Ben Landry received a yellow card, giving Brazil a man advantage. Brazil succeeded in adding one try to their tally, but could do no more as time ran out with the score USA 33, Brazil 28.
Commenting on the USA Eagles performance in the second half, head coach Gary Gold said, "Pretty disappointed in how we allowed Brazil back into the game. There were periods of time in the game where we looked after the ball and we did what we wanted to do and we were very difficult to stop." He went on to say, "No try is an easy try, but we scored tries at will and the issue wasn't necessarily that the defense was so bad."