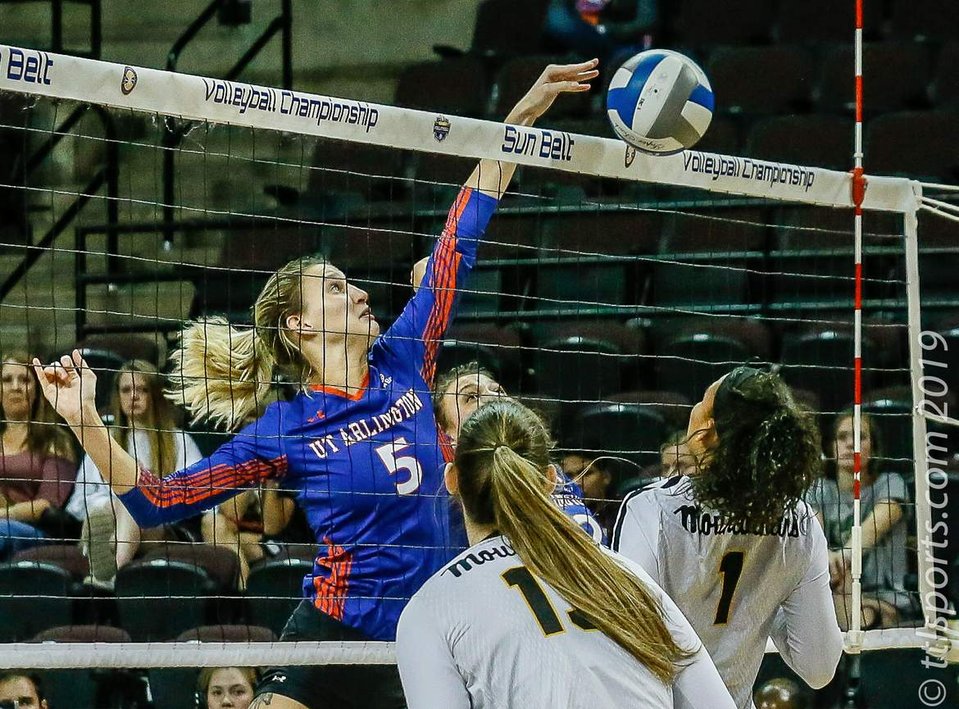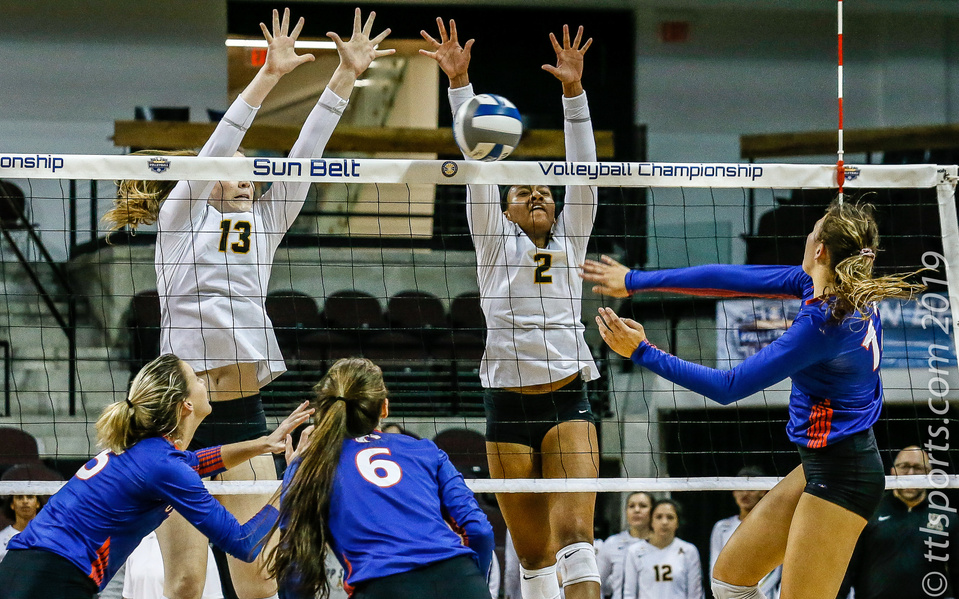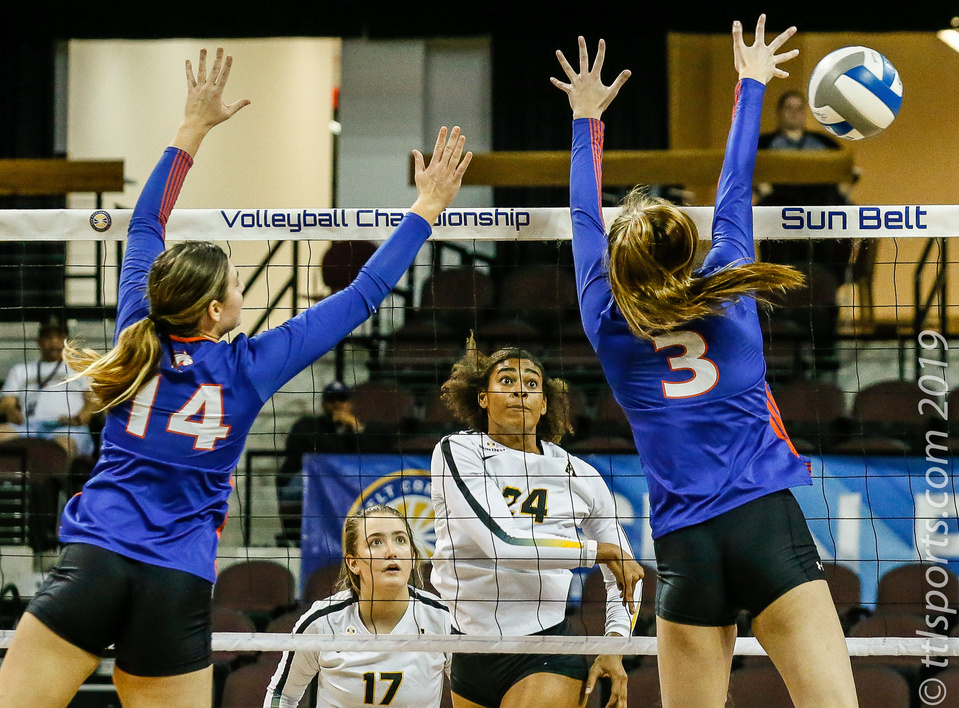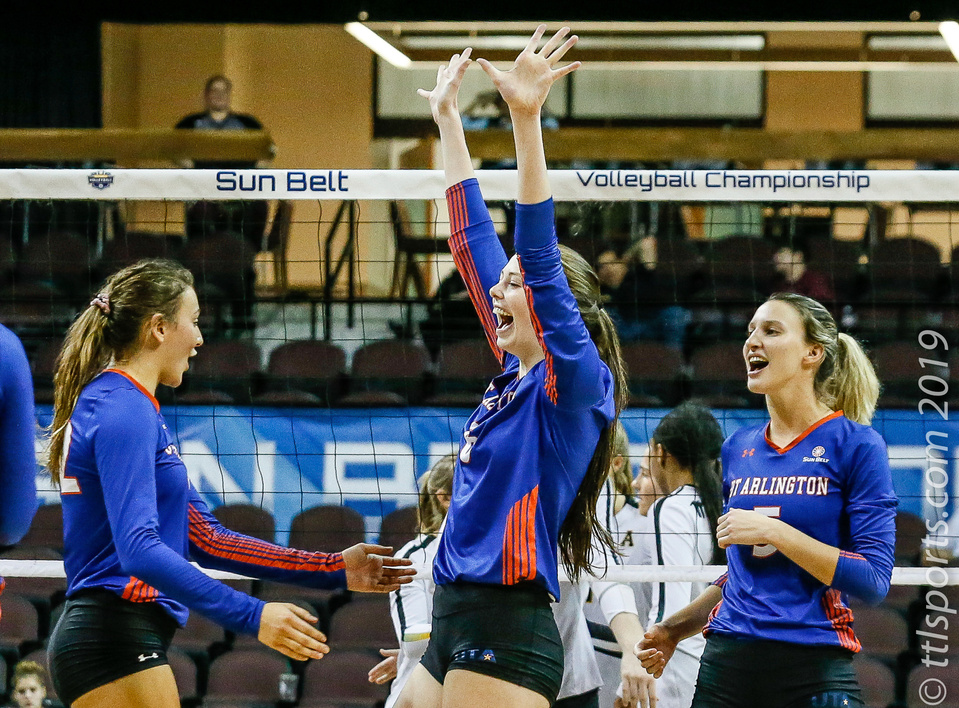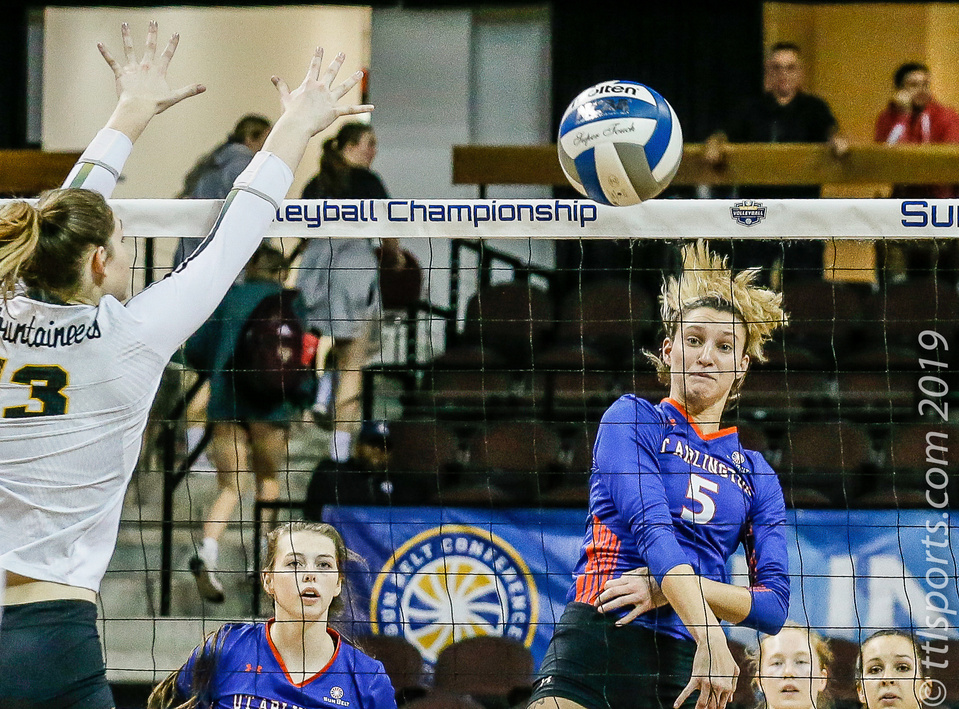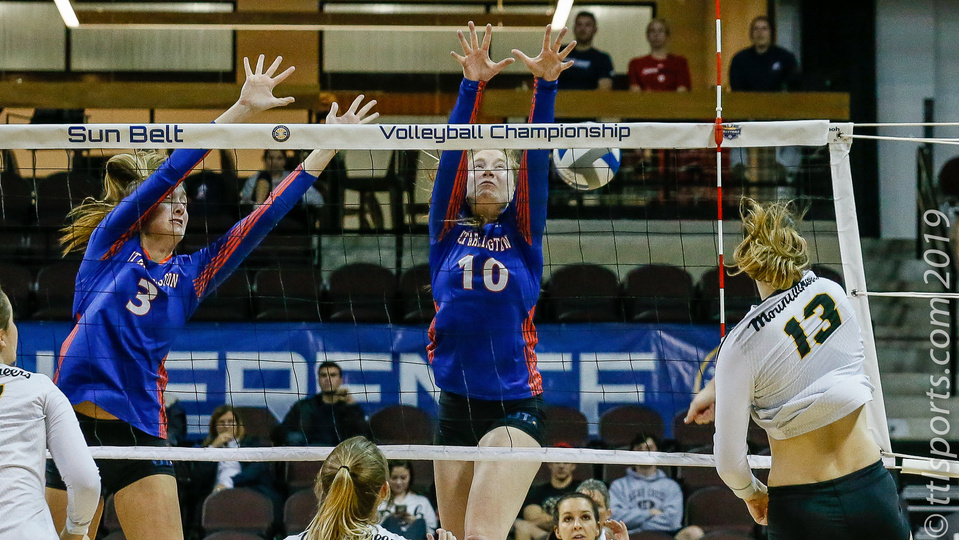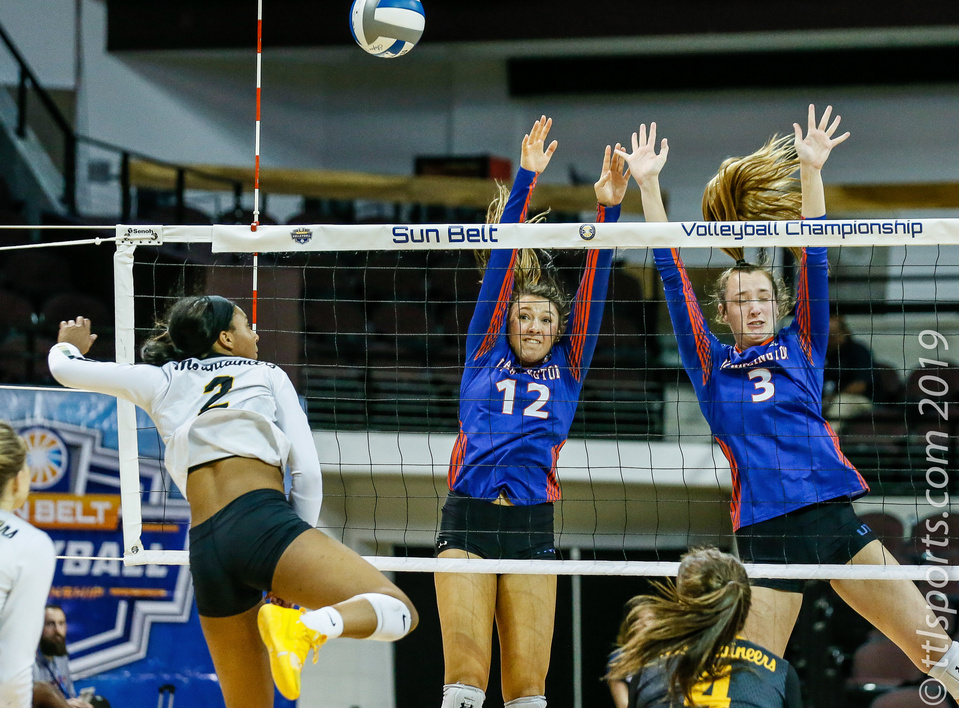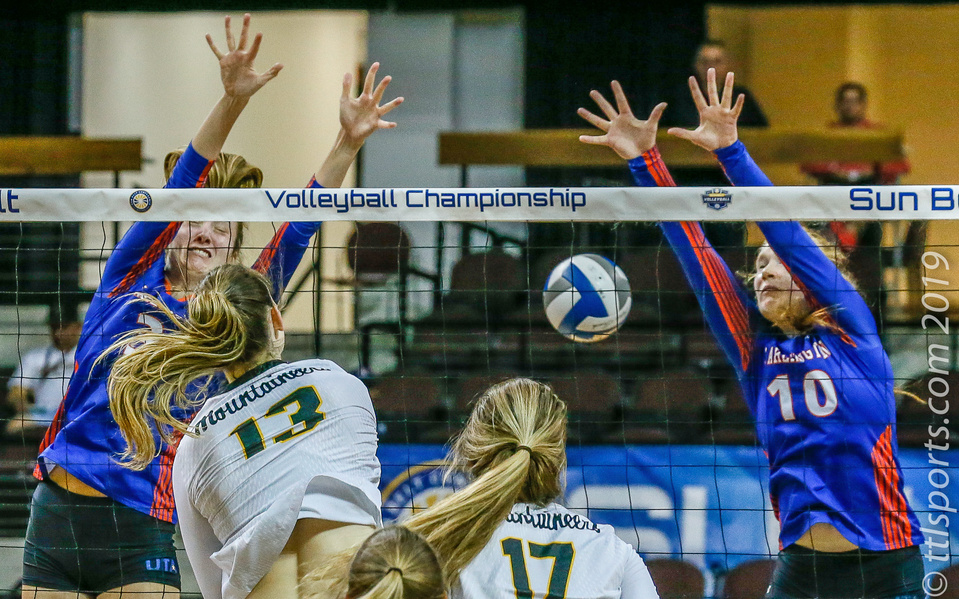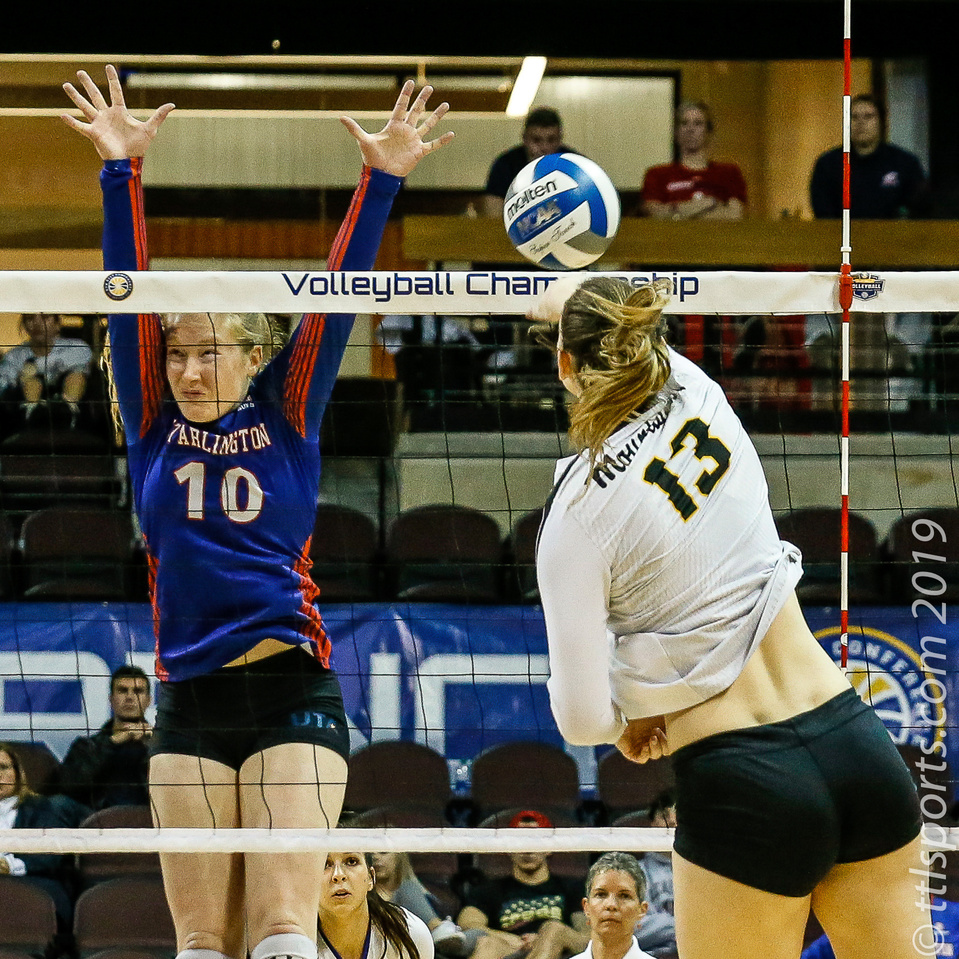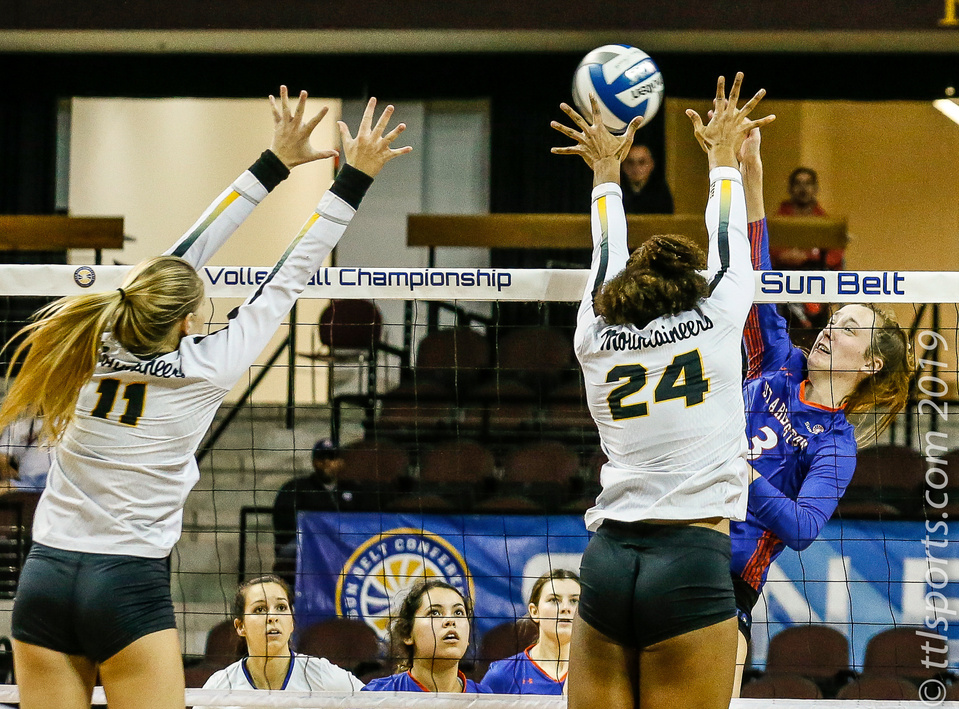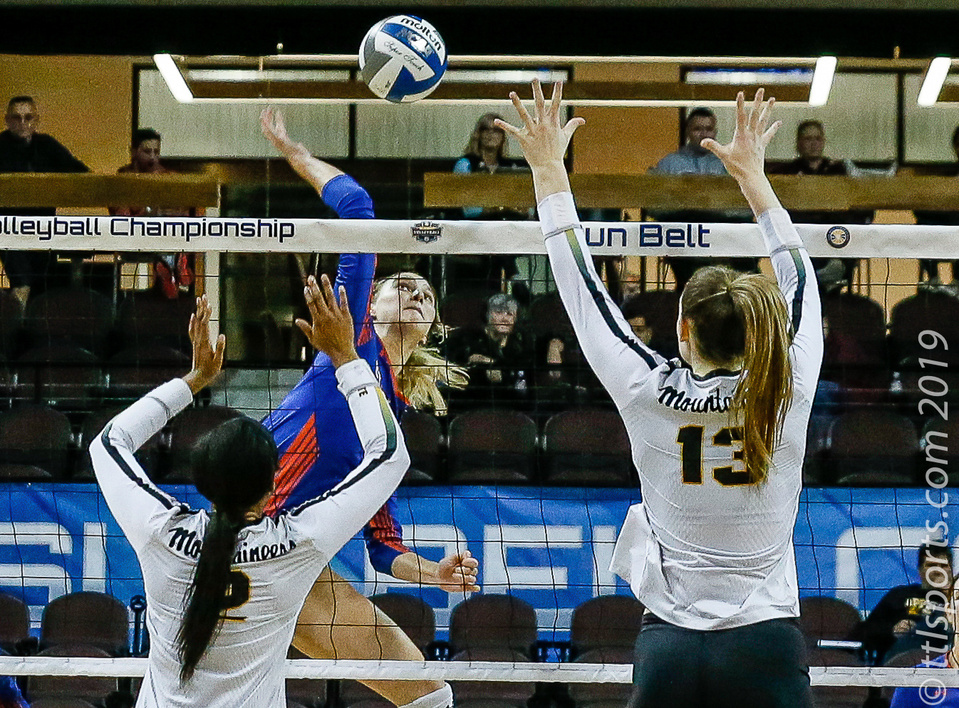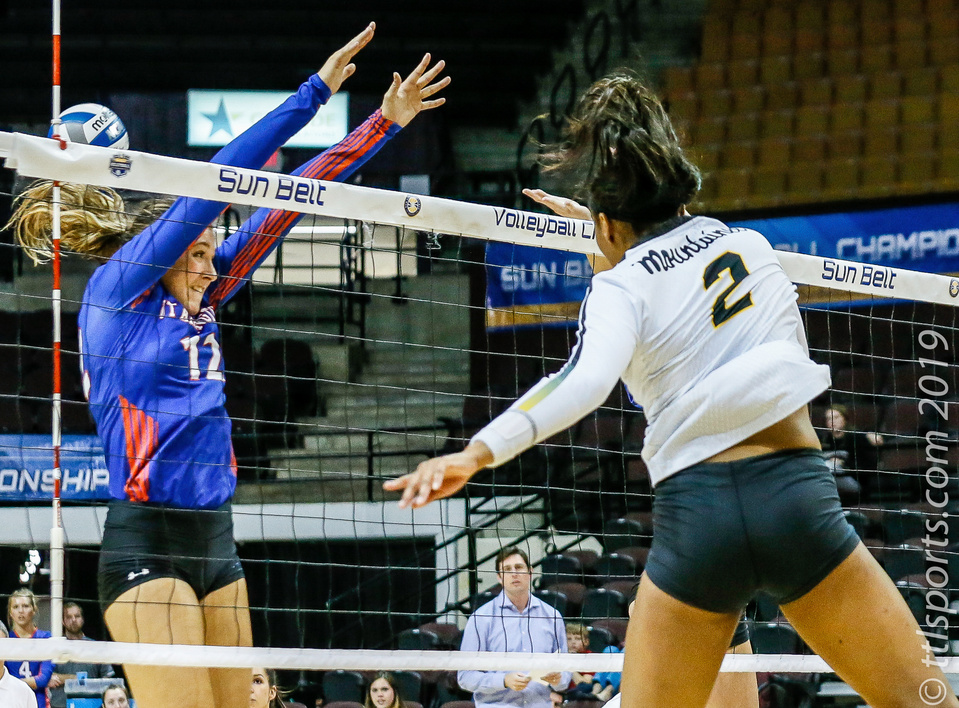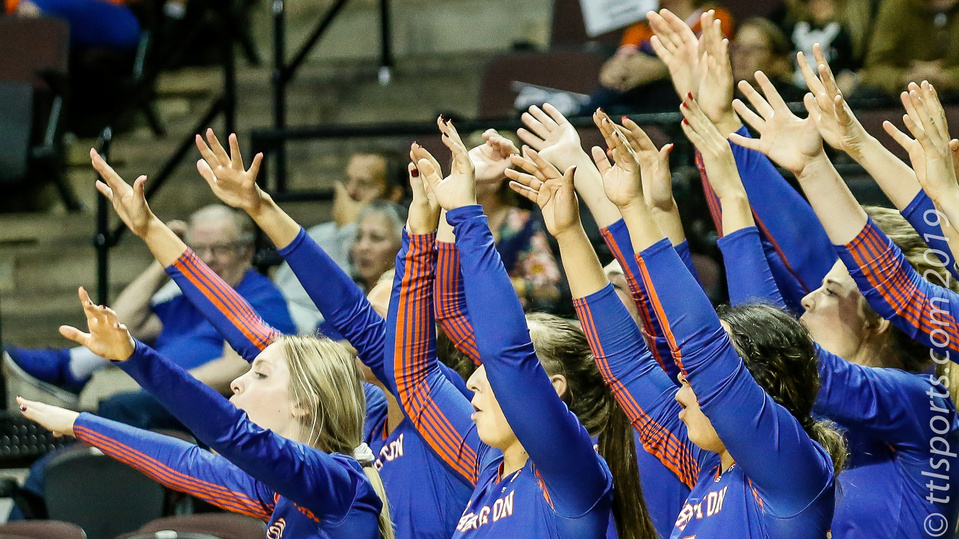 The University of Texas at Arlington (UTA) Mavericks surprised higher seed Appalachian State Mountaineers in a convincing four set victory in the first round of the Sunbelt Conference Volleyball Championship.
Both teams were highly competitive in the first three sets (25-23, 22-25, 25-21), but Appalachian State lost momentum and dropped the fourth frame (25-17).
The Mavericks out-paced the Mountaineers at the net with 61 to 53 in kills setup by 57 to 49 in assists. UTA converted on 32% of kills compared to Appalachian State's 21%.
Brooke Townsend led UTA with 16 kills (41%) while teammate Bre Walp converted on 57% attempts for 14 kills. Madelyn St. Germain notch all three of the the Mavericks' aces.
Emma Longley led Appalachian State with 17 assists and Sam Bickley dolled out 22 assists. Daryn Armstrong led with four blocks and went 6 for 13 on kills (46%).
UTA will face the number three seed South Alabama Jaguars Friday night.