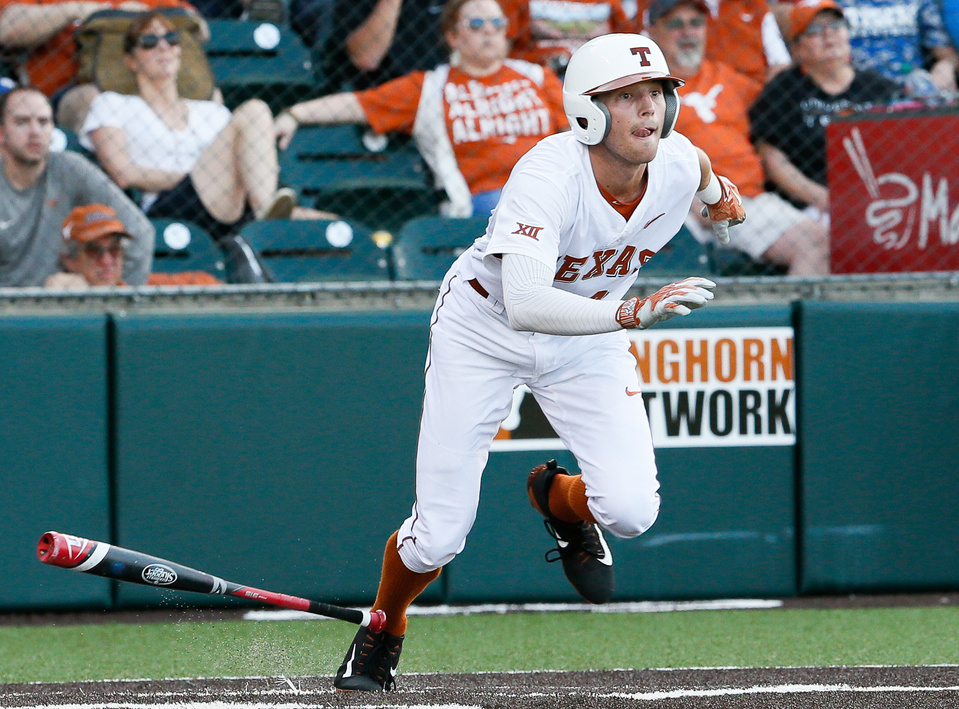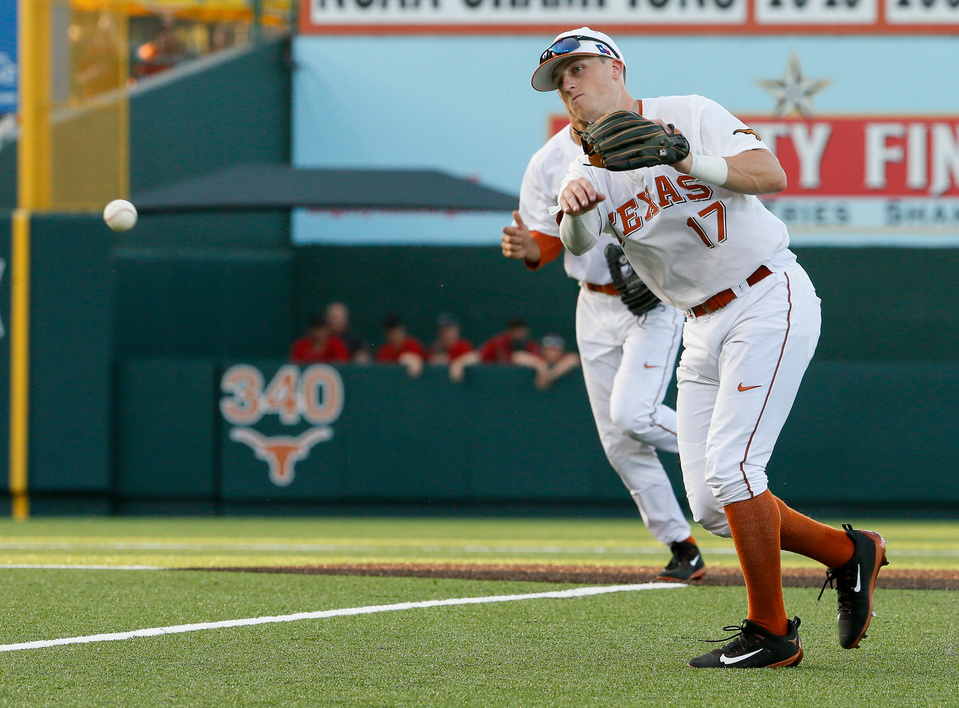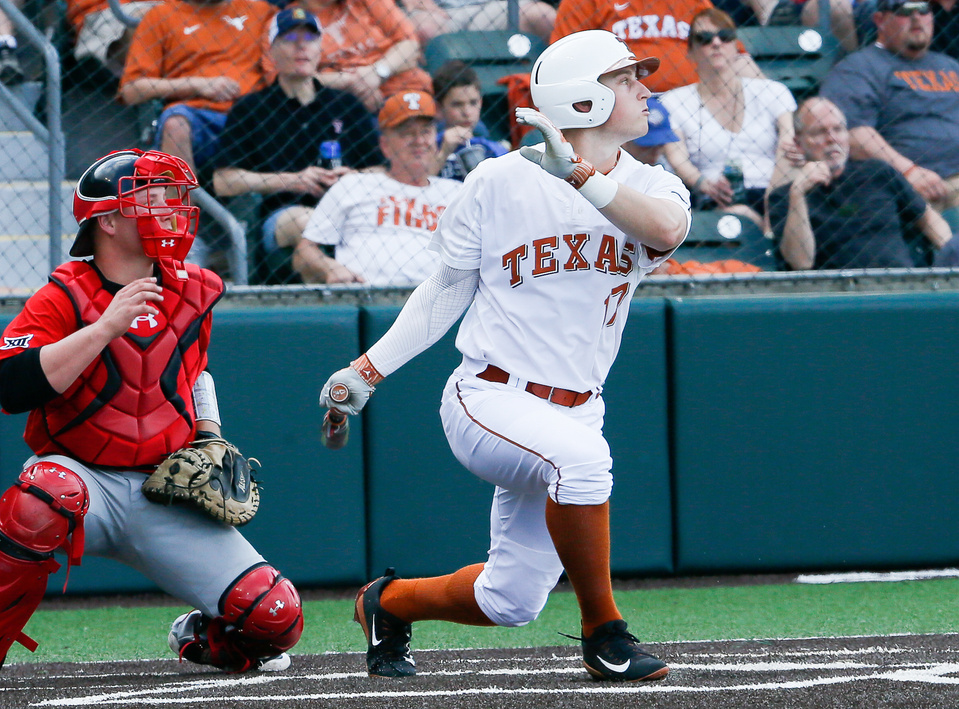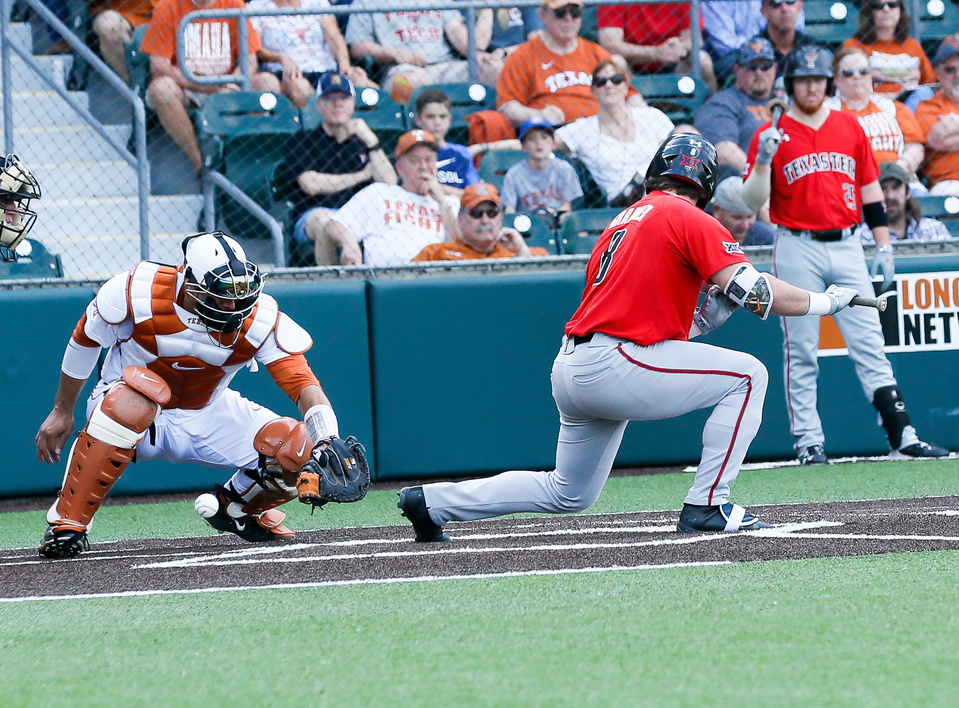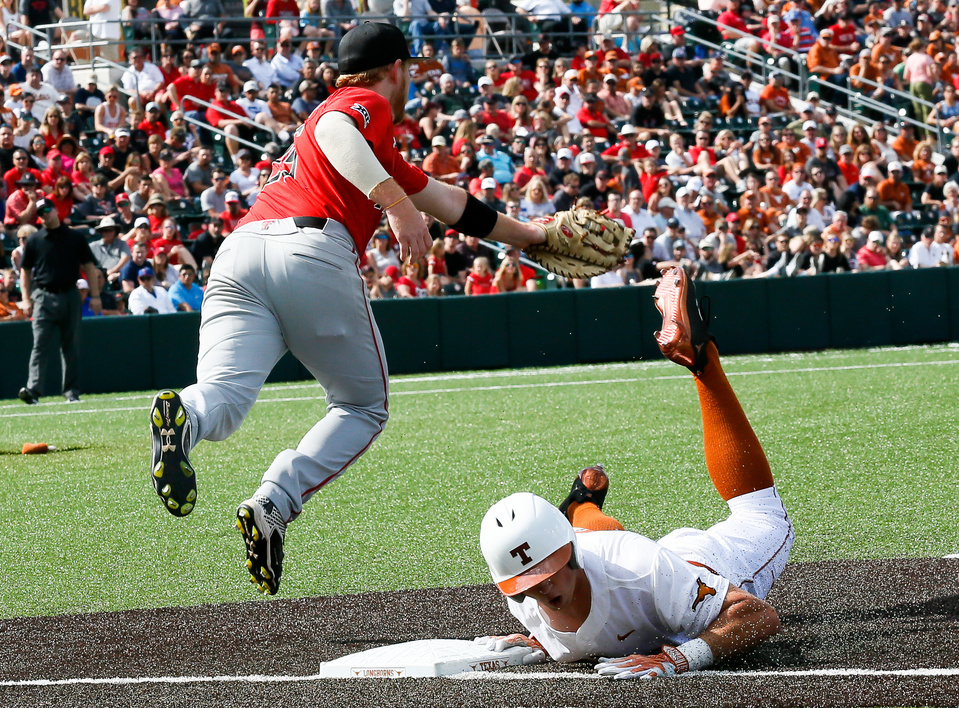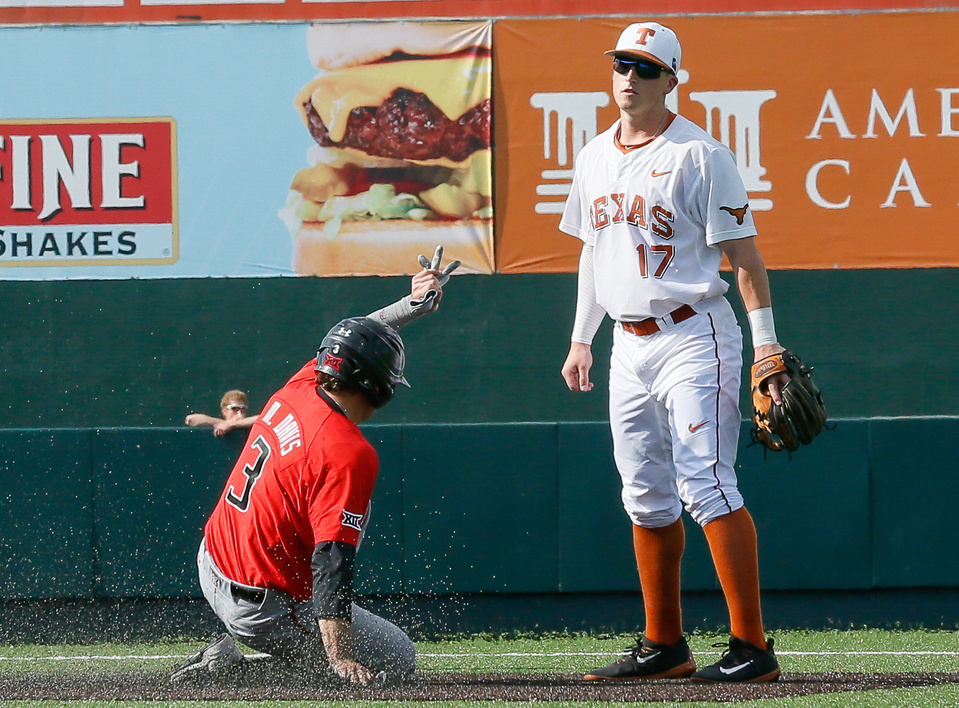 The University of Texas Longhorn baseball team had high hopes this weekend as they began Big 12 Conference play against the #6 ranked Texas Tech University Red Raiders. The Longhorns entered the weekend with a 13-6 record and momentum they hoped would reclaim former glory days.
Texas dropped the Friday night series opener by a score of 2-1. Saturday was a new day and the Longhorns intended to even the series. The Longhorn jumped on the scoreboard in the first inning as Travis Jone got on base with a walk, and later scored on a single by Austin Todd.
The rest of the scoring was all Texas Tech. Michael Davis of the Red Raiders tied the game on a single by Josh Jung in the top of the third inning. Jung later score on single to center field by Michael Berglund to take the lead in the same inning.
The remainder of the game was nip and tuck, give and take, but the results unchanged. Morgan Cooper was the losing pitcher for the Longhorns and Steven Gingery got the win for the Red Raiders.