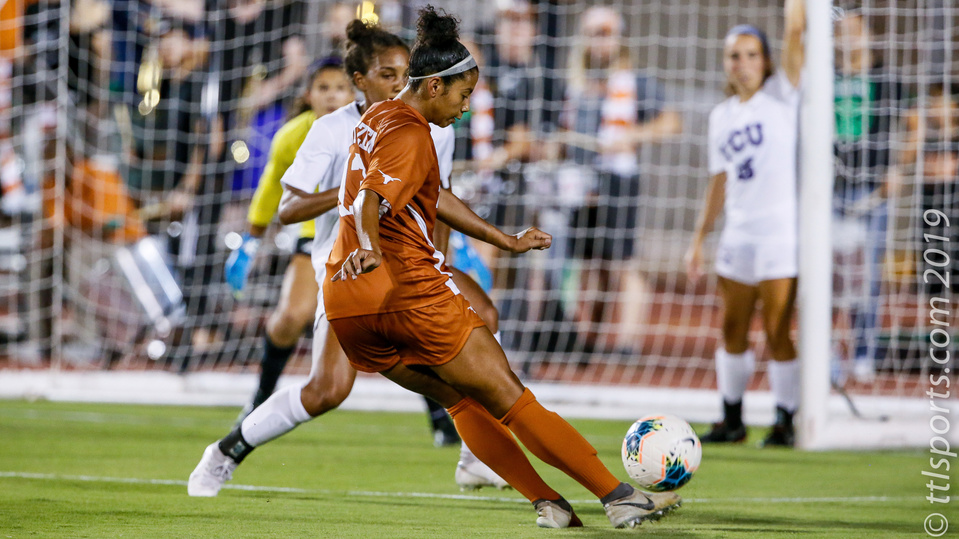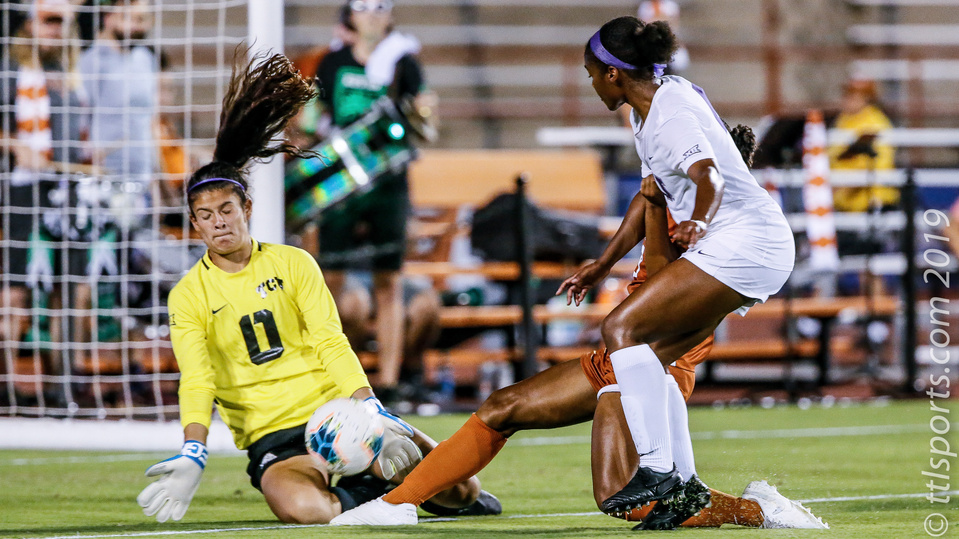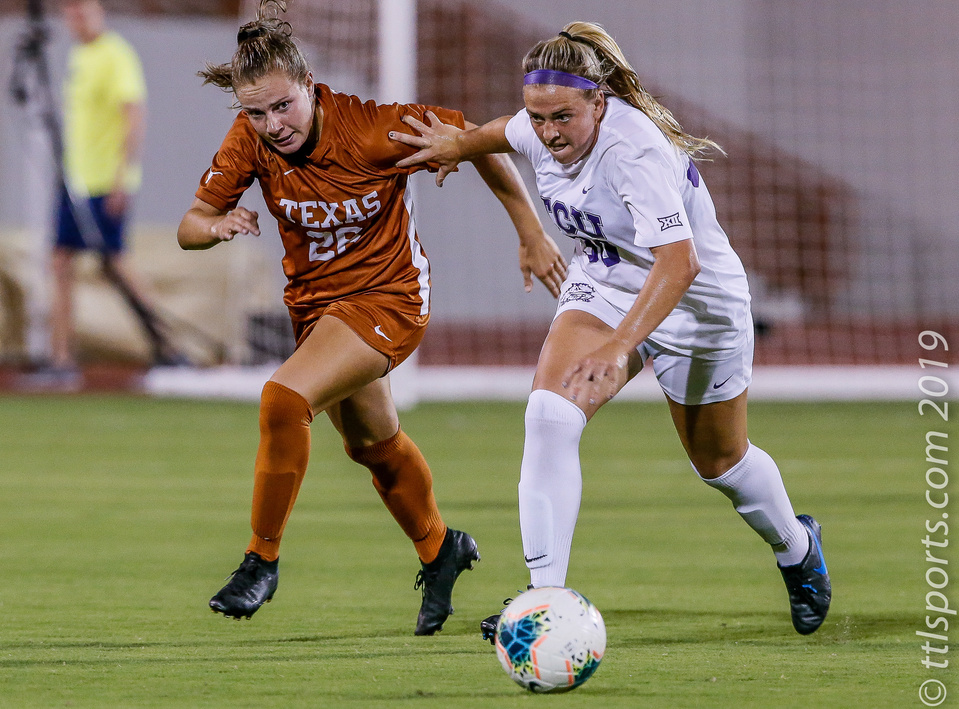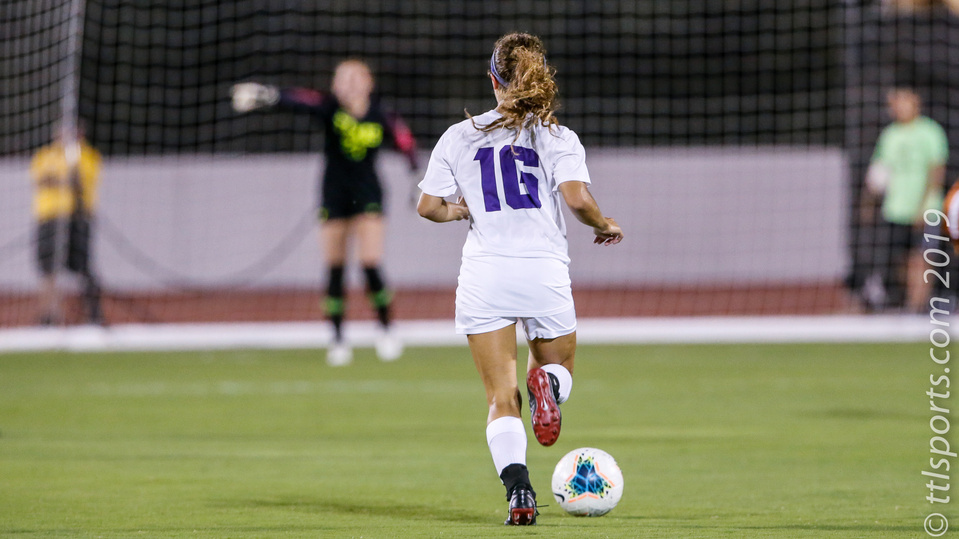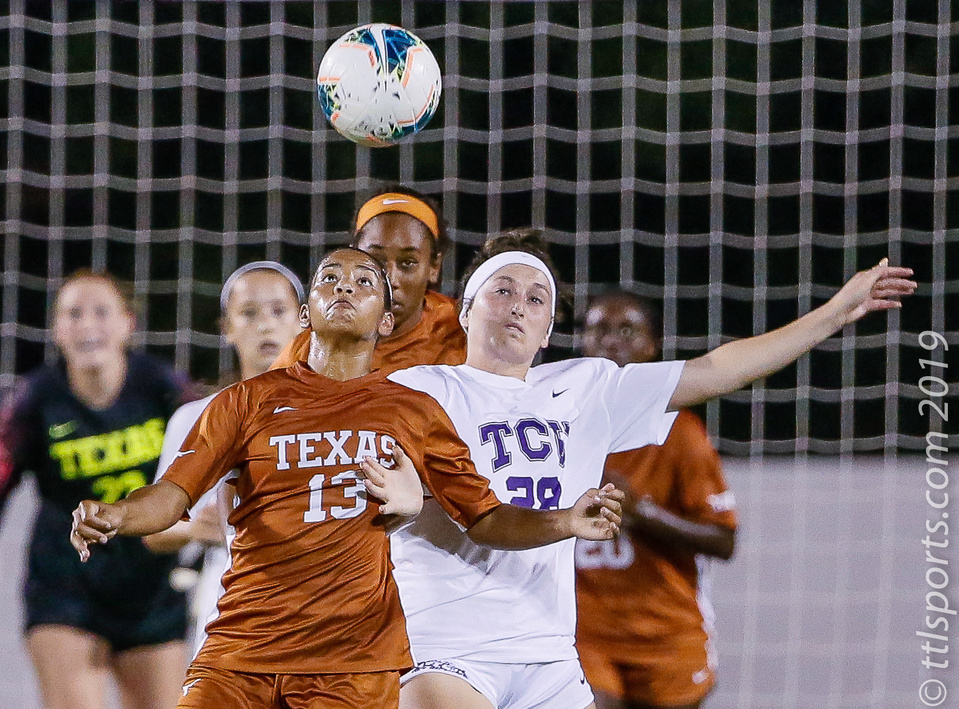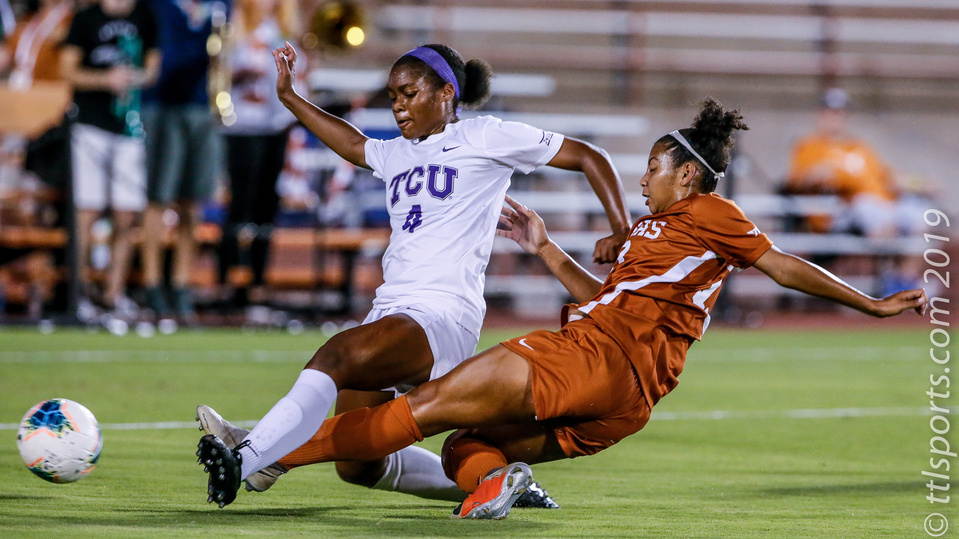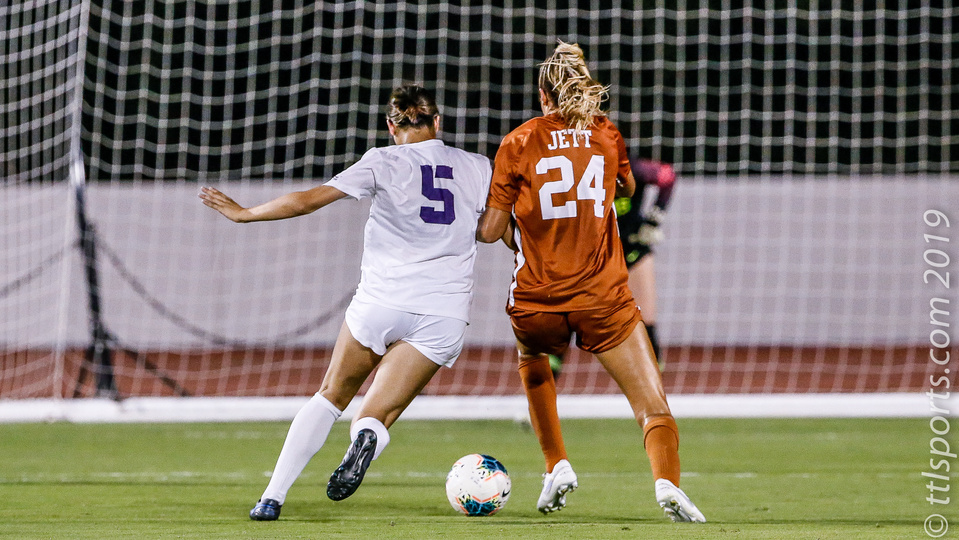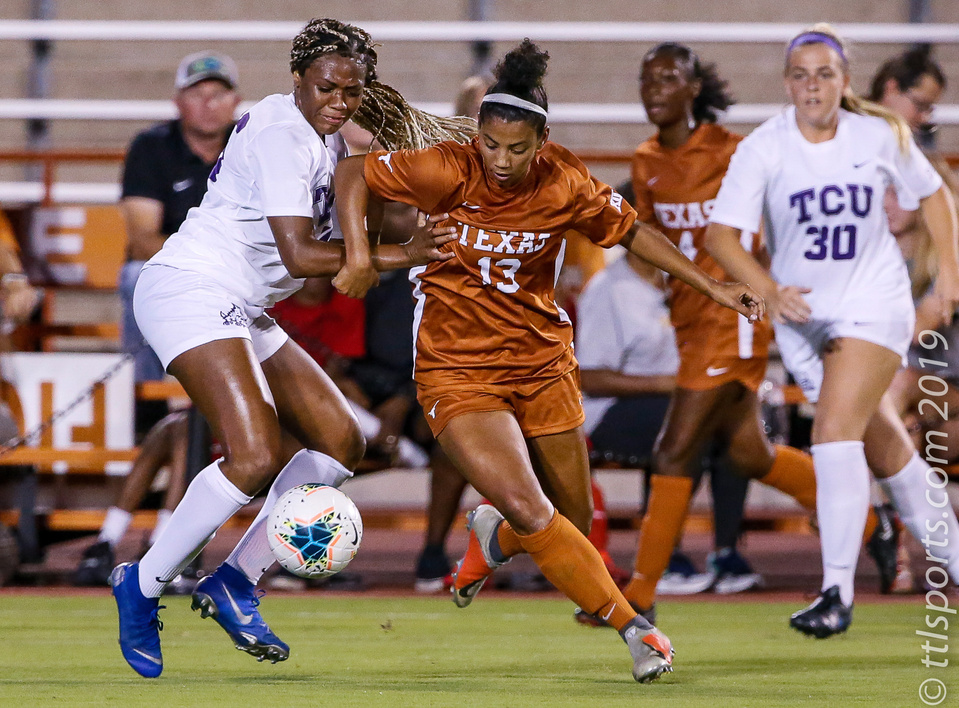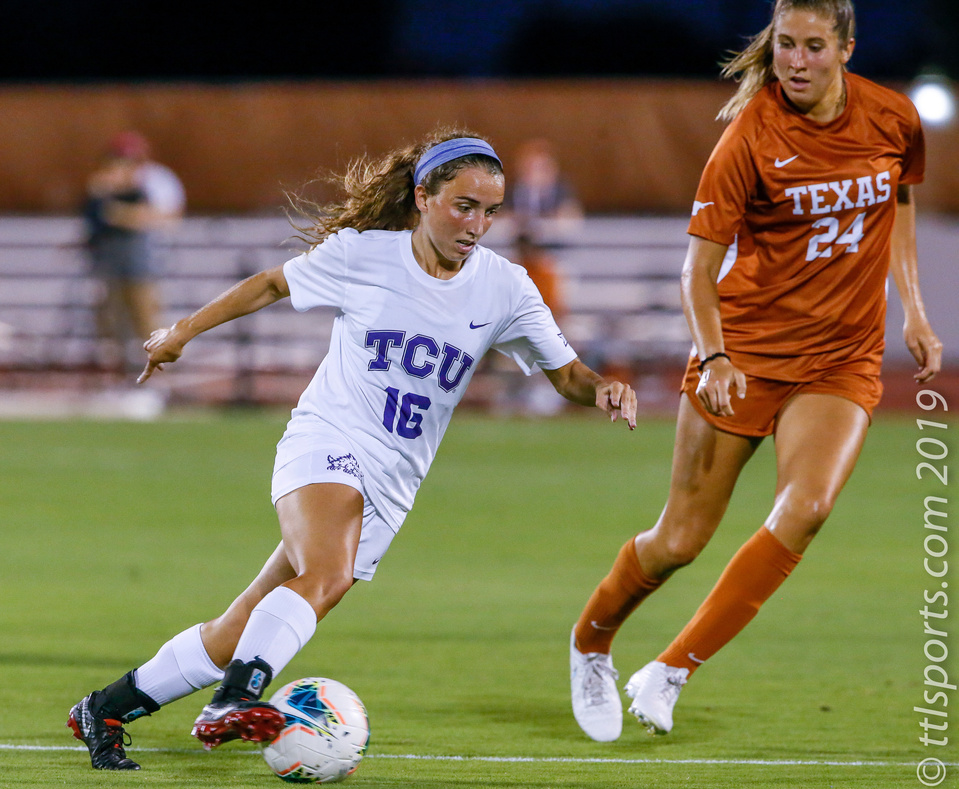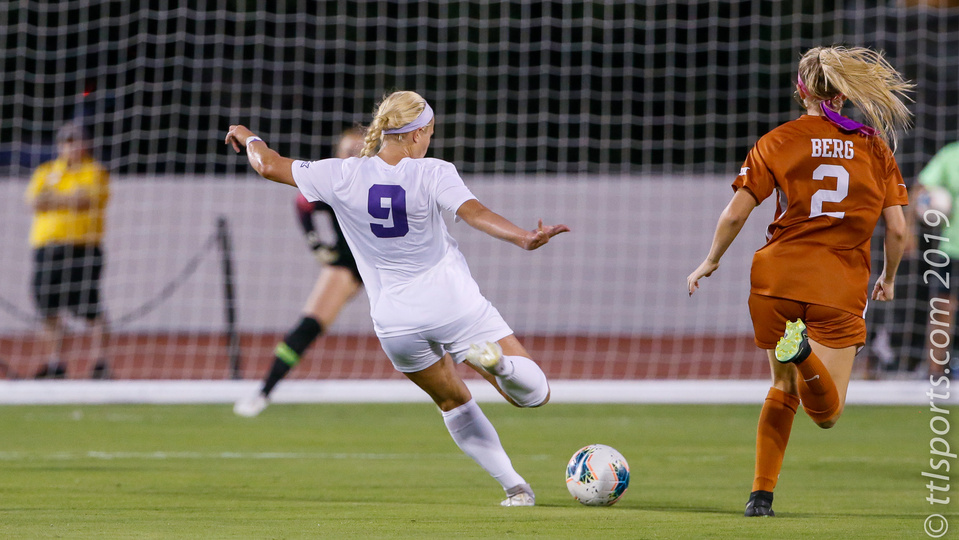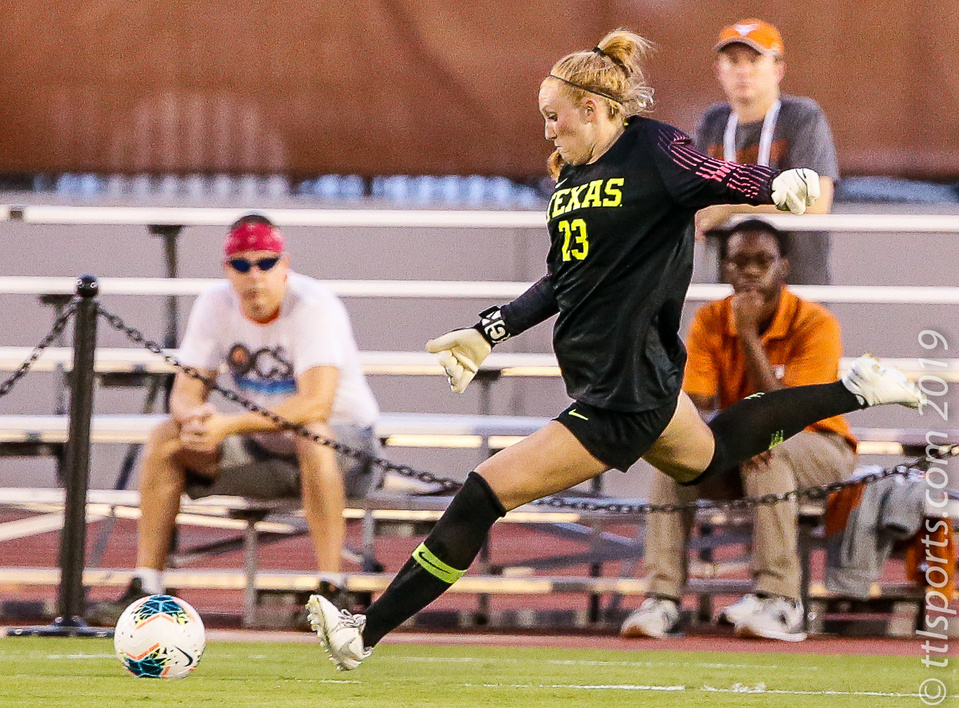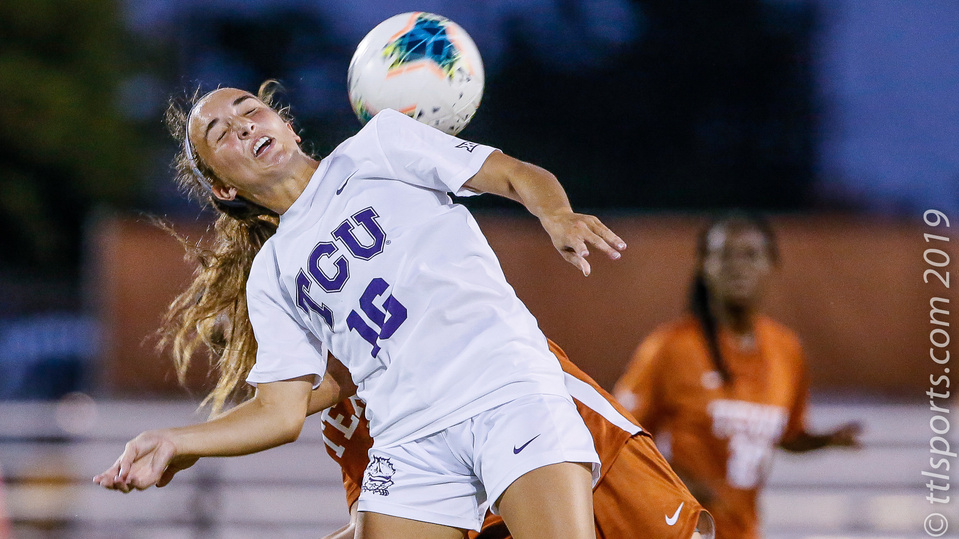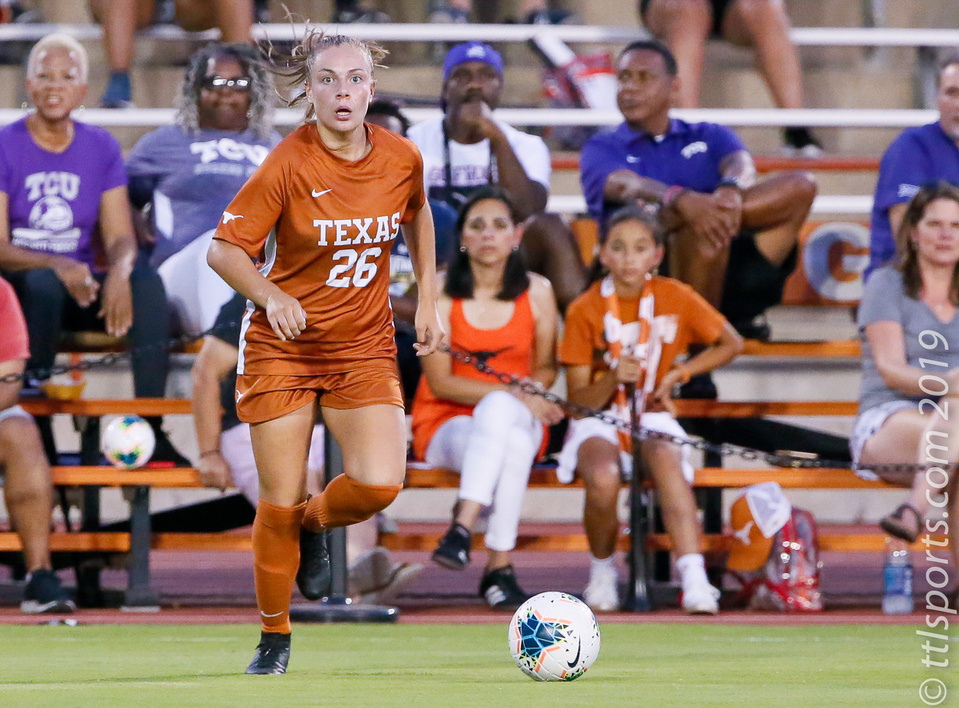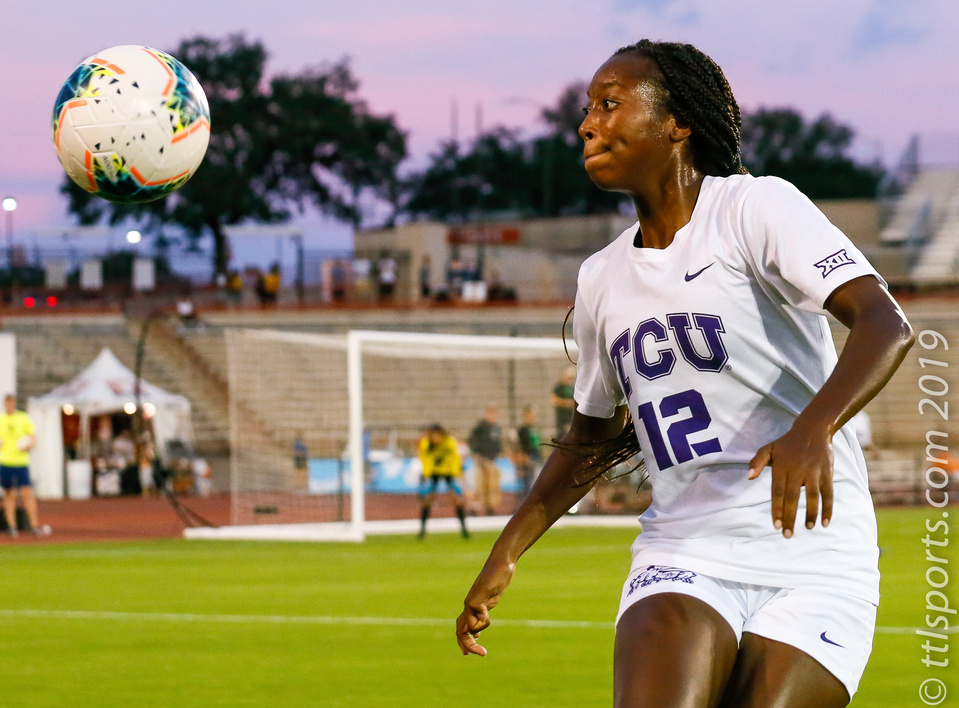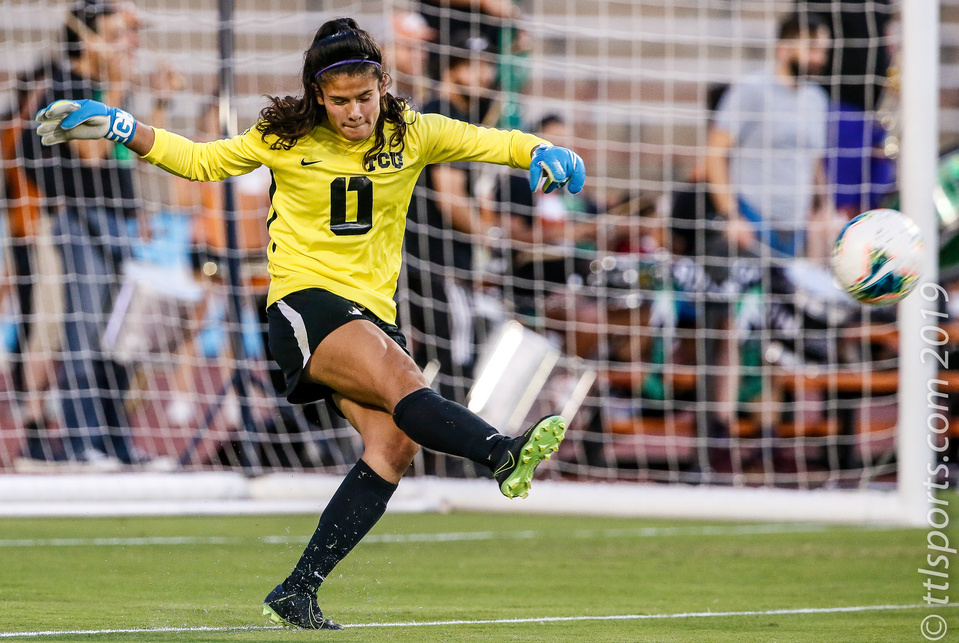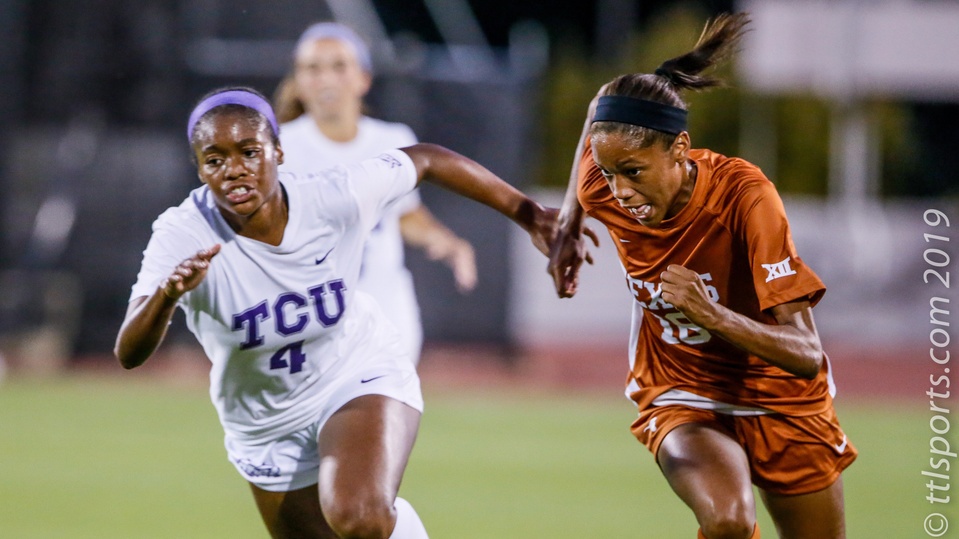 The University of Texas Longhorns (8-4-0, 3-0-0 Big 12) defeated the Texas Christian University Horned Frogs, 1-0, to remain unbeaten in Big 12 Conference play. Texas improved it record to 3-0 in Big 12 play for the first time since 2017 and for just the sixth time in school history.
The games only goal came with less than 3 minutes remaining in regulation play.
"Honestly, I didn't really see much," forward Cydney Billups told reporter on her game winning assist. "My head was down. But I heard Cyera screaming her face off."
Teammate Cyera Hintzen took Billups' pass and found the back of the net with 2 minutes remaining in the match. Hintzen took 6 shots (3 on-target) in the match.
"I wouldn't call it pressure, but I know my job as forward is to put the ball in the back of the net," Hintzen told reporters after the match. "So when I don't finish in the beginning I know that 10 seconds is enough time to score. It's just taking care of those little moments toward the end of the game and putting more focus on the finish."
Hintzen's goal was her fourth of the season, her 12th career match-winner, the 26th of her distinguished tenure at UT.
The Longhorns played without leading goal scorer Julia Grosso (7 goals). The sophomore midfielder was called up to the Canadian Women's Senior National Team for a friendly match against Japan in Shizuoka, Japan.
TCU out-shot Texas by a total of 18-14, but the Longhorns led 7-3 in shots on target. The Horned Frogs held a 7-3 advantage on corner kicks.