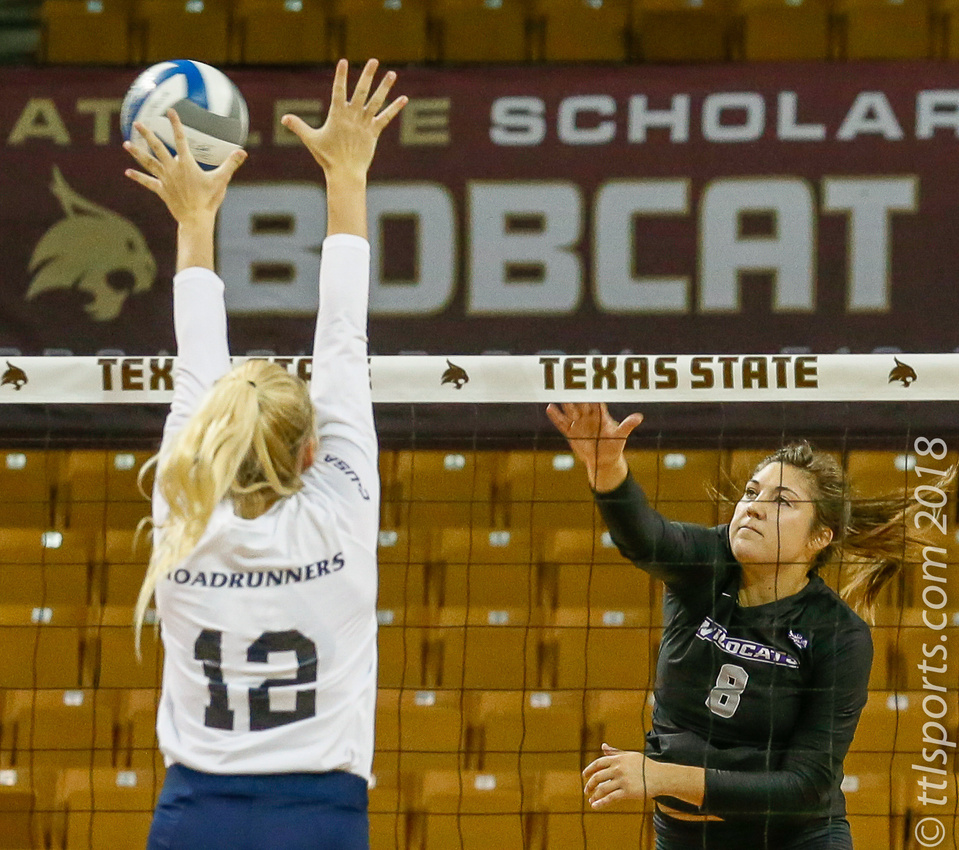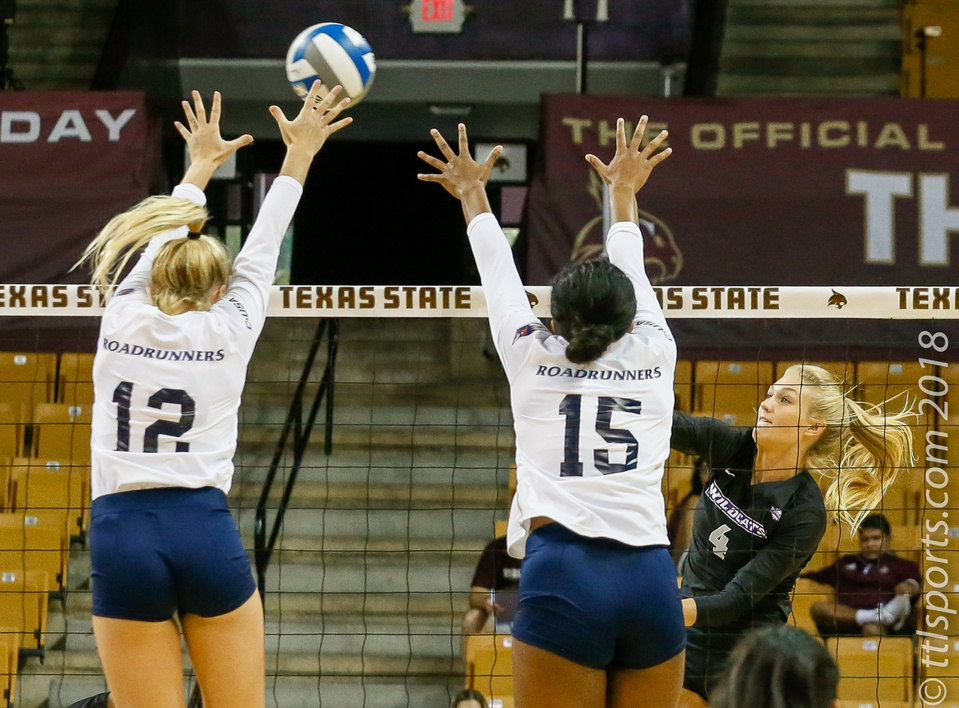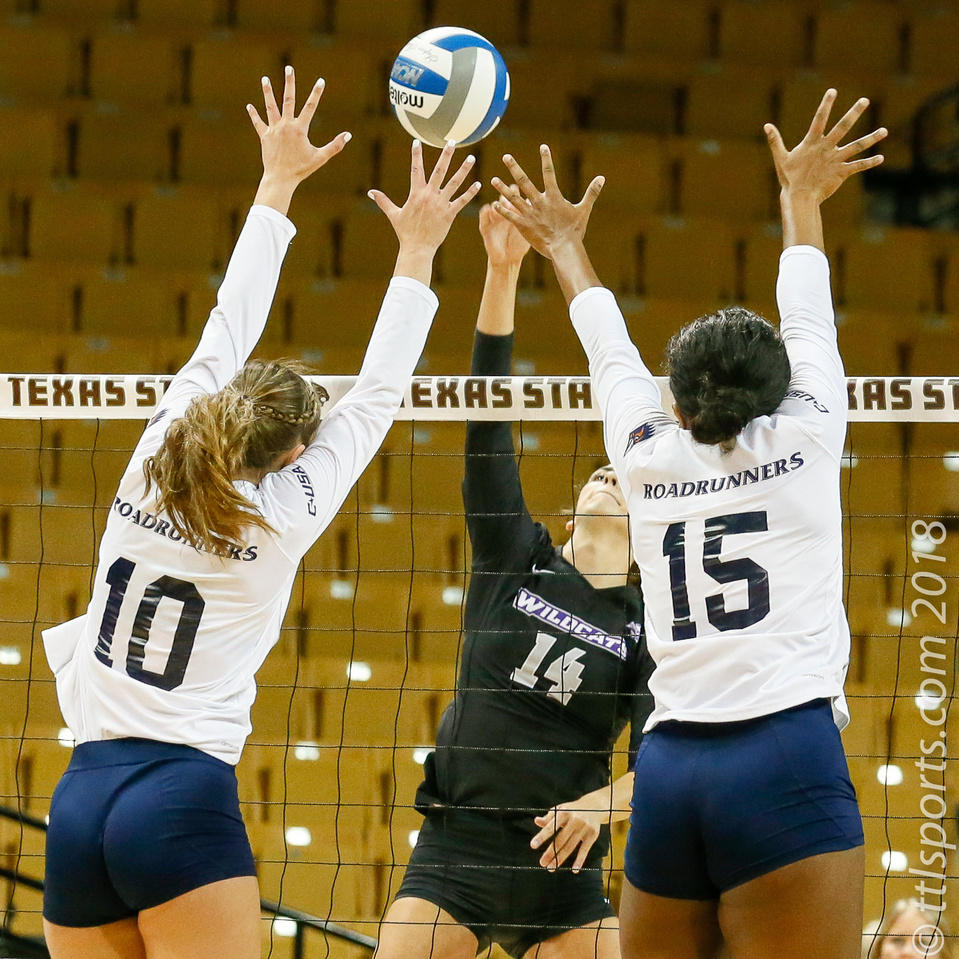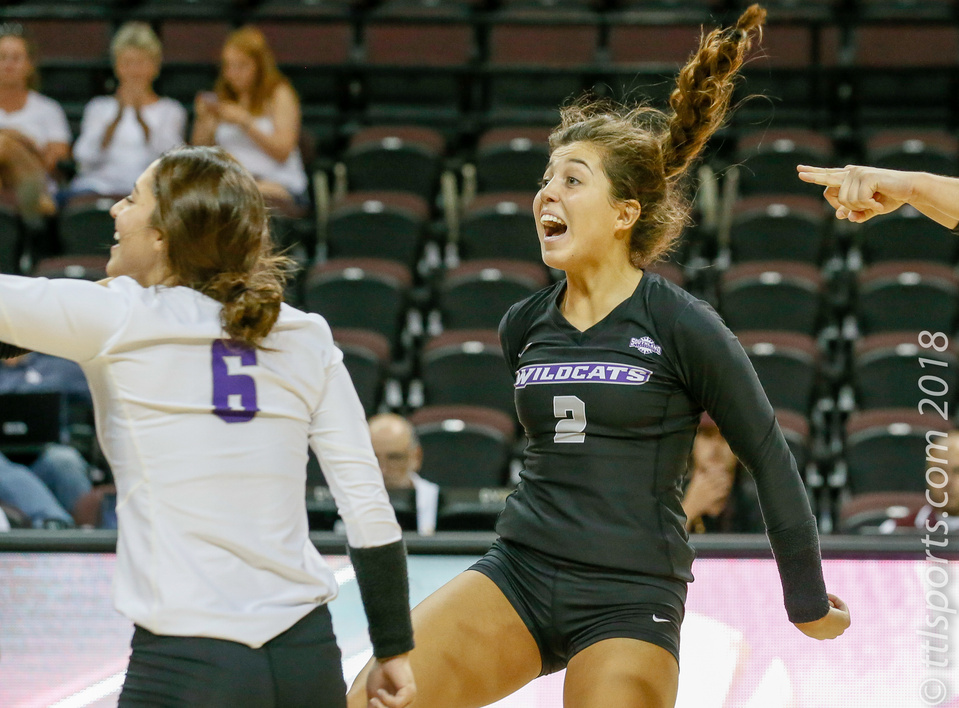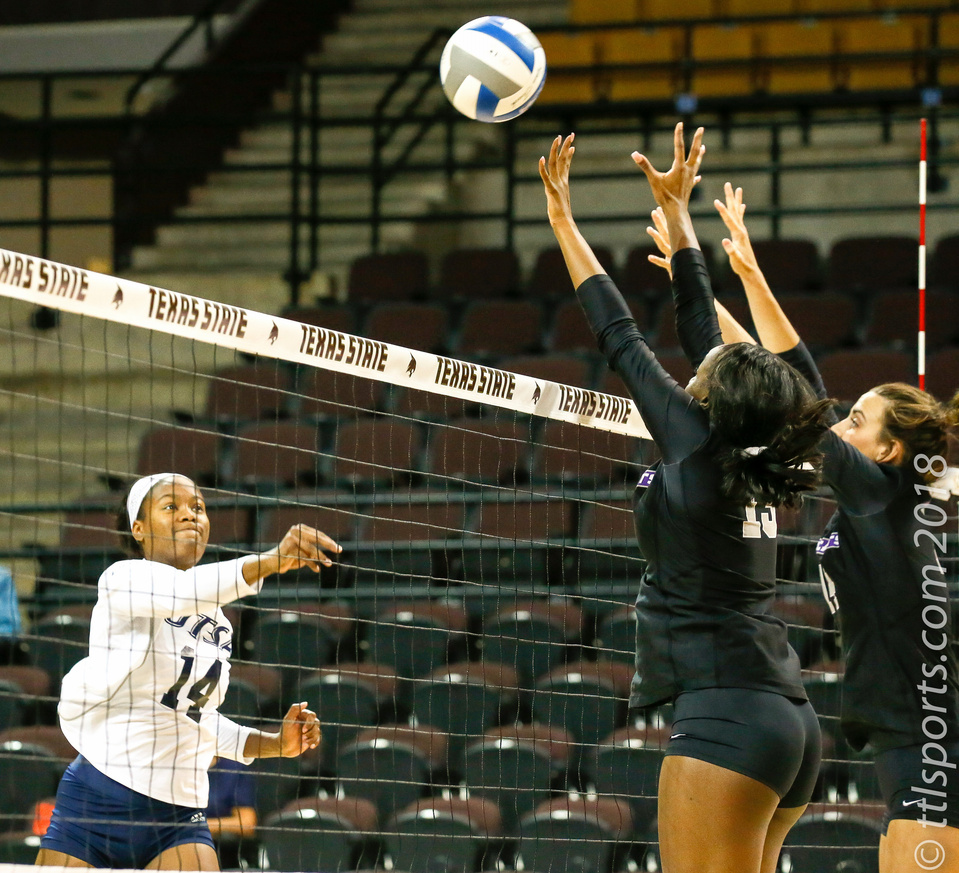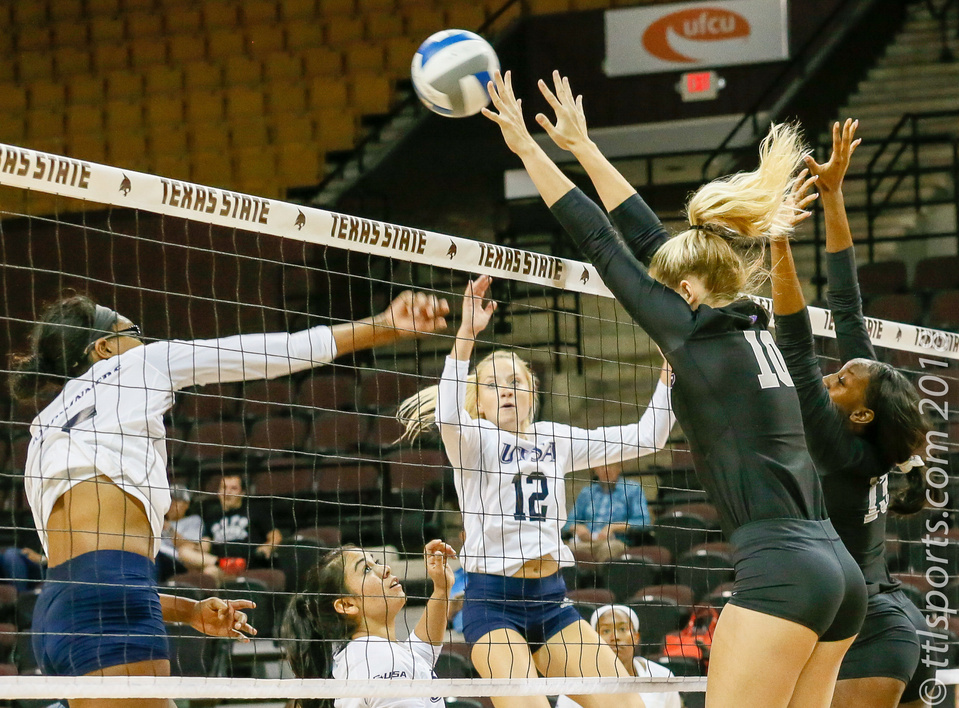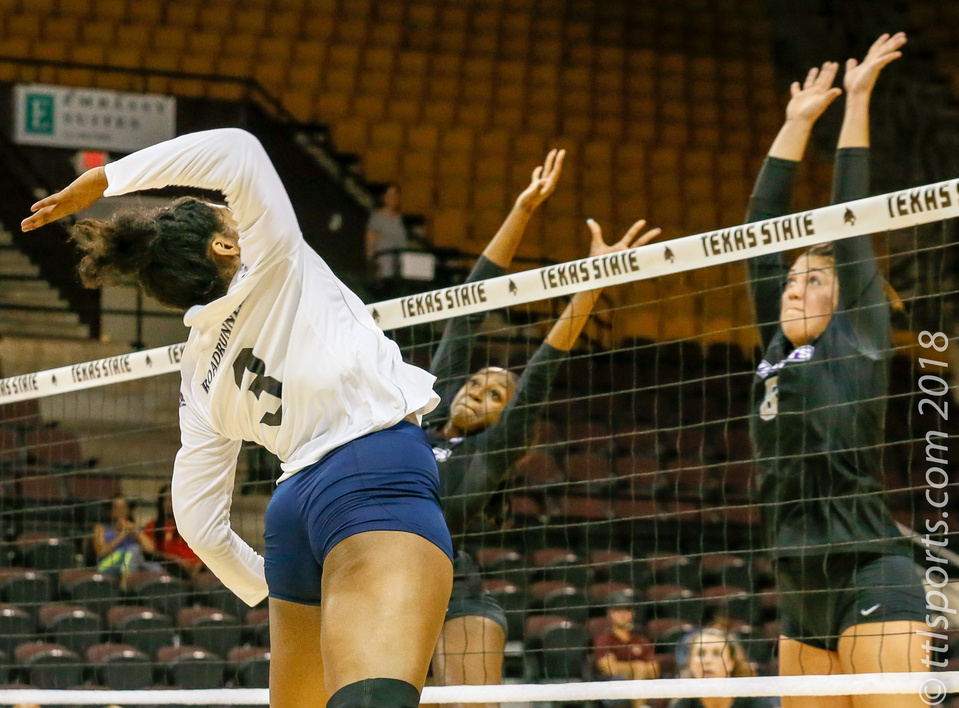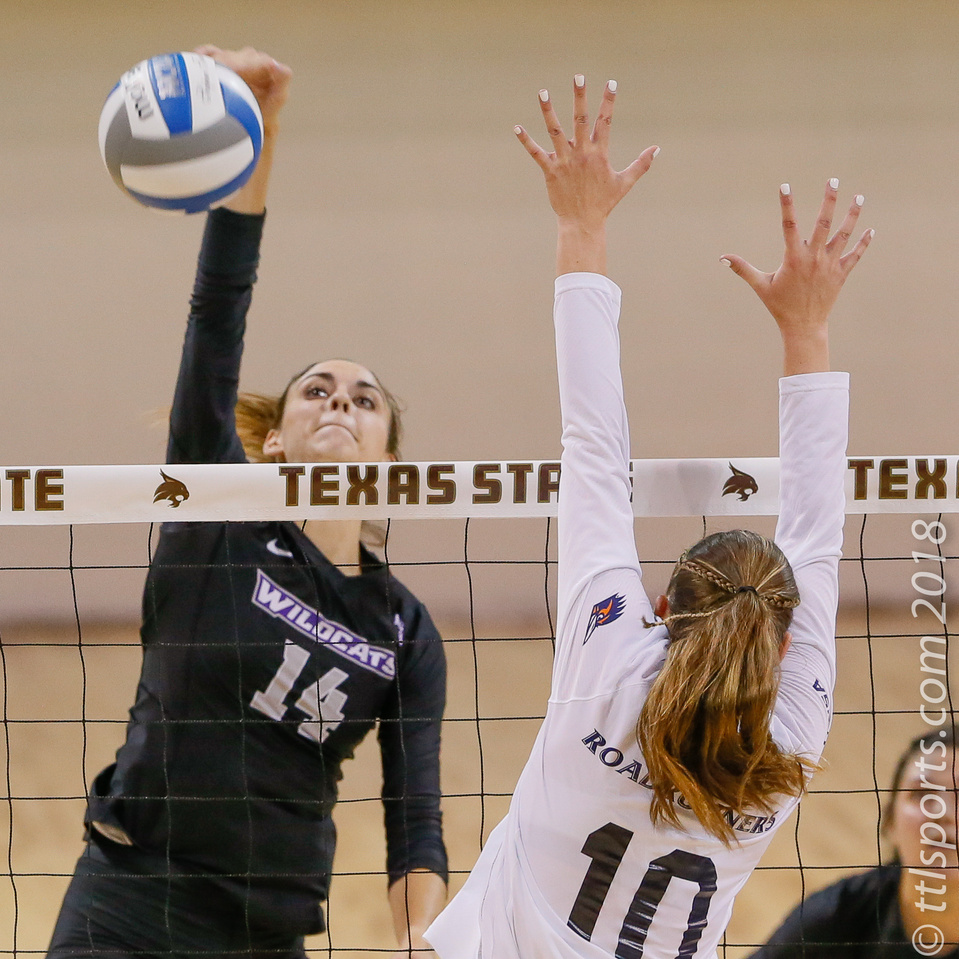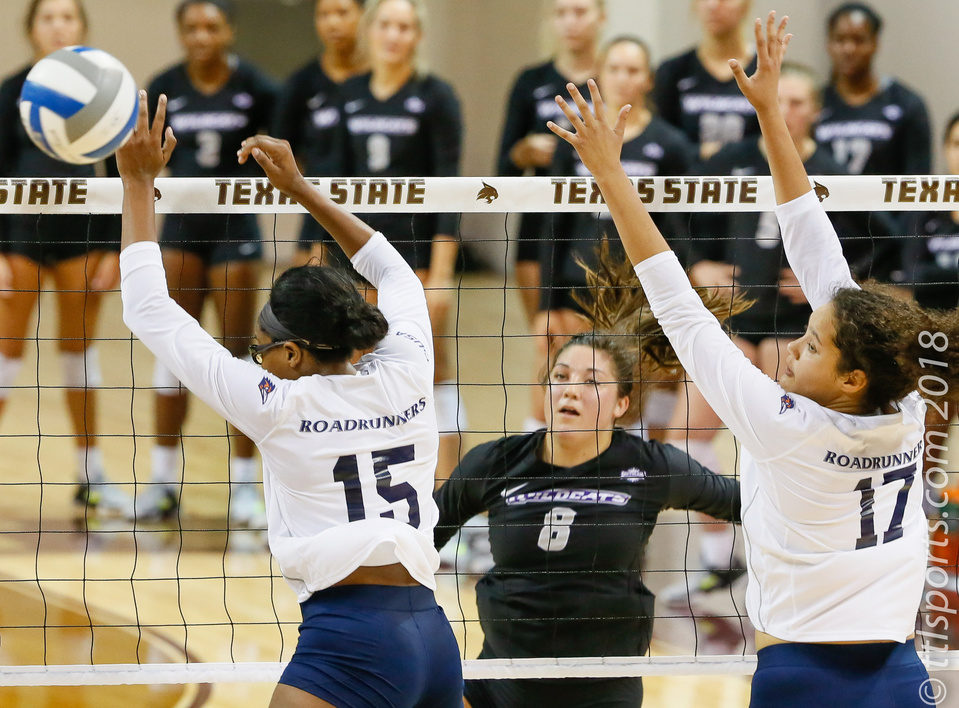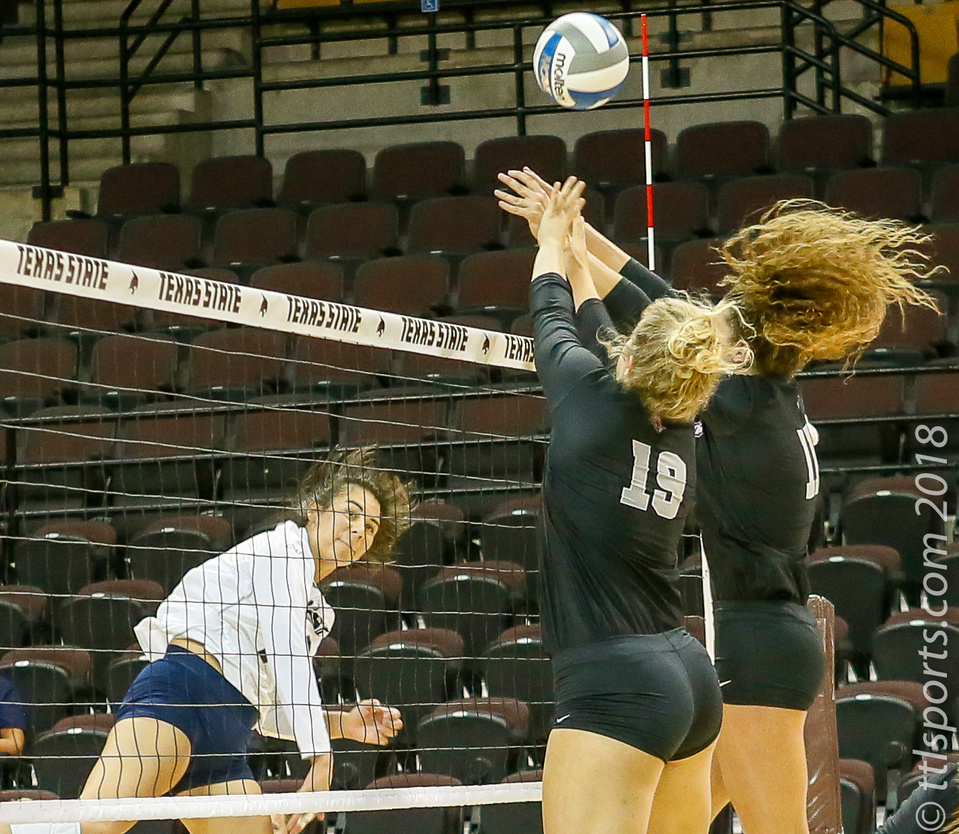 The UTSA Roadrunner Volleyball Team (4-1) overcame the Abilene Christian Wildcats (2-4) in a contest much closer than the score indicates. The score was tied 27 times in the first three sets before Abilene Christian lost steam and UTSA rolled to a 3-1 victory.
UTSA took the first two set 25-16 and 25-20. Abilene Christian rebounded to take the third set 25-21 that included a match-high 11 tie scores. The Roadrunners took command in the fourth set, never trailing and winning 25-21.
Freshman Kirby Smith led the Roadrunners with 11 kill, 11 digs and a career-best six service aces. Brianna McCulloch led the team offensively with 15 kills. Sophomore Hannah Froeschl and junior Kara Teal each had nine kills. Senior Amanda Gonzalez added 27 assists and freshman Mia Perales contributing 22 assists. And Senior Shelby Williams had 20 digs and five service aces.