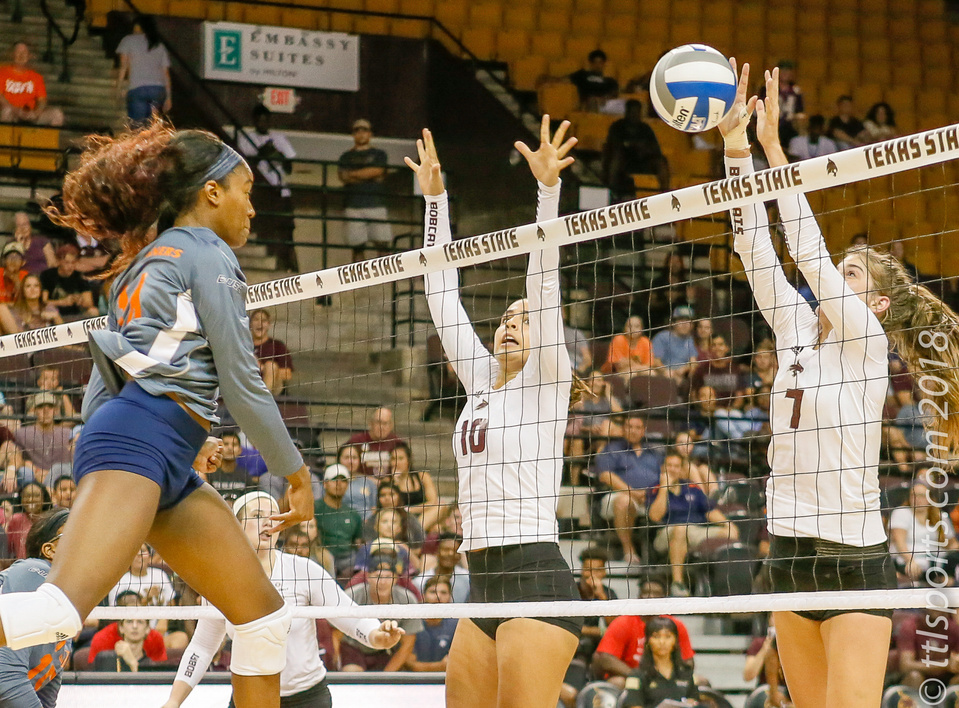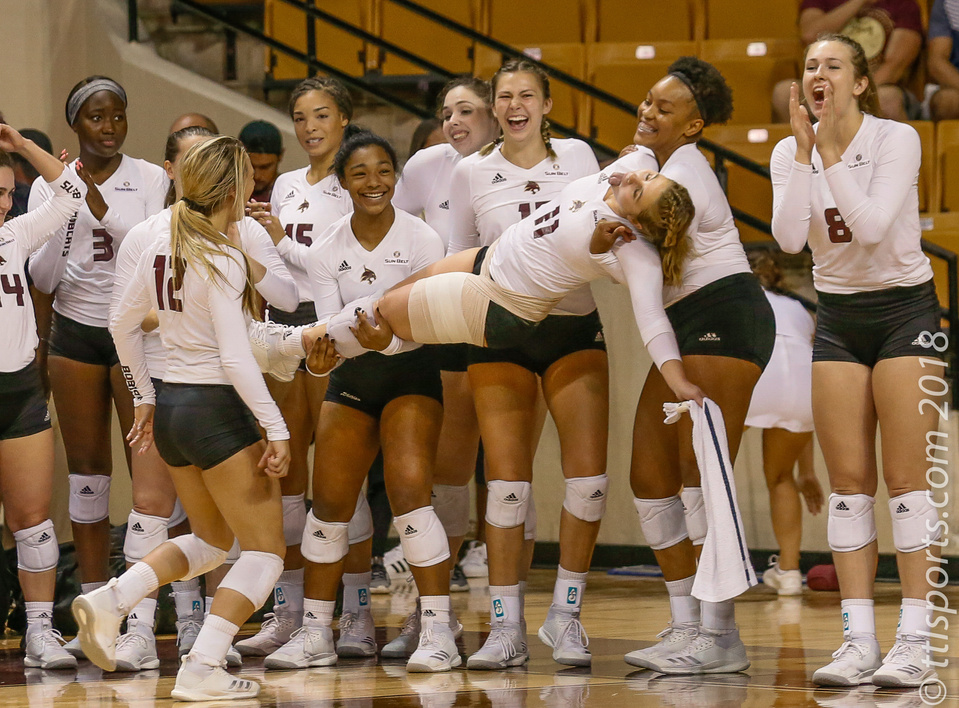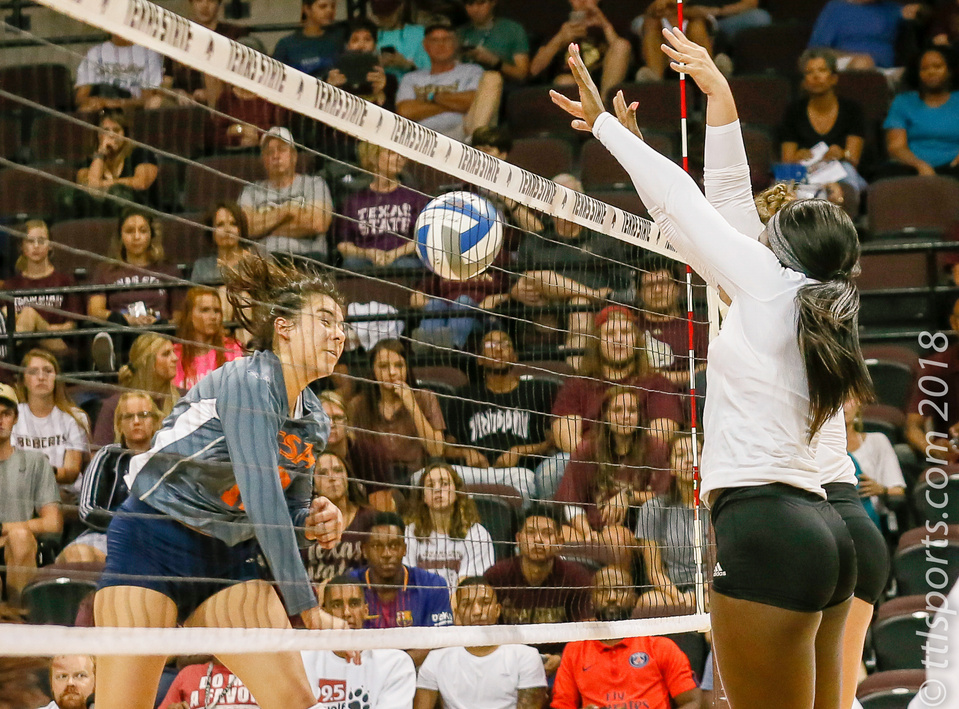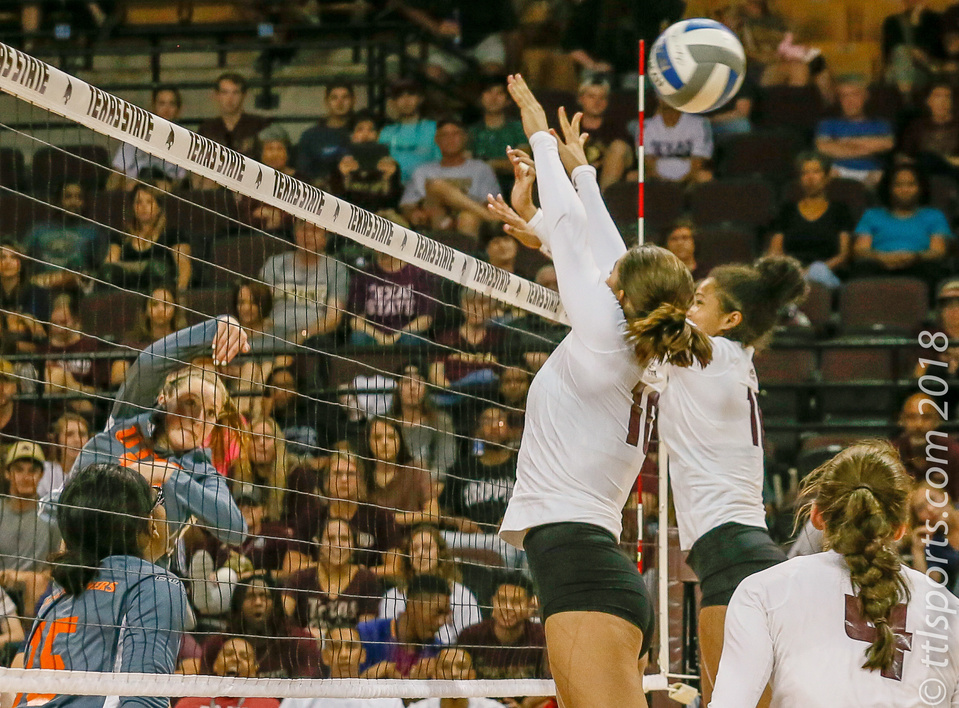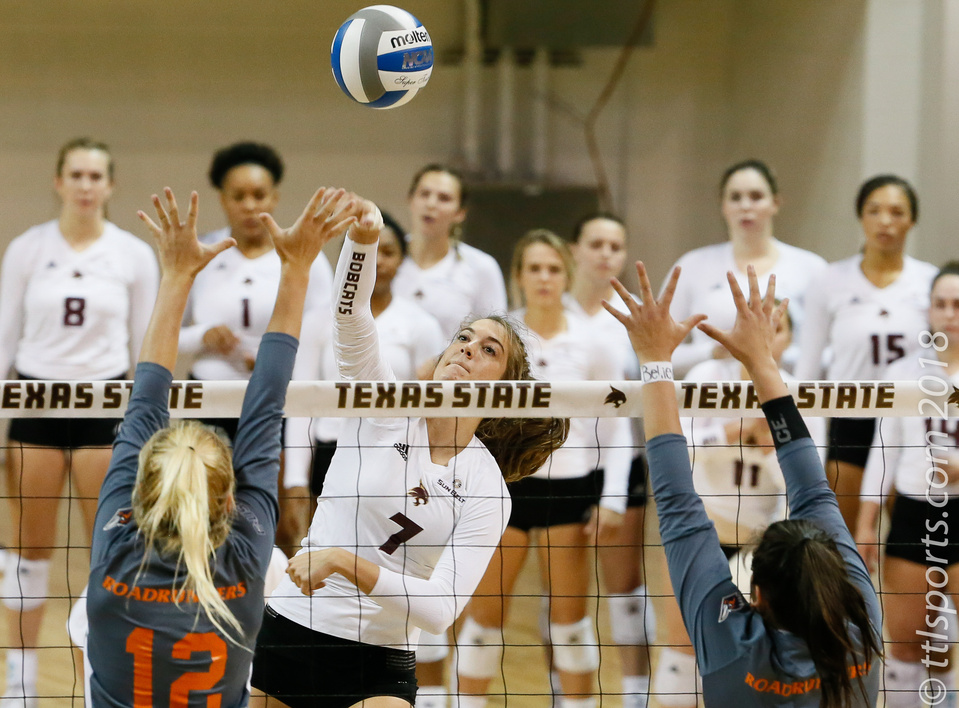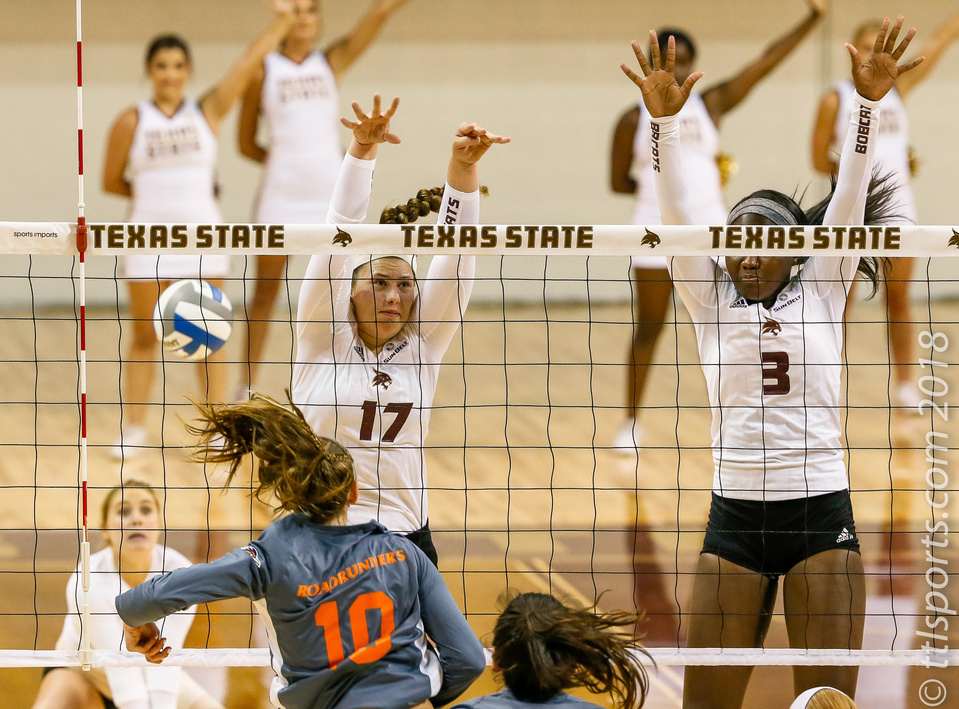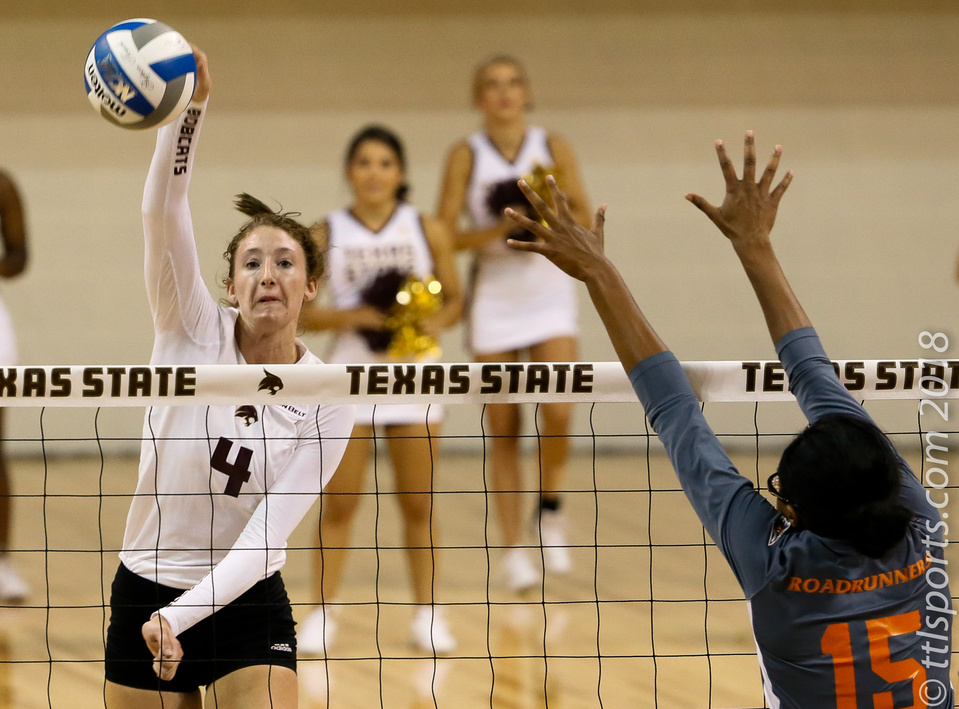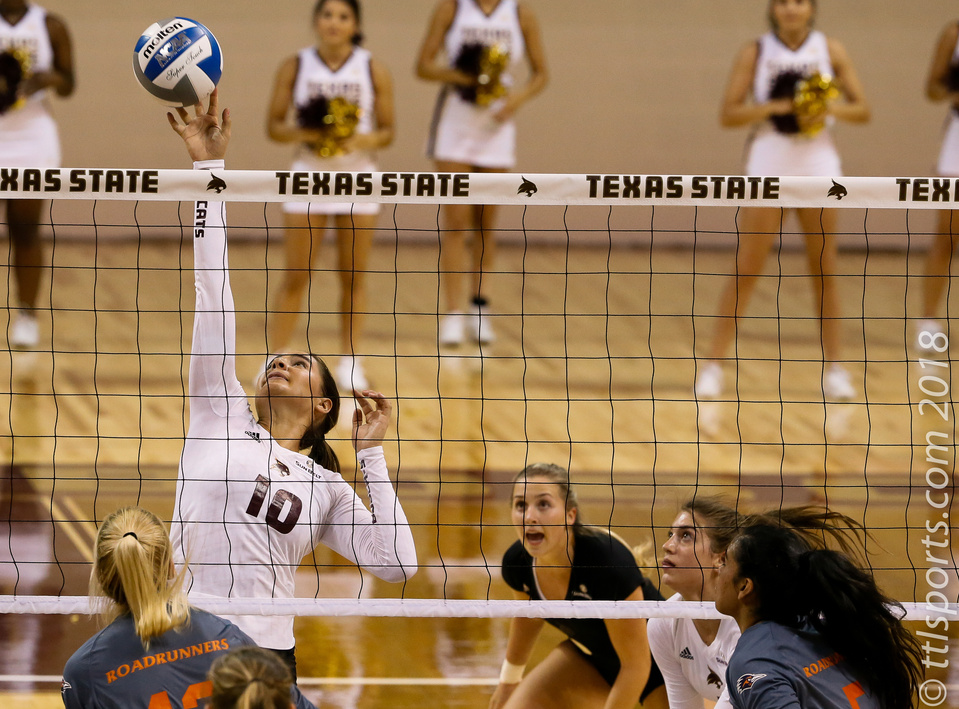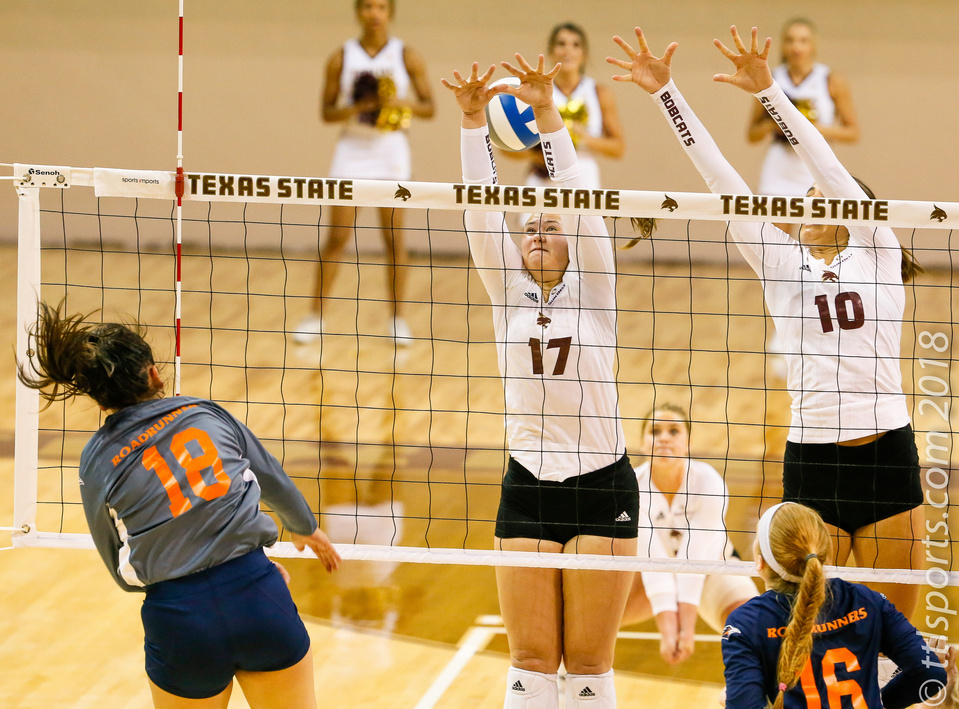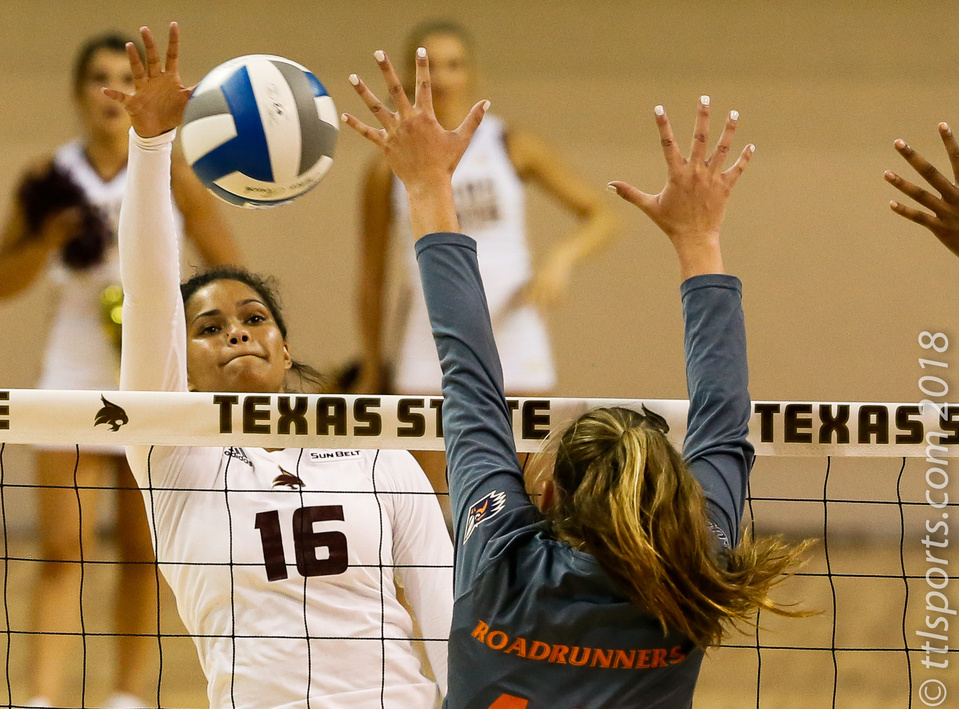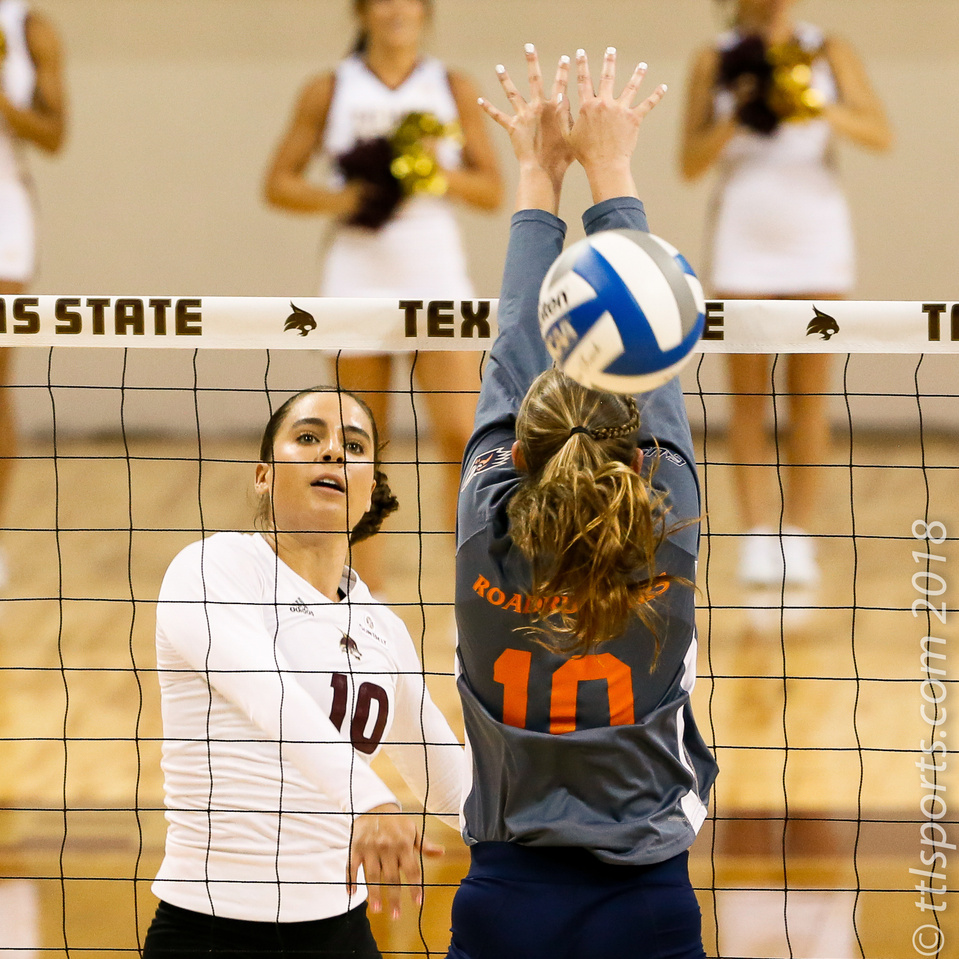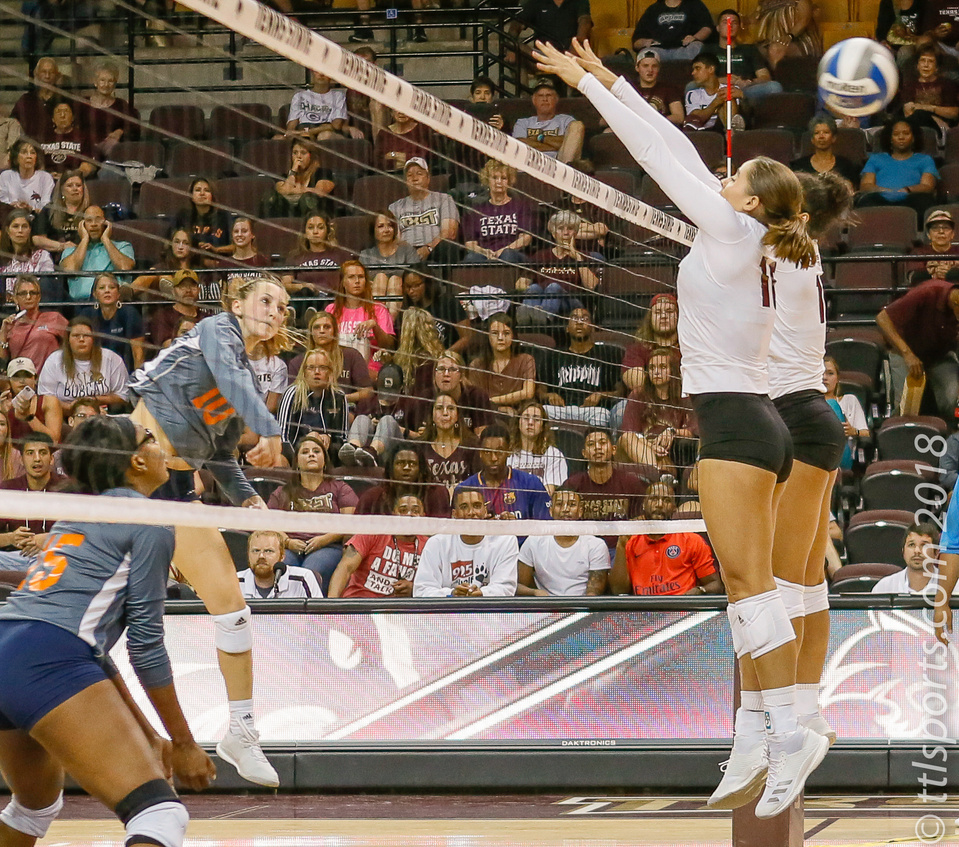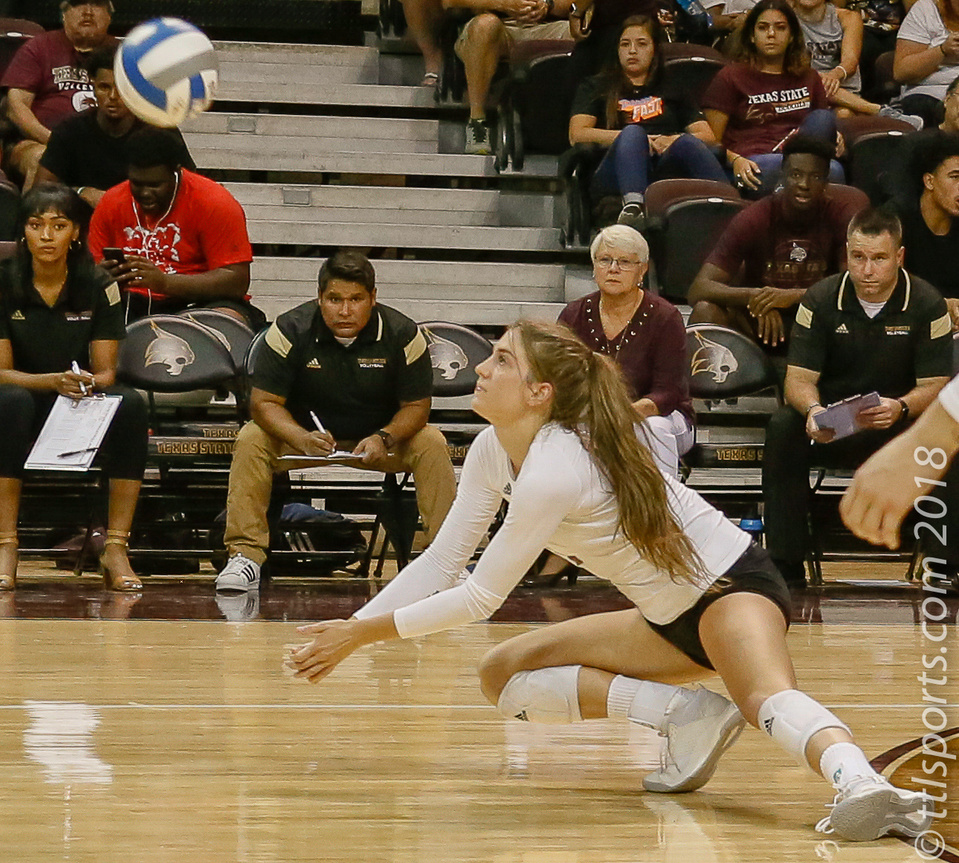 The Texas State Bobcat volleyball team (1-3) won their first match of the season against the previously undefeated University of Texas San Antonio Roadrunners (3-1). The match was the first in the newly renovated Strahan Arena and the ninth-largest crowd in school history.
Texas State took the first set 25-17 before UTSA battled back to take the second set 25-20. The Bobcat then surged to take the next two set 25-21 and 25-23 to beat the Roadrunner 3 sets to 1.
Junior Cheyenne Huskey had a double-double performance with 15 kills and 11 digs. Three Bobcats had double-digit performances. Senior Madison Daigle had a career high 16 kills. Amy Pflughaupt added 11 kill and freshman Janell Fitzgerald had 10. Freshman Emily Dewalt led the Bobcats in 47 assists and 24 digs.