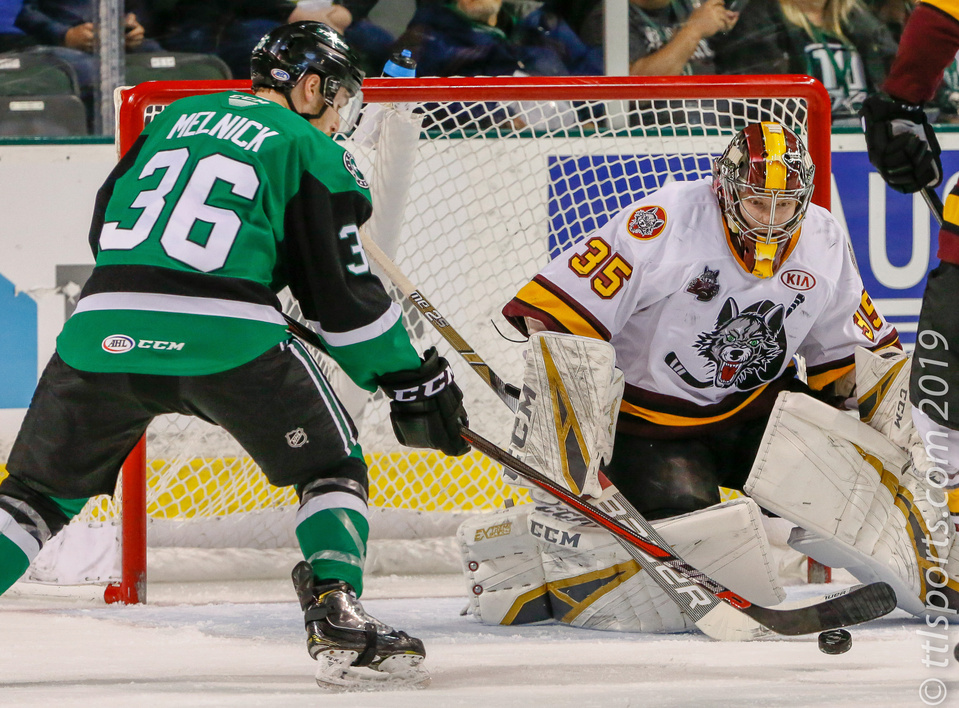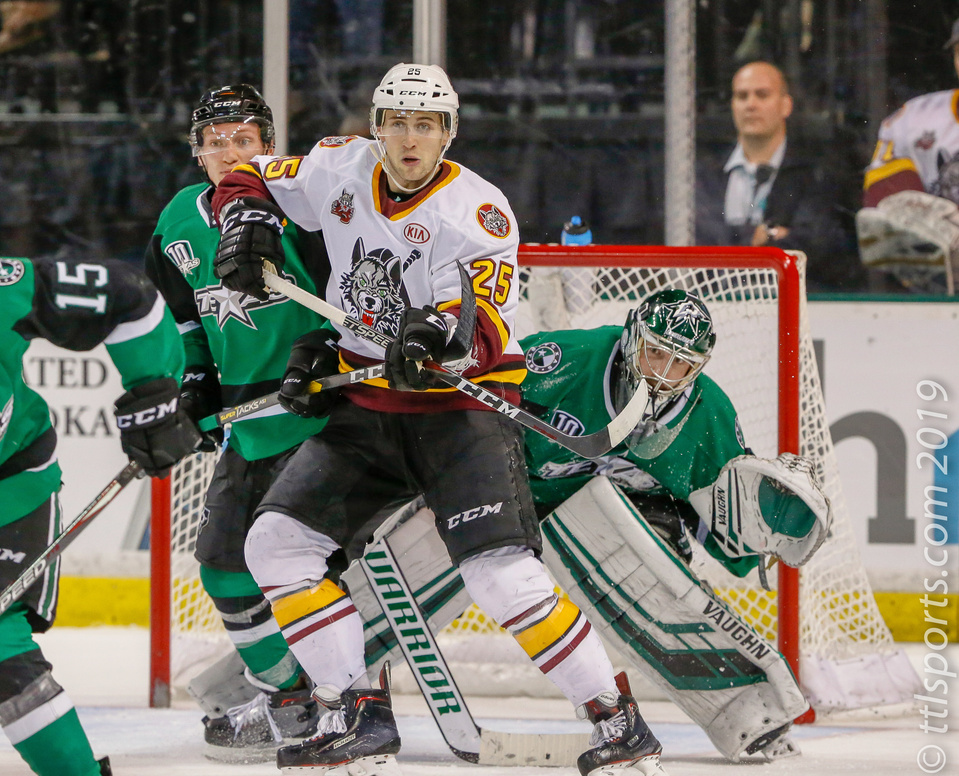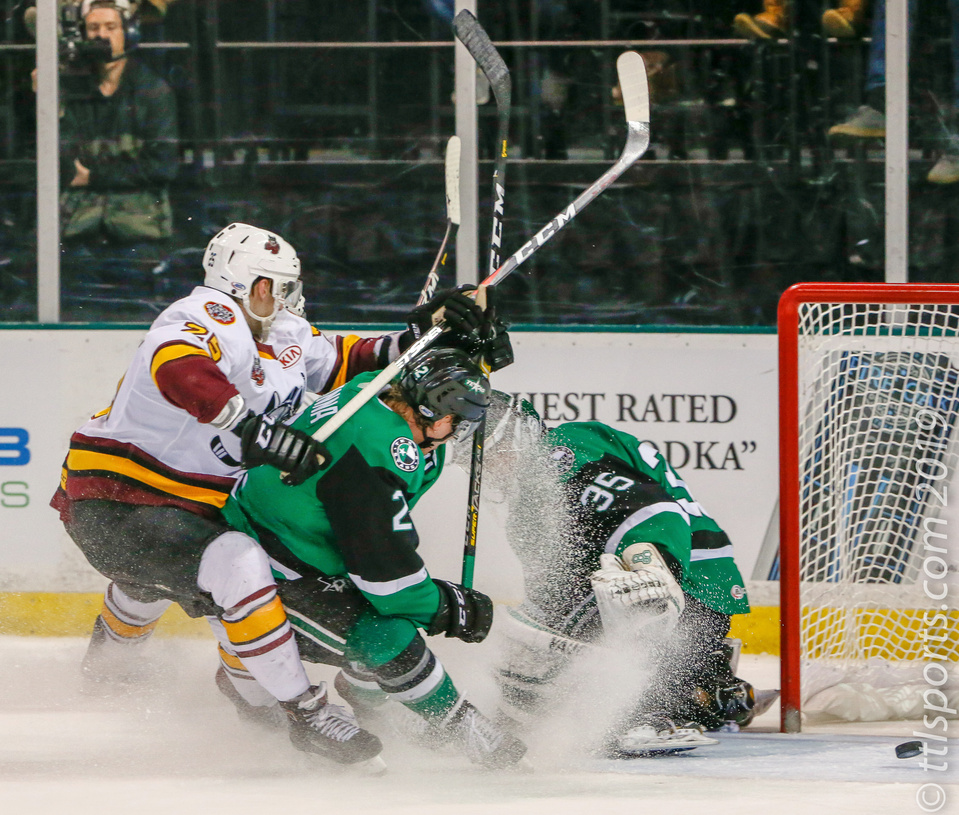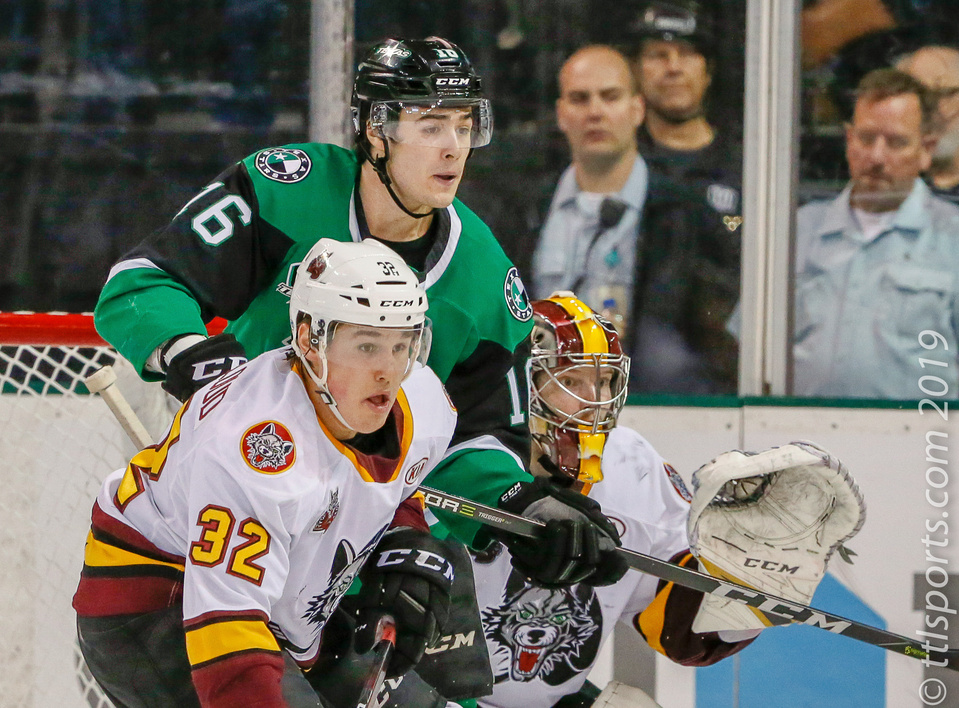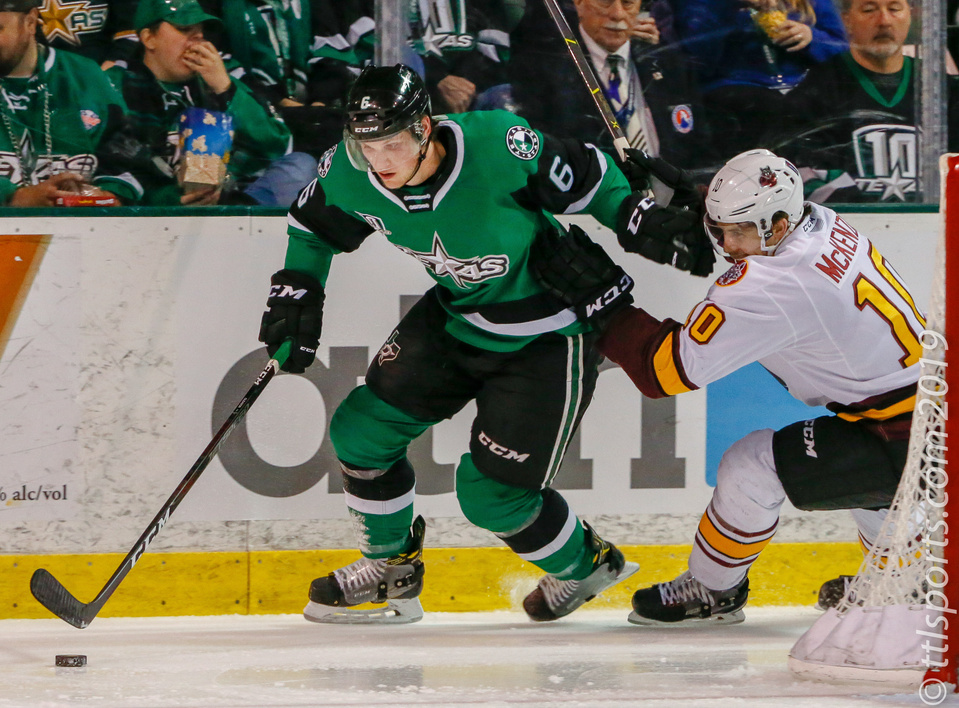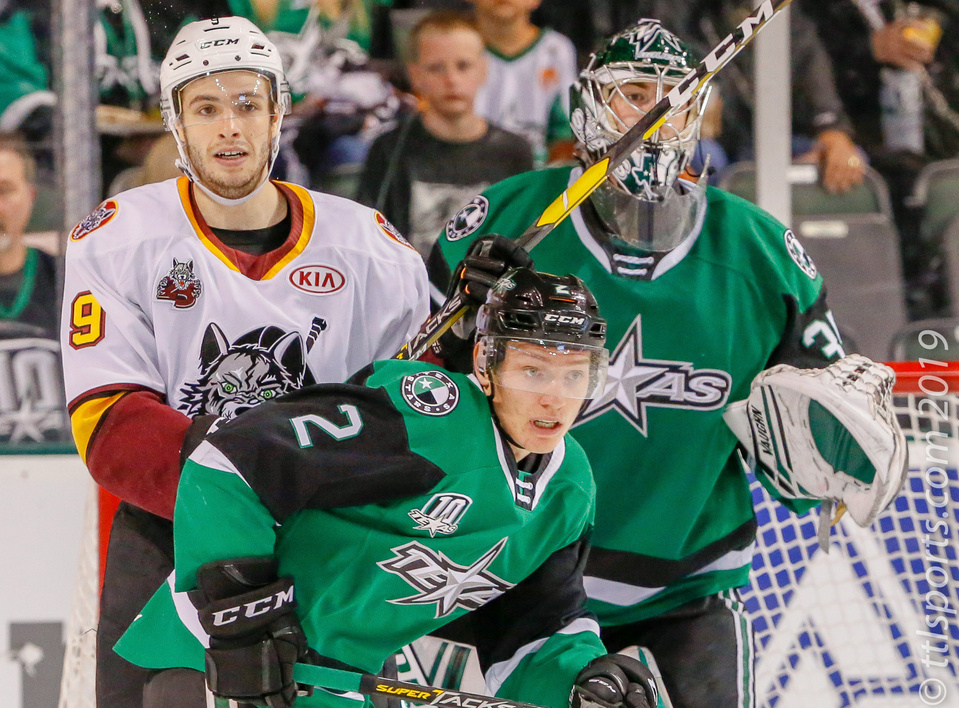 The division leading Chicago Wolves (38-19-5-3) showed their maturity and defeated a greener Texas Stars (32-28-4-3) by a score of 4-to-1 at the HEB Center in Cedar Park.
Chicago showed great patience, cycling the puck until an opportunity presented. Texas, on the other had looked a little unsettled. Texas played four rookies in only their first week in professional hockey.
Chicago capitalized on an early power play opportunity and found the back of the net compliments of Dylan Coglan. Michael Mersch of the Stars evened the score a minute on an excellent feed by Justin Dowling. But the Wolves took the lead late in the first period on a Ryan Wagner score.
Chicago controlled the remainder of the game. Keegan Kolesar made it a 3-1 advantage for Chicago in the second period. And Tomas Hyka upped the tally to 4-1 on an empty net score in the final frame.
"Their back end is probably the best we've seen all year. Big, strong and they control the game. It's been the strength of their team all year." Said Texas Stars head coach Derek Laxdal on Chicago's play.
"Give our guys a lot of credit. We had a good push in the third period." Added Laxdal "Its not that we played bad, it's just that we didn't come out on the winning end of it."
The score of Friday night's game between the Texas Stars and the Chicago Wolves was not a good measure of Landon Bow's performance. Bow was hurt by the absence of Dillon Heatherington. And Chicago's defense effectively shut down Texas' offense. Bow made 23 save on 26 shots.
Congratulations to Chicago Wolves' goaltender Oscar Dansk. The net-minder made 23 saves on 24 shots-on-goal. And together with Chicago's backend, they shut down the Texas Stars 4-1.