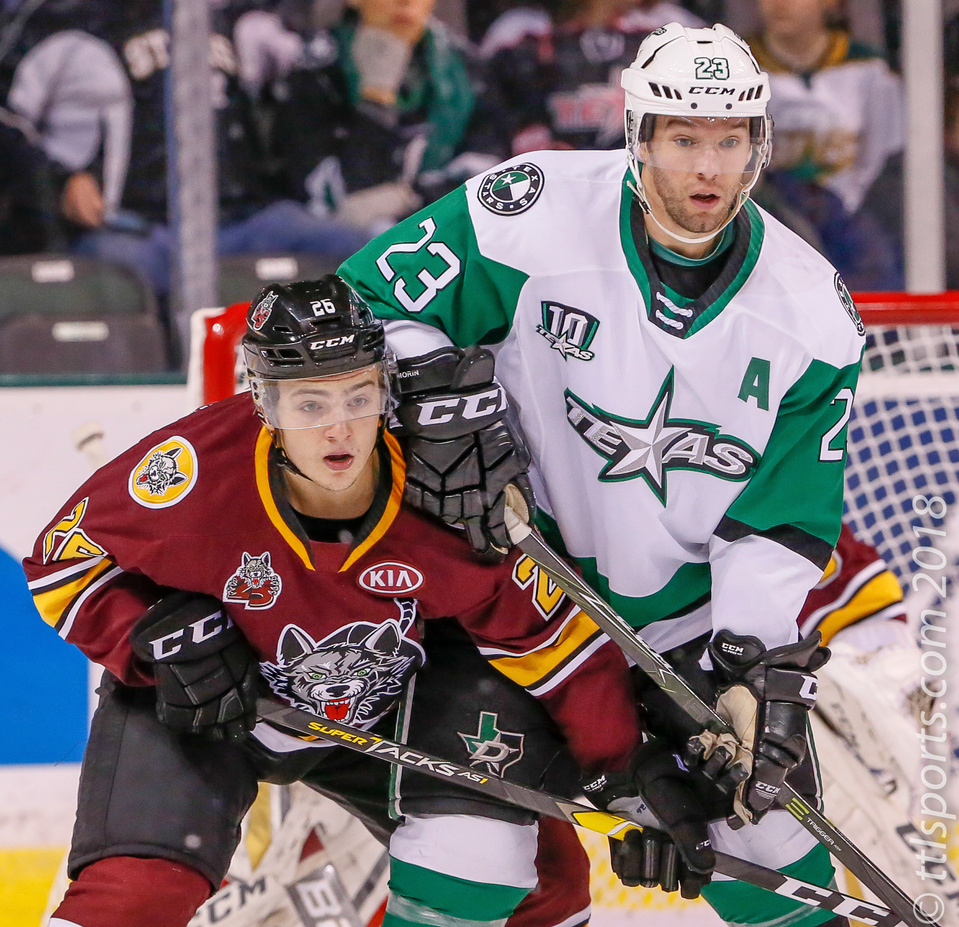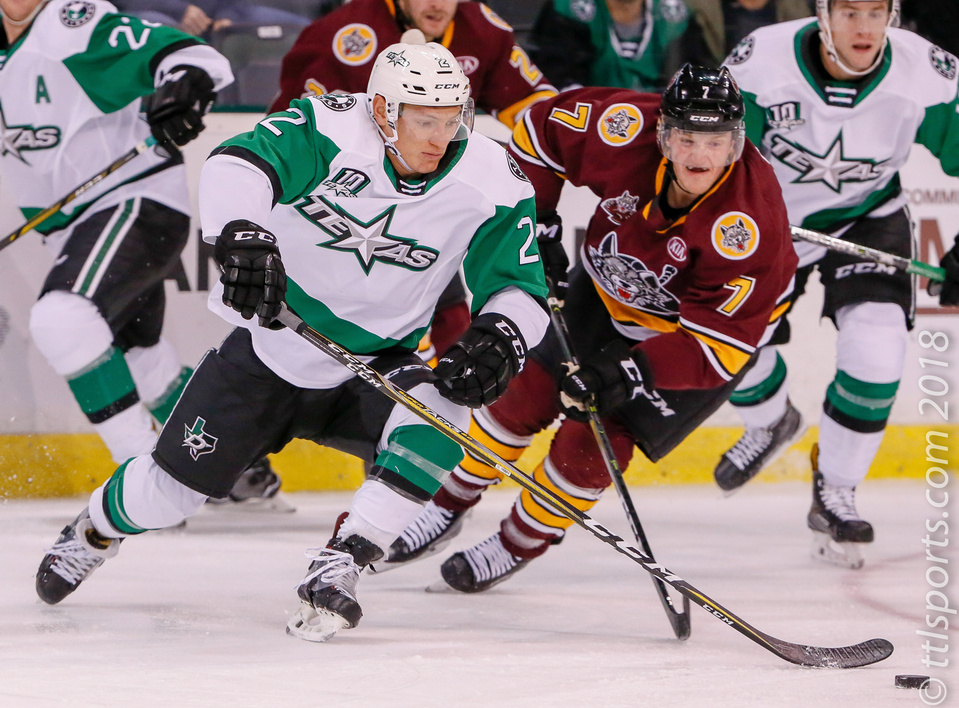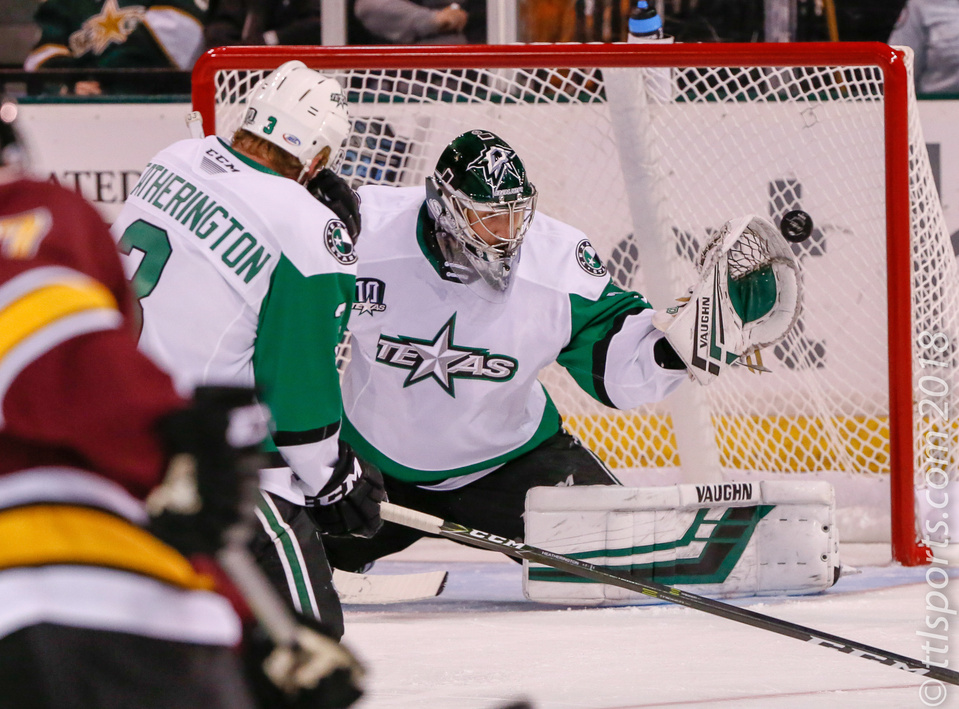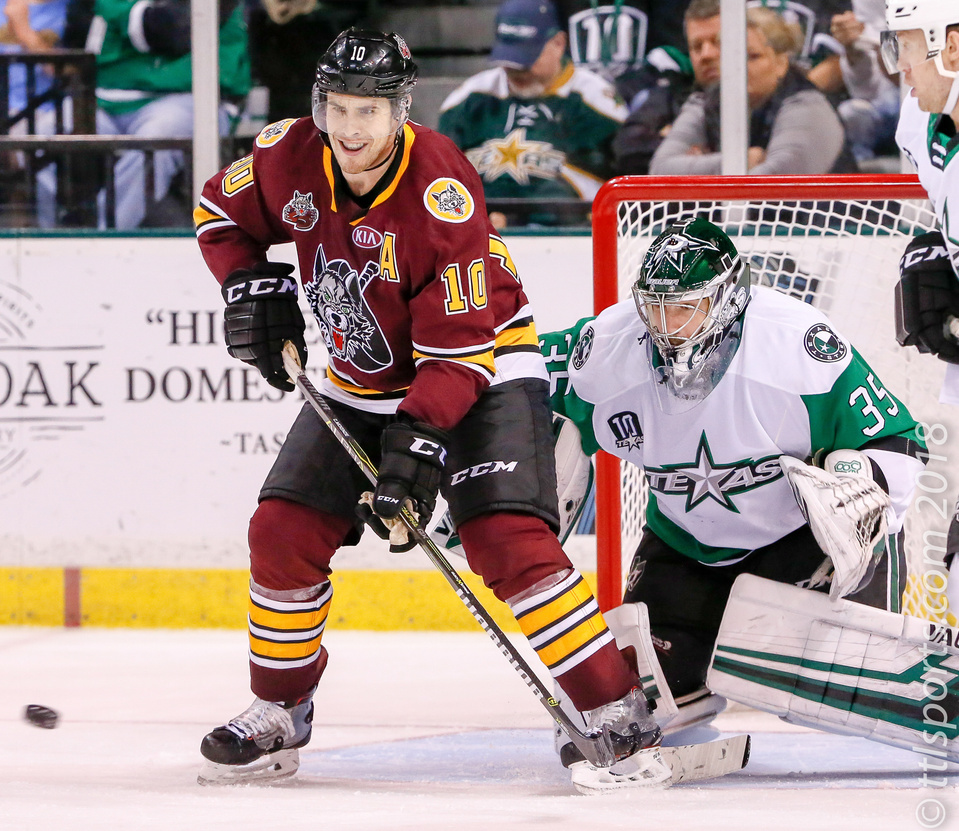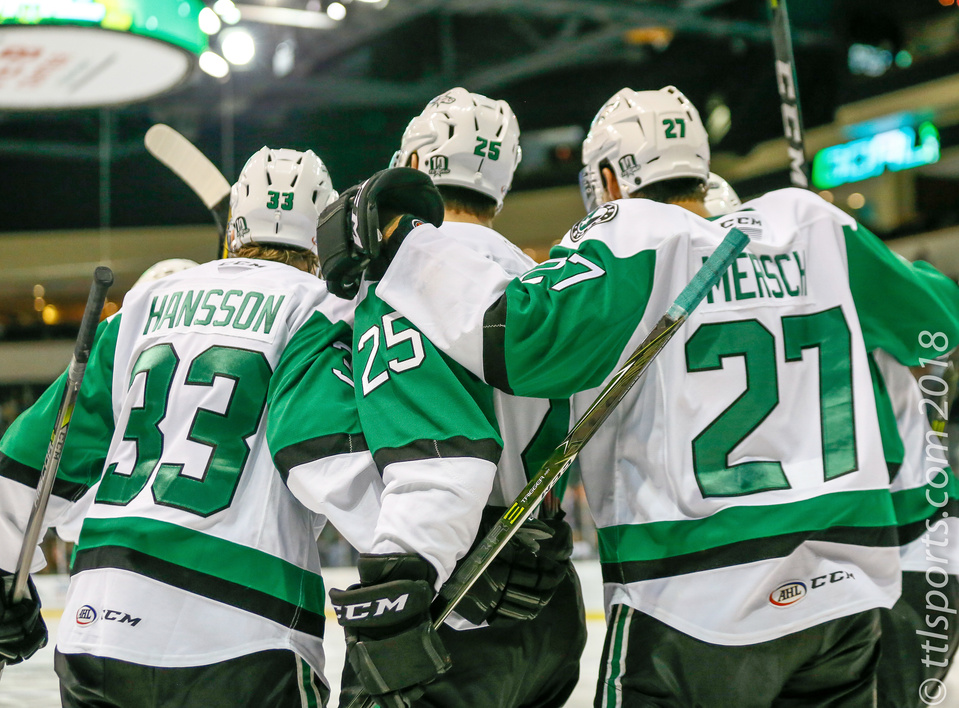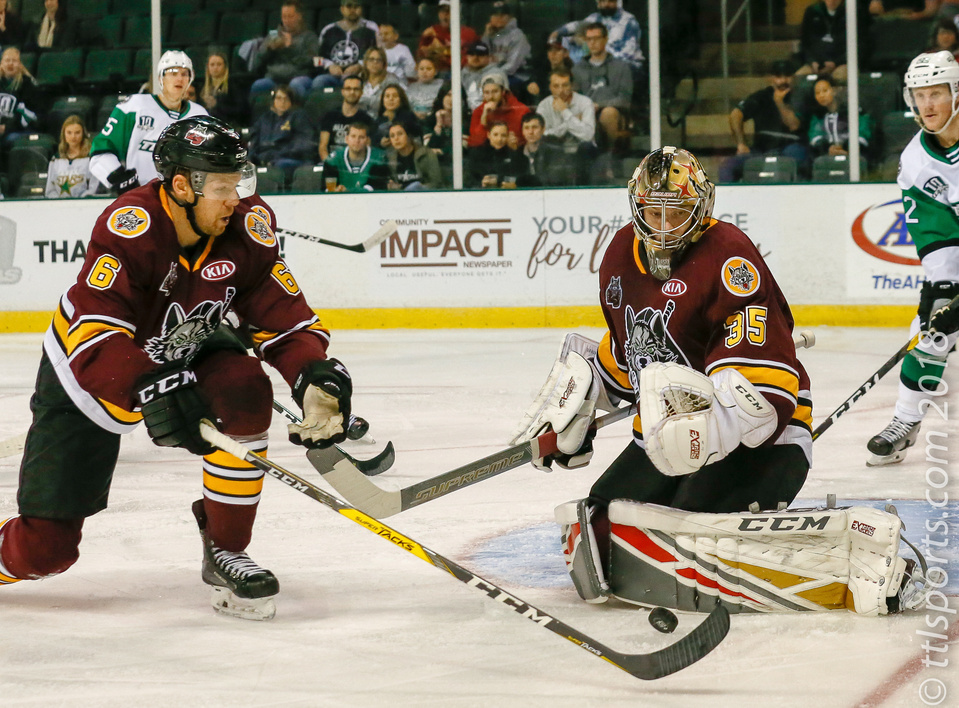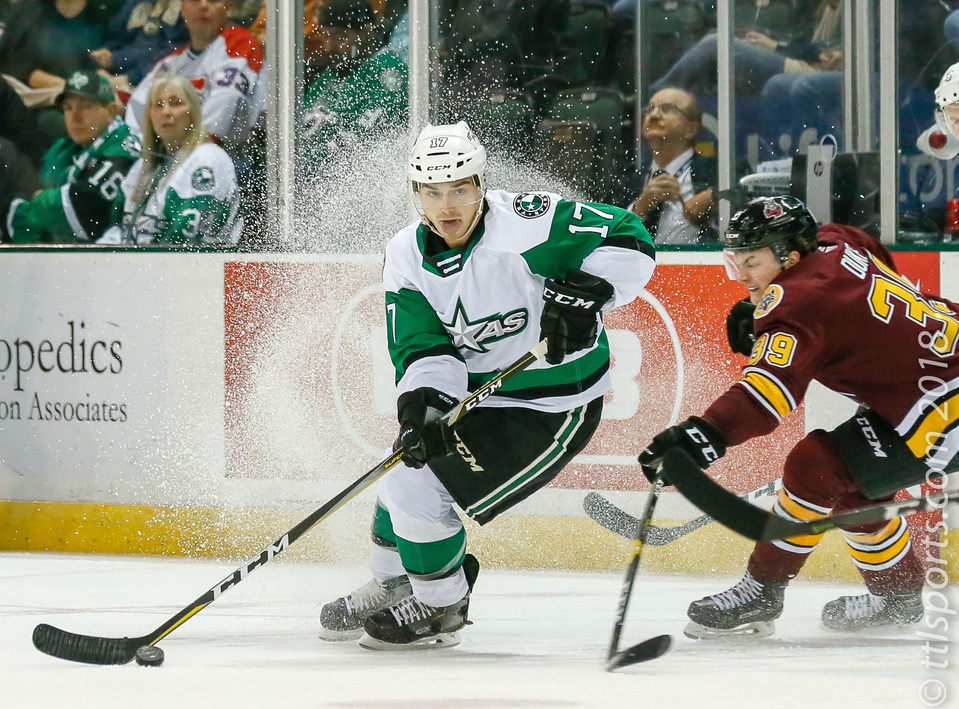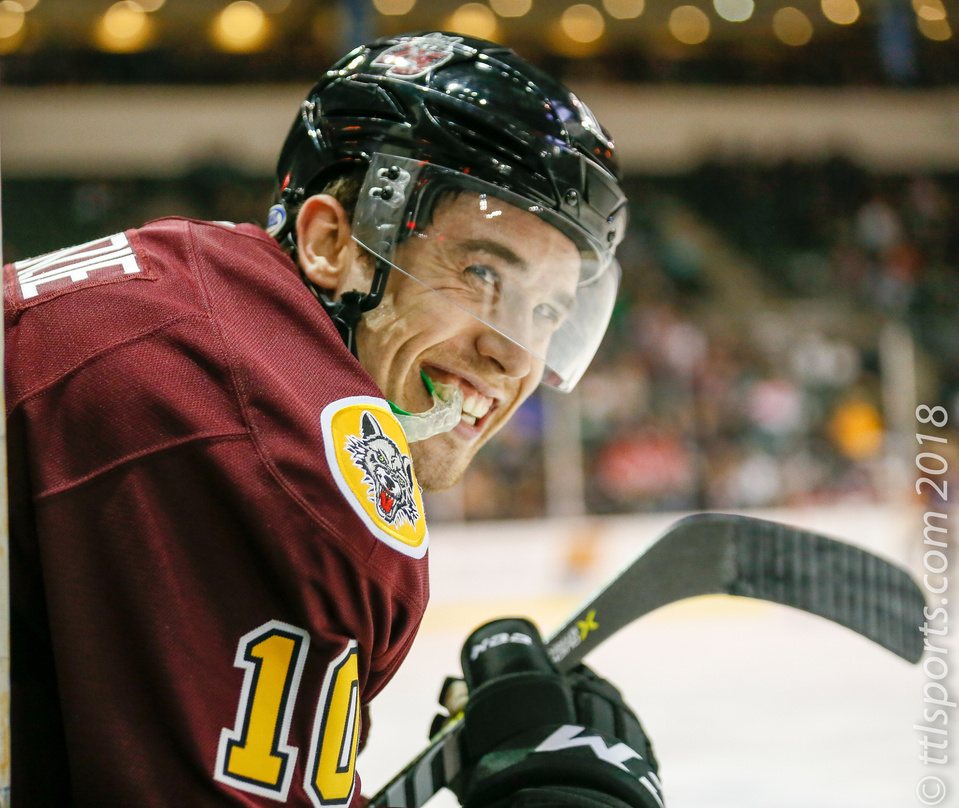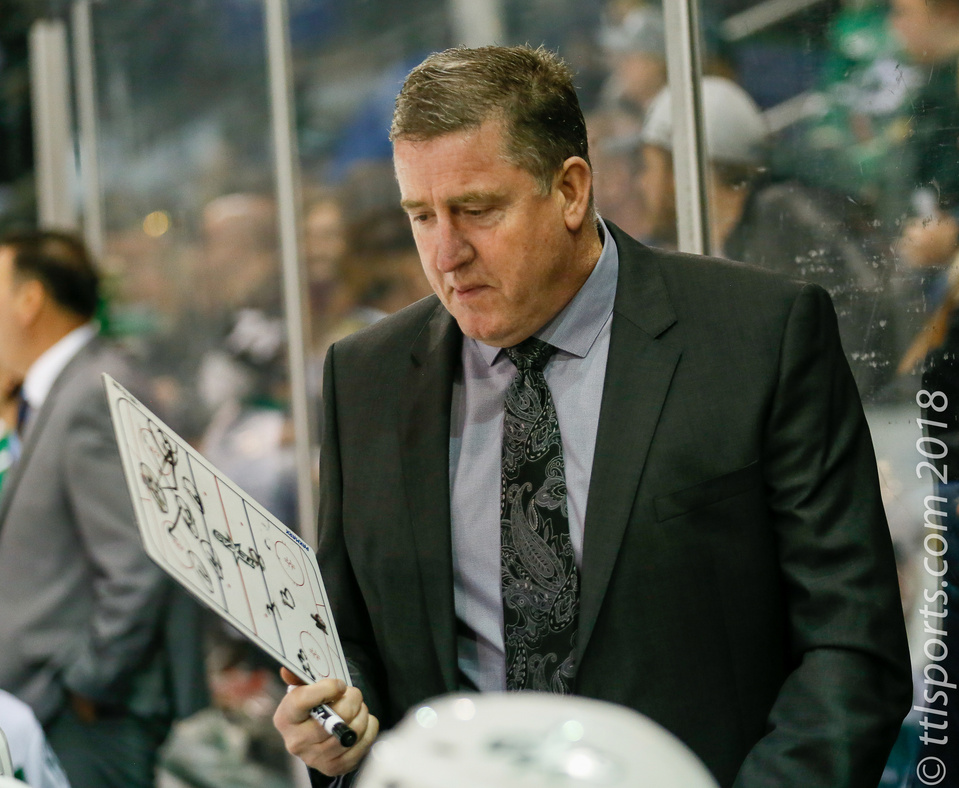 The Chicago Wolves (6-1-0-1) ended the Texas Stars' (4-2-1-1) three-game win streak by a score of 4-3. Wolves' goal tender Oscar Dansk withstood a frenetic third period blitz in route to the victory.
The Wolves and the Stars are two of the hottest team in the AHL Central Division. The teams are ranked second and third, respectively, in the division.
Roope Hintz started the scoring at 5:27 in the first period for Texas. Griffin Reinhart tied the score on an unassisted goal, and Brooks Macek gave Chicago a 2-1 led at the end of the period.
Texas' Dennis Gurianov found the back of the net 11 seconds into the second frame. The goal extended Gurianov's scoring to streak to six games. He later assisted Michael Mersch's goal midway through the period. Mersch's goal gave Texas a 3-2 lead.
Brandon Pirri's goal for Chicago tied the game at 12:04 in the second period. Daniel Carr's power play goal late in the frame gave the Wolves a 4-3 led, and would be the final score of the game.
Coming into this game the Stars have outscored their opponents 14-8 in the third period. Chicago shut down Texas in the final frame, despite 14 shots-on-goal.
Former Texas Star Captain Curtis McKenzie returned to the Cedar Park Center, playing for Chicago. The six-year Stars veteran signed with the NHL's Vegas Golden Knights, but an injury forced his release early in the season.
Chicago goalie Oscar Dansk (3-0-1) earned the win, make 30 saves on 33 shots. Texas' Landon Bow (3-2-1) was assigned the loss, allowing 4 goals on 31 shots.